5 Ways to Use Booksy to Prepare for the Busy Season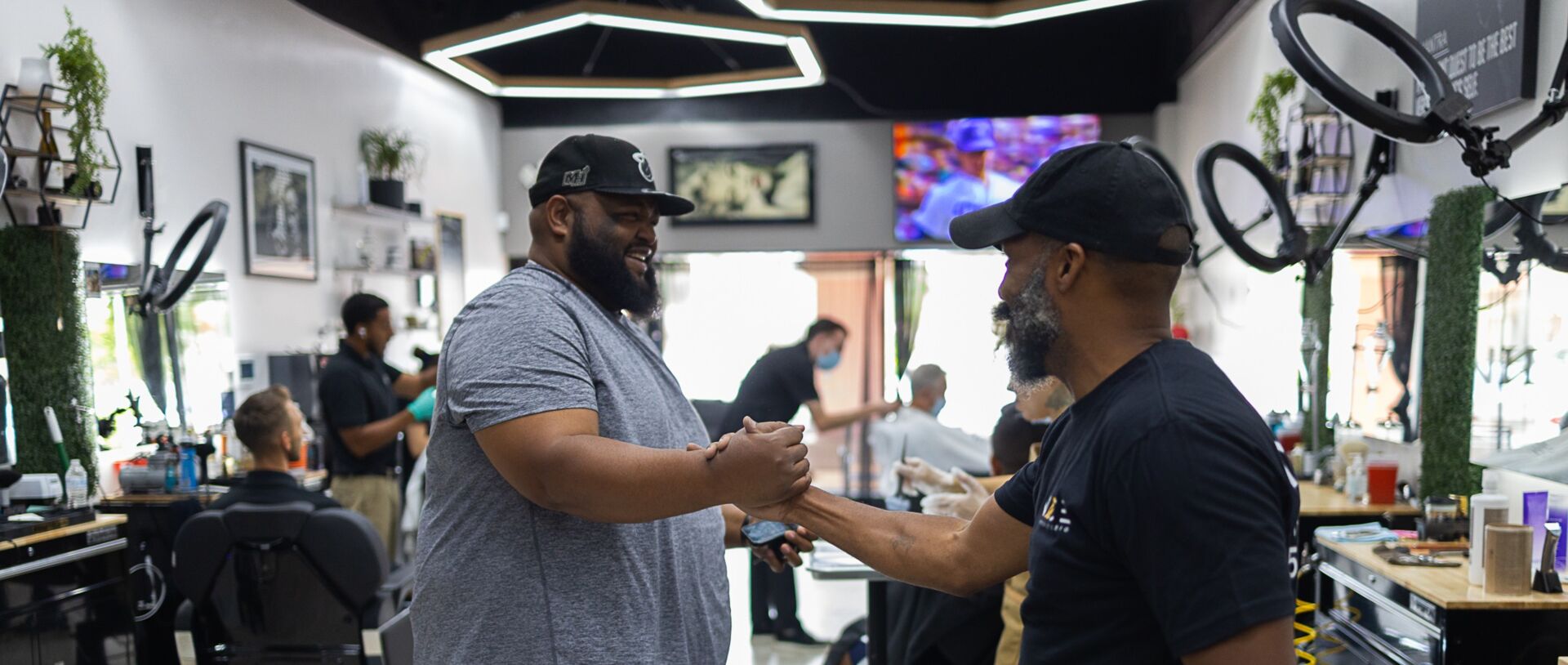 For most of the industry professionals across the country, the last few months of the calendar year is the busy season. Business picks up significantly during this time, as clients book more appointments than any other period before they celebrate the holidays with family and friends.
Last year, health officials were asking people to practice social distancing due to COVID-19. But that means clients may be more inclined to spend extra time with the people they care about this year. And that could lead to an even busier holiday season than usual for service providers.
Make sure your business is ready for this upcoming busy season by taking a few moments to prepare. To help, we've put together this short list of tools that Booksy service providers can take advantage of to be ready for a surge in business that'll start just before the holiday season.
Take note of the following features that we're highlighting. Each one of them can help you avoid losses in business by saving valuable time. Keep in mind that planning ahead for this busy season lets you get ready to make the most out of this potentially lucrative period.
The New Booksy Software
The first way that you can prepare for this upcoming busy season is to spend time becoming familiar with the new Booksy software. Learn about the new tools and features that are available at your fingertips. Make sure that you're prepared when clients demand more of your time and energy.
For those who don't already know, we created two different platforms—they're called Booksy Biz Pro and Booksy Biz Lite. Generally speaking, we included many of the same features in each of the two options. But know that some of the same tools have specific functionalities.
Simply put, Booksy Biz Pro has the potential to help busy teams come together. It's perfect for businesses with a front desk, multiple staff members, or even multiple locations. And Booksy Biz Lite is more for businesses on the go, independent contractors who operate out of multiple locations, or artists who need a simpler solution.
In short, different tools were designed to help meet the needs of different businesses. So, launch the new software today. Spend this time learning about the two different Booksy platforms. Figure out which one is right for your business, before the busy season hits.
Better Track Your Income
The new Booksy software offers newly available tools that can provide performance snapshots. More specifically, Booksy Biz Pro can help you track your business performance using the Statistics & Reports tool, which includes 20 new reports to help with money management.
This feature shows you the breakdown of how well your business performed during a specific time period. It's easy to review individual days, weeks, months, or a whole year to get a complete picture. And all of that information can be used to make business decisions about your prices, marketing, hours, expenses, and more—before the busy season hits.
To continue preparing for the upcoming busy season, spend an hour or so learning financial tips by watching our educational webinars. In particular, our upcoming event that's being held on September 27th features advice from Qnity, a financial consulting company who has worked with over a 1,000 different small businesses owners, including barbers and stylists.
Qnity has teamed up with Booksy to host three webinars, which will be held throughout the remainder of the year. Register today to better manage your income, build a profit improvement plan, and gain more financial freedom. Obtain all of this valuable information before clients start to roll in during the busy season to make sure your business keeps running smoothly.
Activate Booksy No-Show Protection
A third way to use Booksy to prepare for the busy season is to activate the No-Show Protection features. One of the biggest challenges in the beauty and wellness industry involves finding successful ways to eliminate no-shows and reduce cancellations without losing clients.
When clients fail to arrive at their appointments or they cancel at the last minute, it wastes valuable time and money. And that's especially true during your busy season. Using the Booksy software, service providers can charge clients a percentage of a service upfront or apply a cancellation fee in case of a no-show or last-minute cancellation.
Although this may seem like a small step, it can help to eliminate cancellations and reduce no-shows in just a few simple clicks. Learn about the benefits to setting up Prepayments and Cancellation Fees using the Booksy software. Find out how these tools have been able to help business owners stay on track by reducing no-shows and minimizing cancellations.
For more valuable information on No-Show Protection, check out our free online video. During this Booksy webinar, our experts talk about setting up No-Show Protection. And remember, it's easy to take these steps today to prepare for the busy season ahead.
Start Using Marketing Tools
The Booksy Marketing Tools are yet another feature that you can master today. Use them to make sure that your business is able to thrive during the busy season. When there's more demand for your services, you'll be able to advertise a quick and easy sale or discount to make sure clients are booking when it's best for your business.
Entice regular customers and newcomers to book appointments on the spot. Use the Marketing Tools to set up Flash Sales, Happy Hours, or Last Minute Discounts. Each one of three of these Marketing Tools can help promote your business during the busy season.
Always remember that clients are more likely to book appointments if there's a deal running for a short period of time. So, give them a quick incentive to act fast and book an appointment on the spot. Utilize Marketing Tools especially during days and times when your chair is empty. Remember they can help you properly allocate your time and energy.
All it takes is a little bit of foresight and preparation to take advantage of these Marketing Tools. And now is the best time to master using Message Blasts or advertising sales on your business Instagram account, so that you'll have these tools under your belt before the busy season hits.
COVID-19 Safety Features
A final Booksy tool to master before the busy season hits is the COVID-19 Safety Features. For those who may not be aware, there's a number of COVID-19 tools within the Booksy software. Take advantage of these features, especially during the busy season.
Make sure you spend time becoming acclimated or re-acclimate yourself with these different tools today. Each feature will help with meeting the needs of your customers during your busy season, where time is valuable but safety is still prioritized. Read closely to learn more:
Health & Safety Rules: this fully customizable checklist can be added to any Booksy profile to let clients know the specific cleaning and disinfecting procedures being followed inside a shop or salon.
I'm Ready Button: use this feature to tell clients when they may enter your salon or shop for their appointment. If you haven't become acclimated with this tool, start using it today. Minimize the amount of people in your business at one time.
COVID-19 Disclaimer Forms: clients can complete these forms, while booking an appointment. Use them to confirm whether or not clients have any COVID-19 symptoms, before entering the shop.