Activate Boost to Help Attract New Clients
Some beauty professionals switch careers before finding their true passion. Others know early on that they want to stand behind the chair. Regardless of the road travelled, Booksy creates tools to help business owners succeed—one feature designed to do just that is Boost.
Savanna Wilhelmi decided to activate Boost about three years ago, while she was saving money to open a unisex salon. She used Boost to attract a host of new clients and saved the extra income from their repeat business. Savanna knew what she wanted to accomplish at an early age, so she devoted the time and energy into mastering Boost to achieve her goals.
According to Savanna, Boost is very literally one of the best things that's happened to her business. It's part of the reason that she was able to step out on her own and flourish, because Boost helped her develop a stable, consistent clientele base.
For anyone who doesn't already know, Boost is our premiere feature for getting discovered. It's designed to deliver new clients to Booksy business owners. For every new client a Booksy professional gets from Boost, we collect a percentage from the first service of that new client. After that, 100% of the profits go straight to the business owner.
Find out more about this valuable marketing tool. Eventually, consider using Boost in combination with other Booksy tools like No-Show Protection or Booksy Card Reader. But first, learn from a headstrong entrepreneur who chose to activate Boost, so that she could build a business from scratch, while still in her twenties.
Read about how Boost brought Savanna hundreds of new clients, which helped her earn thousands each year. And know that activating Boost only requires taking the following three quick and easy steps:
Go to the Booksy app and select Marketing
Then click Boost
Activate by selecting Turn On
Taking the Steps to Activate Boost
It was about three years ago when Savanna first made the decision to activate Boost. At the time, she was cutting fresh fades and sculpting beards like a fine artist at a popular barbershop. Two years after she decided to activate Boost, Savanna had saved enough money to open her own space. And without a doubt, she says Boost helped her achieve that dream.
Today, Savanna is the proud owner of Studio Flex. It's located in the main lobby of a recently built sports and fitness club that's about 50 miles outside of Chicago, Illinois. In the short time that she's been servicing the area, Savanna has earned roughly $10,000 in profits through Boost, while working behind the chair.
"Boost played a huge role in the growth of my business, because it helped me to expand my reach. Here's some facts: I've spent about $930 in promotion costs on Boost over the past three years. And in exchange, in return, I've made $10,010 in sales from 70 new clients who have made 442 visits," she said.
Opening Studio Flex was very important to Savanna. It had been a dream of hers for as long as she could remember. The goal had always been to create a chic space that offers grooming and beauty services for men and women, while providing a five-star experience.
When she heard about the features that Boost offers, she knew they could help her accomplish her dream of opening and then running a successful salon that specializes in grooming services, hair coloring, braiding, hair extensions, nail designs, waxing, and skin treatments.
"It was my goal to create a space that provides diverse services for customers who wanted to conveniently book. I just wanted to be innovative, provide all types of services, and offer a high end experience to all types of people, because why turn anyone away?" she said.
Benefiting from Boost
In addition to appreciating the different clientele that Boost has brought Savanna over the years, she also speaks highly about the transparency that this marketing tool offers. Boost lets her know the exact number of new clients and income that it generates. And that's a huge help, because those kinds of details are what helps her thrive as a business owner.
More specifically, Boost is designed to help a business achieve a higher ranking within the Booksy search engine. The increased exposure within the software gives business owners like Savanna more potential for new bookings. Her Booksy profile ranked higher and earned more views. And that increased the number of bookings that she earned from first-time clients.
"Boost is by far my favorite Booksy tool. And I mean that 100%. Most of all, I appreciate all of the statistics. I'm a huge numbers person. What I find unique about Boost is that I've spent just under $1,000. But it's given me about $10,000. So, I've profited almost 10 times over," she said.
Savanna added that 70 new clients who made 442 visits means that those customers have come back multiple times, which is the point—to give business owners the opportunity to provide services to new customers. "From then on, we do our job. And if we do our job right, the customer is ours for life," said Savanna.
"I didn't expect the customer retention to be that significant. But the customers like the services I'm providing. And they're fans of Booksy. They were simply looking for a professional that they could trust. So, if you're ready to get busier, then turn on the Boost. You don't have anything to lose," she said.
Advice to Professionals who Activate Boost
One of the reasons that Savanna kept so many of those new Boost customers is that her salon specializes in cross promotion. Both men and women are able to get a host of different beauty and grooming services inside her space. And she recommends that other professionals who activate Boost take advantage of that same strategy to keep those new clients coming back.
"Cross promotion does tie into our business. We offer more services and that inspires more customers to return, because all of my staffers cross promote one other. And it just works out very well that customers keep coming back to us to get all of their services and treatments done in one convenient place," said Savanna.
Another valuable piece of advice that Savanna offered is to learn as much as possible from every new Boost customer. In particular, she recommends asking "what brought you in today?" Try to find out if there was something they didn't like about their previous service provider. And make sure that you don't repeat the same mistakes, she said.
Savanna said that Booksy professionals who activate Boost should focus their efforts on meeting and exceeding the expectations of the customer. Make sure to execute the specific style, haircut, and experience that they want. Go above and beyond whenever possible to make sure they keep booking, because this is the chance to truly showcase your skills.
It's also important to have additional extras on hand. For example, Savanna always has freshly steamed towels for every customer. Additionally, make absolutely sure that you're ready to service that client the moment they walk into the door. Because above all else, it's important to give clients the feeling that their needs are the number one priority, Savanna said.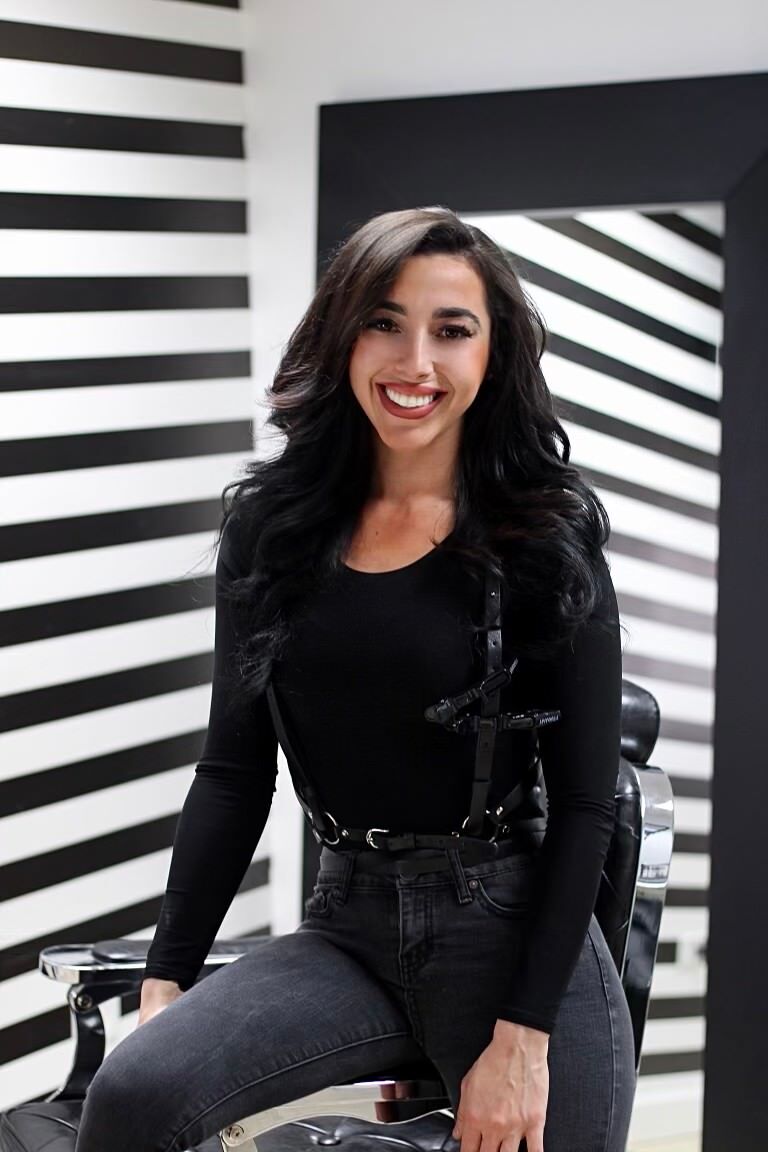 More Details About Boost
The best part about this marketing tool is that any service provider with an active Booksy account is eligible to start using Boost. And once a professional decides to activate Boost, their Booksy profile gets more exposure and views, which increases their opportunity to meet new clientele.
Although the results will vary, on average Boost users earned a 48% increase in new clients. New Boost providers also experienced a 50% increase in revenue. And Boost providers earned a 60% increase in bookings. All of this data is based on average Booksy data comparing Boost to non-Boost users.
Here's a few more details to help provide more clarity: When a new customer books a service after finding you through Boost, you pay Booksy a percentage of the service cost. And of course, you keep the tip. After that one-time payment, everything you earn from that client is 100% all yours.
On a final note, know that the maximum commission amount is $100 for standard services and $10 for consultations or other "free" offerings. It only takes a few clicks to activate Boost. And though most Booksy providers rave about this tool, it's just as easy to discontinue using it at any time.