Statistics don't lie - salon owners who use Booksy to send appointment reminders to their clients can reduce the number of no-shows by up to 70%. It's an impressive score, especially if you convert it into sales. Automated SMS and email appointment reminders make this job easy. Before you start using automated reminders, let's find out: what makes them so effective and how can you get the most out of them.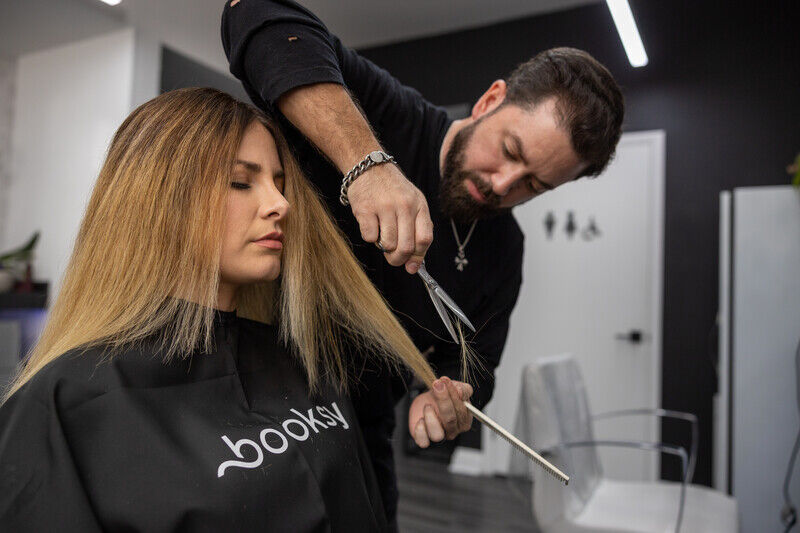 Booksy tools to save you time and money
1. They arrive at the best time, in the right place
Usually, when a client books a visit, they rely on their memory or manually enter the date into their notebook, planner, or calendar. While works for some… others forget their plans soon after they leave the salon. Automated appointment reminders for clients arrive at the perfect moment - a day before the visit. Reminders come via emails, in-app push, and text messages. We find that push notifications and SMS notifications are the most effective since most if not all clients will be looking at their phones every day. Like most of us, your clients immediately rush to see who texted them when they get a notification. They couldn't overlook your reminder even if they tried!

2. They make it hard for customers to ghost you
A great advantage of appointment reminders, especially those sent via text messages, is that they seem very personal and confidential. Some customers become no-shows because they are too embarrassed to contact you and admit they have to cancel the appointment. From the stylist's side, even the most awkward cancellation call would be better than leaving you with a wasted slot and no information on what happened. But clients don't always see it that way, and they avoid the discomfort of a cancellation, especially on short notice. An appointment reminder makes it harder for them to avoid interacting with you and easier for them to cancel or reschedule without any face-to-face awkwardness. When given the appointment reminder directly, the clients can be reminded of the space they are filling on your calendar and are more likely to inform you about a needed cancellation.

3. They help clients to plan ahead
Clients often get caught up in the day-to-day busyness of their lives, and may not have their upcoming appointments at the top of mind. Without appointment reminders, when the day finally arrives, they can be caught off-guard. Suddenly they need to find a babysitter, find the salon, and try to figure out parking…and canceling may seem easier. A reminder a day before the appointment helps customers organize all their errands and prepare themselves for the visit.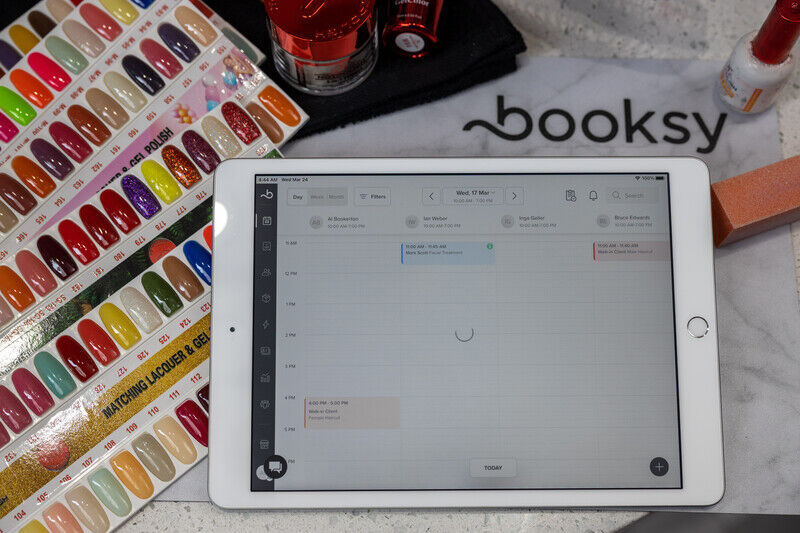 4. They significantly boost customer service
Appointment reminders are an important part of the consistent communication between you and your client. You let the customer know that you remember and care about their incoming visit. Moreover, automatic reminders make it easier for clients to change or cancel appointments when it is most convenient for them, rather than answering a confirmation phone call.
5. They save you time and money
Making confirmation calls or sending reminders by hand can be an overwhelming task. It's exhausting, hard to manage, and leaves room for mistakes, the consequences of which can be cumulatively damaging to your business. Booksy allows you to send reminders automatically. While clients receive their reminders on time, you can focus on other tasks at hand, all while reducing no-shows and saving valuable time and money.
Appointment reminders work so well because they are convenient for you and the customer. They meet the needs of both sides, becoming something of a bridge between what's good for your business and for the client. Additionally, when you use a system that allows you to automate the process, you are suited for success without adding more work to your plate.