Kim Kimble Kicks Off the Booksy Black History Month Campaign
Booksy Community
Booksy Education
Events
Success Stories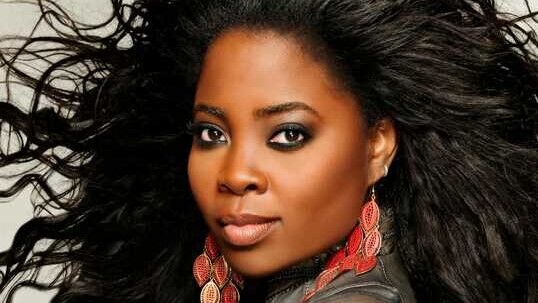 Kim Kimble Kicks Off the Booksy Black History Month Campaign
In the beauty and wellness community, Kim Kimble is an accomplished professional who has already achieved a level of success that could easily be described as inspirational.
A long list of celebrities have sat in her chair, including Beyoncé, Kim Kardashian, Brandy, Kelly Rowland, Nicki Minaj, Mary J. Blige, Halle Berry, and Shakira—just to name a few. She runs the Kim Kimble Hair Studio, which is and has always been the place to be, when it comes to Los Angeles, California based hair salons.
Most recently, Kim released two new lines of her own beauty products to help women of color successfully master at-home hair care during quarantine. One product line is exclusively available online via Sally Beauty. The second and more recent product line will be made available in Walmarts across the country this February.
But her hair story doesn't stop there. In honor of Black History Month, Kim is teaming up with Booksy in an original marketing campaign, designed to help people understand the history of Black hair while celebrating its rich history.
Take a moment to learn more about this campaign and find out why you should share your own hair story using the hashtag #WhatsYourHairStory. Hear from Kim Kimble in a heartfelt letter addressed to the Booksy community, which invites beauty professionals to help celebrate Black hair during this important time.
Letter from Kim Kimble
Dear Booksy Community,
As a Booksy Ambassador and accomplished industry professional, I would like to take this opportunity to invite you to participate in the Black History Month campaign spearheaded by Booksy. This is our time to celebrate the rich history of Black hair and the beautifully intricate hairstyles that have been passed down from generations dating back to Africa.
On a personal level, I am a third generation hairstylist who remembers learning the intricacies of how to create beautiful looks and hairstyles from both my grandmother and my mother. I truly love this industry and feel passionately about our shared ability to make a person look and feel better about themselves, because of the work that we all perform behind the chair.
I also hope that each and every person reading this message takes a few minutes to think about and share their unique hair story. Use the hashtag #WhatsYourHairStory to create and post original social media content to help spread the word that now is the time to celebrate Black hair like never before. Let's use this Black History Month campaign to teach others about the beauty that we as hairstylists and barbers see in every loc, strand, and coil of Black hair.
Our industry has helped a great many entrepreneurs build wealth in the Black community. So, let's educate those who have yet to understand the richness of Black hair and continue to promote the sense of achievement that we all feel from running our own businesses, operating our own shops, and using our own resources to shape the narrative of what it means to be a part of an industry that connects so deeply with Black hair.
I thank you all for supporting this mission and look forward to hearing about the individual experiences that each one of you chooses to share via Instagram by tagging @BooksyBiz and using the hashtag #WhatsYourHairStory. This project means a great deal to me, and I hope you all feel the same connection that I feel by unequivocally loving Black hair and sharing my hair story. With Black love and pride,