Book More Clients with the Instagram Book Button
All
Barbers
Beauty
Booksy Biz
Booksy Education
Business Categories
Businesses/Owners
Makeup
Nails
Tutorials
Using Booksy
Instagram has become an essential marketing tool in the beauty industry. Not only can it showcase your work, it can also expose you to new clients. But if you want to take your business to the next level, it's important to do more than just share your best work. You also need to have an Instagram book button. See how quick and easy it is to use the Instagram book button with your Booksy account.
When someone discovers you on social media, you have an opportunity to turn them into a client. You can keep your fingers crossed and hope they'll Google you to find out how to book an appointment. Or, you can let them see your schedule and make their own appointment with an Instagram book button (powered by Booksy).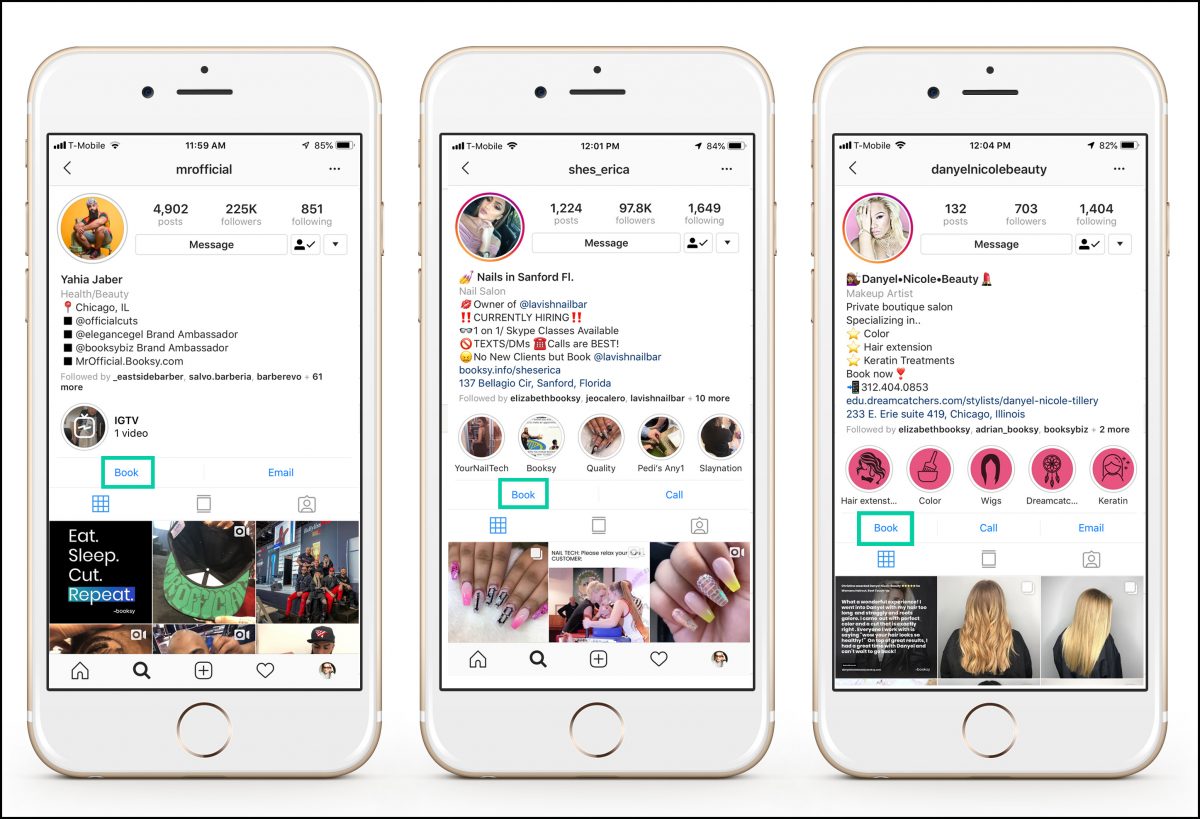 With Booksy, you don't just get an Instagram book button. You can also add a "Book Now" feature to your other social media profiles including Facebook, Google, and Yelp. It only takes a few minutes to set up and it can drastically increase your bookings.
In fact, data shows that clients who self-book with Booksy make 20-30% more appointments than clients who rely on having to call to book an appointment. (The added benefit of allowing clients to use the Instagram book button is that it also reduces the amount of wasted time you spend taking calls.)
How the Instagram Book Button Works
If you're ready to turn your Instagram into an automated booking machine, it's time to try Booksy. Click here to start your free 14-day trial and see just how easy it is to take your beauty business to the next level.
Setting up Your Instagram Book Button
1. Make sure your Instagram account is set up as a business profile. (You can find instructions for setting that up
here)
.
2. Go to your Instagram profile and click
Edit Profile.
3. Click on
Contact Options
(under
Business Information
).
4. Click on
Add an Action Button
then choose
Booksy.
6. Log in using an e-mail address and password associated with your Booksy Business Account.
Want to learn more about using social media? Check out these resources for growing your beauty business: