Booksy Marketplace: Get Discovered and Discover More
Today's clients have high expectations for beauty professionals, and their needs go above and beyond average service or fair pricing. Nowadays, customers want ease and convenience 24/7, consistently timed yet personalized interactions, and connected experiences across digital channels. In response to those demands—we created Booksy Marketplace.
For those who don't already know, Booksy Marketplace is designed to help industry professionals better market themselves and showcase their expertise to new and returning clients. Since it's natural for customers to want to schedule appointments with the absolute best in the industry, we're here to facilitate that process, while making it more streamlined.
Within Booksy Marketplace, clients can find trendsetting barbers, inspired hair stylists, master level nail technicians, dedicated wellness experts, and creative tattoo artists. New Booksy customers can get valuable insight into the vibe and feel of a shop, then scroll through a list of 5-star reviews just a few hours before booking.
Our software is here for you and your clients. Spend the next few minutes finding out why Booksy Marketplace means so much to tens of thousands of service providers and millions of customers. Discover what makes Booksy Marketplace stand out. And learn why clients love this cornerstone feature more than the platforms created by other scheduling software companies.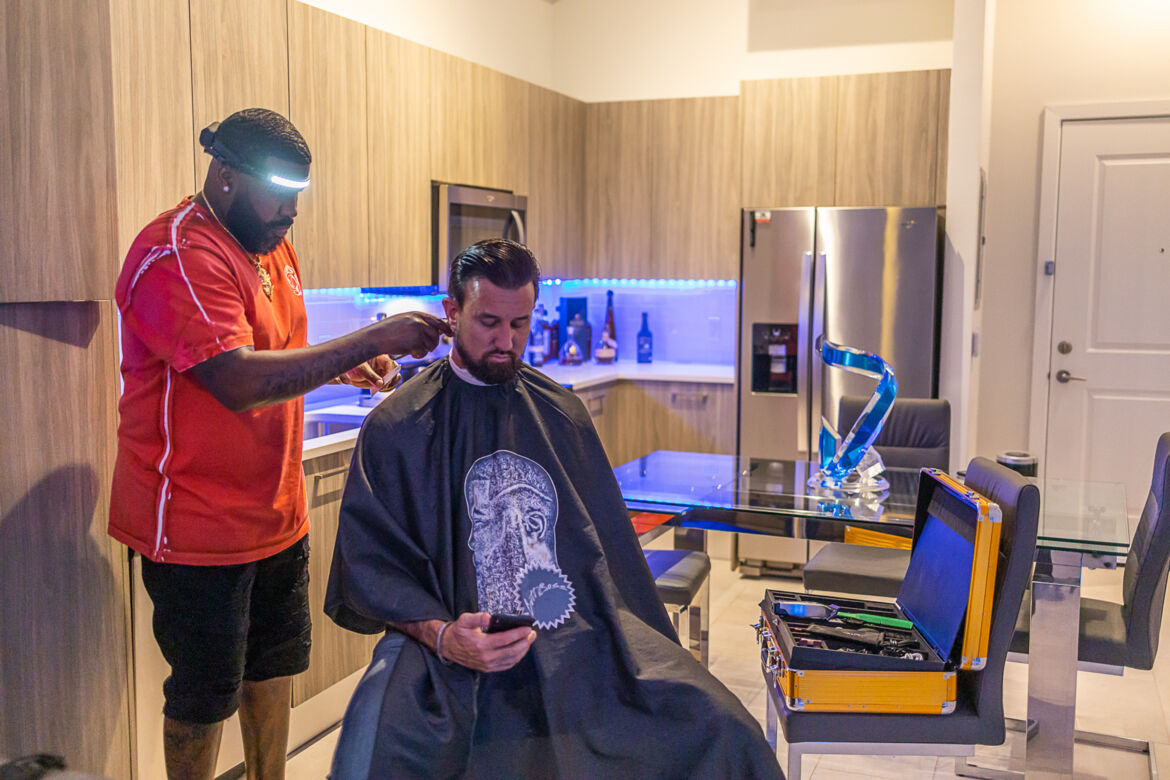 Booksy Business Profiles
To access Booksy Marketplace, clients start with a search via our Explore Tab. They explore Booksy Marketplace for specific services and exact availability times. Or consumers browse businesses in different industries based on special offers. It's also possible to discover the salons or shops that are nearest their location using the Map View.
Eventually, after clients search through Booksy Marketplace, they arrive at Business Profiles. Those profiles are considered the keys to our city. Clients use Business Profiles to access all of the information they need to make a decision on whether they will book your services. So, that means it's best to make sure your Business Profile does a great job of marketing your brand.
To master the art of promoting your business via your Booksy Profile while taking full advantage of the Booksy Marketplace, strongly consider completing the Profile Completeness process. This simple yet effective step-by-step process will help make sure your business succeeds on Booksy Marketplace by showing you how to get the most out of using Booksy.
When it comes to Profile Completeness, remember that images are a key step in the process. So, make sure your Booksy Profile always showcases high quality images. Writing an engaging Business Description is another great way to make sure your profile succeeds on our Marketplace. Then generate more 5-star Booksy Reviews by offering the highest standard of service to your clients.
Also take advantage of software tools like Boost, No-Show Protection, Flash Sales, Happy Hours, Last Minute Discounts, Message Blasts, and Social Post Creator. While taking the steps to achieve Profile Completeness, you'll receive prompts to activate and begin to use each one of those features to better establish your business on Booksy Marketplace.
Invite Clients to Booksy Marketplace
Expanding a business involves keeping in touch with loyal and returning customers who've been there from the beginning. But there will be clients who are slow to change, especially when it comes to technology. That said, if you still have clients who've yet to start using our online scheduling software through Booksy Marketplace, take note of these well-received responses:
Booksy Marketplace is available 24/7

. That means clients can book in the middle of the night when you and your employees are sleeping, or while you're on the road to and from the shop. It's convenient for clients to schedule anytime, anyplace. Stressing that fact should go a long way, especially if you have clients who have ever tried and failed to schedule an appointment during off-hours.

It's

easy to book appointments

within less than one day or at times even just a few hours in advance. Booksy Marketplace makes it easy to schedule "last-minute" appointments for services. Clients can see real-time calendar availability, self-select the time that works best for them, and book with an industry expert who's style they appreciate in just a few simple clicks.

Smartphones have become one of the most popular ways to communicate. Whether it's phone calls, pictures, music, or directions—the list of uses for smartphones keeps growing. Let your clients know that it's time to keep up with the times by

adopting fresh, new technology: Booksy Marketplace

. Online schedules should become the industry standard, so let them know that it's a good idea to get acclimated today.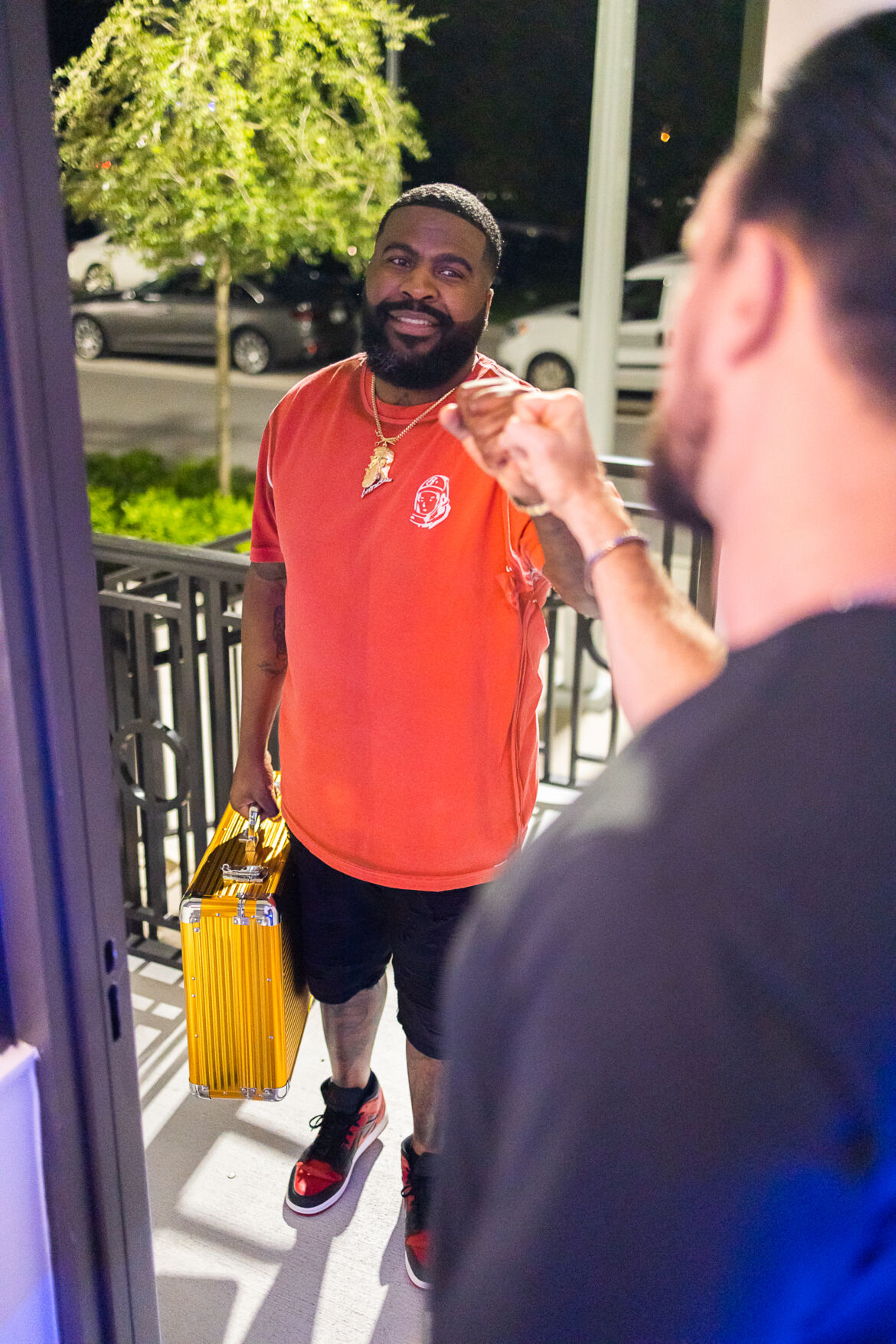 Keep Your Client List Up to Date
Booksy Marketplace connects enough service providers to populate a city to millions of clients. And that's because we made it our job to help industry experts reach new customers. But Booksy Marketplace isn't only about connecting with new clientele. It's also a great way for beauty experts to stay in touch with the community they've already established.
That's why we've made it easy to import already saved contact information for clients into the system. Add clients one by one or send invites to a list of clients all at once. If you're just getting started with Booksy Marketplace or simply would like to review how to invite clients to book online or add contacts into the system, here's a step by step guide:
Add a Single Customer
Booksy is here to help you manage your client database with ease. To add a single client to your client list, select the "Clients" icon from the main menu. Then select the "Plus" icon at the bottom of the page. Enter their phone number or email, and any other information you can gather. In order to add a client you must enter at a minimum either a phone number or an email address. Finally, select "Add."
Import Multiple Clients
Within the Marketing suite or from the Clients Menu, you have the option to Import & Invite Clients. Taking this route is particularly helpful if you wish to import your entire client database from your smartphone or tablet, instead of adding hundreds of clientes one by one. Depending on your device, it's possible to either:
Select and important specific contacts via your smartphone or tablet. Know that all of your customers must be stored in your contact list on your phone or tablet. If that's the case, you'll have the option to select contacts and invite them to book with you via Booksy Marketplace.

Upload a Microsoft Excel file that contains all of your client information. Currently this option is only available for web users who have access to

Booksy Biz Pro

.
Invite a Client to Book Online
Booksy Marketplace helps make it easy for clients to book with you anytime, anyplace. All it takes is a simple invite to get many of them started. Head to the "Clients" section of the main menu. Select the customer that you want to invite. From the Client Card select "Invite." If you want to invite multiple clients in bulk, head to Marketing. Then select "Import & Invite Clients."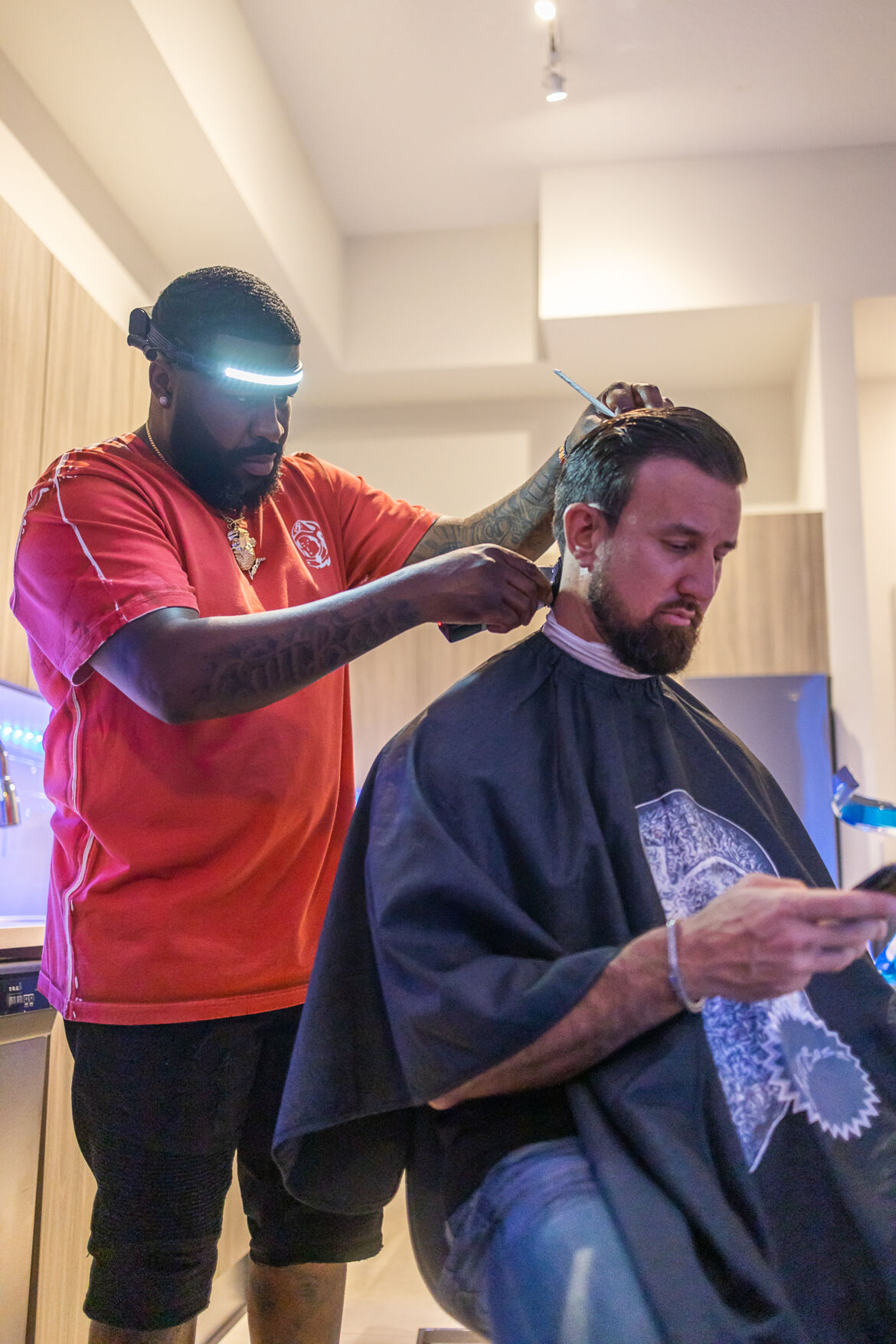 More About Booksy Marketplace
Booksy Marketplace works with the online scheduling software to encourage clients to find your work, schedule an appointment, and pay for their services. All of these actions can be performed using a mobile device, which is a huge benefit to stylists and their clients. From there, let Booksy work for you from behind the scenes.
We'll send appointment reminders and get the right documentation in place so that you can focus on the person in your chair. Service providers and their clients are quickly recognizing our impact. People love that our software eliminates the stress of scheduling, and it helps small business owners best allocate their resources. But in particular, business owners rave about Booksy Marketplace.
Remember that Booksy Marketplace is helpful with attracting new clients because users continue downloading the app, booking appointments, and finding new service providers. Ready for a few more hard facts on how Booksy Marketplace can help your business? Our analysts reported the following data, which was recorded earlier over the past few months:
Over 38% of the new customers who downloaded Booksy and created an account booked an appointment with a service provider from Booksy Marketplace

After clients complete their first appointment, those customers searched for another 8.5% of services in different categories

58% of searches after 1st booking is completed are for the same service provider

40% decrease in total bookings for those who changed marketplace visibility from true to false

28% increase in total bookings for those who changed marketplace visibility from false to true