Barbers
Byrd Mena's Vision: Inside the Industry Event with Booksy - Elevating South Florida's Hair Industry
Booksy Community
Businesses/Owners
Get ready to dive into the exciting details of the event that is set to sweep South Florida with a creative whirlwind. The Inside the Industry event, presented by Booksy and Byrd Mena, is not just another gathering of hair professionals; it's a celebration of talent, a platform for innovation, and an opportunity to connect with the renowned pros in the business. Taking center stage at the iconic Stage Miami on September 24th, 2023.

We had the privilege of sitting down with Byrd Mena, one of the driving forces behind this groundbreaking event, to get an inside look at its origin and how it was built thinking about all of the ways it will benefit all attendees, setting the stage for a one-of-a-kind experience in South Florida for hair pros.

What inspired you to collaborate with Booksy to create this unique event inside the industry for South Florida barbers and stylists?
Byrd Mena: Having spent years in the industry, I've come to understand the incredible value of community. It's not just about us artists; it's also crucial for community-driven brands like Booksy to thrive, grow, and foster lasting relationships. Back from my experience in Mexico's 'Dentro de la Industria,' a project focused on community-building, we decided to bring that same spirit to Miami. We wanted to give back to our local community, unite South Florida's talented professionals, and celebrate the beauty industry together.
Why do you think it's essential for professionals in the hair industry to come together and connect and network? Knowing that the hair industry can get quite competitive
I'm not a big fan of competitions or barber battles because no matter how many times you say it on the mic, like, 'Hey, it's not just about winning a trophy,' people still feel a certain way. It's just human nature. That's why events like 'Rise of Hair' and our pop-up 'Inside the Industry' event are so special. There's no competition pressure here; it's all about building relationships, networking, learning, and having a blast. It's a chance to refresh your career. Sometimes, we all feel stuck, right? But when you're around artists who ignite that spark, you can't help but feel inspired to step up your game.

One of the event's highlights is the Hair Jam, where attendees can showcase their talents alongside industry legends. What do you believe participants will gain from this hands-on experience?
A hair jam is all about celebrating our community, offering them a stage to showcase their incredible work and talents. It's not your typical classroom setting; it's more like a live, interactive experience. You'll be surprised by the ingenious techniques you can pick up just by observing.
My personal journey with hair jams started years ago on the West Coast, in places like California, Vegas, San Diego, and LA. The vibe at these events has always been electric, but it's been noticeably missing on the East Coast, where we tend to have more barber battles and competitions.
So, we decided to change that and bring the excitement of hair jams to South Florida. It's going to be an absolute blast! While we'd love to feature everyone's talent, practicality limits us. That's why I'll carefully select a handful of artists to join us on stage and be a part of this incredible experience. It's a unique opportunity to learn, grow, and have a great time together.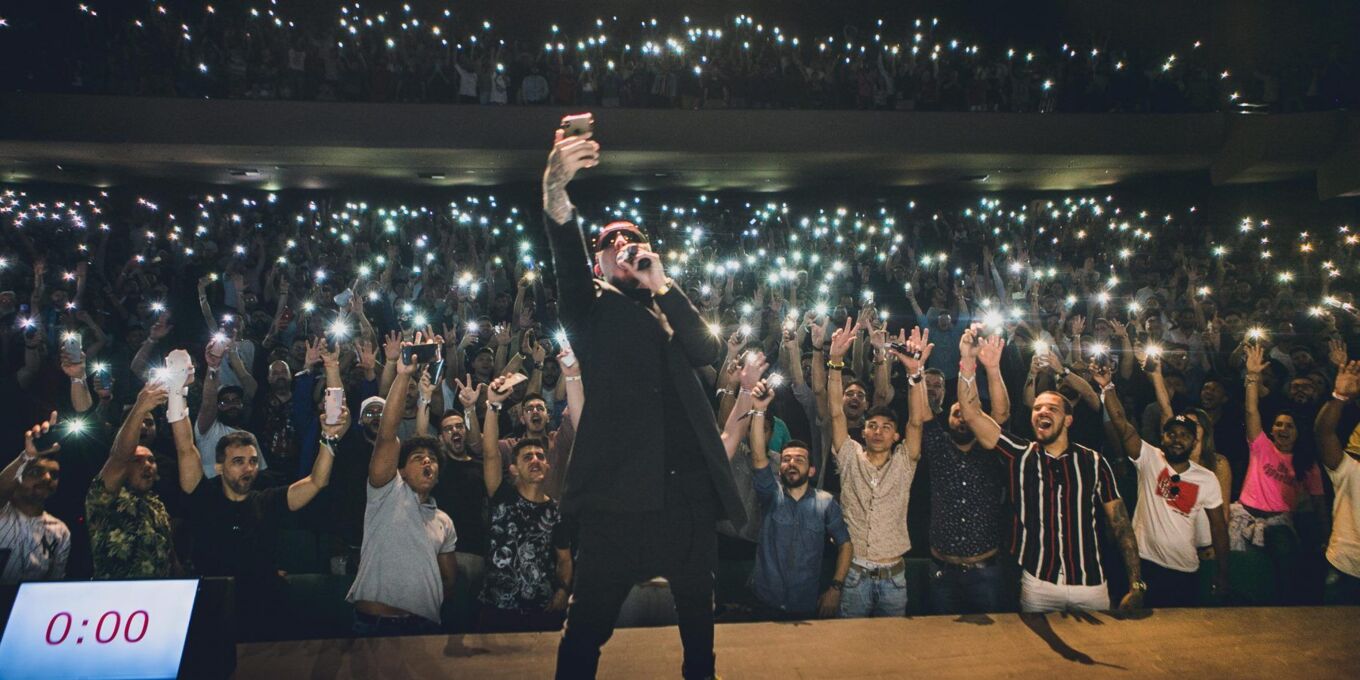 Do you have any message for those who may be considering attending the event, but are not fully convinced?
Well, here's the thing, If I had to give them one piece of advice, it's this: Show up. Because when you skip events like this, you're essentially shutting doors on your own opportunities. What we're doing here in Florida is truly remarkable, and I'm hoping we can keep it going in the years to come.
When you attend, you open up a world of possibilities. You'll meet new people who can elevate your career to new heights. And who knows, there might be some exciting surprises in store for you. So mark your calendar and join us for an unforgettable experience.
Byrd Mena, at just 29 years old, stands as an icon in the hair and barbering industry. A social media sensation and founder of Sharp Fade, Byrd's journey is the living proof of what passion, dedication, and innovation can achieve. Sharp Fade quickly became a household name in the barbering world, with its Instagram page boasting over 750,000 followers and its hashtag being used a staggering 4 million times on Instagram. But it all began when Byrd opened his laptop and embarked on a mission to do something different.
Today, he's leveraging the power of social media to unite the community, shatter taboos, ignite creativity, and champion individuality. Byrd's focus is on nurturing the growth of others, and his infectious spirit and good vibes are palpable.
We are thrilled to host the Inside the Industry event, an initiative close to Byrd's heart. It's an event crafted with South Florida's vibrant hair and beauty community in mind. Expect a day filled with surprises, creativity, and connections. This event is more than just a gathering; it's a celebration of talent, innovation, and unity.
Join us as we come together to break new ground and inspire one another. It's an event tailor-made for you, the industry's best, and we can't wait to see you there.