Five Ways to Market Your Brand as an Independent Contractor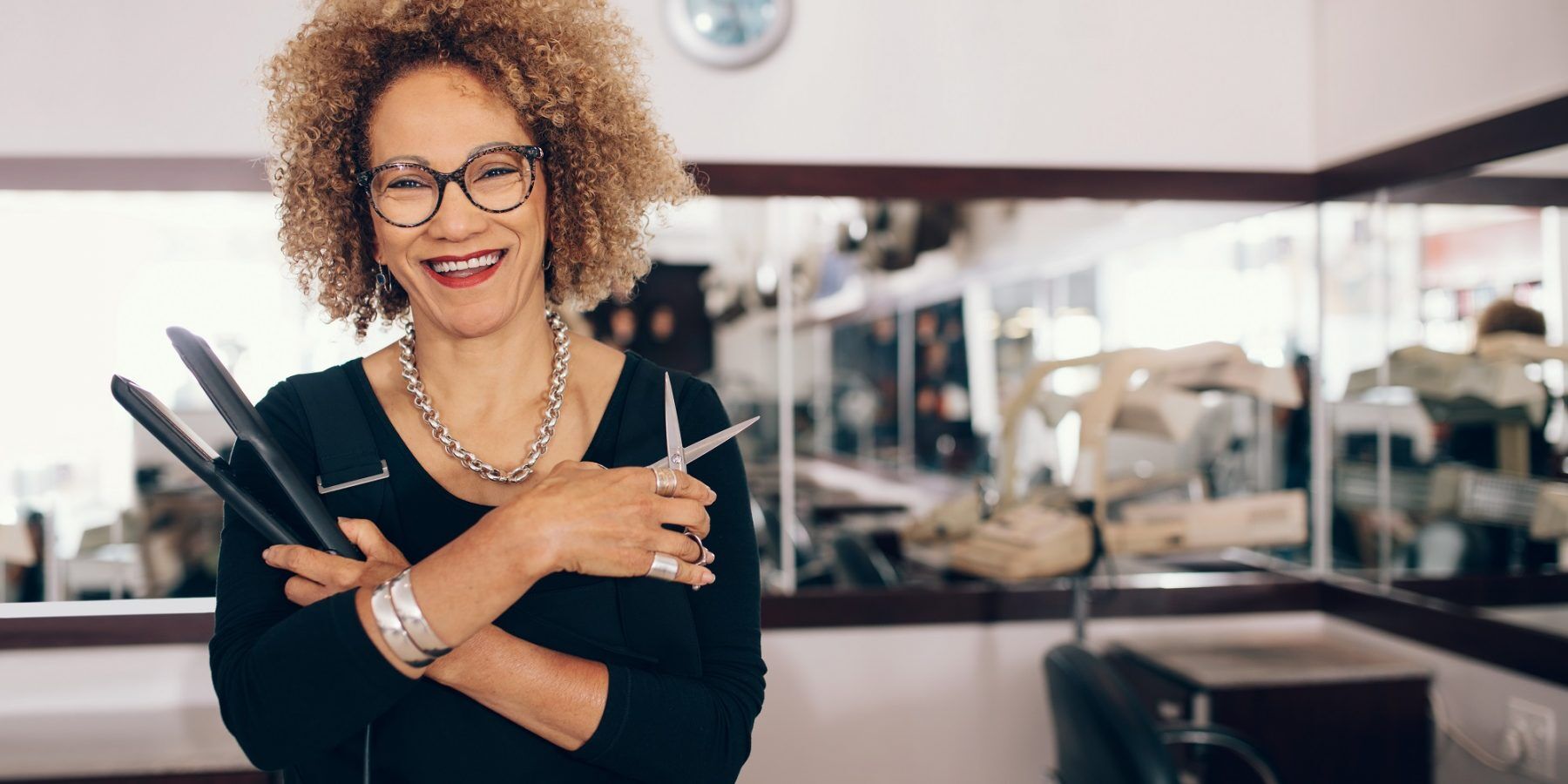 Five Ways to Market Your Brand as an Independent Contractor 
How do you market yourself as a self-starter, if you're an independent contractor? How do you showcase your skills by letting your work do the talking? And how do you do that as a professional who is short on time?
You've got questions, and we've got answers. In this article, let's talk about how to stand out from the crowd. Learn how to use your skills and business savviness to take your work to the next level in regards to online marketing and branding.
You have a unique job. And that's at least part of the reason why you love it. But marketing methods are changing at a rapid pace. We're here to help you showcase your work like never before. So, let's get started. Keep reading to learn from some successful business owners, who take full advantage of online marketing strategies, modern branding techniques, and the Booksy software.
In keeping with our Women's History Month campaign, we'll also take a look at some of the tools that successful women in the industry are using to turn online traffic into repeat business. And remember to check out the Booksy Instagram page and look for the hashtag #WhosInYourCircle, if you're ready to find out more about these business savvy women entrepreneurs.

1. Know Your Online Audience
In order to market yourself effectively as an independent contractor, you have to know who you're marketing to! If you know what your audience likes and what they respond to, you'll know how to grab their attention and keep it.
So, how do you find your audience? Start with social media. Booksy Ambassador Christy Clips prefers to use Instagram first and foremost. When you use Instagram, pay attention to the people you follow.
But pay even more attention to the people who follow you. Look for common characteristics between the two groups. Consider the location, age, gender, and socioeconomic status of your followers.
For instance, Lori Lee is an independent hair and makeup artist based in Tampa, Florida. And she understands that social media exposes her work to hundreds of potential clients. To draw them in, Lee uses behind-the-scenes photos, past work, and before-and-after shots. And Lori showcases her on-set hair and makeup work at major events with top-notch clients.
Knowing demographics and similarities in your audience can provide general information about potential clients. For example, if you notice that a large number of your followers are mostly millennials living in urban areas, you can craft a message that will pique their interest.
2. Build a Brand for Yourself
Keeping your audience engaged takes some effort, especially if you're an independent contractor who is doing all of the work to market yourself. To keep online followers and clients engaged, it's important to focus on one major marketing term: branding.
Keep in mind that branding doesn't have to be intimidating. Simply put, your brand is the look and feel that your work conveys. So ask yourself, what makes your job and your flair stand out from the crowd? Coca-Cola has their signature bottle with its red and white logo. Disney has their notable mascot—Mickey Mouse.
Ask yourself how you can use colors, designs, and personality to better brand yourself. Don't be afraid to think outside of the box and tap into your creative side. For instance, your brand can be your own nickname! Booksy Ambassador, artist, and nail tech, Tracarra Sutton, is known throughout Chicago, Illinois by the name of her brand, which is also her nickname: Spisfter.
Spif knew her talent and unique nickname, paired with her eclectic and inspirational artwork, could contribute to a brand that would distinguish her from other nail techs. With a following of over 40,000 people on Instagram, her branding is without a doubt holding strong.
3. Know Your Professional Goals
What are you planning to accomplish by marketing and branding your business? Attracting more business, of course. But how can you continuously add to that goal through your marketing practices, as an independent contractor?
When you know what you want your business to achieve, you can be more strategic about how your marketing works. Being a one-person show means you probably don't have the resources to build out a number of different large-scale marketing campaigns. So, knowing exactly what you're trying to accomplish will help with focusing your efforts.
For example, if your goal is to become an influencer in your field, your posts could center around your favorite products. If you want to build clientele, use social media as your portfolio, like hairstylist Lexie Shay, who also does a great job of branding herself and her unique style on Instagram.
Shay posts finished looks on her feed. And she also includes her Booksy link in her Instagram profile section. This lets anyone and everyone who comes across her page know exactly where to book an appointment. It also helps her take advantage of Instagram as another source of business.
Have a clear vision and know exactly what you want to accomplish with social media marketing—this seemingly small step will help make sure that social media followers know more about you as a professional.
4. Get Clients More Involved
Although you may be working for yourself as an independent contractor, marketing doesn't have to be a solo mission. Don't be afraid to get your community involved in the process! If you're concerned about keeping clients while earning new business, make sure to engage loyal clients while you market to potential customers.
But how do you use your online presence to find new clients? Let's talk more about it.
Take a close look at your favorite Instagram accounts. When those professionals post a picture, it may make you feel inspired to snap a photo of your own work, while using their products.
The same rule of thumb can apply to your work on Instagram. If you see clients post a cute selfie after spending some time in your chair, take a moment to comment on that photo. And then repost the picture onto your Instagram page.
Reposting those pictures accomplishes a couple of great things. First, it shows your community that you value their feedback. Next, it shows others who might find your page that you make clients a priority, so they might be inclined to give you a follow. Plus, your skills get their own time to shine.
To get the ball rolling, ask your clients directly to support your work. Remind them at the end of the appointment to say a few things about your services on your Booksy profile. Or ask your clients to take pictures and make sure they tag you in the photos. Soon, you won't need to ask; clients will automatically chip in.
5. Take Advantage of Booksy Marketing Tools
As an independent contractor, it can be tough to manage an entire marketing campaign, especially on your own. One of the best ways to keep everything in sync is to take advantage of the marketing tools available within the Booksy software.
When you combine the Booksy marketing features with your social media tools, it can be a lot easier to stay focused on the bigger picture, which is turning online traffic into business.
Remember that with Booksy, you won't need help from a professional marketing team. For example, if you're a Booksy user, you can use the Social Post Creator within the app. This makes it easier to brand your work. And you can publish those social media posts on Instagram and Facebook. The bottom line is that it takes numerous different tools to brand and market your work. So, remember to use all of the tools available, especially the features within the Booksy software to market yourself and showcase your skills.