From Starting a Business to Staying in Business: Surviving COVID-19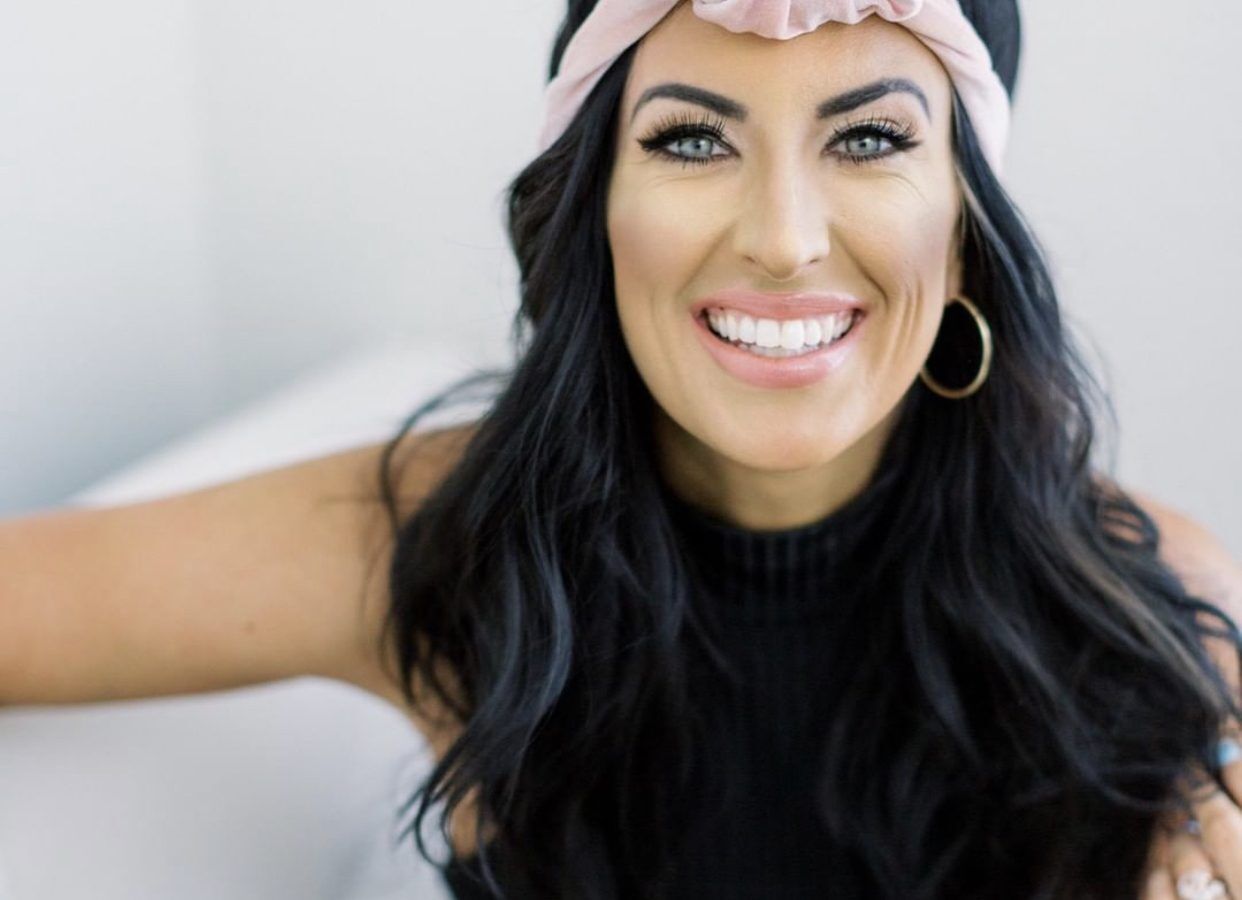 From Starting a Business to Staying in Business: Surviving COVID-19
It was almost ten years ago, when Ashlee Ann decided that starting a business was the right move. Despite the differences in the economic climate between then and now, Ashlee has been successfully using some of the same skills to stay in business that she first implemented while starting a business.
As an effort to help Booksy business owners navigate through the unique challenges presented by the COVID-19 pandemic, we decided to speak with Ashlee. Although Ashlee hasn't signed up with Booksy, she is a licensed cosmetologist with over 11 years of professional experience.
Navigating through tough terrain as a business owner is nothing new to Ashlee. She started working independently in the industry as an on-site special occasion stylist. At her peak, she worked on hundreds of weddings each year with a staff of almost two dozen different commission-based stylists.
Her work as an on-site hair stylist and makeup artist has opened a host of doors. She has worked with A-list clients, including professional athletes and celebrities. And she's performed hair and makeup styling during fashion shows, video sets, and photo shoots. She's also worked as a brand ambassador and online influencer for major makeup and skincare companies.
When Ashlee first started her business, she did everything independently. Take a few moments to read her story. Learn how Ashlee is overcoming the challenges of the COVID-19 pandemic by using some of the same strategies she used to build her business from the ground-up.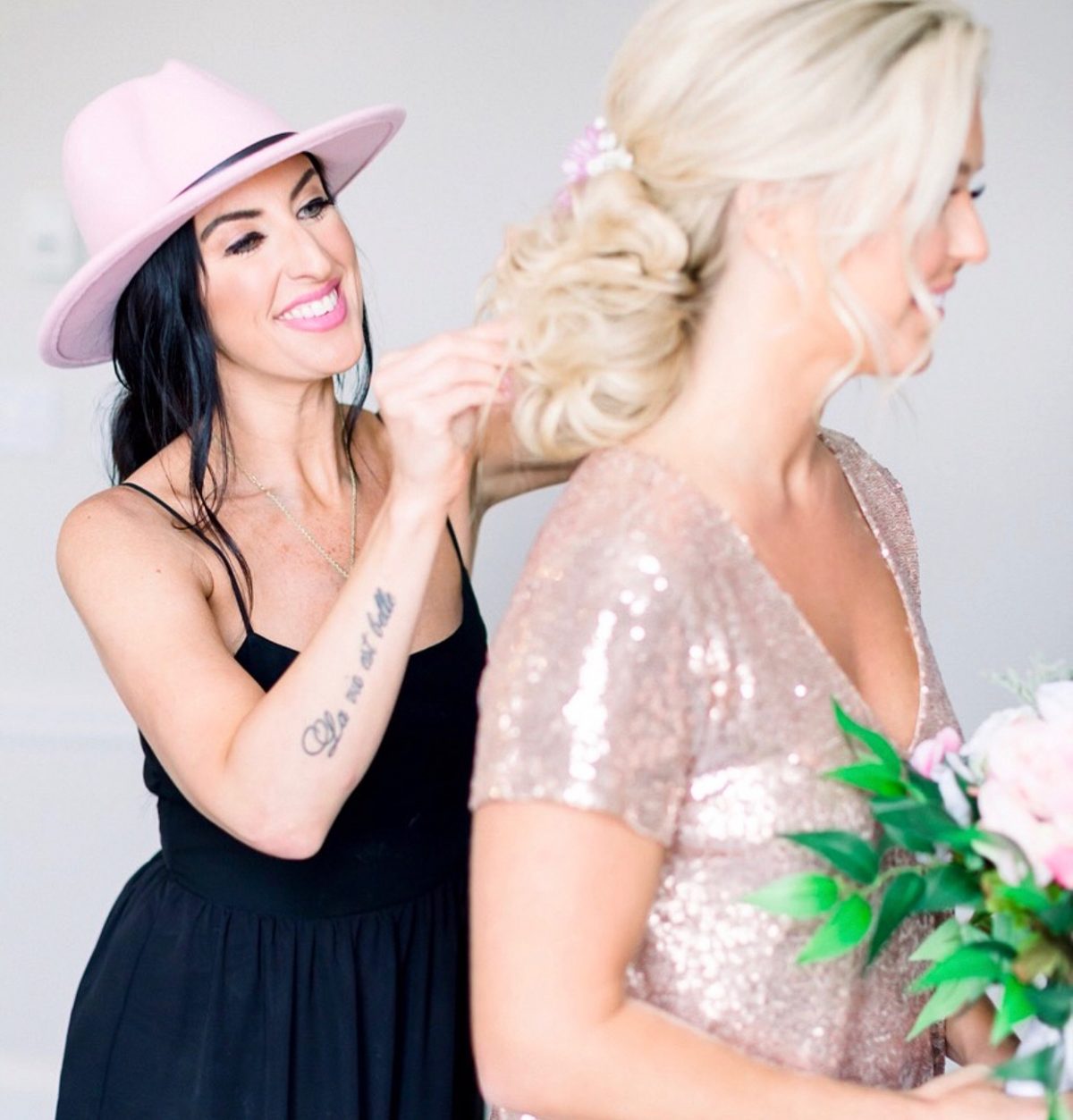 Starting a Business from Scratch
Ashlee first graduated from cosmetology school at The Aveda Institute about 11 years ago. Even though many stylists start working for others in salons or boutiques, Ashlee wanted to make her own mark on the beauty industry by taking a less traditional route.
After quickly realizing that working in a salon wasn't the route that she wanted to take, she made the decision to start a business providing on-site hair and makeup services, since Ashlee still wanted to apply her passion for making women look and feel more beautiful.
She felt that starting a business would be the best way for her to put her best foot forward in the industry, while still challenging herself as an entrepreneur. Starting a business from scratch, meant using her skill sets where she saw a demand. So, Ashlee decided to commit herself to the world of special occasion styling, specifically weddings.
During this stage in her career, she was running her business within the Detroit, Michigan area. In the course of a few years, her business quickly went from a solo act to a large traveling hair and makeup business. At her career height, she worked on approximately 200 weddings a year with a staff of about 20 different commission-based stylists.
Ashlee started her business in Michigan. But after a few years, she decided to relocate to St. Petersburg, Florida. Since then, she has been proudly serving Central Florida residents. Despite her move, one thing has remained the same. And that's the skills, which have helped her succeed as a business owner. Those same skills are helping her navigate through the difficult terrain caused by the pandemic.
When COVID-19 became a major factor, Ashlee had to once again think outside of the box. She had to consider other options around the same time that she had become acclimated to the Central Florida area. So, she looked into other opportunities, in the world of hair, makeup, and skincare.
Utilizing Alternative Sources of Revenue
When the pandemic hit, Ashlee had to shut down her business for almost 90 full days. Even though Ashlee had absolutely mastered the art of delivering a celebrity experience to the doors of her clients, she had to consider her own safety and the safety of her customers.
While her business was closed, Ashlee focused on updating her media kit to make sure her work would be bigger and better, when she could start working with clients again. Along the way, she learned more about the ins and outs of working as a brand ambassador and an online influencer.
Because of her ability to provide consistent, high-quality results and on-site special occasion styling, Ashlee started emailing major clients to share her ideas on work that she could create from the comfort and safety of her home. One of her ideas was to film her own makeup videos.
Within very little time, Ashlee was able to share her knowledge but still get paid for her work. She collaborated with self-tanning, eyelash, skincare, and makeup companies. One of the more recognizable brands that she worked with included L'Oréal.
Making Tough Decisions During COVID-19
Once Ashlee was able to start working with clients again, she had to implement a number of changes to her business. And she recommends that other beauty and wellness professionals take the same route.
Ashlee had to start enforcing a number of health and safety procedures. And she had to inform her clients on the practices that she would be implementing. But she also had to start using her ingenuity to find creative ways to develop a way to minimize cancellations.
"This is a very important thing for business owners and makeup artists. I really had to reformat my contracts for weddings and events. Obviously, all of my clients sign a contract, especially for weddings and events. And I really had to look for an appropriate clause for life-altering situations like COVID-19. I really had to decide if I wanted to request bigger deposits to protect myself," she said.
According to Ashlee, asking her clients to make larger deposits was helpful because it provided clarity on what she could do as a business owner. Since her deposits are non-refundable, they provide some level of protection against cancellations, during this difficult time.
She recommends that business owners give their clients the opportunity to earn their deposits back in a different form. And that's especially true for on-site stylists and mobile service providers. For example, Ashlee offers makeup classes to her clients who have to cancel special events, due to COVID-19.
"It's important to be stern as a business owner about your refund policy. But also be pliable as a business owner by giving your clientele some options," she said. Ashlee added that it's important to be clear and transparent with clients. And at the same time, give them the opportunity to appreciate some of your other services.
Using Booksy During COVID-19
According to our research, Ashlee isn't the only business owner to make changes to her cancellation policy. Before COVID-19, Booksy business owners in Florida set up policies that required a 20% - 30% deposit or cancellation fee.
Today, more business owners than ever before are requiring 100% non-refundable deposits or prepayments. Alternatively, some professionals are requiring that their clients pay about 60% for cancellation fees. Booksy business owners are able to create these unique cancellation policies using the Mobile Payments feature.
This useful tool was designed before COVID-19 to help reduce last minute cancellations and no-shows. And now, this feature has the potential to help Booksy business owners even more. Since walk-ins are becoming a thing of the past, professionals may want to charge clients a percentage for styling or grooming services, upfront.
Charging an upfront cost for booking, lets business owners earn a non-refundable down payment, if a client cancels at the last minute. Some Booksy professionals have used the Mobile Payments feature to almost completely eliminate no shows and last minute cancellations.
Other COVID-19 features designed specifically for business owners during the pandemic include the I'm Ready button. This tool lets business owners communicate exactly when it's time for a customer to step inside the shop or salon. Stylists and barbers can use the I'm Ready button while properly disinfecting and sanitizing their workspace after each appointment.
Another valuable COVID-19 tool is the Health and Safety Rules feature. This lets Booksy business owners keep clients updated on any newly established safety rules. And finally, COVID-19 Disclaimer Forms help professionals ask clients if they present any possible symptoms of COVID-19 or if their visit may bring any health risks.