How to attract new clients and get bookings online
All
Booksy Biz
Booksy Education
Business Categories
Businesses/Owners
Tutorials
Using Booksy
Attracting new clients online is as simple as getting online bookings. Learn how to do it with few simple steps!
Using your online presence to attract new clients
The Internet is a powerful (and very public) forum of information. Used wisely, this can set your business apart from the competition and help you attract the clientele you're looking for. Here are a few tips we have for using your online presence to attract new clients and get more bookings.
Have a website
Having a website gives you a professional edge. It shows that you are a serious business in the industry, helps potential clients learn what makes your business great and makes it easier for people to book with you. Minimally, your site should have your business details, good photos of your establishment and work, your service menu and how the client can book with you. But a great website does more than look good: it needs to work well too. The more professional and well-managed your site is, the more confident the client will feel about your business. Once you've convinced a client to your establishment is worth visiting, it should be as simple as possible for them to book with you without having to leave the page.
Use online directories
Once you've established your website, get yourself linked up with every possible directory to boost your likelihood of being found. Great examples include Google My Business and Yelp. If your field has other beauty or professional directories, make sure to reach out to these as well. Consistency is key: it's a good idea to have a draft of your business information and copy/paste information into each directory. Not only does this make your job faster, variations in your text reduce the chances of your business being found.
Stay relevant on social media
If you want to attract new clients to your business, mastering social media is a MUST. This does more than increase visibility- some professionals have built entire careers on good social media profiles. However, it is important to pick one or two and really use them, rather than have several unfinished profiles. We think that best social media platforms for the beauty industry are Instagram, Youtube and Facebook. We will write individual articles for each of the most popular types of social media, so you can determine which one is best for you and how to use it to your best advantage.
Build a positive online reputation
After every appointment, encourage your clients to leave you reviews. While building your business, it's a good idea to encourage your clients to leave a good review and offer incentives for doing so. Find a system like ours that only allows real clients to leave reviews to protect yourself from trolls.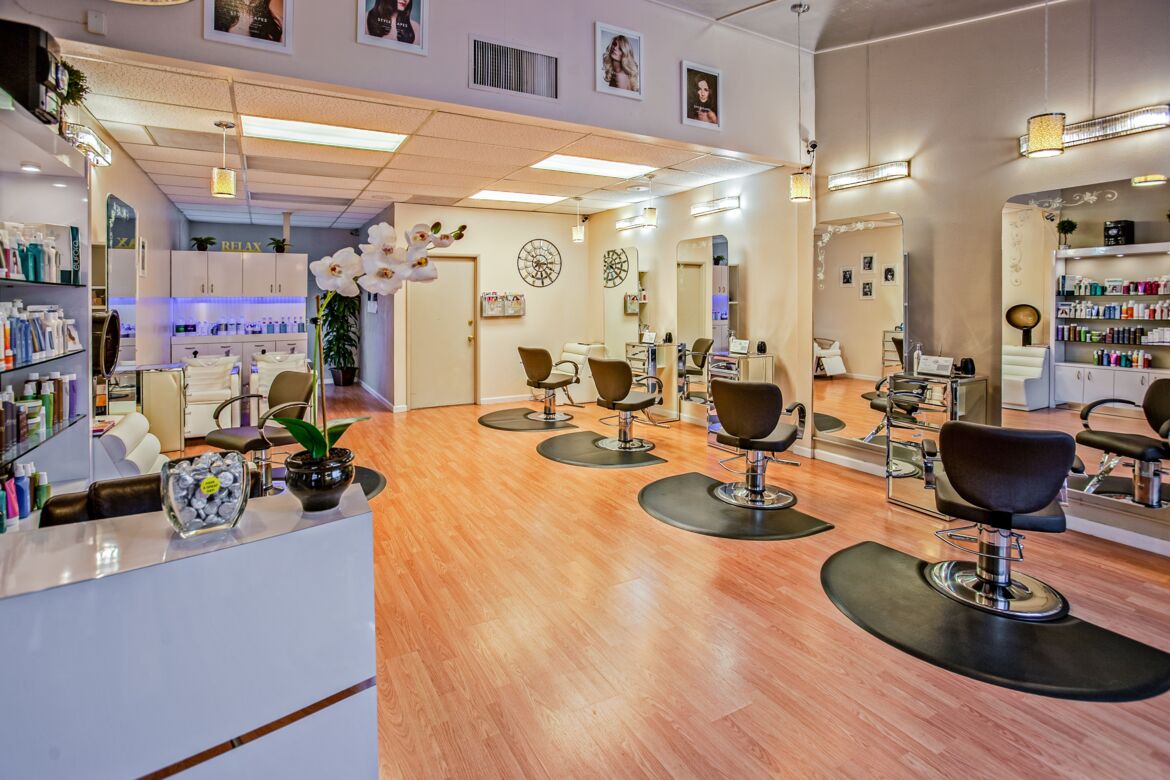 Show, don't tell
A picture is worth a thousand words, and your photos should all look like a million bucks. In the beauty industry, sloppy pictures off of your phone aren't going to cut it. In other words, it's important to carefully select the best shots of your finest work and present the most attractive aspects of your business.
Finish what you start, and maintain it
No matter what you do, do it well. While you can't attract new clients without marketing, you won't attract new clients with incomplete or bad marketing. That's why everything you produce you should contribute to your image in a positive way. When you use any form of online media, it should be updated at least once a week (ideally even more often).
How to get started
This looks like a lot on the page. However, you can follow our blog posts to see a breakdown of each step. We'll show you how to get a web page and integrate it with other media, which social media to use and how to use them effectively, the best way to take photos and how to manage your online reviews. Need more assistance? Contact us, and we can walk you through the process. Plus, we have features and materials that make it easy to build your online presence.