Late Night Tea with Byrd Mena Kicks Off Season Two
Barbers
Beauty
Booksy Community
Business Tips
Businesses/Owners
Late Night Tea with Byrd Mena Kicks Off Season Two
After airing four successful episodes of his popular web series designed specifically for industry professionals, Byrd Mena has decided to return with another season of Late Night Tea. The show Late Night Tea with Byrd Mena was created to give some well deserved shine to successful barbers and stylists, who were ready to share tips and on how they were able to grow over the years.
During the first season, Byrd interviewed Los Cut It, Assyria Gindo, Tina Sapia, Papito Blessed Hands, Keino, and Hassan. Each professional provided trade secrets and talked about their experiences in the industry, while Byrd Mena asked questions and laughed with each guest.
So, get ready for round two, which should be bigger and better than before. This season will also feature well-known professionals. And each guest will offer valuable takeaways to the barbering and styling community. Online viewers can expect the same personal touch due to the intimate conversations, which are similar to the dialogue that takes place within a barbershop or salon.
Just keep in mind that this one of a kind web series streams exclusively on the Booksy Instagram page. In this creative space, Byrd Mena sports late night robes, dances while pouring tea, and teaches us all how to be the best possible versions of ourselves.
To kick off season two of Late Night Tea, there will be a pre-party via Clubhouse on February 21st at 7 p.m CST. The first episode of Late Night Tea season two will air on February 24th at 7 p.m. CST. The remaining episodes will air throughout March on the 3rd, 10th, and 31st at 7 p.m. CST.
Gearing up for Season Two of Late Night Tea
For Byrd Mena, there's no such thing as bringing anything less than 110% to any and every project. He's done just that in the past and has no plan on stopping now. Byrd first made the decision to invest everything into his own brand just six years ago, when he started SharpFade.
Byrd is the platform artist, Wahl Global Creative Consultant, and Booksy Ambassador known for promoting camaraderie and helping to unite the industry through SharpFade. His efforts opened a host of doors. And today, he spends most of his time hosting live events in front of thousands to inspire the next generation of barbers.
When Byrd created SharpFade, he had the goal of showcasing talented cuts from around the country. Currently, SharpFade has over 722,000 Instagram followers and the SharpFade hashtag has been used over 3.5 million times. And Byrd is using that same mindset of giving creative stylists and barbers the attention they deserve on each episode of Late Night Tea.
Just like the first season of Late Night Tea, Byrd has attracted sponsorships from household names like Wahl and Pennie's Tea. And Byrd is just as giving when it comes to prizes. Every episode, Byrd plans to give away a new pair of Wahl cordless clippers to a lucky online viewer.
The reason that Byrd wanted to host another season of Late Night Tea was to continue what he started. But this time around, the production value is going to be much better and the bar has also been raised in regards to the quality of each episode, he said. But more than anything, it was the popularity of the show that made Byrd want to continue creating episodes that people could use to learn more and still feel like they're part of a community, despite the reality of COVID-19 and the limitations it puts upon meeting in person.

Upcoming Guests on Late Night Tea: Season 2
After wrapping up the first season, Byrd said that all types of people began contacting him with questions on how to appear on the show. From big household names to newcomers in the industry, Byrd kept reading messages, texts, and phone calls from people who wanted to know more details about sharing their experiences and telling their stories.
According to Byrd, people responded positively to this collaborative project, because of the mix of professionalism with genuine fun. Despite the long list of requests, here's the list of artists that Byrd chose for this second season of Late Night Tea:
Joel Torres, TIGI Global Content Director
As an industry leader in the world of education for barbers and grooming experts, Joel Torres is known for sharing his knowledge and styling techniques with hairdressers across the country. Joel regularly works on video and editorial shoots. Most recently, he's become a social media influencer, and he creates how-to videos and collaborations for professionals at every level.
Tune in to learn what it's like flying in and out of shoots, where Joel showcases his skills as a top of the line content director. Joel has over 194,000 Instagram followers. People love learning from this industry phenomenon. And that's because he isn't afraid to let his work speak volumes to anyone who truly listens.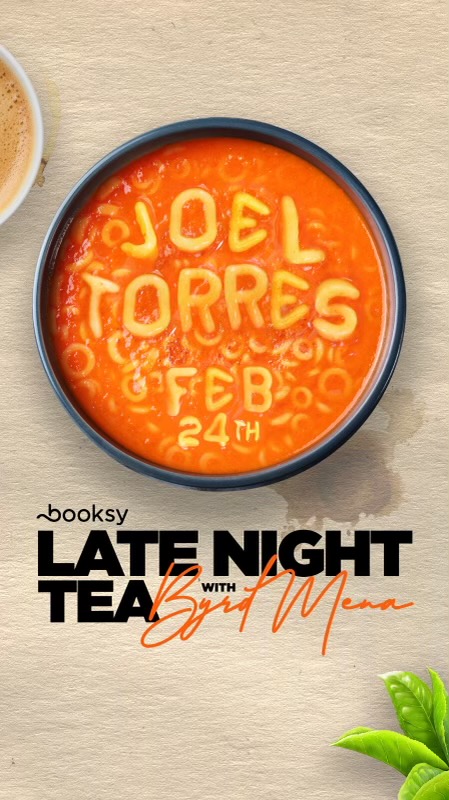 Taylor Leven, owner of Headspace Barbershop, Booksy Ambassador, and Wahl Pro Select Team member
It's been less than a year since Taylor opened her own barbershop. Yet she easily invites guests into her gender neutral space. Inside her shop, the staff prides themselves on promoting inclusivity and celebrating other cultures. Her simple yet essential goal is to help people connect through her greatest joy and life's passion—styling hair.
Listen as Taylor speaks volumes on the path she decided to take as a shop owner and educator. Her career as an educator has taken her to different parts of Asia including Tokyo, Japan. And her undeniable talent with a camera has helped her showcase the work that her long list of loyal clients continue to demand.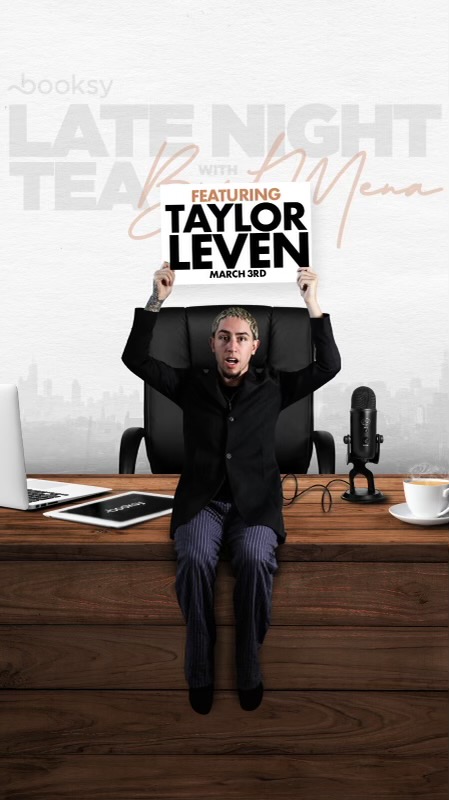 Cameron Mahar, Wahl Pro Select Team member and barber at Fraktel NY
When asked about Cameron, Byrd described this 17-year-old as a newcomer to industry who's making "a lot of noise" in the best way possible. And to Cameron's credit, he's doing it much quicker and with more natural charn than most people. Cameron is still attending high school in upstate New York. But he recently won the SharpFade Freshman Class of 2020 competition.
Cameron was recently featured in Barber Evo. And one of his tutorial videos on TikTok earned 2.9 million views. Byrd said that this "young bull" is someone that people should get accustomed to hearing great things about. So, let's start right here and now.
Mr. Official (Yahia Jaber), founder and owner of Official Cuts, Booksy Ambassador, and L3VEL3 Ambassador
It's been over 15 years since Mr. Official opened his first barbershop and named it Official Cuts. Since that time, Mr. Official has opened five more shops. Each space has helped spread the word that Mr. Official has an unmatched level of prowess, when it comes to crafting fresh cuts. And he sculpts beards like a fine artist.
The next step for Mr. Official is to open his own barber academy. Up to 30 students at a time will be able to learn the ins and outs at his school. More importantly, they'll get to learn from a well-recognized master level barber and educator. Find out some of the steps that this industry icon is taking to open barber academy. And learn more about his appreciation for sophisticated yet classic barbershop style swagger.