Pampered Lashes: Secrets to Success in the Eyelash Extension Business
All
Beauty
Booksy Biz
Booksy Education
Business Categories
Business Tips
Businesses/Owners
Success Stories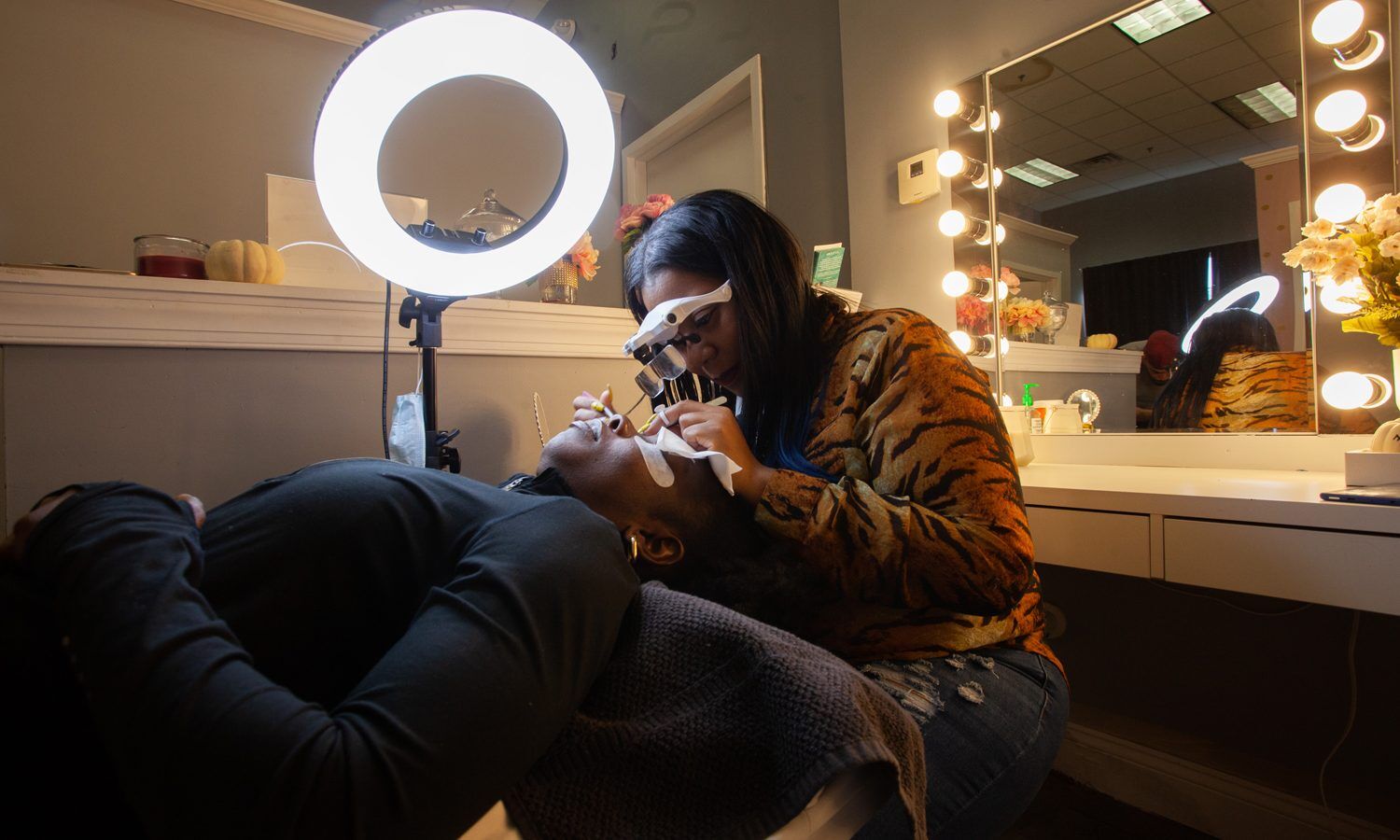 Success in the eyelash extension business requires steady hands, lots of patience, and absolute focus. The last thing you want is for your phone to start blowing up while you're using tools next to a client's eyeball. If you're ready to get a gorgeous set of lash extensions from Kee, you can book her on Booksy.
Nobody knows this better than Kee Morgan, owner of Pampered Lashes & Beauty Boutique in Sanford, Florida. "You need hands as steady as a surgeon," she says. You also need the peace of mind that comes with a fully booked calendar. Kee found hers by letting Booksy handle her scheduling. Now she's free to do what she does best—delivering a safe, luxurious experience for her clients without being interrupted by calls.
Want to see more? Check out the incredibly skilled hands of Kee Morgan as she weaves dozens of individual lashes on to a very, very happy client.