Refer a Business to Booksy and Get Rewarded $50
Taking the time to refer a business to Booksy has always been easy. But now, it's easier than ever. And even more importantly, we've increased the amount of money that our service providers can earn, when they refer a friend to Booksy.
Until the end of the year, any Booksy service provider who refers a business owner to Booksy gets $50. And that new business owner also gets $50. To earn some extra income in minutes, simply access your referral link and share it with a friend, so that you can both earn $50.
In the past, Booksy providers only received $15 for referring a friend. But this new offer is designed to help spread the word about Booksy. So, take advantage of this opportunity, and send your referral link to your friends and get them to activate Booksy. Also know that until the end of the year, providers who participate in the Booksy Nail Community Rep. program are eligible for these additional referral incentives:
1 referral = $50/referral

2-9 referrals = $75/referral + Nail Mat and Nail File

10+ referrals = $100/referral + Forever Nail Tech Hoodie
All that any new business owner needs to do is use your referral link, while activating their paid Booksy account. Keep in mind that when it comes to potentially speaking to people on why to use Booksy, there's a host of different reasons for business owners to use our software.
Keep reading to learn the simple and easy steps for accessing a referral link. Then, hear from Booksy Ambassador Ivan Zoot, who has years of experience talking to professionals about Booksy. Read the common questions that Ivan answers about our software, so that you're ready to earn extra cash by simply sending a link to your friends in the beauty and wellness industry.
Use a Referral Link to Refer a Business
Remember that any and every Booksy service provider who decides to refer a business to Booksy is eligible to receive $50. Keep in mind that this deal only lasts until the end of the year. All your referral needs to do is stay on Booksy, and we give both parties $50 each—that's fifty bucks to you and a friend, simply for recommending Booksy. To find your referral link within the app take the following four quick and easy steps:
Open the Booksy app and click on "Settings."

Go to "More" and then select "Settings."

Select "Get Booksy for Free" and follow the instructions.

As long as your friends use that link to download the app and start a paid Booksy account you will both get a free month.
Valid for US Providers only. Terms and conditions apply. Payment will be deposited into your bank account once the referee subscribes to Booksy Biz. Must have a valid bank added in your Payment settings (Profile > Settings > Customer Payments > Account Verification) to receive payment.
Tips on How to Refer a Business
One of the quickest and easiest ways for Booksy service providers to earn extra income is to refer their friends in the industry. Because you're already familiar with Booksy, you know the benefits of using our scheduling software. And that puts you in a great position to earn $50 for each friend that you recommend, who decides to start using our software.
If you haven't met Ivan at an industry event or read about his professional legacy, know that he is the founder of the $100,000 Hair Cuttery Academy. His company is dedicated to making absolutely sure that industry experts have the knowledge and skill sets to successfully run their businesses. And he has spent the bulk of his career educating beauty professionals.
According to Ivan, the tips and suggestions that he offers to Booksy providers who plan to reach out to their friends in the industry is to brush up on a few traditional sales tactics. And that's because answering questions about Booksy begins with using sales techniques, he said.
1. Be Prepared to Ask Questions
If you refer a business by sending your referral link, it's likely that the person will want to know more about Booksy before signing up. But before you start telling them why you enjoy the software so much, make sure you know as many details as possible about that service provider.
"Establish where this person is, in their business. Ask them are they a salon or shop owner with staffers? Or, are they a chair renter? Make sure you reach out to people who have the latitude to make their own decisions with regards to a booking software to save yourself the trouble of speaking to people who aren't in a position to activate Booksy," Ivan said.
Ivan added that "I'm a huge believer that the Booksy proposition, the Booksy offering, provides wonderful business solutions to problems and wonderful ways of alleviating or mitigating what I call pain points. However, I need to be sure I'm addressing the right individual," he said.
Once you've asked some questions and you have identified that the person you are speaking with may be a good fit for Booksy, make sure you speak directly to them about the features that Booksy offers, which will best serve their business needs, said Ivan.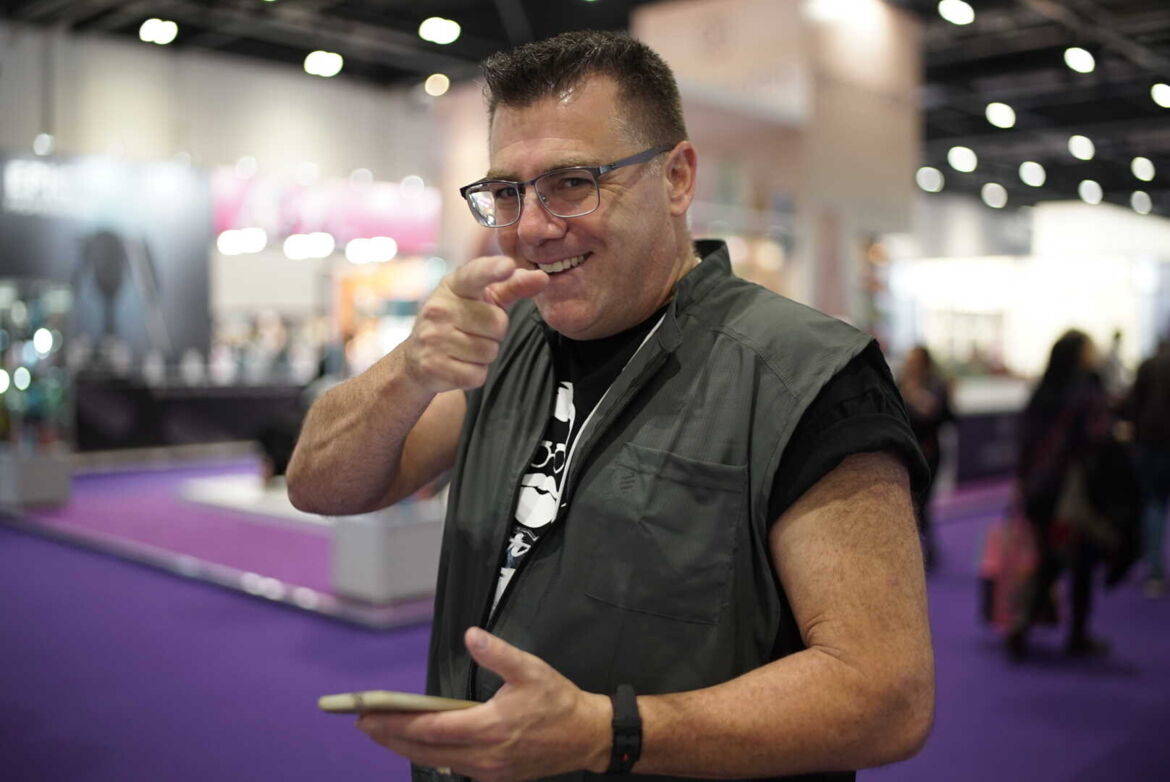 2. Frame Your Pitch
Ivan firmly believes that if he's speaking to the right person about Booksy, then onboarding a new user becomes a whole lot easier. And that's because he knows their business struggles. Knowing the challenges that a business owner is facing helps Ivan address the individual directly and share how Booksy can help them.
For example, if you are taking steps to refer a business to Booksy and that person is experiencing challenges that deal with managing the growth of their business, talk about the fact that Booksy is a powerful data tool. The Booksy software can provide a host of information in the form of aggregated data and useful business statistics, said Ivan.
"But if a business owner is having trouble managing their time, then I'm going to tell them Booksy is a robust appointment booking software that's full of scheduling features and a wonderful interface to make sure that booking is no longer one of their responsibilities," he said.
From there, it's easy to talk with that business owner about the time they will save, because they won't have to book appointments, answer the telephone, or sit in front of a computer, worrying about their schedule, he said.
Different business owners will want to sign up with Booksy for various reasons. For some it's the business management tools. Others prefer the lead generation system. Still some industry professionals feel that the reduced stress is the best part of using our scheduling software. And there's also something about being able to schedule a lunch break on busy days.
3. Know the Product
Remember that if you are going to refer a business to Booksy, that business owner may simply find out information about our software by checking the Booksy website. That said, some people are going to have a few follow-up questions about the software. And for those people, Ivan recommends knowing a few details about the product to be able to answer any questions.
In addition to reviewing the website, feel free to spend some time watching webinars, reviewing our YouTube channel, reading articles on the blog, or checking out our Instagram account. All of these resources are chalked full of valuable information about the software.
Those details can help Booksy service providers take advantage of the software. And that information can also help Booksy service providers feel more prepared to answer a few questions about the software, Ivan said.
Some final tips to refer a business to Booksy:
Keep in mind that it's easy to earn $50 by taking a few minutes to refer a business to Booksy. But we're only running this deal until the end of the year to help spread the word about Booksy during the holidays. So, take advantage of this opportunity. Start sending your Booksy referral code to your friends and get them to activate Booksy today! And use these additional tips to help with referrals:
Click "Send My Code to a Friend" to copy your link right into a text.

Post your Booksy referral code

or link on social media.

Add your link to your Instagram bio and tell your followers they'll get $50 if they activate Booksy.

Create an Instagram story or reel and share why you made the switch to Booksy and why your followers should, too!