Scheduling Software that Helped a Stylist Open Her Own Salon
There are artists who play music in packed concerts. Others act on stage in front of live audiences. Some paint colors onto blank canvases. Regardless of the medium, artistry requires creativity, dedication, and passion. Booksy Ambassador Chrissy Collins has those qualities and so many more. And she uses Booksy scheduling software to share her art with the world.
Chrissy started dabbling in creative pursuits at a young age. Whether it was dancing, makeup application, or public speaking—she always wanted to share her unique voice. By the time she was a teen, Chrissy knew the beauty industry would be her canvas. And today, she's the proud owner of REM Hair Salon, where she showcases her unique ability to shape and style curls.
Although the light at the end of the tunnel was clear to Chrissy at a young age, her path to success was the real challenge. Over the course of more than a decade, Chrissy traveled to various major cities to learn directly from master level stylists. And now, Chrissy has perfected the art of taming wild, unruly curls in the same way that a snake charmer commands a serpent.
Hear the story of how this creative stylist found a niche in the industry that simply wasn't there at the time. Learn the steps Chrissy took to make sure styling curls would be a part of her life. Find out how Booksy was there to support Chrissy by providing salon staff rostering software. Because once she found professional satisfaction, Chrissy chose to step out on yet another limb by running her own salon and managing a team of stylists.
Becoming a Salon Owner to Empower Others
When Chrissy stands behind her chair, there's no doubt that she's a master at work. Her years of experience shine through in every gesture, in the same way that the sun spills through every window inside her chic, boutique-like space. Plants occupy almost every corner of her salon, while the white walls reflect sunlight in a way that makes ring lights almost unnecessary.
After 13 years in the industry, Chrissy still feels the most inspiration from her work, when she is able to empower others the same way that the industry empowered her. She spent years harnessing lessons from seasoned experts. Her travels took her from Milwakuee, Wisconsin to Chicago, Illinois. And then she traveled to San Francisco, California and back to Chicago.
The knowledge she learned from shaving beards gave her a better understanding on how face shape impacts a haircut. Razor cutting opened her mind to different methods of styling. And the feeling of community that she internalized on the West Coast is something she tries to instill in her staffers, so they can feel more confident and help their clients radiate the same mindset.
"I like to empower people by showing them that this is your hair—nobody else has your hair. Every single person's hair is part of what makes them special. Nowadays, the internet is telling people to do a bajillion things. And that can really cause a lot of people anxiety. It can cost people a lot of money and time to try and figure out what their routines should be. But it's empowering to tell them, 'this routine was made just for you,'" Chrissy said.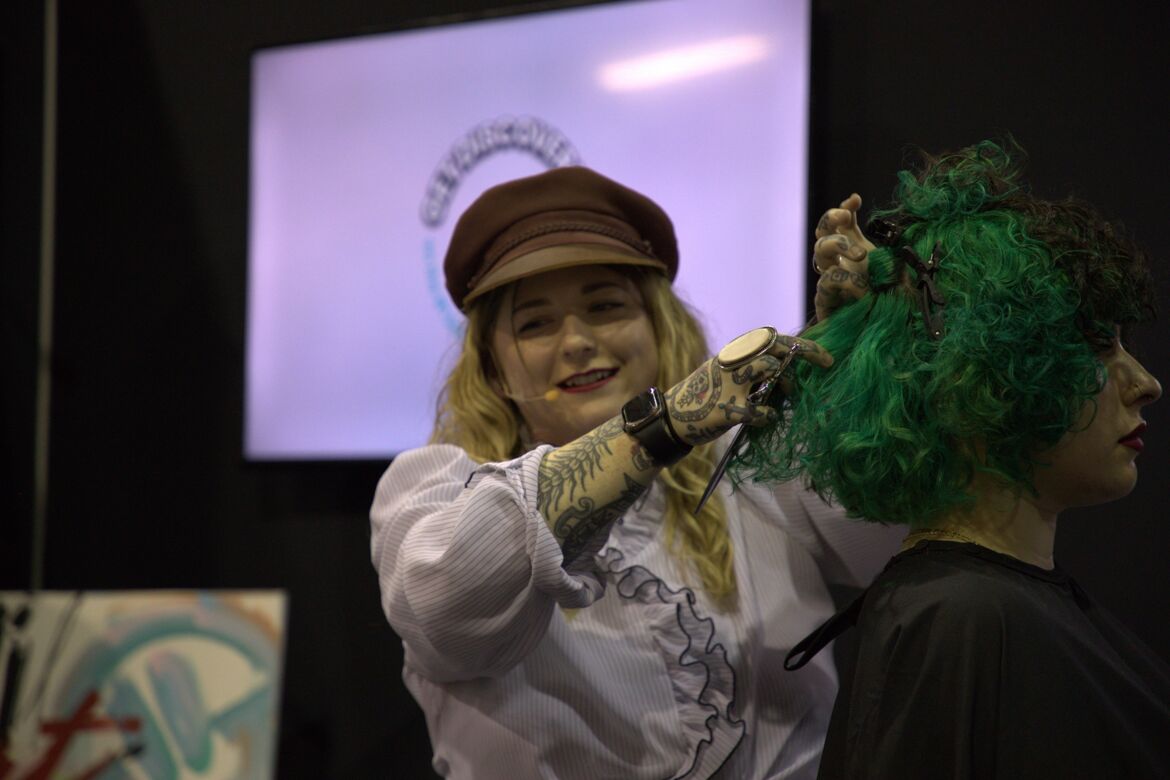 Scheduling Software for a Salon Owner
Chrissy traveled a long road full of turns and twists to stand in a place where she can help clients feel more confident in their own look, while helping staffers better understand how camaraderie can shape a salon. But there's no doubt in Chrissy's mind that Booksy helped empower her as a salon owner. And the Booksy scheduling software continues to do just that with salon staff rostering software and marketing tools that go above and beyond.
Booksy Marketplace
In particular, Chrissy speaks highly about Booksy Marketplace. And that's because returning to Chicago meant she had to attract new clients. She needed scheduling software, specifically hair stylist software, that would help market her hair artistry, while showcasing her expertise to new clients, who can read her 5-star reviews, while learning more about her shop just by reviewing her Business Profile.
Opening a salon meant embracing a host of challenging duties. But Booksy Marketplace made it easy for Chrissy to gain new clients who were ready to schedule services. Her new clients only needed to view her calendar and select the time that works best for them. And all that took place while Chrissy was busy running a salon and doing the work that she loves, she said.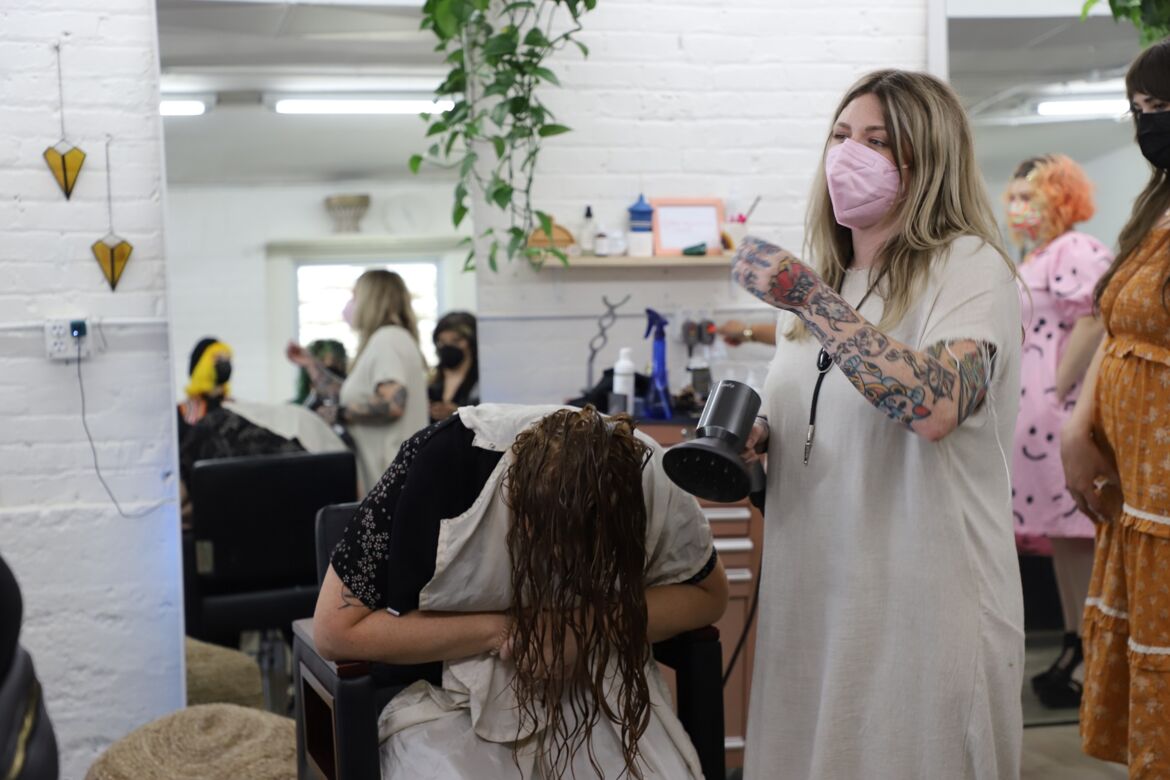 Booksy Card Reader
When it came time for Chrissy to relocate from the West Coast back to Chicago, she used various Booksy hair stylist software features and tools. Every new client represented the potential to become a loyal client. And because those moments with new customers were so critical, Chrissy started using Booksy Card Reader, which became another tool that helped her succeed.
"I like that I can hand it to my client and say, 'check this out, and you can hold it for yourself.' Feel free to use it to checkout. I personally don't like to be in my client's business while they check out. But I just hand them the card reader, and it's all so very simple. Those two seconds can be uncomfortable when you're staring at somebody new during checkout," she said. Chrissy added that Booksy Card Reader makes the potentially awkward payment process so much easier.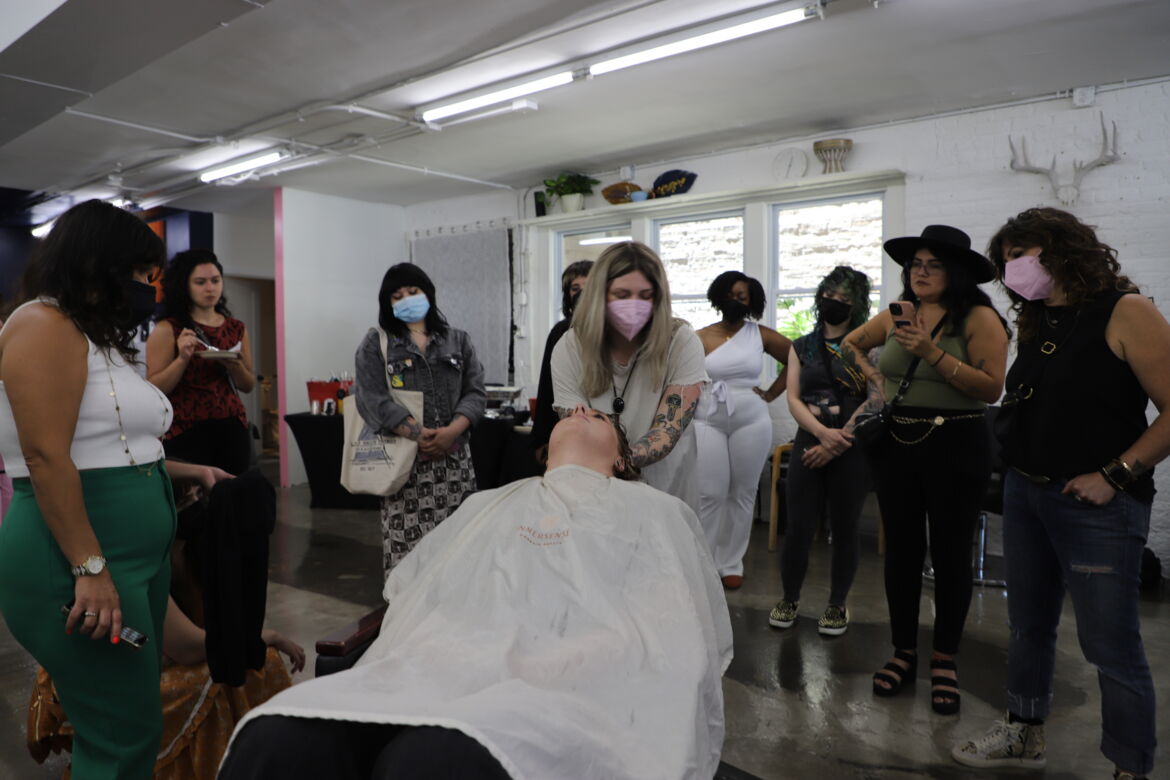 COVID-19 Safety Features
Opening a salon in 2022, during the COVID-19 pandemic, represented a host of challenges. But the Booksy scheduling software was there to help in a number of ways, Chrissy said. The scheduling software for stylists was particularly important. Clients needed to feel safe inside the salon, despite the fact that health officials were lowering restrictions. So, Chrissy took advantage of a number of in-app COVID-19 safety tools.
The

Health & Safety Rules

feature is a fully customizable checklist that can be added to any Booksy profile. It lets clients know the cleaning and disinfecting procedures being followed inside a salon. And that helps customers feel totally comfortable visiting a salon even before booking.

Stylists like Chrissy can also use the

I'm Ready Button

to inform clients when they can enter the salon for their session. It's designed to minimize the number of customers inside a business at one time.

Additionally, the Booksy scheduling software offers

COVID-19 Disclaimer Forms

, which clients can complete, while booking their appointment to confirm whether or not they have any COVID-19 symptoms, before entering the salon.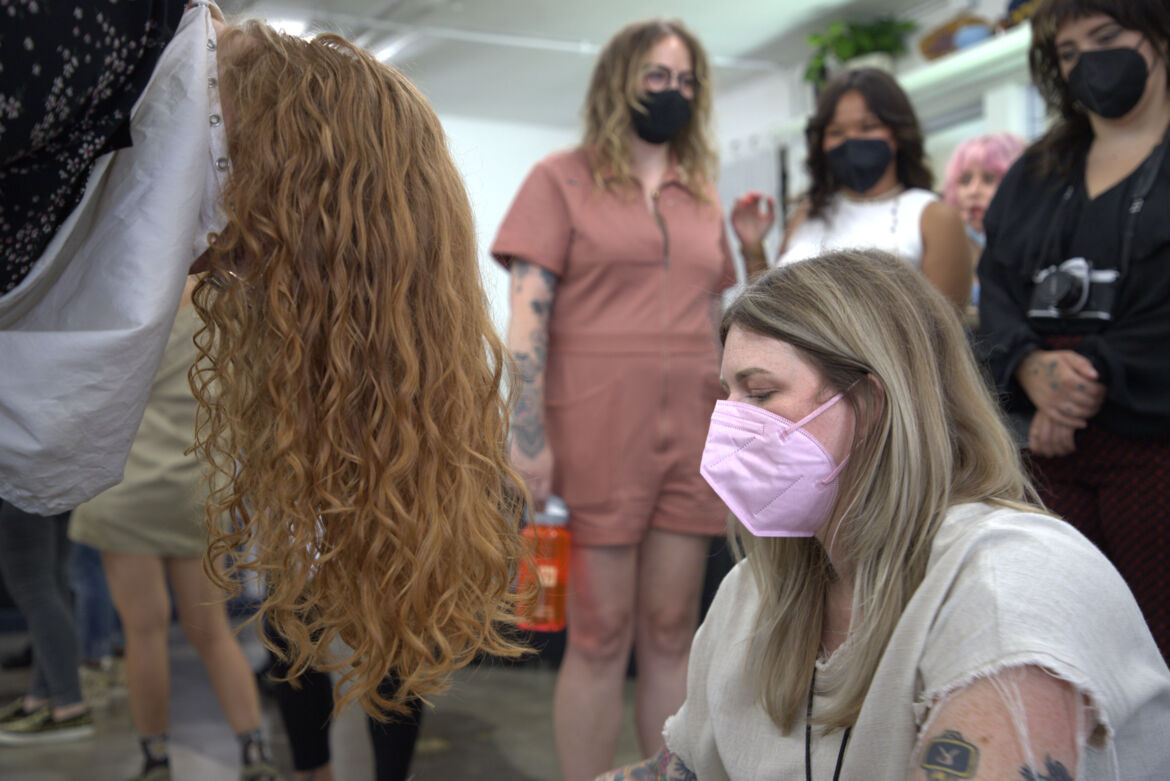 Using Scheduling Software to Educate
Now that Chrissy has established herself as a creative artist and a successful business owner, she is able to use Booksy to branch out in other areas. Not long after opening the doors to her salon, she started welcoming industry newcomers inside her space, so they could learn from her advanced techniques and earn continuing education credits in the process.
As a business owner, Chrissy loves using the scheduling software support that Booksy provides. The salon rostering software helps her manage her staffers. And the scheduling software for stylists makes juggling a busy calendar easier than ever. But Chrissy also takes advantage of her notoriety as a Booksy Ambassador to host educational sessions. Chrissy said that during an education session that she hosted over the summer, stylists flew from as far as Florida to soak in the hair artistry that Chrissy has mastered.
"Education is important to me because it gives me the chance to share my knowledge with other stylists. I let them know what they need to do to style hair when it's naturally curly. Even though every stylist doesn't necessarily need to be a curly hair specialist—I can help them serve a wider range of clients by learning more about servicing different types of hair. And that's something that can help a client in a big way," Chrissy said.