Sharing Black Hair Stories in Honor of Black History Month
Booksy Community
Businesses/Owners
Consumers
Events
Success Stories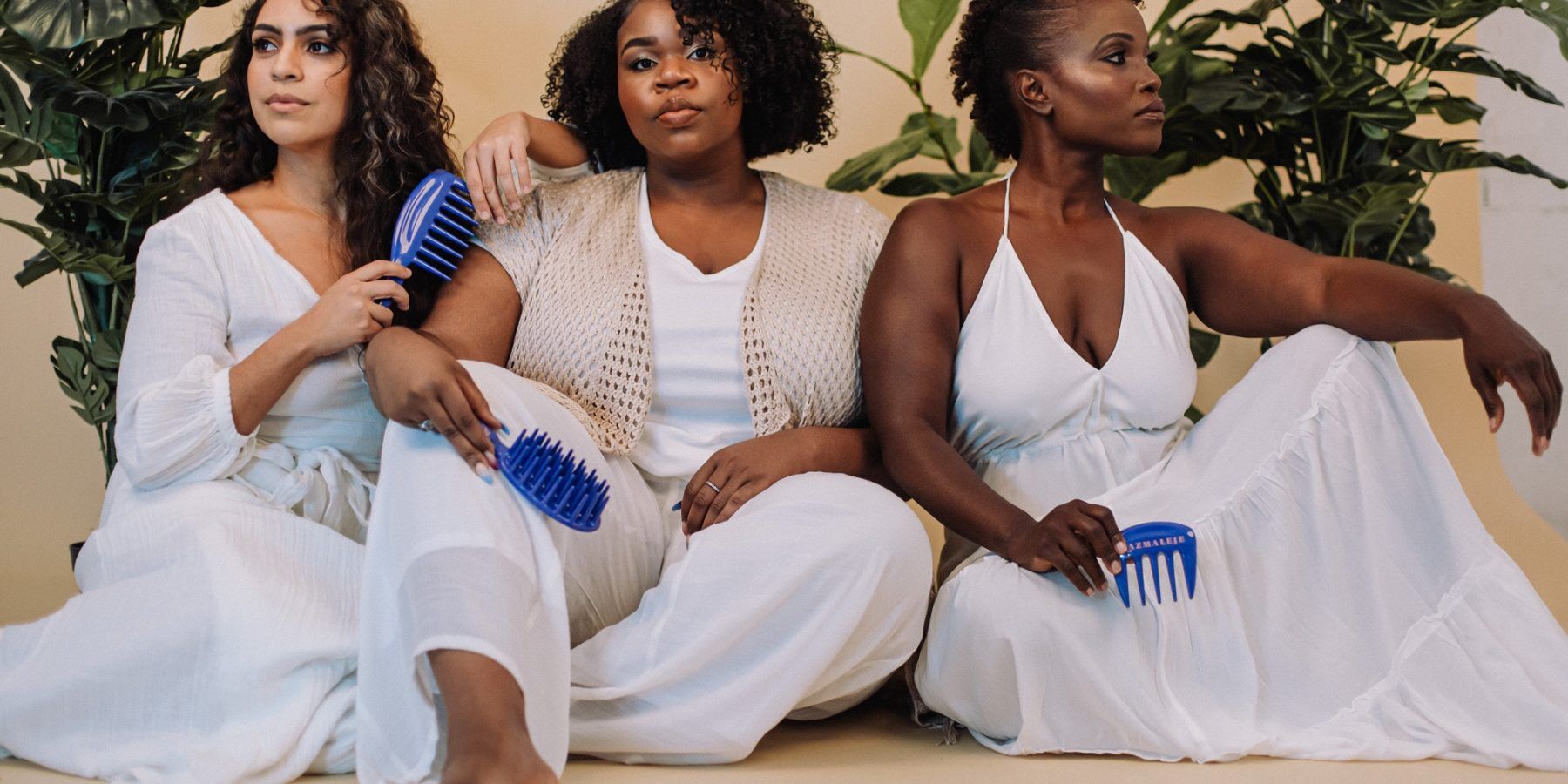 Sharing Black Hair Stories in Honor of Black History Month
In honor of Black History Month, Booksy has teamed up with Kim Kimble, WaySlay, and Kazmaleje in a one of a kind marketing campaign. Our shared goal is to help people better understand the history of Black hair while celebrating its rich culture.
Wayslay is an online supply store that currently delivers beauty products and styling tools to people living in Miami, Florida and Pittsburgh, Pennsylvania. Their plan is to expand to additional cities by the end of the year. Kazmaleje, which is pronounced cosmology, is another online store that specializes in creating and supplying hair tools made specifically to address the hair needs of African American customers.
Take a moment to read two hair stories submitted by WaySlay and Kazmaleje. And then share your own hair story using the hashtag #WhatsYourHairStory, which is designed to help beauty professionals to help celebrate Black hair during this critical time in history.
WaySlay Shares Their Hair Story
On behalf of the WaySlay team, we would like to thank everyone who shared their hairstory. And we understand that all of these stories are in honor of Black History Month. Our hairstory began when WaySlay Co-Founder Mike James identified a need within the beauty community.
His fiance was working on-site at an event that she planned. She needed a few beauty products but there weren't any beauty supply stores that sold Black hair products nearby. Mike recommended that she have them delivered to save time. But when she told him that a beauty supply delivery platform didn't exist, he began researching delivery services in disbelief.
He quickly found that his efforts were in vain. Inspired by that experience, Mike set out to better understand how he could help his fiance. He wanted her and other women of color to be able to enjoy the convenience of getting haircare products and cosmetics delivered.
Since then, WaySlay has been helping women get their beauty needs met while supporting a host of different Black-owned businesses. Learn more about our hairstory by visiting WaySlay.com or check us out via Instagram @WaySlay.
LaToya Stirrup, Co-Founder of Kazmaleje, Talks About Going Natural
When I went natural in 2008, it was like coming back home. But I saw someone who I hadn't seen, since I was a little girl. Like most Black women in America who grew up in the 1980's - 1990's, I had my first perm at a young age.
As much as I loved singing in the fan with my curls waving, I wanted to have permanently straight hair. I wanted to look like the women in my life. But in 2008, I decided to embark on this journey of re-learning, embracing, and understanding my curls.
Thankfully, we had trailblazers like Miko Branch of Miss Jessie's. And Lisa Price of Carol's Daughter crafted products made for curls by women with curls. Like their predecessors, Annie Malone and Madam C.J. Walker, they set out to carve out space for us to see ourselves and embrace our curls with pride.
It is in this same space that I worked with my sisters, LaTasha and LaTrice, to invent hair tools that are specifically designed to ease the detangling process for curly, coily hair. Through innovation and creative design, it is our goal to launch new hair tools and accessories.
For example, we designed our patent-pending KurlsPlus Detanglers to solve the unique needs of our community. But this level of innovation isn't just happening on the product side of the industry. Great strides are being made on the retail and service side as well.
More Black women are opening beauty supply stores and marketplaces than ever before. And these newfound businesses are creating shopping experiences that speak to the needs of Black and Brown women.
Take note of the genius happening on the product side. And acknowledge the ownership and technology that's transforming the way we buy products and book services. It's undeniable that the landscape is changing.
Now, there's more of a consumer-centric experience. It makes it easier for us all to find the right products and services for our unique beauty needs. I can't begin to express how exciting it is to be in business right now. I love having fabulous partners like Booksy, WaySlay, and Kim Kimble. The era of feeling "unseen" and "unheard" is over, and the world is taking notice.