The DISRUPTOUR Trifecta Gears Up to Change the Industry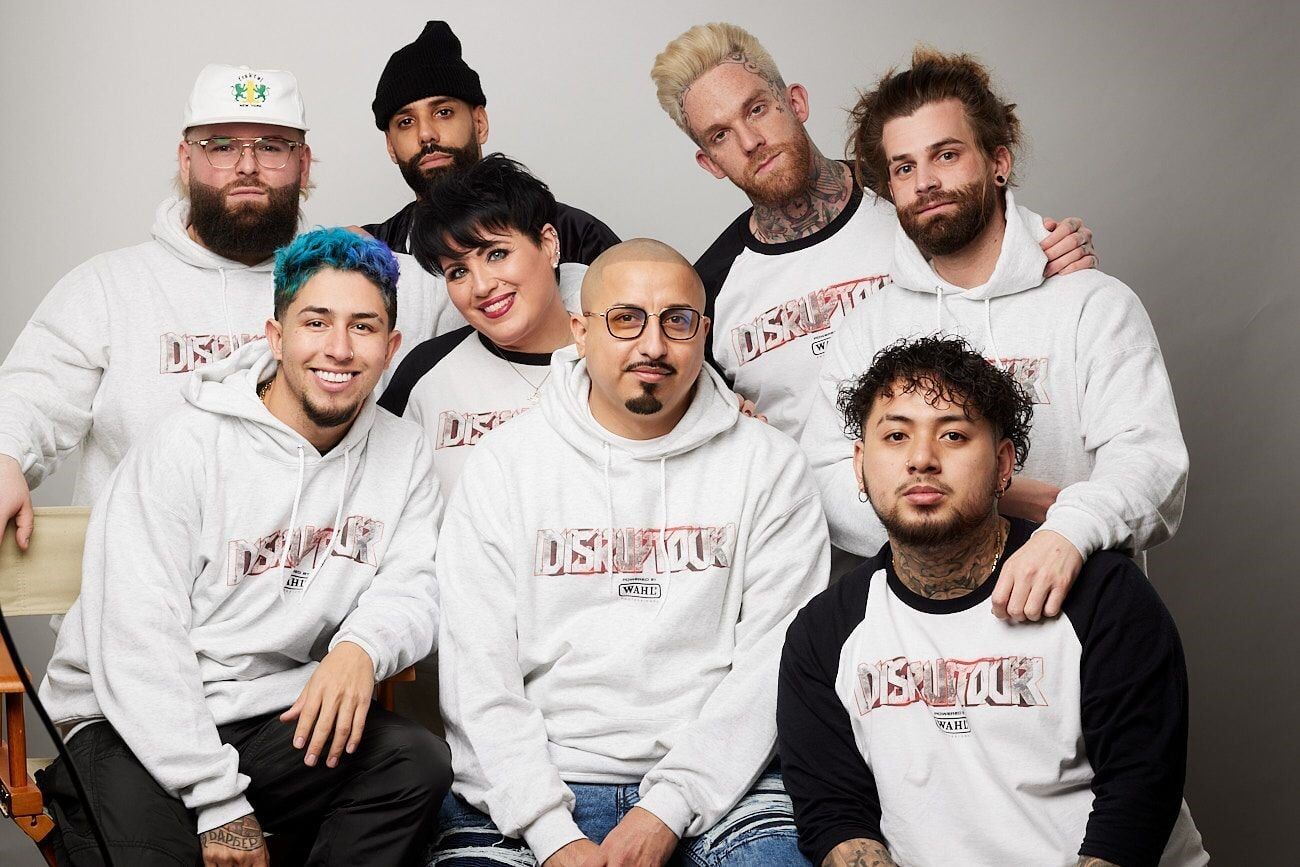 In an effort to share fresh, new skill sets and master level styling techniques, the DISRUPTOUR Trifecta officially hit the road this week with plans to visit half a dozen different major cities across the country.
The DISRUPTOUR Trifecta was originally created by Wahl and recently received a sponsorship from Booksy. This tour is part of a year long partnership created between the two companies to help industry professionals better run their businesses behind the chair and beyond.
For industry professionals, this means that a team of six artists have come together to provide educational resources. Ticket holders will get to learn more about hairdressing, clipper cutting, hair coloring, and creating finished looks.
The one and only Byrd Mena is hosting the DISRUPTOUR Trifecta. And his work as a platform artist, Wahl Global Creative Consultant, and Booksy Ambassador makes him the perfect choice. He's ready to hype-up participants, answer industry questions, and probe his peers for valuable insights.
Throughout his career, Byrd has worked tirelessly to promote camaraderie and help to unite the industry through SharpFade. For those who don't know, SharpFade is the business that Byrd used to market himself and his brand in an original way. In keeping with that same mindset, Byrd wants to make sure that the DISRUPTOUR Trifecta gives back to the industry by providing unmatched educational resources.
"When I came into Wahl, this was the first project that I was asked to work on. Our main goal was to make sure that we could give back to the community and deliver education to the people. We want everyone to learn and to learn correctly. And at the same time, we want to disrupt industry norms by creating an event unlike any other," Byrd said.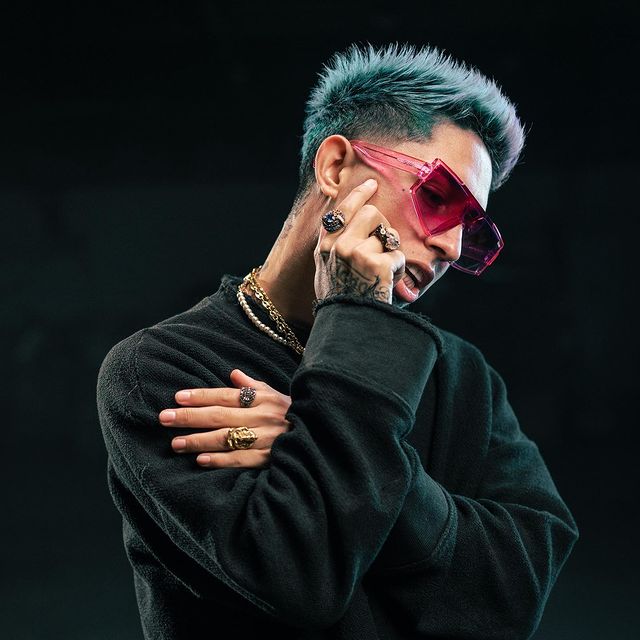 The DISRUPTOUR Trifecta Educators
Event though Byrd is responsible for organizing and promoting the event, along with hosting each show—he's hardly alone in this educational venture. Take a moment to learn a little bit more about the six DISRUPTOUR Trifecta educators. Each one of these experts will be offering valuable insights during the tour:
Nieves Almaraz, Wahl International Educator, President of How to Fade Hair, and Co-Creator of Wahl Pop-Up Academy
If you're in the grooming industry and haven't heard about Nieves Almaraz, then you're long overdue. This Chicago, Illinois based barber teaches the ins and outs of cutting hair at How to Fade Hair Academy. Inside the barber college that he created and currently runs, Nieves specializes in helping both seasoned barbers and industry newcomers. They learn to go above and beyond through his continuing classes and educational material.
Kevin Nguyen, Wahl International Educator, Co-Owner of Big Boys Barbershop, Platform Artist, and Multi Award-Winning Barber
Most people know Kevin as the Yakuza Barber. Regardless of the name people use, Kevin has built a rock solid reputation for creating award-winning cuts. He has showcased his work at major shows, barber battles, and conferences. For Kevin, working in the industry is no longer a job—it's a lifestyle. So, get ready to share in his dream and life's passion. Learn some of his classic styles, surgically precise designs, and unmatched creativity.
Zach Ramey, Wahl Global Educator, Founder of Fraktel NY, Booksy Ambassador, International Platform Artist
It's been over a decade since Zach started cutting hair professionally. And over the years this industry giant has made a number of power moves. He owns and operates his own barbershop called Fraktel NY. And he recently created a one of a kind apprenticeship program. Zach has an undeniable gift for helping newcomers win awards, gain recognition, and internalize valuable insights. Learn from the years of experience that he selflessly shares on stage and in his shop.
John Camorna, Wahl Ambassador International Educator, Co-Founder of Barber Theory, and Platform Artist
After visiting over 18 countries to pass on grooming secrets and guide industry newcomers as well as seasoned experts, John is without a doubt a force to be reckoned with. Inside the Denver, Colorado based barbershop that he co-owns, John has shown his clients that he is a true artist who makes absolutely sure that each cut showcases his creativity while expressing the unique personality of every client.
Trevor Moots, Paul Mitchell Educator, Co-Founder of Traditions, International Platform Educator
As a bonafide content creator and image expert who has mastered the art of cutting and styling hair, Trevor is an undeniable resource for any professional who wants their portfolio to truly stand out. Get ready to listen and learn from this skilled craftsman. Not long ago, Trevor fell in love with the industry. And he shares that passion each time he gets on stage to address his peers.
Details About the Educational Sessions
Check the DISRUPTOUR Trifecta website for specific locations and detailed information on ordering tickets. But keep in mind that this is the first major industry event that's totally educationally driven, since the onset of the pandemic, said Byrd. He added that it's important that we all continue, while taking steps to keep people safe.
According to Byrd, there are a number of safety precautions in place, due to COVID-19. Some of those precautions include temperature checks, and designated areas where participants stand while remaining six feet apart from one another. Additionally, seats are much more limited, due to COVID-19 limitations on how many people can gather in one area. So, book a ticket online today to reserve a spot. The tour will be visiting the following cities on these dates:
Austin, Texas (April 25 - 26)
Boston, Massachsusts (May 16 - 17)
Nashville, Tennessee (June 13 - 14)
Bozeman, Montana (August 1 - 2)
Atlanta, Georgia (October 10 - 11)
Miami, Florida (November 7 - 8)
DISRUPTOUR Trifecta educators will cover these topics:
Fading: With regards to fading, educators will share specific details and answer questions about why they use certain steps to create a certain blend. Educators will also discuss which tools work best for each hair type.
Detailing: The information about detailing will consist of how to create a precise lining on all hair types. Additionally, participants will also learn which detailing tools are best and how they should be adjusted.
Hair styling: Here's a chance to learn a host of the latest styling and trends, while also learning about the classics, which these educators are ready and willing to teach. Find out what products work best for the styles you want to achieve and how to use them.
Sectioning and Shear Techniques: To help professionals master precise styling, the educators will review sectioning and shear techniques. Learn their secrets and keep them for the rest of your career.
Hair Designs: Crafting hair designs is nothing less than an artform. Find out the steps these educators take to design a look that best suits your clients. Get ready for an in depth, step by step process that you can't find anywhere else.
Creating Image Content: More than ever before, it's important to create image content to showcase your work. Make sure you learn industry tips to help make sure your portfolio captures the perfect shots.
Social Media Marketing: Ready to take your business to the next level? Well, here's some valuable information for barbers and stylists who are ready to truly use social media marketing. Gain exposure like never before and disrupt the worlds of barbering and styling at the same time.