The Hair of Homecoming: An Exclusive Interview with Beyoncé's Hairstylist Kim Kimble
Beauty
Booksy Community
Business Categories
Businesses/Owners
Communities
Success Stories
As Beyoncé's hairstylist, Kim Kimble is one of the most influential figures in professional beauty. Having worked with Queen Bey since 2000, she's the creative force behind countless iconic hairstyles. The looks Kimble created for Beyoncé's new Netflix documentary Homecoming are instant classics, adding to an already matchless body of work.
In addition to being Beyoncé's hairstylist, Kim has worked on 36 feature films with some of the biggest names in Hollywood. Oprah Winfrey, Halle Berry, and Mary J. Blige are just a few of the A-listers she's helped to shine. We spoke with Booksy Brand Ambassador Kim Kimble for this exclusive interview. Learn about the hair in Homecoming, what Beyoncé is like as a client, and what it takes to succeed as a celebrity hairstylist.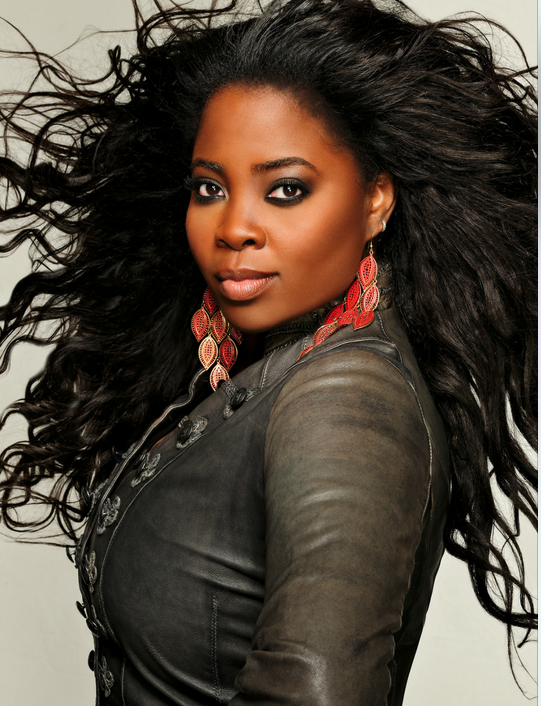 Tell me about your work on Homecoming. You're Beyoncé's hairstylist, but what were your responsibilities for the rest of the performers?
I worked with the artist, but I also lead the team. I was responsible for the hair for everyone on stage including the band and dancers. It's a big production; there were something like 90 people on stage.
How many people does it take to get all that hair done?
For the Coachella performance featured in Homecoming, I believe we had 22 people doing hair.
Organizing 22 stylists to work on 90 clients sounds like a huge challenge. How do you manage running such a complicated process?
It takes a lot of planning. First I put a team together, then we figure out how much time is needed in advance to do everything, and then I break the jobs down into smaller teams. One team will work with the wigs to get them braided, another will apply the wigs, and so on.
How is doing hair for concerts different than doing it for videos or photo shoots?
It's really not that different from how you do a concert. You hire your key people and put together a schedule that details exactly what needs to happen. The main difference is that concerts require a little more planning because everything has to be done exactly according to schedule. There are going to be wardrobe changes, hair changes, and sometimes hat changes that we have to plan for. The bottom line is that absolutely everything has to be on time. There's no playing around with that.
How do you go about choosing Beyoncé's hairstyles? Is it a collaborative process?
It's very collaborative. Sometimes I come in suggesting things, and sometimes she comes with her own suggestions. Then we put together a few boards with different looks we've discussed and pick the right one for the project. Sometimes we pick a couple of different looks so we can have options just in case anything changes. Once the looks are approved, we start the planning process.
Can you talk about how Beyoncé's hair for Coachella was styled in contrast to the other people on stage?
We collaborate on what she wants to wear first, then we collaborate on what the dancers will wear. For Beyoncé, we went with that long, textured, wavy look that's already become iconic. Since that show had a marching band theme, I wanted to make the other performer's hair look like the girls in marching bands do. Like majorette's hair.
Entertainers used to hype up their projects well before they were released. With both Homecoming and Lemonade, Beyoncé surprised everyone by dropping them with almost no advance notice. How much notice do you get for these surprise releases?
I can't say too much about that, because she keeps it pretty close to the vest. Let me put it this way—I know what I need to know to have enough time to prepare. The key to making everything work is planning. We never just walk in and wing it.
What are some of your favorite hairstyles you've created with Beyoncé?
There are so many of them. I love the "Crazy in Love" look we did with the long, wavy hair. That was a first for her, but now everybody wears it (and they've been wearing it ever since the video came out).
The Lemonade look with the braids is another one. I also did the Sasha Fierce look when she had the little pompadour with the little bump to it at the top. It's hard to pick a favorite, but I'd probably choose the Coachella look right now. I'm really proud of it. I love that it's long and I love the texture of it.
After creating so many iconic looks, do you ever feel pressure to compete with your own existing body of work?
Always! I like that, though. People always are waiting to see what's next from her. That's part of whats so exciting about being Beyoncé's hairstylist. Keeping abreast of what's going on now and creating what's happening next is what motivates me.
What is Beyoncé like as a client?
She's the ultimate professional. She comes to work ready to work and she knows what she wants, which makes it easier for me to do my job. I love the fact that she's all about planning. There's no last-minute, flying by the seat of your pants kind of thing. She also lets me be creative and try different things, which makes me feel lucky.
What could regular clients learn from Beyoncé?
To take their time to consult, talk about what you want to do, and know what you want. It's all about communication and vision.
What styling techniques do people need to master if they want to work on the level you're working at?
Working with wigs is probably the most important thing to master because they're the most popular thing that's happening right now.
What are the non-hair skills you need to master to work in that environment?
Being good with time management and knowing how to manage a budget is essential. Just as importantly, you need to be both resourceful and respectful.
There's been a lot of talk recently about the lack of beauty professionals in the entertainment industry who understand African-American hair and skin. Some major African-American entertainers are even doing their own hair and makeup before arriving on set. How do you think this issue should be addressed?
It comes down to opportunity and education. There needs to be more opportunity and more education for African-American stylists. There also has to be more education for people who aren't African-American to learn how to work on African-American hair.
What's your next big project?
Part of my job is to be protective of the privacy of my celebrity clients, so I can't talk about my next big projects until they're out. But I'm always working on something. I also have my new line of hair care products coming out on HSN.
After 19 years together, what do you love most about working with Beyoncé?
That she puts her heart and soul into every project. She's extremely professional, driven, and inspiring to me as an entrepreneur and a businesswoman. It's wonderful to work with someone who loves what they do as much as she does.