Tips for Raising Haircut Prices Without Hurting Business
Few subjects are as taboo in the beauty and wellness industry as the topic of raising haircut prices. But for Booksy Ambassador Ivan Zoot—this very subject has been the key focus of his career as an industry educator, motivational speaker, and widely read author.
If you haven't heard of Ivan or his professional legacy, then it's time to read closely. He is the founder of the $100,000 Hair Cuttery Academy, a company dedicated to making absolutely sure that industry experts have the knowledge and skill sets to run their businesses. And the bulk of his career has been focused on the topic of raising haircut prices.
According to Ivan, haircuts in America today are cheaper than they've ever been at any time in the history of the United States, once you factor in inflation and the cost of living. He also said the cost of cars, food, gas, college tuition, and housing have all accelerated at a rate significantly higher than the price of haircuts.
For these reasons and so many more, Ivan believes that industry experts across the country need to take the time to learn more about raising haircut prices. Instead of continuing with the tired narrative of charging the same amount year after year, barbers and stylists need to take a look at their businesses and learn how to raise their prices.
To help implement that change, Ivan offered valuable information in regards to the importance of raising haircut prices. Ivan also gave careful tips on how industry professionals should proceed with making changes to their prices. Continue reading to learn from this bonafide expert in the field of making sure that barbers and stylists run successful, six figure businesses.
The Facts About Raising Haircut Prices
It's impossible to deny the artistry in cutting and styling hair. There's creativity and self-expression in every cut, style, or grooming treatment. But the business side of the industry is just as important. And that's especially true when it comes to raising haircut prices.
"Industry professionals view themselves as artists, not sales people or business people. And artists have a very difficult time putting value on their art. I think that mindset starts people out from a really challenging position, because we don't learn most of this stuff in most beauty schools—they simply don't teach enough when it comes to pricing," he said.
Ivan continued by stating that many industry professionals speak highly about themselves when it comes to their busy schedules. It's almost a badge of honor to be booked as far out as possible. But Ivan said this is the first mindset that needs to change.
"Busy haircutters love to brag about how far out they are booked. And of course, when I hear that I shake my head, because these are individuals who, as I like to put it, are leaving money on the table. If you're too busy, you're too cheap. You are failing to accept, acknowledge, and leverage a valuable economic principle: the law of supply and demand," Ivan said.
Applying Fundamental Economics
Simply put, part of the law of supply and demand states that if less of a product or service than the public wants is being produced, the law of supply and demand states that more money can be charged for that product or service.
Ivan applies this widely accepted economic theory to the world of grooming and styling hair. And he shares his research with the students who enroll in his courses and the combined total of 40,000 Instagram followers and YouTube subscribers, who regularly seek his advice.
The law of supply and demand states that if you are fully booked and busy and you raise your prices by 10%, then 10% of your customers will leave you. But at that point, you will be earning the same amount of money with more padding in your schedule and with additional room in your book for opportunities from your top 90% customers, said Ivan.
"The people who don't object to your pricing and the people who are happy to pay you what you're asking are birds of a feather who will flock together. And those top 90% customers have what we call top 90% friends, which means they will refer their friends and family, and your business will continue to grow," said Ivan.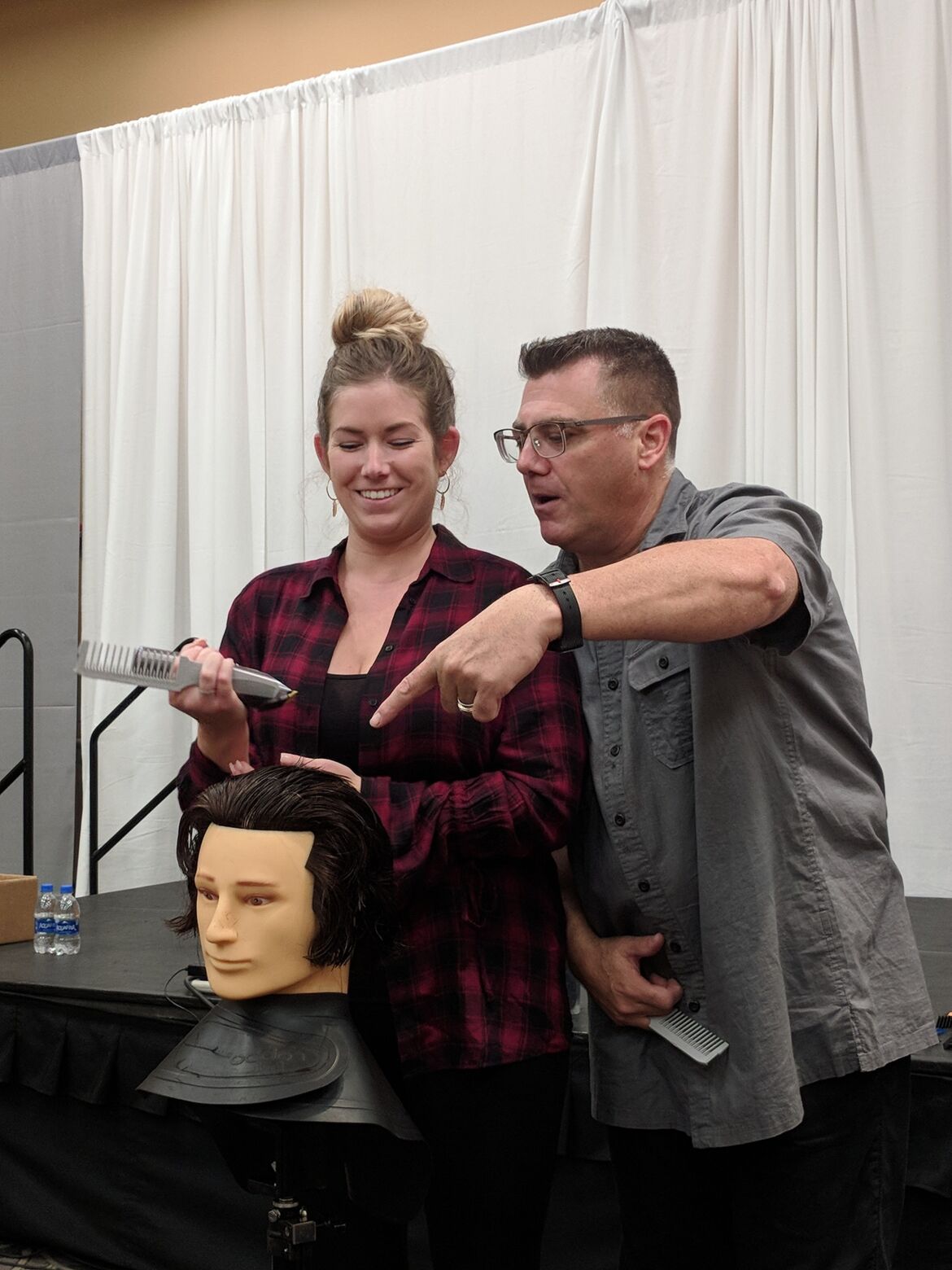 Setting a Date for Raising Haircut Prices
One of the most important tips that Ivan offers, when it comes to raising haircut prices, involves choosing the best date to implement the price increase. In fact, about 12 years ago Ivan created a holiday to commemorate the date that he believes is the best for raising haircut prices.
Raise Your Haircut Prices Day in the USA is July 1st. To prepare for that holiday, Ivan spends weeks engaging both industry newcomers and experienced professionals. The reason he believes that July 1st is the best day for raising haircut prices involves a number of factors.
In short, Ivan believes it's best to avoid raising haircut prices just before or during the holidays. And that means anytime between October 1st to January 1st is a poor time for raising haircut prices. It gives clients the impression that you're "gouging" them or taking advantage of their loyalty, when they want to look their best but money is tight, he said.
That said, April is another poor time period for raising prices. And that's because April 15th is traditionally the last day to file taxes in America. Naturally, during that time, clients are focused on their money. So, it's also a bad time period to ask them to spend more on a haircut.
However, July 1st is the peak of the summer. People are busy, active, and most importantly they're spending more time outdoors. Many clients choose this time for vacations. And that makes July 1st the ideal day to raise prices.
Too much time after July 1st runs into the back to school season. Raising prices is tough during that time. Customers are planning to spend money on all kinds of academic related necessities. And that could include anything from back to school clothes, books, or college dormitory items.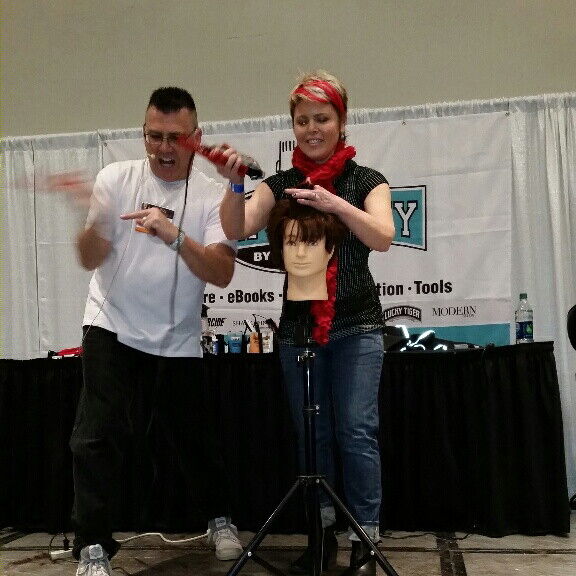 More Tips for Raising Prices
Even though Ivan has set aside a specific date that he recommends for raising haircut prices, he still firmly believes the holiday is more about spreading awareness within the industry.
"The real purpose of Raise Your Haircut Prices Day in the USA is about fostering a conversation. It's about having discussions to make people aware of the principles and the concepts behind raising their prices. And it helps to get people educated on how to raise prices. And that's because raising prices any day of the year is still better than failing to do so," said Ivan.
With that in mind, Ivan offered these additional takeaways for raising haircut prices:
Know you are worth it: Simply put, remember that your services are worthy of a price increase. Once you believe in yourself, your customers will follow that same mindset. They will become willing to pay more for your time and energy.
Deliver value: Always try to offer experiences, instead of only providing a haircut. Experiences are worth more. And that's why it's important to ask yourself an important question. Find out how you can deliver a better client experience, since higher valued experiences command more money.
Raise prices by 10%: If your chair traffic is healthy, defined as 80% occupied with 80% repeat requests, you can sustain a 10% price increase with no fear of loss of revenue. Even if 10% of your clients quit, you are generating the same revenue with air in your book for new referrals.
Tell, don't ask: This is not a request. This is a business decision. Be careful of the language you use and the confidence you project. When addressing the discussion of the new price, those factors set the tone for the way the increase is perceived.
Increase the price for everyone: Avoid holding onto the old price for loyal customers. Make sure to raise the prices for everyone together. Trying to keep track of who pays what amount and why will cause more headaches.
Keep raising prices: Enjoy the price increase but start planning for the next increase. Employees in just about every other industry expect an annual job increase. But that culture doesn't exist in the beauty industry. And that needs to change.
Change client expectations: Once you raise your prices one or two years in a row, by the third year, clients will expect a price increase. This is about client training. It's about programming. This is about customers anticipating and expecting the behavior. And two years is all it takes to get clients to say, 'what's your new price?'
Ivan Zoot welcomes professional consultations, and he may be reached via email at ivanzoot@yahoo.com.