Top Female Entrepreneurs on Booksy
All
Beauty
Booksy Community
Business Categories
Businesses/Owners
Communities
In honor of Women's History Month, we decided to recognize ten of the top female entrepreneurs on Booksy. These inspiring women have built their businesses from the ground up, offering high-quality services to loyal customers in their community. Many of them employ their own staff and pass down their expertise to generations of future entrepreneurs. Others have built connections with other beauty and wellness professionals through Booksy and on social media. Overall, these women share a fierce commitment to their businesses, providing top-notch work to their clients and building meaningful connections with everyone who visits their shop.
Beauty Unleashed Hair and Skin Bar
6735 Westminster Blvd., #102, Westminster, 92683 Beauty Unleashed Hair and Skin Bar offers waxing, hair coloring, extensions, natural hair maintenance, loc maintenance, chemical services, braids and twists, hair treatments, and hair braiding for men at their Westminster, California, location. Clients praise the staff for their speed, attention to detail, great conversations, excellent service, and talent with natural hair. One wrote, "Top-of-the-line professional. She creates a relaxing atmosphere and is exceptionally talented in hair care." Another client praised the experience they had with the professional they worked with, writing, "Excellent beautician! Very knowledgeable, gentle, and she has a great personality! She did a great job silk pressing my hair too! I'll be coming back soon!" Another simply wrote, "She has blessed hands for hair."
Crishairr
475 Eastern Avenue, Malden, 02148 Cris Hair is a salon in Malden, Massachusetts, that's owned and operated by Brazilian hair stylist Cristina. Cris Hair offers cut and coloring services, hair treatments, and extensions. The salon has an impressive five-star rating out of 129 reviews, with clients praising Cristina's professionalism, knowledgeability, and consistent good work. One customer who's been visiting Cris for three years wrote, "she always surprises me every time I go to the salon. Excellent professional." Another client wrote, "She really knows what she is doing! I showed her the picture with how I would like to have my hair done and it came out even better than the picture." Other customer reviews have praised the way she's able to deliver exactly the results customers asked for, and that hair feels soft and nourished after her treatments.
FANCY Wax•Skin•Nails
5011 Old Howell Branch Rd, Winter Park, 32792 FANCY Wax Skin Nails is a "micro spa" that offers full-body waxing, nail care services, eyebrow maintenance, lash services, and body treatments to its clients in Winter Park, Florida. Owned and operated by Ali Martinez, FANCY is known for its beautiful, clean workspace and high-quality work. One client wrote that Ali "always makes me feel comfortable and has me laughing throughout the appointment." Another praised her personality and work, writing, "Ali is a God send! ... She is such an amazing, warm, and loving person. I can't imagine going anywhere else!" Another customer praised the quality of the work, writing, she "Gave me exactly what I wanted, and even more, for an amazing price. The tools and products she uses sets her so far ahead of anyone I have ever been to. She's also great with scheduling and great to talk to!"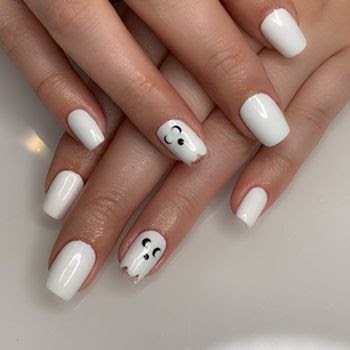 Lashing Out SA
10540 Culebra Rd., 102, San Antonio, 78251 Lashing Out is owned and operated by Jennifer, a professional esthetician who specializes in individual eyelash extension services. She also provides beauty services, including facials, waxing, chemical peels, mini face lifts, and microdermabrasion to her clients in San Antonio, Texas. One client raved about their experience at Lashing Out, writing, "Her work is unmatched in the industry. I am not going to lie I've tried out other lash techs before, and no one comes close to the work Jennifer does. I always refer her services because she is that good!" Another wrote, "She always takes her time and always makes sure her customers are educated about how to take care of their lashes. She's seriously the best!"
MR Nail's by Maria
4300 S. Semoran Blvd, Suite 107 (Ask for Maria), Orlando, 32822 MR Nail's by Maria is a nail studio in Orlando, Florida, that offers a variety of nail services, including manicures, pedicures, and shellac treatments. Maria, the nail technician, creates a wide variety of patterns and designs for her clients, including holiday-themed designs and customized nail services for special occasions. Clients praise her speed, reasonable prices, the comfortable atmosphere of the salon, and her exceptional work. One appreciated her "amazing attention to detail," while another client wrote, "[I] showed her what I wanted, and she outdid herself—better than the picture! Love them!" Another wrote, "She never fails me. I give her the color I have in mind and some ideas of what I want and she always gives me more than what I expect."
Savanna
2701 Black Rd, Main entrance to gym, Joliet, Il, 60435 Savanna owns and operates Studio Flex, a salon and beauty destination inside a Chicago-area sports and fitness club. Studio Flex offers men's and women's haircuts, coloring, microblading, facials, nails, waxing, and lash services. Savanna has been a licensed cosmetologist for five years, and she employs a staff of seven professionals at her salon. Clients praise the friendly atmosphere of Studio Flex, as well as the top-notch work and professionalism of the staff. One customer wrote, "There is nobody I trust more to try something new with than with Savanna. She has never disappointed nor has she ever completed a haircut that I did not like. She is definitely at the top of her game and is an incredible person above all that." Another raved, "Every time I closed my eyes for just a few seconds, I almost fell asleep! She takes really good care of you! The outcome of the haircut was amazing!"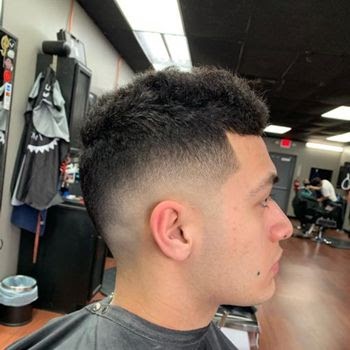 Studio C By Carolyn Romero
788 North State Road 434 #102, Altamonte Springs, 32714 Studio C is a beauty salon owned and operated by Carolyn Romero. The salon offers cutting-edge makeup, hair color, and balayage services to clients in Altamonte Springs, Florida. They also offer kid's hairstyling and hair care treatments for damaged hair. They're especially famous for bright, eye-catching coloring jobs in rainbow hues. Clients praise the beautiful environment of the salon, the amazing service from the staff, and the attention stylists pay to the health and wellbeing of each client's hair, especially when they're coloring it. One customer wrote that she was "always welcomed into a warm environment from a very talented group of ladies. They do anything from eyebrow tinting to making you the bombshell blonde you always wanted. Check them out because they are much more than that!" Another customer added, "My grandma is crazy picky and had never been happy with her hair until she started seeing Nikki!"
Valencia's World of Beauty
1740 W. Edmaire St., Chicago, 60643 Valencia's World of Beauty offers makeup application, brow waxing and tinting, individual lash application, and body waxing to its clients in Chicago. The company was founded by Dominique Valencia Spillman, who began her journey as a freelance makeup artist in March of 2013. While she developed many of her makeup skills through trial and error, Dominique decided to extend her knowledge into skincare because she believes that healthy skin is the foundation to flawless makeup. After graduating from Paul Mitchell in Tinley Park, she received her license as an esthetician. Valencia also offers makeup lessons to clients looking to expand their at-home makeup skills. One client wrote, "If I could give 100 stars, I would. My experience was amazing." Another raved, 'Such a wonderful experience in a relaxing, professional, and friendly enjoyment. My eyebrows and eyelash extensions were beautiful and complemented my face and natural features."
VitalitySpa.Club
1905 W. Belmont Ave, Chicago, 60657 Vitality Spa Club is a Chicago-based beauty and wellness destination that offers eyelash extensions, facials, chemical peels, and deep pore treatments. It was founded by Galina, known to many as "Gala," an esthetician who specializes in anti-aging skin care treatments and noninvasive and lymphatic drainage treatments. Gala was so inspired by the results of these noninvasive treatments that she became a licensed esthetician in order to learn more about them. She's now the business manager of Vitality Spa Club, where she brings with her an impressive body of knowledge as a master esthetician. She holds certifications in PCA chemical peels and laser treatments, and she's also trained in lash extensions, makeup application, and body therapy treatments. Customers praise the rejuvenating, relaxing, and friendly environment of the spa, as well as the positive results of their treatments. One client raved, "This experience has been so in depth, detailed, customized, and delightful, unlike any other facial treatment I've received before." Another wrote, "Galina was very helpful and knowledgeable and talked with me about all my problems I was having with my skin and reassured me of a plan to improve my skin quality."