Tutorial: Naja Nail Guru Shows How to Put the "Man" Into a Manicure
All
Business Categories
Businesses/Owners
Nails
Tutorials
Tutorial: Naja Nail Guru Shows How to Put the "Man" Into a Manicure
For most average guys, professional nail care isn't part of our self-care routine. But that raises the question: who wants to settle for being average? The most common reason men avoid manicures is that they see them as being, well, un-manly. Celebrity nail artist and Booksy Ambassador Naja Ricketts (aka Naja Nail Guru) has a different opinion. "Just so you know, I've done nails for Kobe Bryant, and LL Cool J and Kanye West," she says. "They're all people I'd put in the man category."

https://www.youtube.com/watch?v=uA7yfuJ74N0&feature=youtu.be [description]As one of the world's leading experts on nails (and perhaps also on men), Naja knows from manicures. We caught up with Naja at the NAILPRO Sacramento show and asked her to show us how to put the "Man" into a manicure. Learn how to give a quickie manicure, which male celebrity has the nicest hands, and how to take a man's nails from a 3 to a 10.[/description]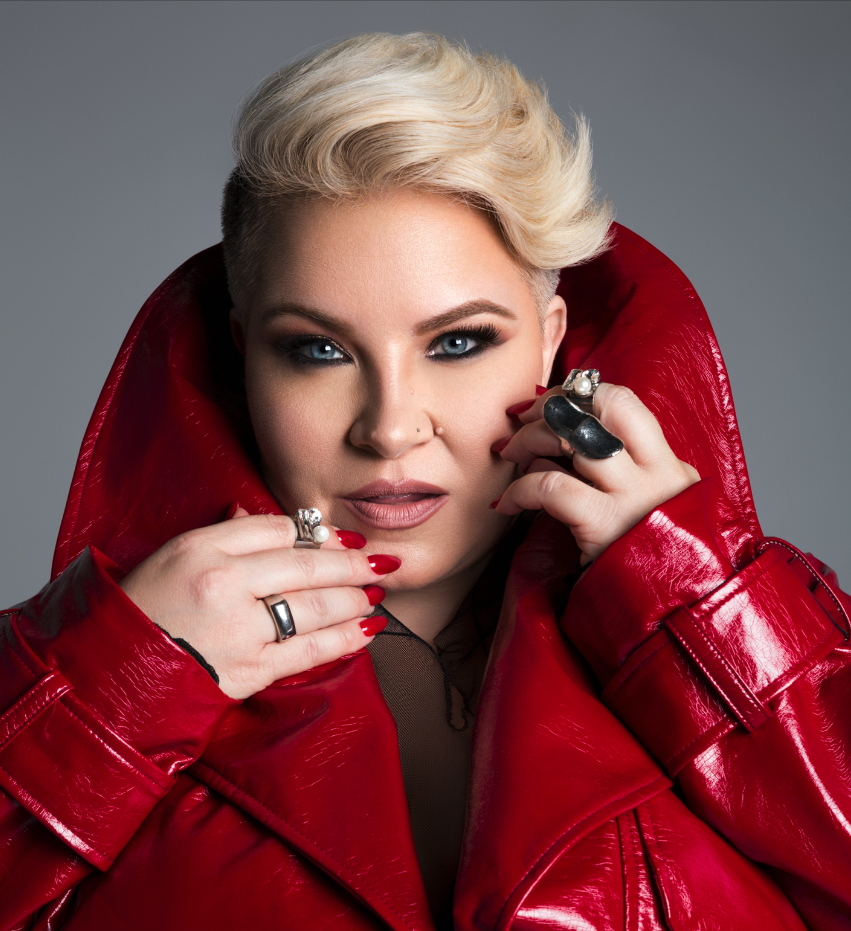 Putting the "Man" Into Manicure
NAJA NAIL GURU:
Right now I am bringing this man back to the 21st century. I'm grooming him up. Right now I'm just clipping the nails, and most men are really fun to do, so I'm just clipping around the actual shape of the nail. Sometimes people's nails grow flat and square, sometimes they grow round, and sometimes people want you to manipulate it to how they want it. His nails have a nice already round edge so I'm just cutting around that and following his actual natural growth. Men tend to like their nails really short because men's nails grow so long. So they don't want to come back every week. So I try to cut quite short or just leaving a little bit of white—it's almost like a crescent moon of white. 

BOOKSY (TO SIMON): Sir, have you ever had a manicure before? SIMON: I have never had a manicure before. BOOKSY: Have you ever had a request from a woman in your life to have a manicure before? SIMON: That's a good question. I'm not so sure if I was listening if I did get that request. 
NAJA NAIL GURU: For lots of men, I've been their first person to give them a manicure. And then they really enjoy it because my manicures are nice they come with a great massage and they don't hurt. Lots of people have said that they've left a nail salon bleeding or hurting and that's not what's supposed to happen...Now I'm filing the nails. A lot of times men don't like this feeling because they're not used to it…. BOOKSY: How much of your clientele over the years have been men?  NAJA NAIL GURU: Well, for the first two years of my career iI only had men as clients. And then recently, I worked at a barber shop so all my clients are men. When people say 'that's women stuff, I don't do manicures,' just so you know i've done Kobe Bryant's nails and LL Cool J and Kanye West, they're all people that I'd put in the man category. So I'd say at least 40% over the years if you combine them. 

BOOKSY: Which male celebrity has the nicest hands?  NAJA NAIL GURU: I would have to go with LL Cool J. You know, everything over in that department is nice—everything in the whole LL department is nice. But I gave him a massage and that was really fun to hear him "oohing" and "aahing" over my massage. Just so you know. 
BOOKSY: How would you compare Simon's hands to LL Cool J's?  NAJA NAIL GURU: I have to be honest—Simon's nails are really not that bad. That's why I said I could get these to a 10. Certain people it's not going to look great. His nails, when i'm done, will be picture perfect  So now what I'm doing is I'm removing the dead skin from the nail plate. They call it removing cuticles but you're not actually removing the cuticles, because cuticles are the live skin that's on the nail. What I'm doing is removing the dead skin. So it's actually exfoliating the nail plate and removing all of that. You're just cutting out around it and making it look great.  https://www.youtube.com/watch?v=fxkS7x7GD7M [description]Naja shares knowledge with nail techs nationwide at her Booksy Nail Sessions[/description] BOOKSY: What can  men do at home to take care of their nails  and have better nail grooming habits? NAJA NAIL GURU: Keeping them hydrated. You can use any kind of cuticle oil lotion, or if you have a beard oil or something like that works, too…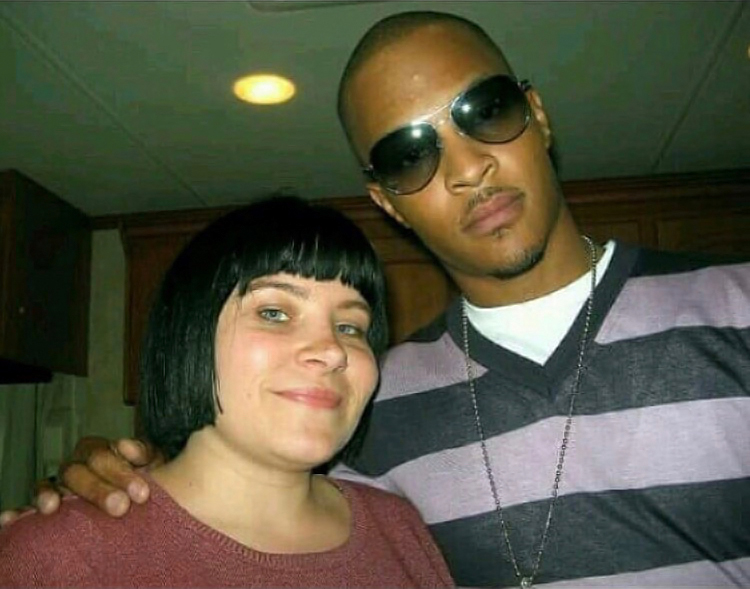 NAJA NAIL GURU: Now Simon—do you like your nails to be shiny or just keep them natural?  SIMON: I know what the correct answer to that is.  NAJA NAIL GURU: He looks pretty dapper, so what we're going to do is called a light buff shine. I'm going to shine your nails just so they have a natural, healthy shine rather than being "shiny." BOOKSY:  Simon how would you describe the experience so far? SIMON: It's very relaxing. It's a fun experience because I don't do this NAJA NAIL GURU: Those are good words to hear—that it's relaxing. You don't want to hear someone say that it's painful or that they're getting poked. It's kind of easy to get male clientele if you know how to market and get them in the door. Because once a man comes and he finally guess a manicure or a pedicure, then they usually come more than their wife does.

Now what I'm going to do to finish is apply a little bit of cuticle oil. I'm massaging it in and getting all of the oil onto the side of the fingers on the cuticle.  BOOKSY: Some men might not be aware of this, but your nails are somewhat like your shoes  or your watch: having really well-manicured nails says you mean business, right? NAJA NAIL GURU: Let me let all the men out there know: women look at hands and feet. Men—what is it that you want to do with your little Gremlin hands? You want to touch on women, right? So why wouldn't you have these things softened and ready to touch? That's why I say manicures are important. People are looking. Especially in business. I don't know how it became something that people think is only a girly thing.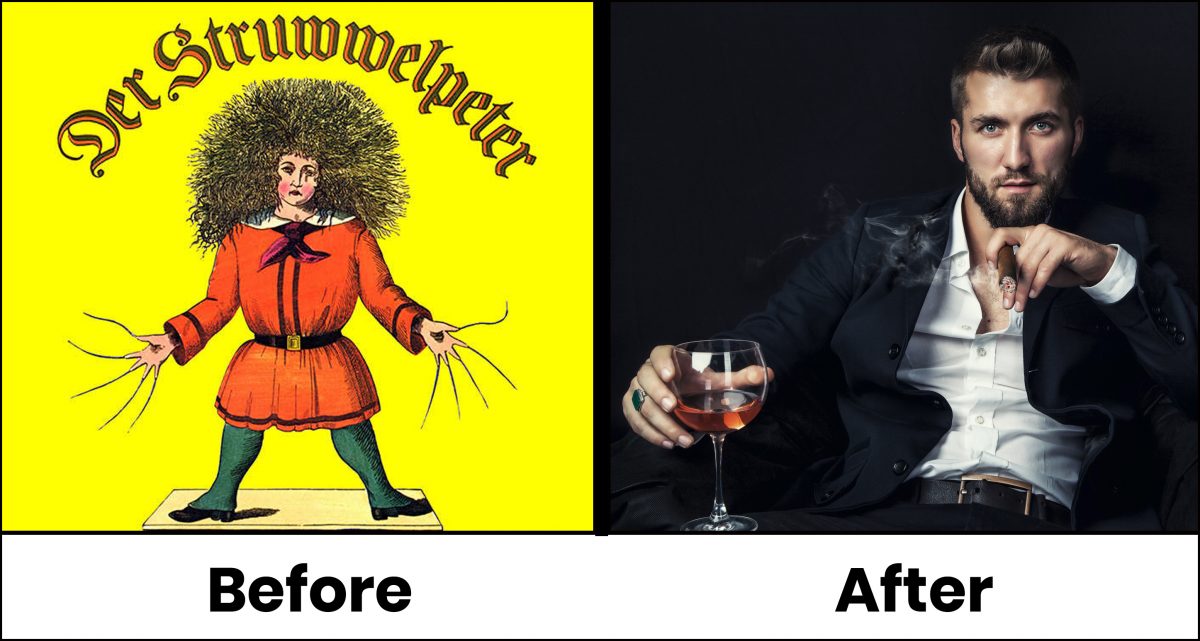 *** Thanks to the amazing Naja Nail Guru for sharing her skills will us at NAILPRO Sacramento. You can follow her here on Instagram.