Use Booksy to Reduce No-shows and Cancellations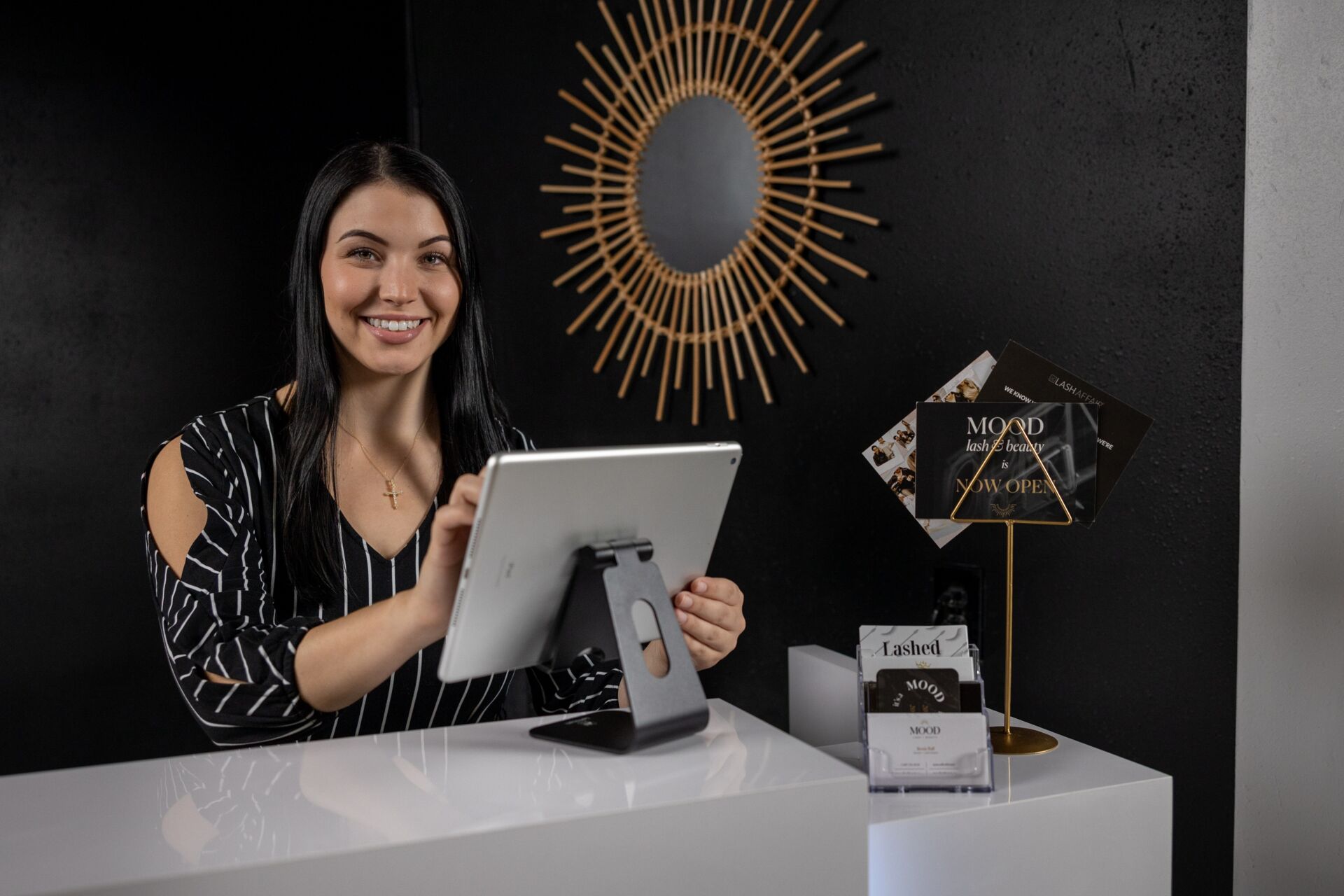 Finding ways to eliminate no-shows and reduce cancellations can be one of the biggest headaches that beauty and wellness professionals consistently experience. But there's a solution to this problem—activating the Booksy No-Show Protection features.
No-shows and cancellations cost valuable time and money. Using the Booksy software, service providers can charge clients a percentage of a service upfront or apply a cancellation fee in case of a no-show or last-minute cancellation. This seemingly small step can help to eliminate cancellations and reduce no-shows in just a few simple clicks.
For any Booksy provider, this feature helps industry experts eliminate no-shows and cancellations in minutes. Our research shows that clients are much more likely to commit to an appointment after paying an upfront cost or knowing that last minute cancellations will result in a fee, regardless of the cost of that fee.
Spend some time learning about the benefits to setting up Prepayments and Cancellation Fees using Booksy. Consider using these tools in combination with other features like Boost or Booksy Card Reader. And most importantly, continue reading to find out how Prepayments and Cancellation Fees have been able to help thousands of business owners stay on track by reducing no-shows and minimizing cancellations.
Protection Against No-Shows
Clients try hard to keep their appointments, but every beauty and wellness professional knows that if there's any issue, customers are likely to cancel unless they've made a financial commitment.
Simply put, if you don't require a prepayment upfront, charge clients a fee for being a no-show, or charge for last minute cancellations there's little incentive to keep customers from letting social or professional obligations get in the way of their appointments.
After you've set up Prepayments, whenever a client books an appointment, they'll be prompted to make a payment up front. That payment can be for part of their service or the full amount. When you check them out after their appointment, the Prepayment will be deducted from their total. And if they don't show? You keep the amount that was paid ahead of time.
Once you activate Cancellation Fees, whenever one of your clients schedules an appointment that client will be prompted to put their credit card on file. If a client cancels at the last minute or doesn't show up you have the option of processing the cancellation fee or waiving the charge. This kind of protection helps business owners hold customers accountable.
Key Take-Aways: Cancellation Fees and Prepayments
One of the main reasons that professionals enjoy activating No-Show Protection is that it's such a secure way to manage clients. But there's other benefits too. Here's a few of the key things to remember, when it comes to setting up Cancellation Fees and Prepayments:
While setting up Cancellation Fees, a Booksy business provider can choose how many days or hours in advance a client must cancel to avoid being charged a fee. This step is solely up to each business owner, as policies will vary across different industries.
The Booksy software lets each provider write a customized message about their Cancellation Policy, which can explain why the policy is necessary. And that information is clearly published on their Booksy profile to eliminate any confusion when it comes to financial transactions within your shop, salon, or studio.
Each Booksy provider also gets to select the services where the Cancellation Fee or Prepayment will apply. Naturally, a free consultation for a new client may not require a Prepayment or Cancellation Fee. But a more time consuming Keratin treatment or a beard grooming and haircut service may be a different story.
The Booksy provider must choose the percentage of the amount of a service for a Cancellation Fee or Prepayment. This also gives you the power to make any changes to your policy over time. Fees may need to increase as demand increases for your business.
Easily charge Cancellation Fees for missed appointments using a credit card that stays on file—another step to make this process a whole lot easier on Booksy providers, who decide to use No-Show protection.
Before a client is charged a Cancellation Fee, the business owner can use their tablet or web software to make the decision to automatically or manually approve each transaction. When a business owner activates the manual setting, that Booksy provider can decide to waive the fee to make an exception for a trusted client who never cancels and always arrives on time.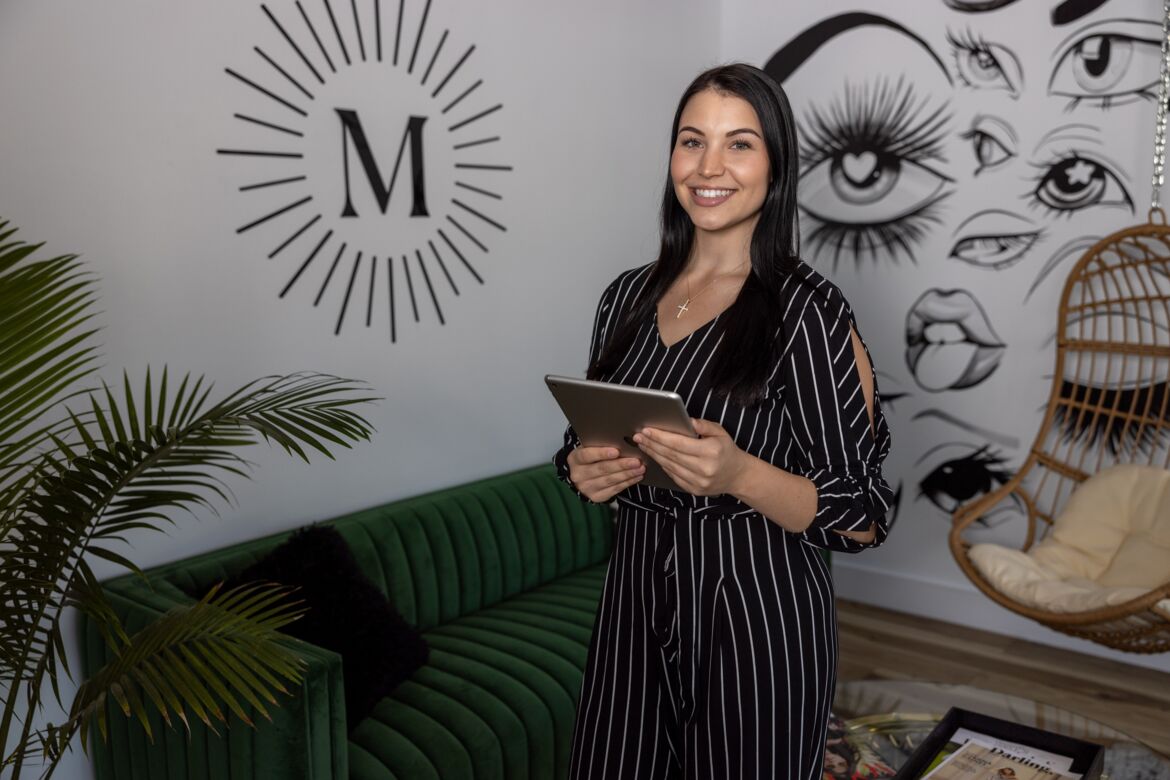 Booksy Research
Although Booksy providers rave about setting up their own Cancellation Policy, we also have research on the subject to help business owners better understand this feature.
According to our research, which is based on average percentage changes in cancellations for Booksy providers, a month after implementing No-Show Protection settings, providers had 20% fewer cancellations. Despite the decrease in cancellations, there was no significant impact on bookings.
For instance, if you book an average of 100 appointments a month with an average service value of $40. Here's the impact:
Activating Cancellations Fees means fewer no-shows, which would generate an extra $240/month in your pocket
Implementing a 50% Prepayment on all services results in $400 of revenue from clients who didn't show up for their scheduled appointments
Get even more peace of mind by introducing No-Show Protection and focus on your craft. Feel free to check out our free online video. During this Booksy webinar, our experts talk about setting up No-Show Protection in detail. So, don't hesitate to keep learning:
The Set-Up Process
It's easy to set-up Cancellation Fees, Prepayments, or the Trusted Clients feature. Follow these simple and easy steps to perform either of these tasks. Get ready to reap the benefits of reduced no-shows and cancellations.
Cancellation Fees
Head to Mobile Payments > No-Show Protection and select Moderate Policy - Cancellation Fee.
You need to determine your Cancellation Window and the Cancellation Cost.
Select whether to charge each no-show automatically. Or manually charge this fee after a client is a no-show.
Write a quick description of your Cancellation Policy. You can choose to apply Cancellation Fees to all clients or limit it to just new clients.
Prepayments
Head to Mobile Payments > No-Show Protection and select Strict Policy - Prepayment.
Select the portion of the service charge you want to charge clients upfront. They will pay this portion of the charge when they book an appointment. You can choose to apply this charge to all services or you can apply it to only select services.
Write a quick description of your No-Show Policy. Clients will see this policy when they book a service that requires a Prepayment.
Trusted Clients
This feature allows you to streamline the booking process for loyal clients who have never let you down. Trusted clients will not be responsible for any prepayments or cancellation fees when they book. To activate this feature open the Booksy software and perform the following tasks:
Go to the Clients Section and select the client. Then click Edit.
Find the Trusted Client box.
In the mobile app, select The Trusted Client Box and toggle on/off the Trusted Client feature.
Within the web or tablet version, click the dropdown box and select No or Yes.