Using Nail Designs to Turn a Social Circle into a Professional Network
When it comes to creating truly unique nail art for every client that walks inside her boutique, California native Mia Rubie chooses a "freestyle" approach while organically adding natural West Coast elements like gemstones, animals, and plants into her original nail designs.
For anyone unfamiliar with Mia—now's the time to take note. About ten years ago, she first started taking nails seriously, instead of simply entertaining her friends. Despite the bold colors, confident patterns, and distinct gems that her clients absolutely loved from the beginning, Mia started her career inside an underground boutique that only a select few knew about.
As word about her nail designs spread like wildfire, Mia's pen and paper appointment book began to burst. So, she decided to make the switch to online booking. And for the past five years, her online schedule has been booked solid with a loyal clientele, as well as a number of A-list celebrities, such as Alicia Keys, Demi Lovato, and Kendall Jenner—just to name a few.
Spend the next few minutes learning about this industry sensation, who has perfected her style. She showcases eye-catching floral designs with ease. Yet, her sleek, professional nail art calls all the right kind of attention with the flick of a wrist. Mia is a rare nail tech who possesses the drive of an entrepreneur and the creativity of a fine artist. Read her story to learn her technique.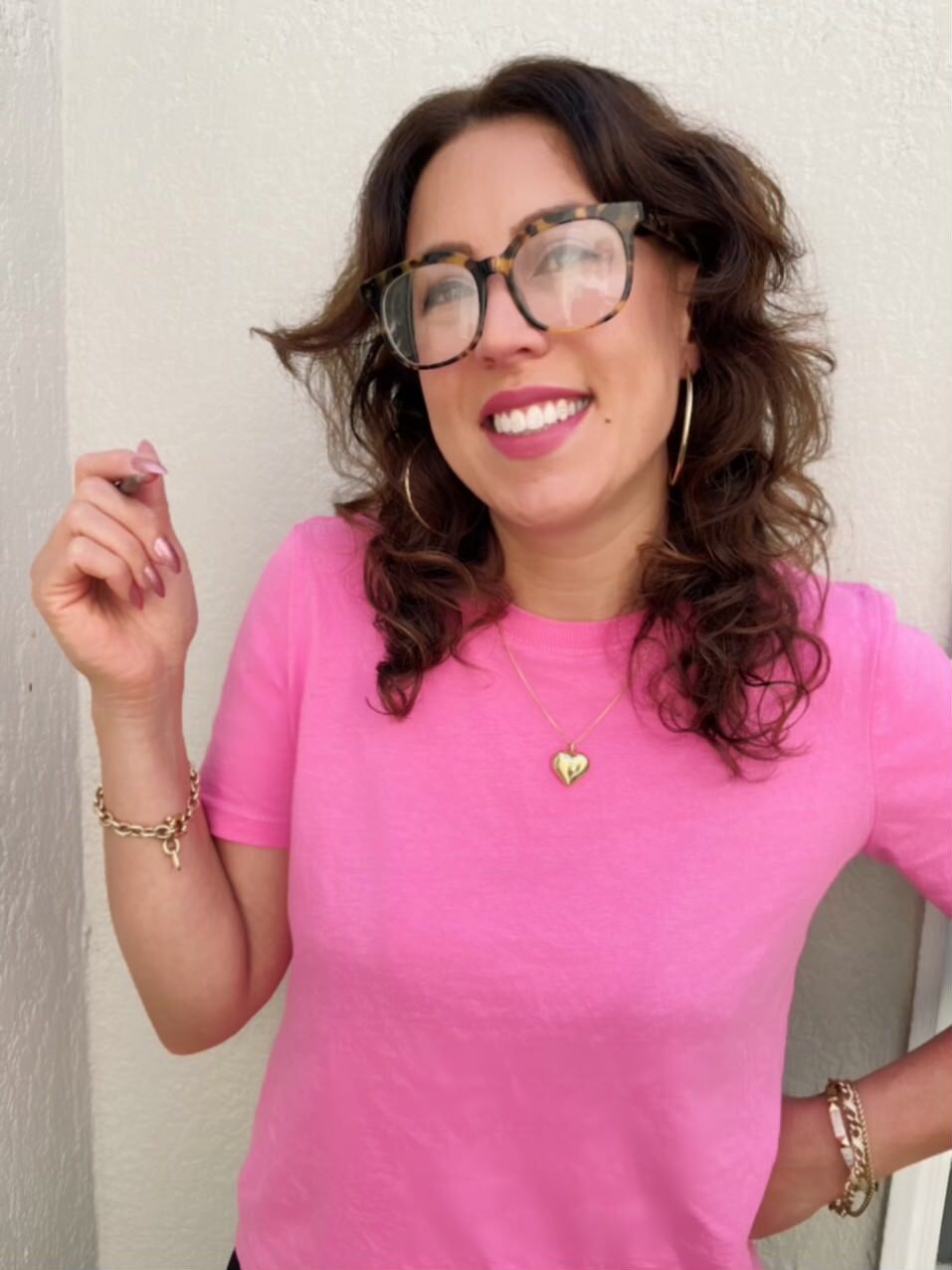 Nail Designs Became an Obsession
There's no doubt that Mia has a long list of industry related accomplishments and accolades. But becoming a nail tech happened entirely by chance for Mia. She actually became interested in nails as a hobby, because she simply wanted more creative art for her own nails.
Roughly ten years ago, Mia started seeing a lot of "really cool" nail designs. But it was hard finding nail techs in the Bay Area, who could perform the designs that inspired her. So, she started playing around at home with brushes, polishes, and whatever equipment she could find.
"Overnight, it turned into a kind of an obsession. In no time, I was driving outside of the city to find nail art supplies, and I was ordering stuff from all around the world. It didn't take long for people to start asking me where I got my nails done and that just set off a light bulb," Mia said.
About a year after earning her nail license and opening her own private studio salon, Mia had enough clients to comfortably leave her much less creative office job to pursue something more. And it didn't take long for her individuals in her circle to start gravitating towards Mia.
"It's people who have either been a client or just kind of heard about what I was doing that were interested in working alongside me. Some people have come and gone, but since I first started off in my single unit studio, I've hired three or four more nail artists. And it feels good. It feels like we have a really good team. It's still growing—because it's a machine that works," said Mia.
Turning a Social Circle into a Professional Network
Mia is owner and founder of Sparkle SF Salon. Her San Francisco, California based boutique is where her talents truly blossomed. And the nail techs who each rent space to run their own businesses at the salon have also come into their own by working closely with Mia.
A close friend was the first person who started working with Mia. From there, a client who decided to follow the same professional route as Mia, became the second person welcomed with open arms into the creative space that Mia describes as a collective of independent nail artists within a private studio who are focused on creating unique gel nail art.
For Mia, the road to success was simply following her dream. Then, she shared her passion for the industry with as many people as possible. Those same people were friends, who were already within her circle. And once the ball started rolling, it didn't stop.
After experiencing success as a business owner, Mia was invited to collaborate on several projects with top companies. They wanted to feature her nail designs in their commercial advertisements, which would appear on billboards, on television, and inside popular magazines.
Her top corporate clients include Walmart, Target, Apple, Sephora, Olehenriksen, and Allure Magazine. Some of her favorite projects have involved working with cosmetic companies. Those collaborations require over the top nail designs versus cleaner, simpler manicures that she created for models holding sleek technical products like phones or tablets.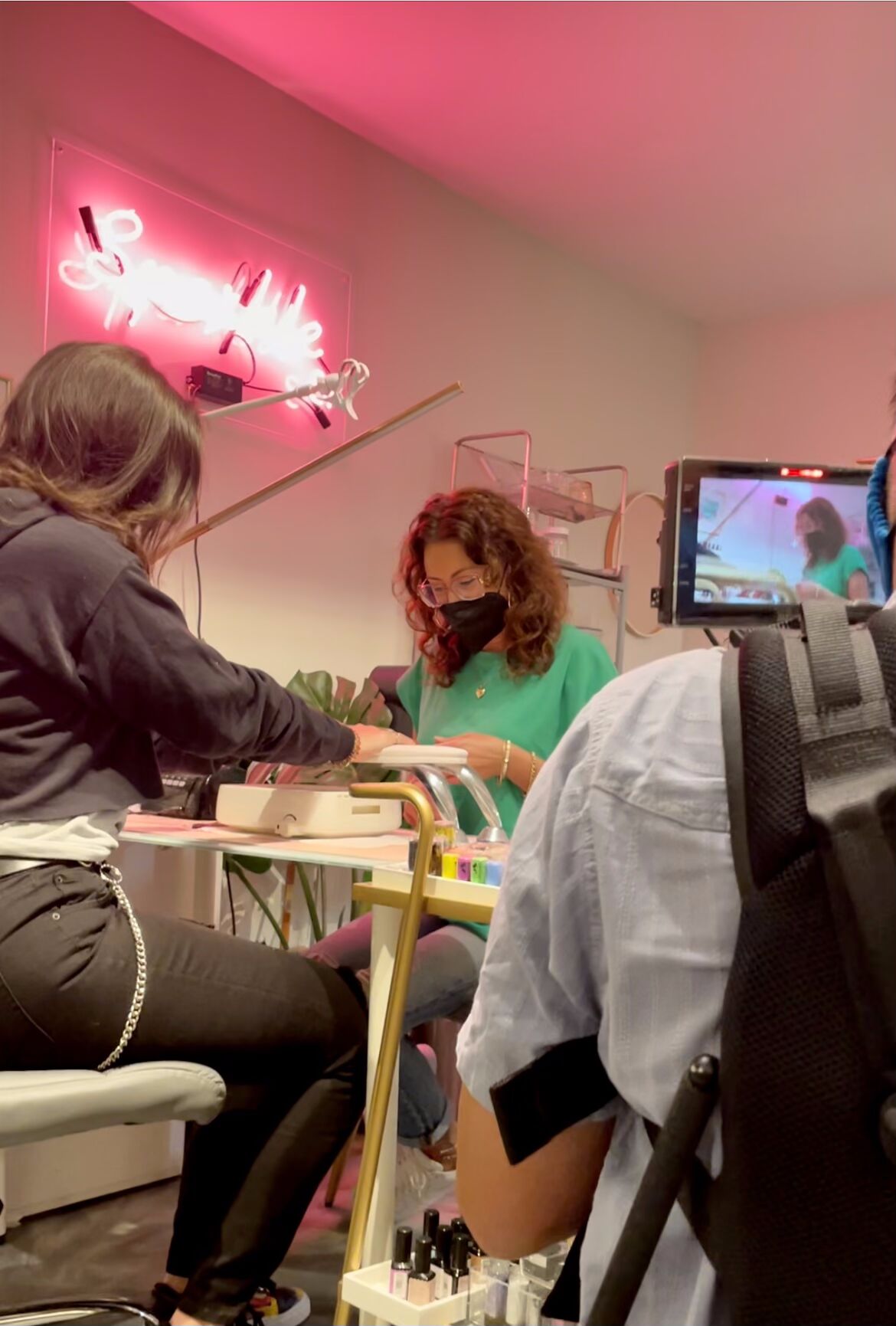 Making the Switch to Booksy
With so many different professional avenues requiring her undivided attention, Mia needed technical support to run her business while working with top clients. About five years ago, she activated an online booking app and hasn't looked back since.
Although she initially signed up with another booking software, Mia made the switch to Booksy, once she became familiar with all of the in-app technical features and sleek software design. Soon afterwards, she became a Booksy Ambassador, because she was so excited about the software, which she wanted to help market.
Mia said that the appointments at Sparkle SF take a little longer than the average session at a cookie cutter nail salon. The Sparkle SF team has a reputation for providing intricate, detailed nail designs versus an average 20 or 30 minute manicure or pedicure.
"We do everything by appointment. And that's why we use Booksy. It allows us to control our schedules and not have to rely on a receptionist to handle everything. Since we are a private salon that can't take the walk-ins because we're busy, the online booking software just takes care of that for us," she said.
From personalized nail art creations to the fun, modern atmosphere, Sparkle SF is unlike any nail salon. And the salon is able to provide creative services, because Booksy provides 24/7 online scheduling, along with a host of other great features.
Working as a Booksy Ambassador also encouraged Mia to begin offering classes and teaching other nail techs in the industry. Just before the shutdown, Mia teamed up with fellow Booksy Ambassador Naja the Nail Guru. The two combined forces to create an educational session sponsored by Booksy. The end result was an event unlike any other that offered real advice to the local community of nail techs.
How Booksy Helps
Once the shutdown ban was lifted, Mia started offering classes again. She currently works as a Magpie Beauty Educator to give back to the community of beauty professionals. Just a few weeks ago, she hosted a class designed to show nail techs how to create holiday nail art.
Her small-sized nail class focused on seasonal gel designs. But nail techs were also able to learn other favorite designs and techniques that they could apply throughout the year. Participants received a class kit valued at $200, along with a Magpie certificate, and a day well spent investing in their businesses.
Mia said there's room for her to do more with Booksy. Specifically, she wants to create more workshops for newly licensed nail techs. The goal is to help them learn about online booking software. But she also wants to teach other aspects of the industry. And Mia is ready and waiting to make that happen.
"It's a fun job, and if you're taking it seriously, it can be a very lucrative career. There's lots of opportunities to do cool, really cool stuff as a nail tech. And I think if more people were to take the industry more seriously, especially by signing up for educational courses, they could learn both the artistic side and the business side of creating beautiful nail designs," she said.