The Best Software for Brow and Lash Artists
Meet the leading scheduling app for brow and lash artists. Stay booked, build your brand, prevent no-shows, and grow your business. All in one place.
One platform, endless possibilities
You Help Clients Wake Up Beautiful. Booksy Helps You Stay Booked.
Just like you, we're all about delivering custom experiences to help our customers "wake up like this". You focus on your passion. We'll jump in with 24/7 Booking, No-Show Protection, Reviews, Social Posts, and more. Wherever you're at, Booksy is here to help you do business, better.
from our brow and lash providers
Why Booksy?
"Booksy has changed my business! Freed up my day to focus on work, not on playing text tag."
Colleen, Ontario
"I always tell my co-workers about Booksy. Now they all use it."
Sasha, Florida
"Booksy helped reduce email correspondence with clients by 95%. Such a great time saver. 10 out of 10."
Jo, Florida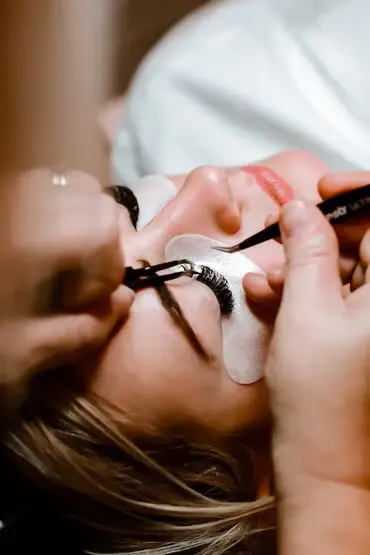 "Booksy is so easy to use and I love it! Worth the price!"
Tati, Ontario
"Very easy and convenient."
Eva, Florida
Features to Help You Slay Today, and Shape Tomorrow
marketing
Put Your Work on Display
You've worked hard to build your business and a loyal clientele. Now let the world know. Keep followers engaged and fill your calendar in just a few clicks. Upload photos to show off your space and skills to prospective clients. Bring in new business by collecting and sharing client reviews.
Business Profile

Message Blasts

Social Posts

Promotions

Reviews
Bottom Line Protection
Keep Clients Accountable
Your art takes time, and your income depends on clients showing up. Booksy is designed to protect your time and secure your revenue. Reduce no-shows up to 25% with Prepayments, Cancellation Fees, and Automatic Reminders. Plus, add on Boost to gain exposure and attract new clients.
Prepayments

Cancellation Policy

Notifications & Reminders

Boost
Calendar & Appointments
Wake Up Booked
The Booksy app for brow and lash artists comes with a companion app where clients can schedule and manage their own appointments. As for you? You can focus on the person in front of you without worrying about missing calls.
24/7 online booking

Customer app

Integrated with Facebook, Instagram, Google & more
responsive platform
Shape Your Future
What makes Booksy the best software for brow and lash artists? Features that help secure today and shape tomorrow. Use Booksy Library and in-app performance summaries to stay on top of your business. And when you're ready to grow? Build and manage your team with scalable multi-staffer options.
Scalable Solutions

Community & Education

Reports & Insights
business management
Establish a Rhythm
Your passion comes with a lot of extra. You're your own HR manager, marketing department, and everything in between. When all you need is a personal assistant, we've got you. Booksy for brow and lash pros helps manage all the demands of your business from one central location.
Centralized client information

Documentation & Custom Forms

Sell products & track inventory
payments
Create Financial Independence
Less time chasing payments means more time to do what you do best. Booksy for brow and lash businesses offers flexible payment solutions to take charge of your cash flow. Streamline checkout, prevent no-shows, and let clients pay online, offline, or both.
Streamlined Checkout

Client cards on file

Contactless payments
The Power to Choose
Choose Your Path
Every brow or lash artist is unique, and you need more than cookie-cutter solutions. That's why we created two Booksy experiences: Booksy Biz Lite and Booksy Biz Pro. It's up to you to choose the one that best matches your needs and supports your journey.
Booksy Biz Lite: Calendar, Clients, Checkout, and Marketing. Use our mobile hair salon app to keep up with your business on the go.

Booksy Biz Pro: Hair salon management software for shops that want it all. Along with our basic mobile app, you'll also get our tablet and web app to access Shifts, Reporting, Inventory, and more.
How Booksy is Empowering Beauty Professionals
Booksy integrates with some of the most popular platforms
from around the world: