Payments
Flexible solutions to meet the needs of your business
Fully integrated solutions to get you your money, fast.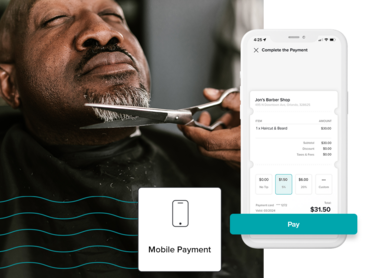 Mobile Payments
Let clients pay directly from their phone. With Mobile Payments, you can accept online payments from anywhere, even when clients don't show up.
Booksy Card Reader
The only card terminal fully integrated with Booksy. Process card and mobile wallet payments, and track your income – all without leaving the app.
No-Show Protection
Protect your bottom line with Cancellation Fees and Prepayments. You choose when and how much to charge, and for which services.
Fast money
Get your money faster with Booksy Payments. You can count on FREE next business day payouts, or use Fast Payouts to get paid in 30 minutes for a small 1% fee.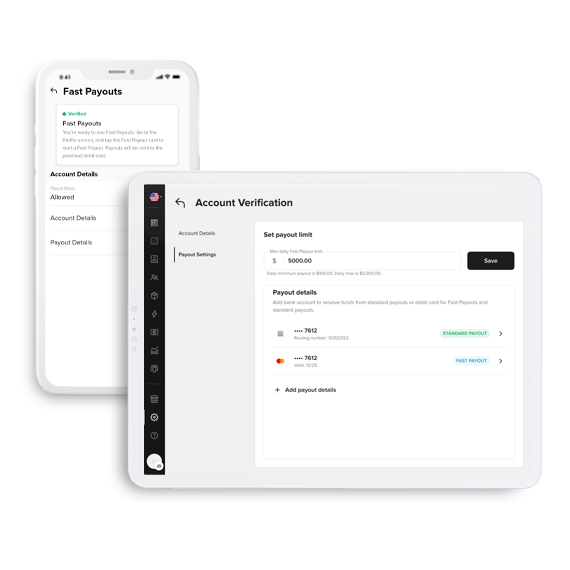 One app for everything
Accept, manage, and track your payments in one app. Streamline checkout and easily manage payouts with Booksy.
You're in control
Use No-Show Protection to secure your income and prevent unreliable clients from wasting your time.
25%
fewer no-shows and cancellations with No-Show Protection
18%
growth with Booksy Card Reader
82%
of US customers prefer cashless payment methods
What Our Providers Are Saying
Get paid, like a boss.
2.49% + $0.10 per transaction with Booksy Card Reader
2.69% + $0.30 per transaction with Mobile Payments
How to get started
Follow these steps and get ready to power your business with Booksy Payments.
Head to Settings > Payments & Checkout > Account Verification

Provide the required information to verify your account with our payment processor

Start getting paid. Charge cards on file at Checkout, set up No-Show Protection, and order your Booksy Card Reader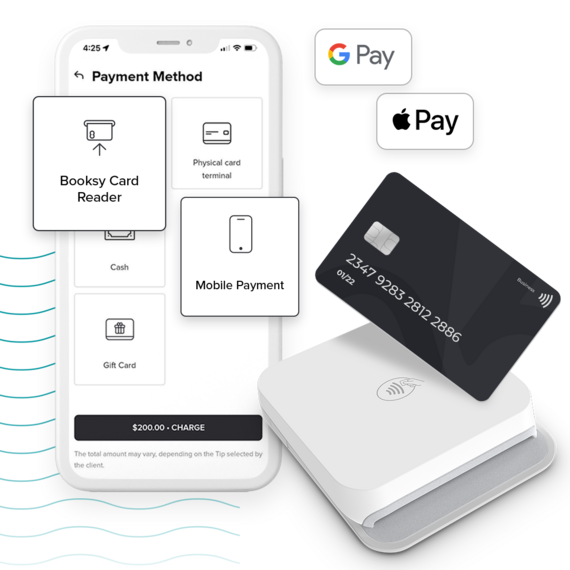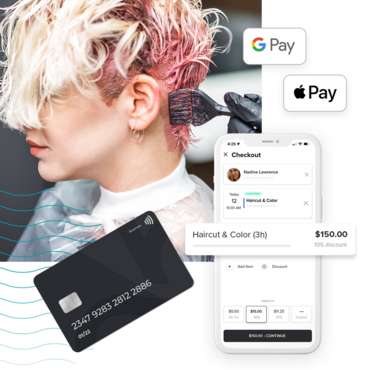 Get to know Booksy Payments
Watch this short video to learn about all the flexible payment options available through Booksy.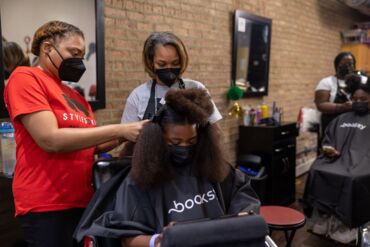 Get paid faster
Here's how Booksy Card Reader helped Tamekia offer a better customer experience and speed up checkout 5x.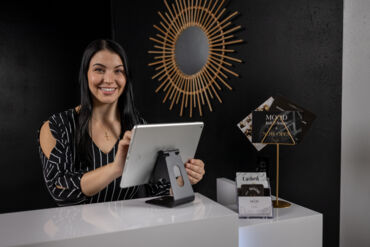 Set boundaries
Don't leave your time and income up to chance. Here's how to make the most of No-Show Protection.