Booksy Card Reader
The better way to get paid.
You work hard
Get Paid, Like a Boss
Use Booksy Card Reader to get paid more, faster. The only card terminal fully integrated with your Booksy app.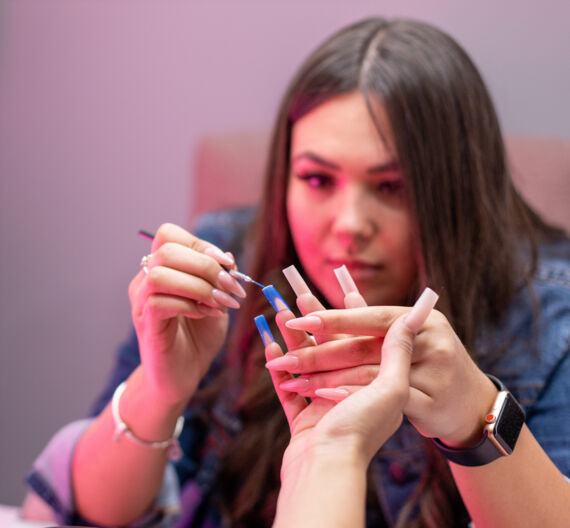 Just 2.49% + $0.10 per transaction
Transparent rates, no monthly fees. Once you have your Booksy Card Reader in hand, you only pay when you're bringing in money.
Order My Card Reader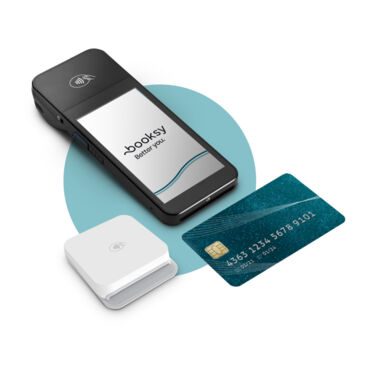 Faster and more secure than cash
Get your money the next business day*, for free. Or for a flat 1% fee, use Fast Payouts to get your Booksy Card Reader funds deposited within 30 minutes. All backed by the security of Stripe.
*Some Exclusions may apply
Fast Payouts FAQ
One app, all your business needs
One app to meet all the needs of your business. Get clients on your books, check out without jumping between apps, and access powerful reporting to prove your worth.
Tell Me More
+18% Growth
Increase your average booking value by 18% in three months.
30 Minutes
Fast Payouts puts money in your bank in 30 minutes.
+10% in Tips
Make an average of 10% more in tips.
3x Options
Offer customers three ways to pay. Insert, tap, or swipe.
Our Pros Make More, Faster
Booksy Card Reader has enabled Tamekia to offer a better customer experience by speeding up the checkout process by 5x.
Get Paid, Faster
Amanda uses Booksy Card Reader to make 10% more in tips, and to ensure that her money's in the bank when she needs it.
Make More

Verify Your Account
Order Your Card Reader
Connect to the Booksy App

Start Processing Payments
Card Readers for the desk, or on the fly.
Give the full experience
The BBPOS WisePOS E offers a complete experience from the front desk, or any device. The dynamic display screen allows clients an engaging experience with on-screen tipping, and the ability to review transaction details in real time.
Processing: Swipe, dip, or tap

Connection: WiFi

Power Source: Rechargeable battery

Devices: Mobile, Tablet, or Computer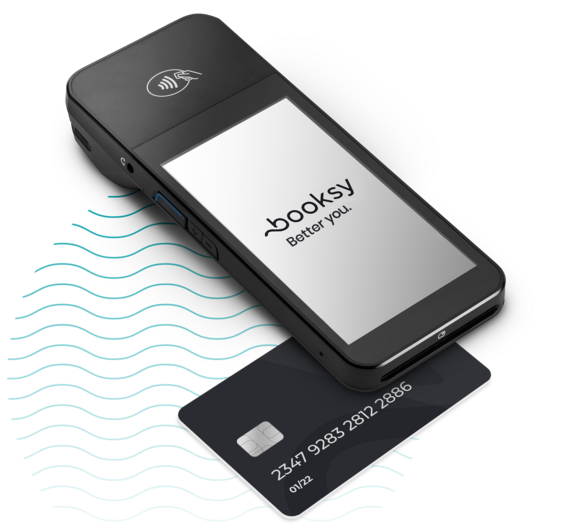 Process payments on the go
The Stripe Reader M2 is ideal for accepting payments on your mobile device, which allows you the flexibility to process transactions while you're bouncing between appointments, traveling to clients, or at an event.
Processing: Swipe, dip, or tap

Connection: Bluetooth

Power Source: Rechargeable Battery

Devices: Mobile and Tablet
Want to explore your options?
If you expect high payment volumes, our sales team might be able to hook you up with a lower processing fee. Get in touch to chat through your options.
Need More Information? We've Got You.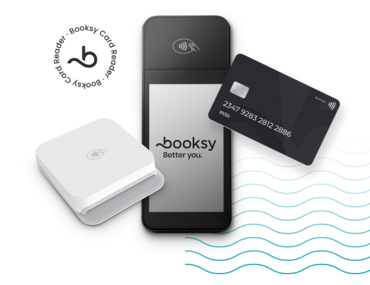 Full Hardware Comparison
Every business is different. Learn more about your hardware options so that you can choose which device or devices are best for you.
Booksy Card Reader - Best Practices
Our experts break down everything you need to know about Booksy Card Reader, including how you can earn more money while improving the customer experience.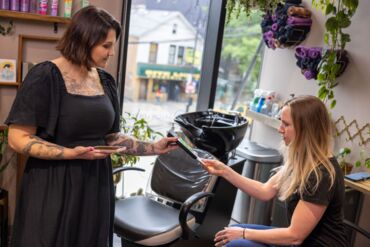 Start the Conversation
Talk it over with your team. Download our Booksy Card Reader overview to get the conversation started and ensure everyone has the details.
Need help getting set up?
Check out our webpage with directions on how to get started with your Booksy Card Reader.
Get set up