Get ready to up your business game, increase bookings, encourage customer loyalty and reach new audiences!
NEW! Introducing eGiftCards – for your business, powered by Booksy
Read more
Be prepared with our latest feature: Health and Safety checklist
This tool will help you easily plan measures to take and showcase to your clients through your Booksy profile.
Read more
Booksy Introduces
Consent Forms
Say goodbye to loose pieces of paper and unnecessary filing and hello to Booksy Consent Forms ✅
Read more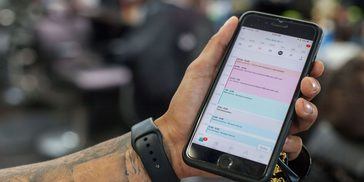 Why Appointments Are More Important Now Than Ever
Tips for taking control of your business and planning for a brighter future.
Read more
NEW E-Commerce: The latest revenue driving feature from Booksy
Sell your own products, add upsell
from your services and encourage customer loyalty, all from Booksy!
Read more
Be prepared for after Covid-19: Switch from walk-ins
to appointments
Begin introducing appointments to provide a queueing from home solution.
Read more
Start thinking about how you will make your business a safer place, for both you and your clients.
Health + Safety Checklist
for Salons and Barbershops
Read more
Feel safe when re-opening: Introduce an online COVID-19 Disclaimer form!
Easily ask clients if they have any possible symptoms of Covid or if their visit may bring any risk to you and your staff.
Read more