If you haven't heard of 12-year-old Jabre Dutton then now's the time to pay attention. Already, this young man has created his own successful Black owned business. And Jabre is using Booksy to manage the company that he operates in Philadelphia, Pennsylvania. 
With the help of his mother Sabrina Dutton, the two have taken their neighborhood by storm with a car cleaning business called Jabres' Car Cleaning Services. The two use Booksy to schedule appointments and advertise the on-site, mobile services that Jabre provides. 
Jabre has already had his story published by Fox, ABC, Yahoo Sports, and NBC. Read closely for a few insights on how this family duo has been able to work together to earn profits from a unique business venture that has a host of great takeaways for Booksy users.
Learning a Valuable Lesson in Entrepreneurship
For Jabre, this whole process has been a wild ride of meeting new people, seeing a sea of smiling faces, and getting a plethora of compliments on his work ethic. Although Jabre describes it all as a little overwhelming, he's quick to clarify that he means that "in a good way."
His lesson in entrepreneurship all started at the beginning of August 2020, while Jabre was looking for a way to earn a little bit of extra money, before he started the seventh grade this fall. Jabre wanted to own a new iPhone to text friends and better communicate with his mother. 
With supervision from his mom, Jabre cleaned the interior of an automobile owned by a family friend. Then things took on a life of their own. "It wasn't like the first customer of my business. It was a favor for her. I didn't expect it to go this far— it's pretty cool. But it's fun," Jabre said.
For Sabrina, this whole process means more than a new phone or more Roblox video games. Instead, this is a life lesson in independence and autonomy—that she hopes others can learn from, especially in regards to running a Black owned business.
"So, this will be a pretty big deal. And I want people to get out of it that no matter how old you are, what race you are, you can own your own business and not have to worry about anybody depending on you. Now, Jabre's not solely depending on me. He's able to have his own money and spend his money on whatever he needs," Sabrina said.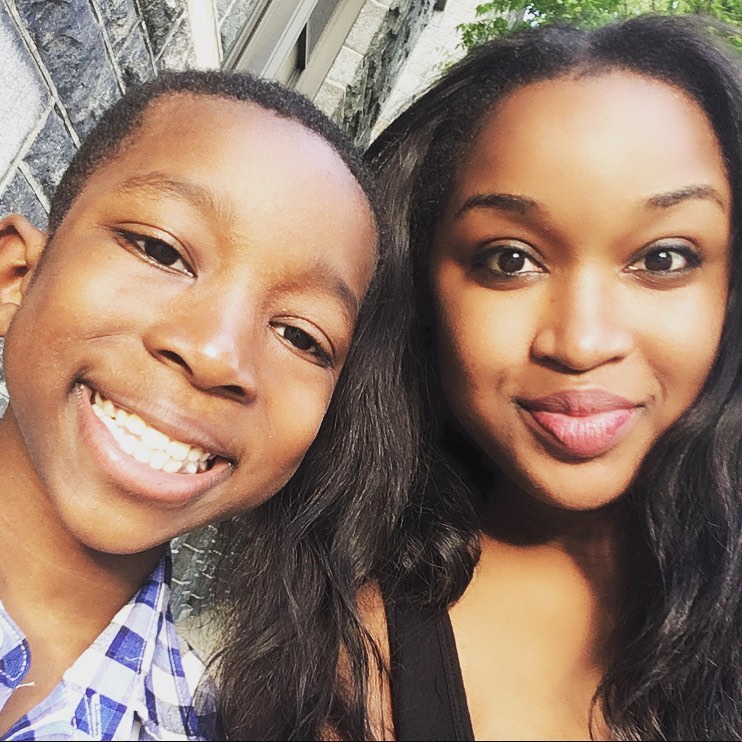 How Booksy and Social Media Helped
When Jabre first started his business his mother had to keep track of everything by hand using a pen and a pad. But since requests started booming quickly, the two turned to Booksy and activated a professional account to make sure his Black owned business would flourish. 
"I realized that because of the demand that we had to be a lot more organized, which Booksy definitely helped us with," said Sabrina. "So, we were able to keep a better record of what would be included for each of the services and how long each appointment would take."
Booksy also helped Jabre keep better track of the days when he would schedule time-off, since the amount of business that Jabre attracted shocked them both.
"I'm still surprised, because when we first started I really thought that I wasn't going to have any people. And I wasn't expecting it to go this big," said Jabre. He added that another surprise was the sharp uptick in his number of Instagram followers. In a matter of weeks, he had an additional 500 followers showing their support and requesting appointments.
"At first, I just wanted to get like ten followers from people who were interested in getting their car cleaned. And then, I just went viral, and I just got big. And everyone wants their car cleaned now," he said.
To date, Jabre has raised between $300 to $400 dollars in pure profit. And that's not including monetary donations, along with supplies that major companies have donated to make sure Jabre has all the equipment he needs to continue to thrive.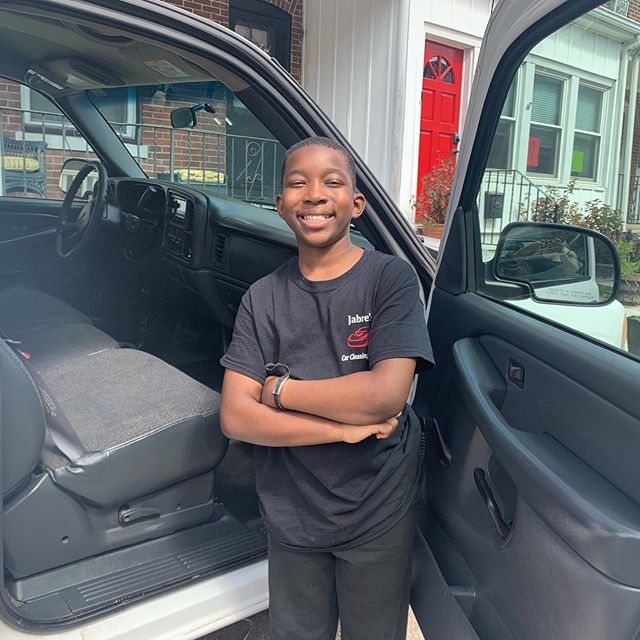 The Next Steps for Jabre and His Business
The future for Jabre is to remain focused and keep pushing forward. Because of his hard work and can-do attitude, Sabrina bought him the iPhone he wanted on his birthday on September 2. "Yes. I actually got the iPhone for my birthday. I want to thank my mom for that," Jabre said.
But reaching his original goal hasn't slowed him down one bit. This whole experience has taught Jabre a valuable lesson in entrepreneurship. The past few weeks of cleaning and vacuuming cars also cemented at least one of the many goals Jabre has set for his already bright future.
"I will be a business owner. I probably might, yeah I probably will do this—probably not. But I know that I just want to be a business owner." Jabre said. To take yet another step forward, he recently purchased an LLC to make sure his business is less "like a  lemonade stand" and more "like a Walmart."
With the exception of the LLC, the family is investing his profits into a savings account. Regardless of whether or not Jabre continues with his car cleaning business, he definitely learned much more than most kids his age this summer. 
"Jabre is learning about financial literacy," said Sabrina. "That's why I taught Jabre about Black Wall Street. There's a lot of history behind successful Black people. And I don't want him to only look up to just white people as being successful—just people in general, as in anybody can be successful."