Creating a loyal client base is a crucial step for any business. But it's also a difficult hurdle. Constantly grabbing the right kind of attention is part of the battle. Then there's the struggle of being remembered as time passes. 
In case you didn't already know, there are tools in the Booksy Biz app designed to help professionals reach more clients and keep those customers engaged, so that first-timers turn into loyal regulars and stay that way.
Remember that it's not enough to just download a feature with the ability to help a small company reach over 5 million customers. It's important to take advantage of those resources. 
To help, two of our industry experts talked openly about their experiences with one of our more popular marketing tools—Flash Sales. Read the tips and feedback they offered to serious entrepreneurs who want to use Booksy to grow, especially during this Valentine's Day holiday. 
Words of Wisdom on Flash Sales
Javier Ramos spent five years learning how to master his craft and become the men's grooming expert he is today. Yet, the level of business savviness that he brings to the table seems like something he's been working on his entire life. 
This 26 year old native Chicagoan works at two different barbershops to best serve his clients, who live in opposite ends of the city. His Southside customers come to his private, members-only space in Bridgeport and Northsiders visit him at Traditions Barbershop Parlor 3 in Noble Square.
He also offers mobile services for his busiest clients, who need a barber to come to their home or office. With all of his travelling, it was totally natural for Javier to take advantage of Booksy's marketing tools to let customers know when he's in their area by peaking their interest.
"Throughout the years, using Booksy—this is my third year using Booksy—you become more aware, depending on how serious you are about this craft, you become aware of how Booksy becomes a tool to your advantage," he said.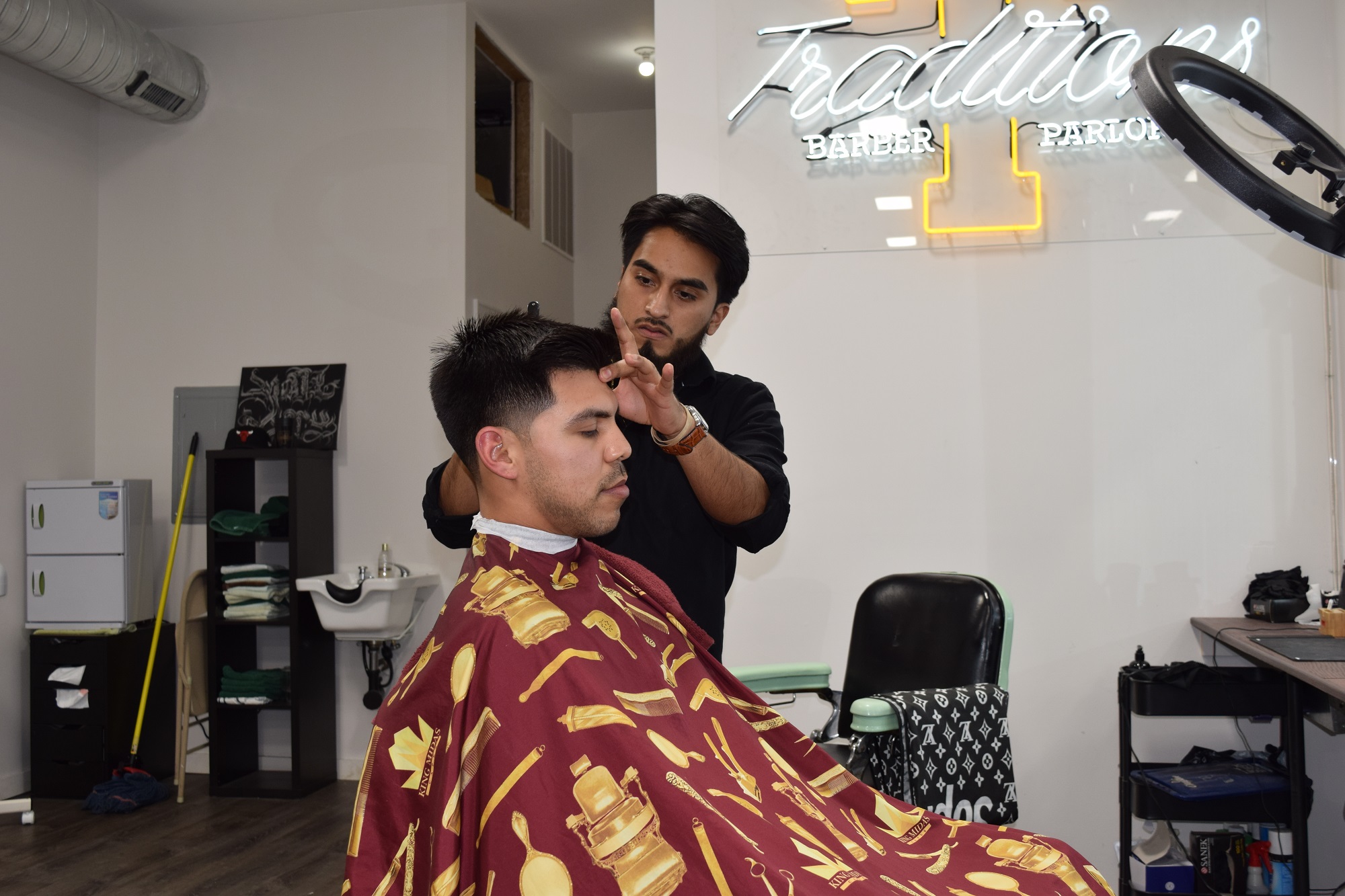 Entice Customers in a Flash
Out of all of the Booksy tools, Flash Sales are one of Javier's favorites. Unsurprisingly, this razor-sharp millennial has found a way to use the feature in a fresher way than many other barbers. 
Before creating a sale, Javier considers statistical information and data from Instagram analytics to help him identify the specific times and days when his posts are most likely to be seen. Then he makes sure to advertise that Flash Sale on social media while people are viewing his posts.
"You wouldn't want to do a Flash Sale during the time when they're rushing to get out of their house. You want to do a Flash Sale maybe an hour after they've settled in at work. Or maybe during lunch time or before, around two or three," Javier said.
Whenever Javier sets up a Flash Sale, he creates two posts on social media. One post is in the morning and the other in the evening. Ideally, he likes to catch people when they've settled in at work and then again before they go to bed—the two times when he has the most online traffic. 
Pro-Tips from Javier 
Another tip from Javier is to use Flash Sales to get regulars to come in one extra day a week by offering a quick lining with a trim for a reduced price. On a slow week, it's easy to promote a Flash Sale to "encourage my clientele to just come over and get a clean up," he said. 
"Just remind them again throughout that week to come by on the weekends. That way, they can come over and just get cleaned up. Really, you're not doing much of any hard work, because they already came in earlier that week. So, instead of only taking 40 bucks from one client, charge them ten bucks for the cleanup that weeknd, so you'll take home $50," said Javier. 
Lastly, Javier says it's important to use Flash Sales in conjunction with other tools like Happy Hours. "Everyone loves to save some money, you know?" Javier said. He added that sometimes it's necessary to offer a Happy Hour to bring in some extra customers, and then knock a few extra bucks off with a Flash Sale to really make sure that foot traffic keeps coming in the door.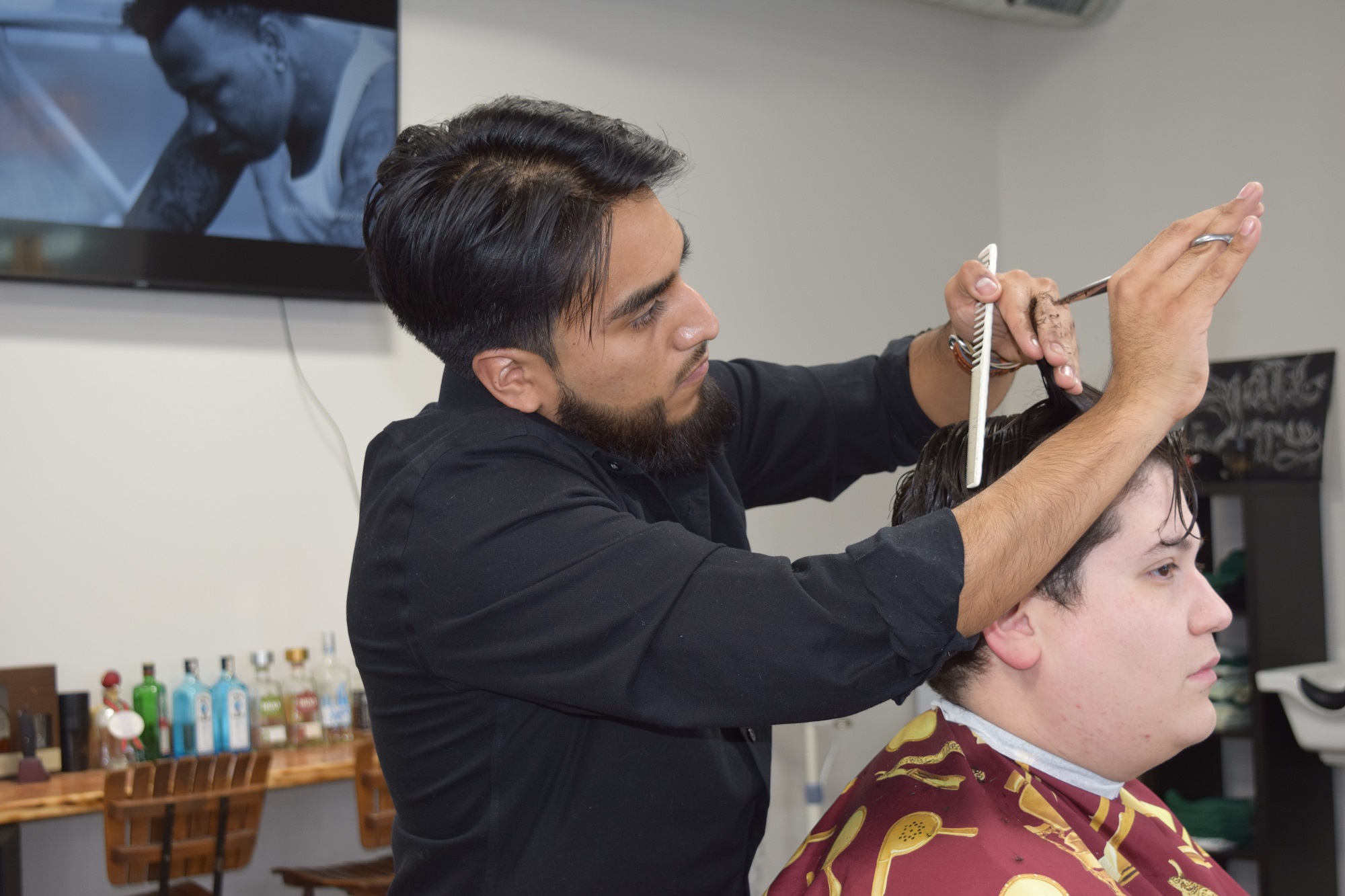 Capturing Beauty and Wellness Clients
From another neighborhood in Chicago called Bronzeville that's just three miles away from Javier, "Tioana Monee" Smith also spoke about Flash Sales and making the most out of the feature. Tioana works out of her own salon suite, where she performs esthetician services at Saucey Selfcare. 
Tioana specializes in facials, eyebrow treatments, eyelash services, makeup application, and waxing. But regardless of the service that her client may want to book, Tioana loves the how easily she can use the Flash Sales tool to create and advertise a promotion. 
"It's pretty easy, you kind of just decide what you want your sale to be and for how much, and then you click a button and Booksy does the rest," she said. "That's what I like about Booksy. There's so many different tools that you as a business owner can use personally, and it's not complicated."
At this point in her career, using the Flash Sale tool is part of her regular routine. Specifically, she uses it once or twice a week. She also takes full advantage of the tool during major holidays like Christmas, Black Friday, New Year's, and especially Valentine's Day. 
Everyday Secrets to Success
To celebrate V-Day, Tioana plans to reduce the price of Brazilians and facials by 20%. She also wants to create a couple's sale—two facials for 50% off each treatment. Although money is certainly a motivator for Tioana, Flash Sales are less about profits and more about creating opportunities. 
"Know what your goals are for your personal business, and just have faith and have a positive outlook with it. I know with business owners sometimes doing sales are like, urgh! But it works. Because it's not just that sale—it's about getting a client in and holding onto that client."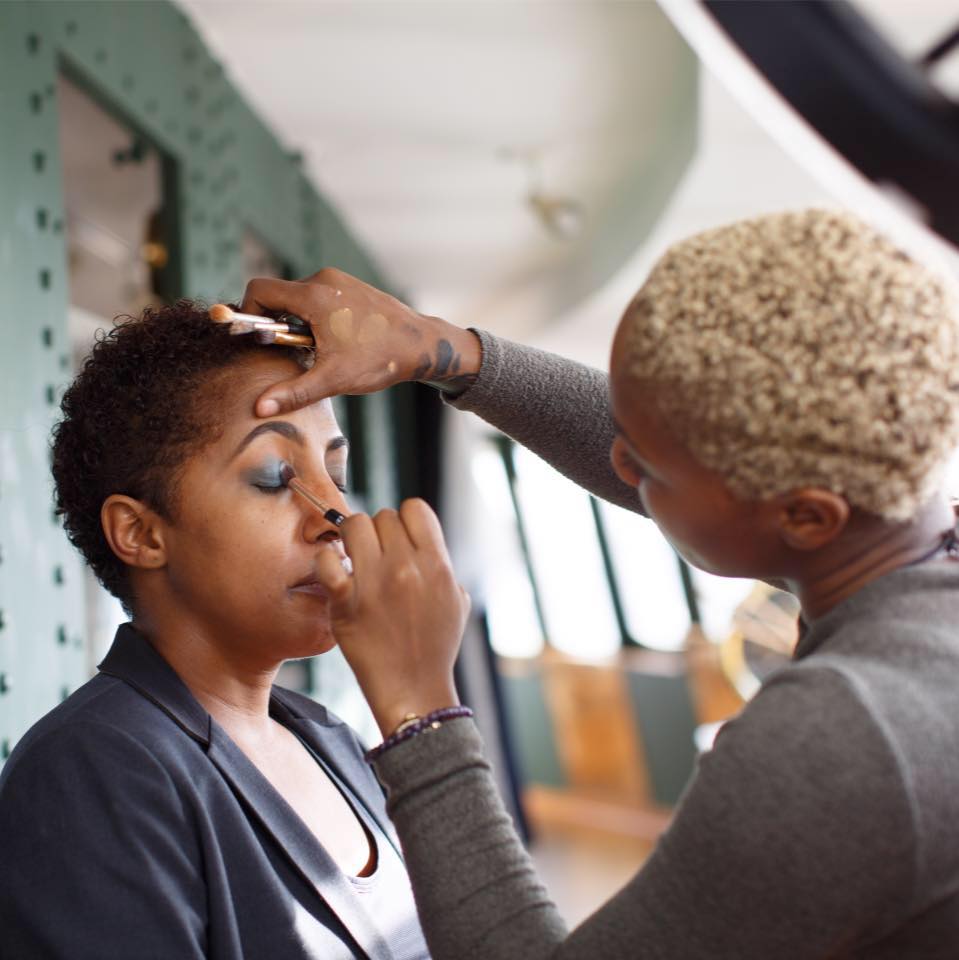 When Tioana creates a Flash Sale, she always gives people time to schedule. For example, if she wants to open her doors for a sale on Tuesday, she advertises it both Sunday for Monday. And if she wants to set up a Saturday Flash Sale, she promotes it on Thursday and Friday.
Tioana estimates that in the past three to six months, between 25% to 30% of her new clients have come from Flash Sales and Boost. She believes that part of the reason clients like Flash Sales so much is because she personally texts or emails each individual client. 
"I think it just allows them to feel as if they're valued enough to have special promotions," she said, adding that she too loves the feeling of getting a great deal here and there. "I feel like it helps with the value—it helps people feel valued as a customer."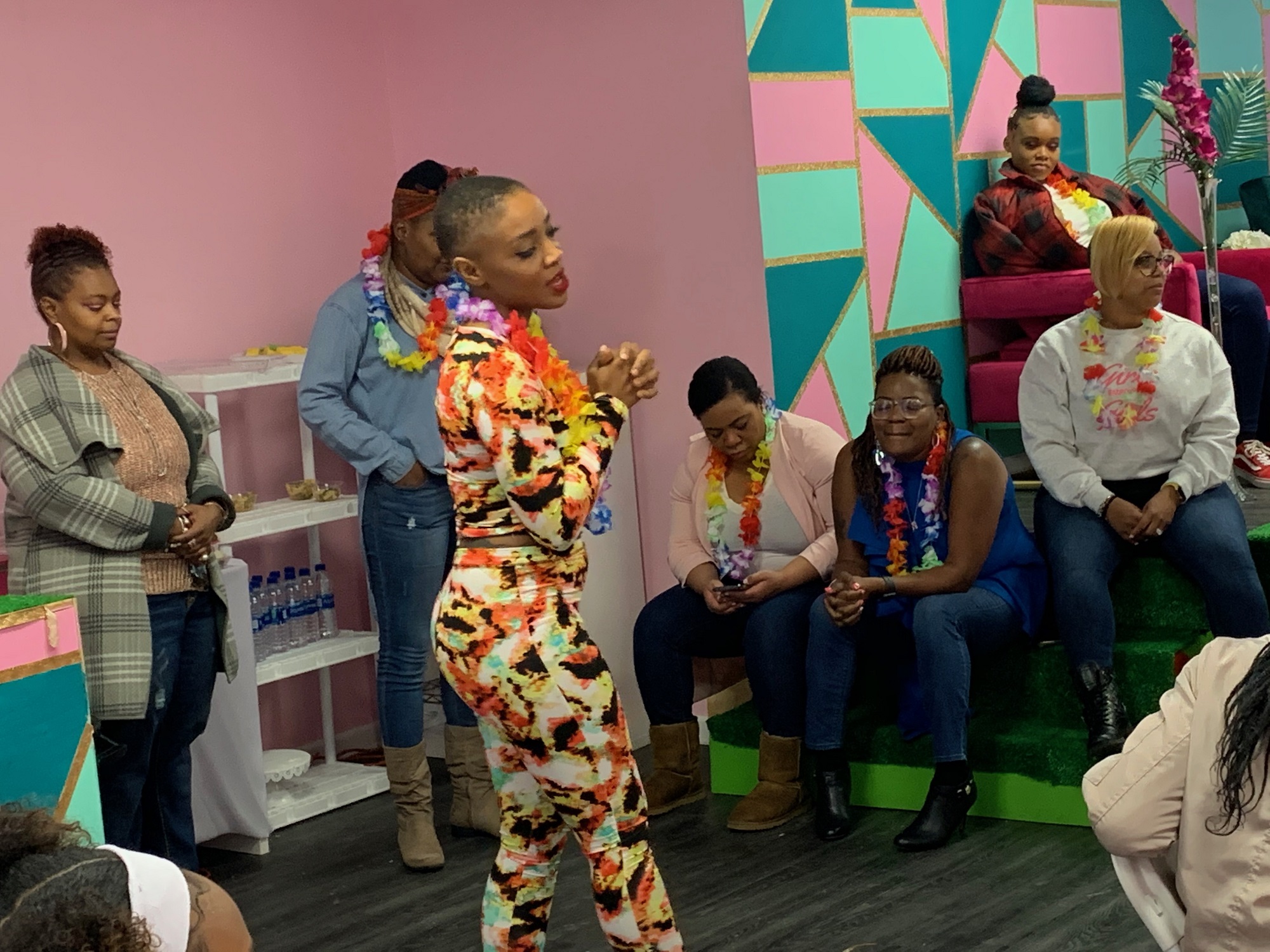 Accessing Flash Sales
It only takes a few minutes to access Flash Sales, along with our other Booksy marketing tools. Once you've activated your profile, Flash Sales can be found in the Boost section. Just open the app, click the word More and then select the term Boost to set up a Flash Sale in seconds. 
Just like Javier and Tiona, you'll be able to use Flash Sales to entice customers to book an appointment on the spot. It's a great tool to use during slow periods or just to meet new clients. And to advertise your sale, you'll be able to message all of your clients or just a few regulars. 
Start using the Flash Sales feature today and take a look at our other promotional tools by simply downloading the Booksy Biz app. Click here to get started right away!