Across the globe, salons and barbershops were closed to prevent the spread of COVID-19. For most people, that only meant looking a little shabby around intimate family members or in front of coworkers during video conference calls.
But for the men and women who've worked for years to build a name for themselves in the beauty and wellness industry, closing the doors to salons and barbershops had much more of an impact. It meant losing a source of income that's used to support loved ones. 
According to major news outlets, states in America are slowly reopening, which means that salon professionals and grooming experts can pick up their tools again to return to work—something that many industry professionals have been dreaming about for months. 
Angel Cardona is one of those stylists, and he has been eagerly waiting to return to his place behind the chair to showcase his unmatched level of technical precision with a pair of shears, which people describe as "pixie perfect." 
Although Angel says this period had its ups and downs, keep reading to learn how this Booksy Ambassador, educator, and master colorist learned to adapt during this difficult time by staying busy and being ready for the day that salons could reopen their doors. 
Staying Busy During the Shutdown
In the very beginning of the shutdown, 36-year-old Angel, admits that in some ways it seemed like a nice break. Unfortunately that didn't last long. Soon after being confined to his home in Orlando, Florida Angel began to ask serious questions about his situation. 
"After two weeks you wonder, where is the income going to come from? So then, you get a little uneasy. But as long as you stay busy, you can stay positive about it," Angel said.
To pass the time, Angel began teaching via online classes geared towards stylists in the industry. He worked with Hattori Hanzo Shears about five times a week and hosted three online classes with Booksy. Angel also created content with Sebastian Professional.
"I couldn't just sit around," said Angel. "I had to be doing something, and I definitely enjoy doing hair," he said. Angel added that he kept his technique sharp by styling mannequins in his studio. He also gave haircuts, root touches up, highlights, and coloring treatments to his wife, stepdaughter, and mother in law. 
Earning Income From Home
His online presence and work with several major names may have caused a chain reaction. Eventually, a lot of his clients began reaching out via Instagram to remain in touch, because they wanted to know when they could return to the salon. 
Angel estimates that he kept in touch with about 100 clients. And those short texts and quick calls proved to be great for business, as a number of people began to ask questions about maintaining their hair from home, which inspired Angel to make at-home touch up kits.
"The touch up kits were mainly for my loyal clients, who like to come in every three or four weeks to get their roots done. Some of them were essential, others had to be in front of Zoom calls for their jobs," he said. 
From there, Angel began selling at-home styling kits for people who wanted root touch ups. Each kit was specifically tailored to the needs of that individual client. Angel sold a color extender kit for $45 and a complete coloring kit for $50. Other coloring kits were priced between $65 – $75. 
To distribute each coloring kit, Angel would drop them off himself. He would leave them at the door of each customer, as long as that person lived within a 30-minute drive from his home. Overall, he sold about 20 kits. And that produced about $1,000 to $1,500 in total gross revenue.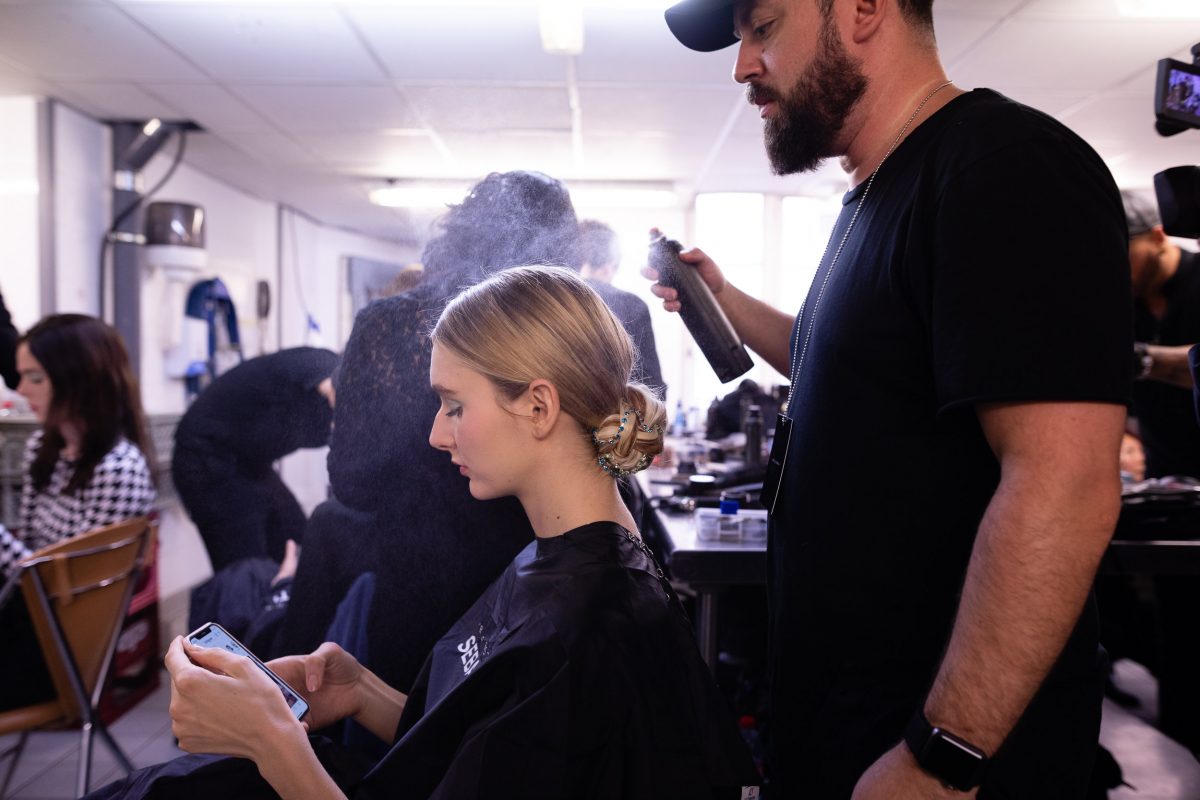 First Week Back Behind the Chair
All together, Angel spent roughly two months at home social distancing. So, he was ready for his first day back on Wednesday, May 13 when he returned to Atelier Salon, which is located on 411 East Central Boulevard in South Eola, Florida.
According to Angel, clients varied in regards to their mood. Some were very cautious and others had to be reminded about safety protocols. Naturally, the salon owner followed the recommended safety procedures, which included: 
Asking clients to wait outside in their cars before coming into the salon

Making sure that everyone in the salon wears gloves and a mask

Providing additional masks and gloves for people who lost or forgot those items

Allocating additional time between every appointment for cleaning and disinfecting

Removing magazines and other items that could be touched by clients 

Requiring stylists to change capes and smocks after every appointment

Leaving additional hand sanitizer at every station

Moving chairs to make sure clients and staffers remained six feet apart
Although the standards inside the shop were exactly what he expected, Angel said the real surprise came from the clients. People are well-aware that stylists are seeing about half of their clients, thus making half as much, so their tips are "better than Christmas,"  he said.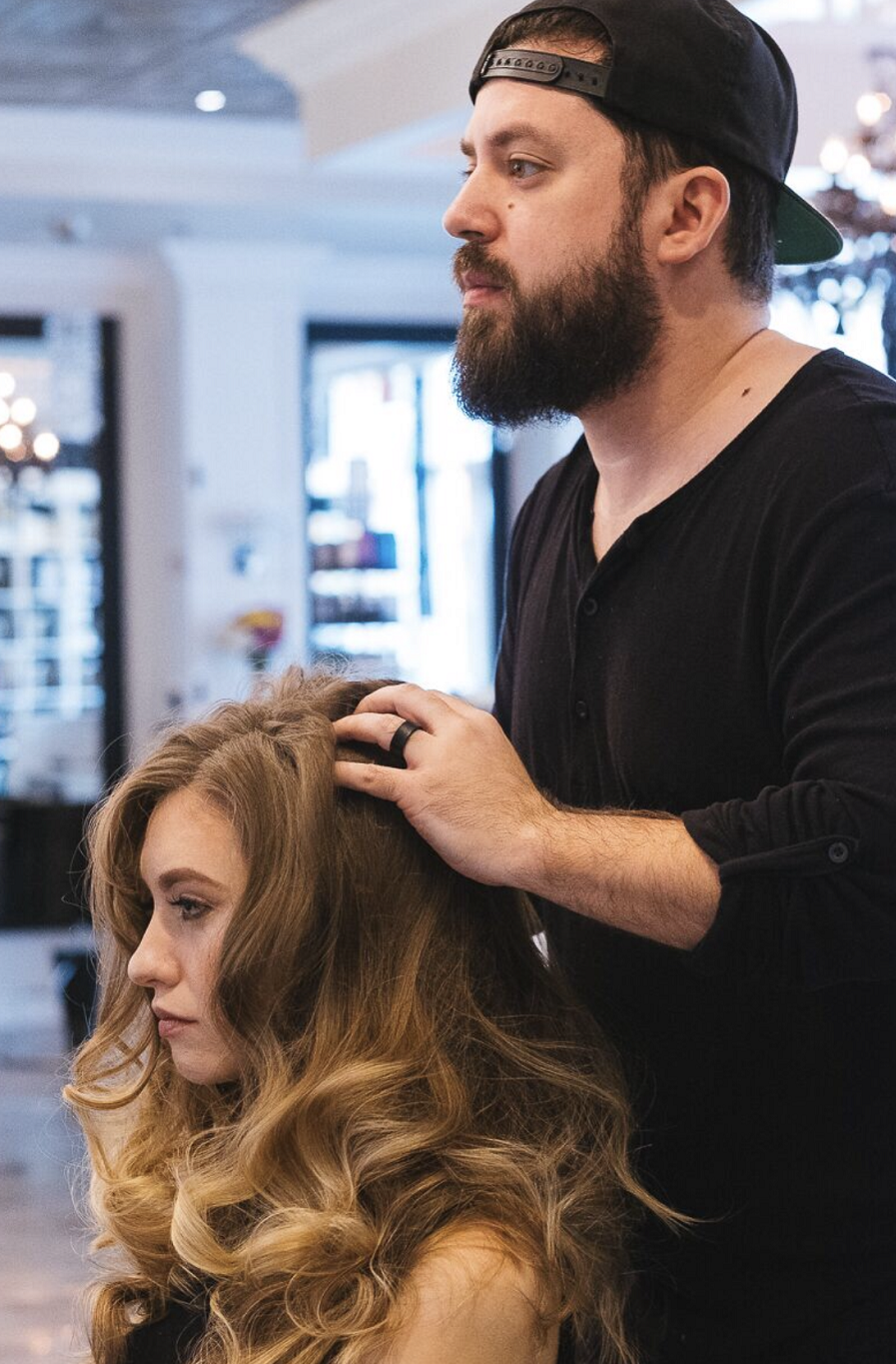 Advice to Stylists and Barbers
When asked to shed light on some of the more dramatic changes and surprises that he faced his first week, Angel said he did have to adjust to changes in his schedule. Because his shop needed to make adjustments to evenly distribute the amount of hours each stylist could work. 
Not being able to work full-time was a huge adjustment. Angel is also accustomed to double-booking clients, which means he can style hair for two people with help from an assistant. But that's no longer allowed, since so few people can be inside a salon at one time. 
It was also surprise that many of his clients had much healthier hair, he said. And that's because they choose to air-dry their hair, instead of using a blow dryer or an iron. Additionally, many clients stopped shampooing and conditioning everyday, which can also dry-out air. 
As a takeaway, Angel hopes that other stylists and barbers can still focus on some of the positives to get through this situation and stay motivated.  
"Use this time to enter some online hair competitions. Companies are doing a ton of stuff online," he said. "Why not take this time to enter some of those competitions? You have a lot of time on your hands, so why not get competitive and see where your craft will take you?"