Let's say you're ready for a switch-up. You've been taking care of your mustache for a while, but everyone needs a change now and then. And what better time to mix up your look than for a new season? If you're ready to step into fall sporting a fresh new look, there's no better place to start than the 'stache.
A mustache can truly emphasize your personality, give a new expression to your face, and make you stand out in a crowd. And, with so many mustache types out there, the opportunities are endless. Are you thinking about joining the mustache club, like so many others? Don't worry, you don't have to go it alone. We got you.
To help you out, we've compiled a list of some of the hottest mustache styles you may want to try out.
Most popular mustache styles
 in 2021
Pencil mustache
Let's start off with something vintage—namely, the pencil-style mustache. It's characterized by being just above the lip and being quite thin. Hugely popular among movie stars in the 1930's and 1940's, the pencil mustache is making a comeback for its unique style and shape. 
Usually, when you think of a mustache style, you probably think of something more full than the pencil 'stache. However, if you're struggling with growing facial hair, this might be the solution. It won't require tons of growing, and you can shape it to your desire.
Chevron mustache
Arguably, the chevron style is one of the most known ones. When you think of mustaches styles, this is probably one of the first ones you think of.
Sported by such icons as Tom Selleck, Freddie Mercury, or Henry Cavill, it's having a true comeback in 2021. So if you admired Richard's look in Friends (and who doesn't?), give chevron a whirl.
What makes chevron unique is that has a delicate upside-down V shape and goes wider than your mouth corners. It can also cover a bit of your upper lip. When it comes to grooming, it takes minimal effort to keep it looking nice and fresh—just comb down the sides and trim it regularly to keep its shape.
To accomplish this type of beard, go to your barber! They can shape this style for you, and give you tips on how to maintain them at home. Of course, if you're in the market for a new barber, Booksy can help you out there.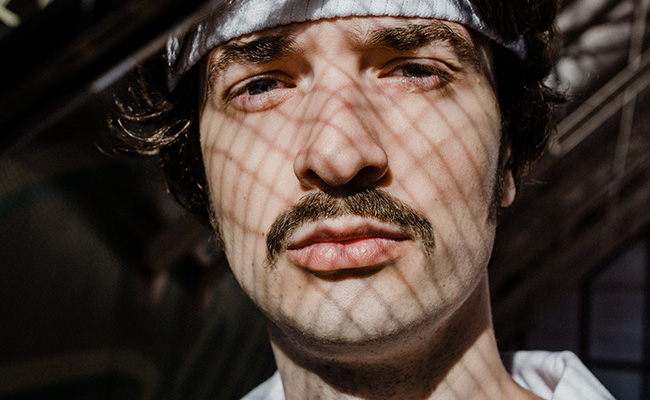 Handlebar moustache
Three words: Jonathan. Van. Ness. If you're not familiar, the Queer Eye star was widely known for their iconic handlebar mustache in 2018. So much so, in fact, that they've become noticed just by that. So, if you're ready to be known for your iconic mustache style, this is the one for you.
One of a thicker mustache styles, a handlebar is characterized by curled upward ends. This type of mustache is created by waxing both ends into an upward curl. They go out over the cheeks and back towards the middle of the face.
As you may have figured out by now, this style requires a lot of maintenance, so don't go for it if you're not ready to commit . For instance, you'll need regular mustache trims and everyday shaping with wax. In this case, talking to your barber is key as well, as he can recommend the best grooming products for your hair type. 
Lampshade mustache
Finally, we arrive at the lampshade mustache! As you probably guessed, the name of this mustache style comes from its shape. If you've ever seen comedian Eddie Murphy, this is his go-to. The lampshade mustache is a great choice if you want something nice and neat. 
It's characterized by being cut above the upper lip, as to not touch it. It shouldn't be wider than the mouth. To be successful with this mustache style, it must be kept neatly groomed. After all, you don't want to lose its short, neat shape!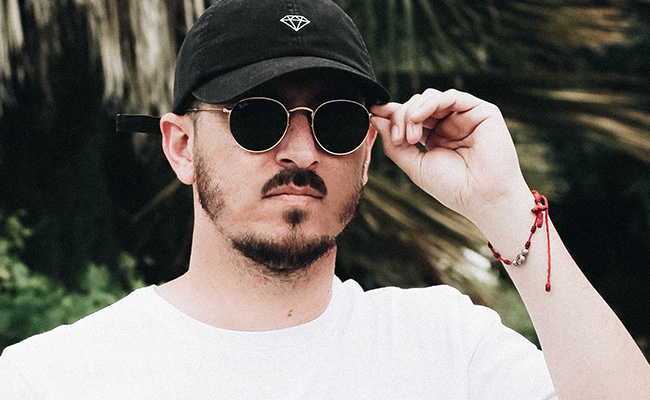 We hope you've found a mustache style to try out in 2021. If you decide you need to consult a barber, remember you can always book an appointment online at a barber shop near. All you'll need to do is visit the Booksy website or open the Booksy app!