Chicago is home to thousands of hardworking barbers, hair stylists, and nail technicians. On August 18th, Booksy invited many of these beauty pros to take a break from work and be our guests at the first-ever Booksy & Friends Happy Hour.
Held in our downtown Chicago office, we decided to host this Booksy & Friends Happy Hour for a few reasons. First, we love getting to meet our customers in person. Second, we know how hard these professionals work every day, and we felt like they deserved a little love (and a couple of free drinks) from us. Finally, it gave us a chance to share some of the coolest new features we're working on with our closest customers and friends. 
The big reveal at the Booksy & Friends Happy Hour was announcing Booksy Boost. Boost is our new marketing toolkit that helps professionals market their businesses and keep their calendars filled. To learn more about Boost, click the link here. 
You deserve to keep your calendar filled with both new and returning clients. Booksy Boost can help!
Of course, we don't throw parties just to talk about ourselves. We throw them to connect with you! Check out some of the highlights from our first Booksy & Friends Happy Hour. We hope you'll join us for the next one. Wanna be friends? Fill out your info here and we'll reach out to you!
A special thanks to Industrious Fulton Market for the space and YaySayer Shots for [most of] the fun.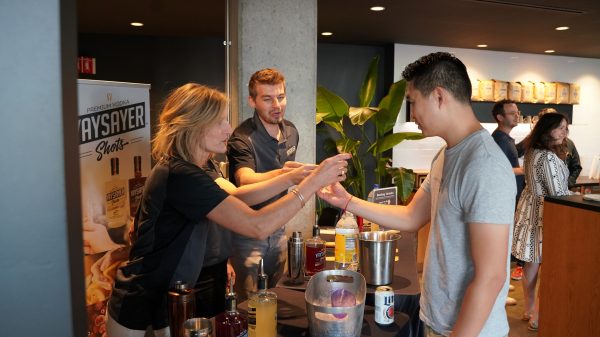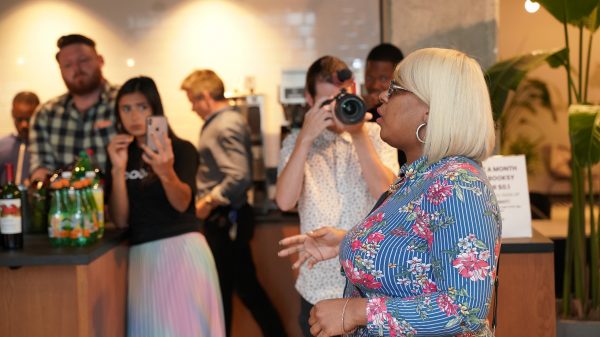 No matter where you Booksy, know that you're a part of the Booksy family. Keep your eye on our Instagram account for local events near you!