On March 25th, more than 20 nail professionals gathered in Chicago for the latest installment of our Booksy Nail Sessions. This session was held at the gorgeous Ace Hotel and featured nail influencers/artists/icons Naja the Nail Guru and Spifster Sutton.
What Booksy Nail Sessions Are All About
Booksy Nail Sessions are classes for nail professionals looking to better their businesses, their skills, and themselves. These events feature some of the top nail influencers in the nation who teach both nail techniques and business skills. The Chicago event drew a crowd of eager attendees who came ready to learn—and they didn't leave disapontined.
Nail Education: Chicago Style
The morning was full of networking, elevator-pitch practice, and education on marketing techniques. "A lot of beauty professionals are scared to market," says Naja. "What they need to know is how imperative it is. There's no guaranteed paycheck for this career. No client, no service, no money." In other words, if you aren't booking clients, you can't grow your business.
Check out our interview with Naja the Nail Guru at Booksy Nail Sessions: Chicago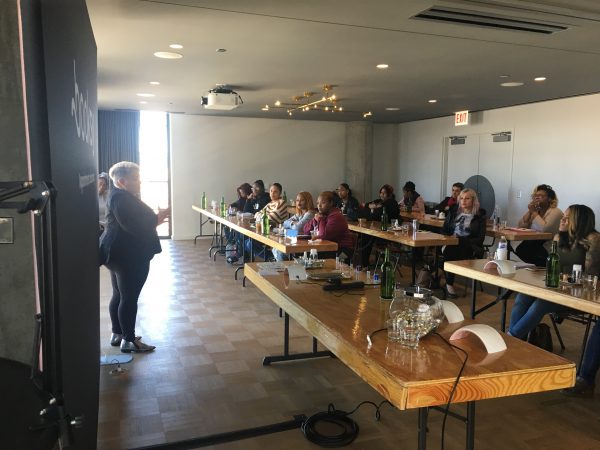 Spifster took to the stage after a quick lunch break (food is always provided at Booksy Nail Sessions). After giving a masterclass on how to do perfect marble nails, she also gave tips for how to make more money. To Spif, one thing is clear. Continuing education (such as the classes put on at the Booksy Nail Sessions) is part of what it takes to succeed. 
Check out our interview with Spifster Sutton at Booksy Nail Sessions: Chicago
"Trends are popping out every single day. From our fashion magazines to our music artists, to just other fellow nail techs," Spif says about the importance of staying on top of beauty education. "Constantly educating yourself means you'll always be finding new products and discovering new techniques."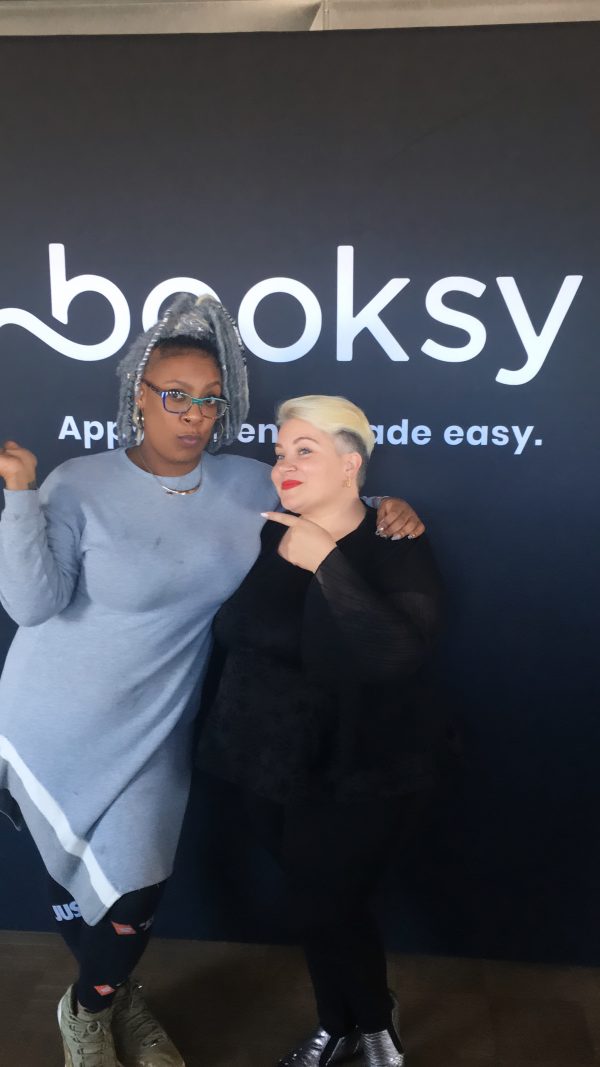 Naja, Spifster and all of the attendees toasted with glasses of rosé at the end of the event. "These women need to celebrate themselves—celebrate the small successes that they have every day," Naja says. The networking continued, bonds were made, and everyone left with more knowledge, inspiration, and confidence than they had when they walked in.
So, when's the next Booksy Nail Session? We're heading West!
Interested in other Booksy events near you? Follow us on Instagram to stay up to date on all the barber and beauty happenings!