In a stylish metropolis like Chicago, weaves and wigs aren't hard to find. But if you want "the love effect," there's only one woman to see: Taije Simon, or as she's better known, Love Taije. As the Queen of Chicago Weaves, Love Taije gives her clients more than just a bomb hairstyle. She gives them an experience

Learn how Booksy helps Love Taije spread the love by hooking her up with new clients
The Love Effect
For Taije, the salon experience is all about love. "Some people just do hair for money," says Taije, "When I do your hair, I'm doing it to make you feel special. I want you to have that love effect." What is the love effect? "It's about inspiring women," she says, "I like to make women feel great about themselves. You get TLC with Taije."
Beauty in Community
There's almost nothing better for your self esteem than getting your hair done. But a trip to the beauty parlor isn't just about getting a new 'do. It's also about creating a community. "For a woman, coming into a salon is like a tribe, a sisterhood," she says. "We come together in this space and we talk. We create a bond."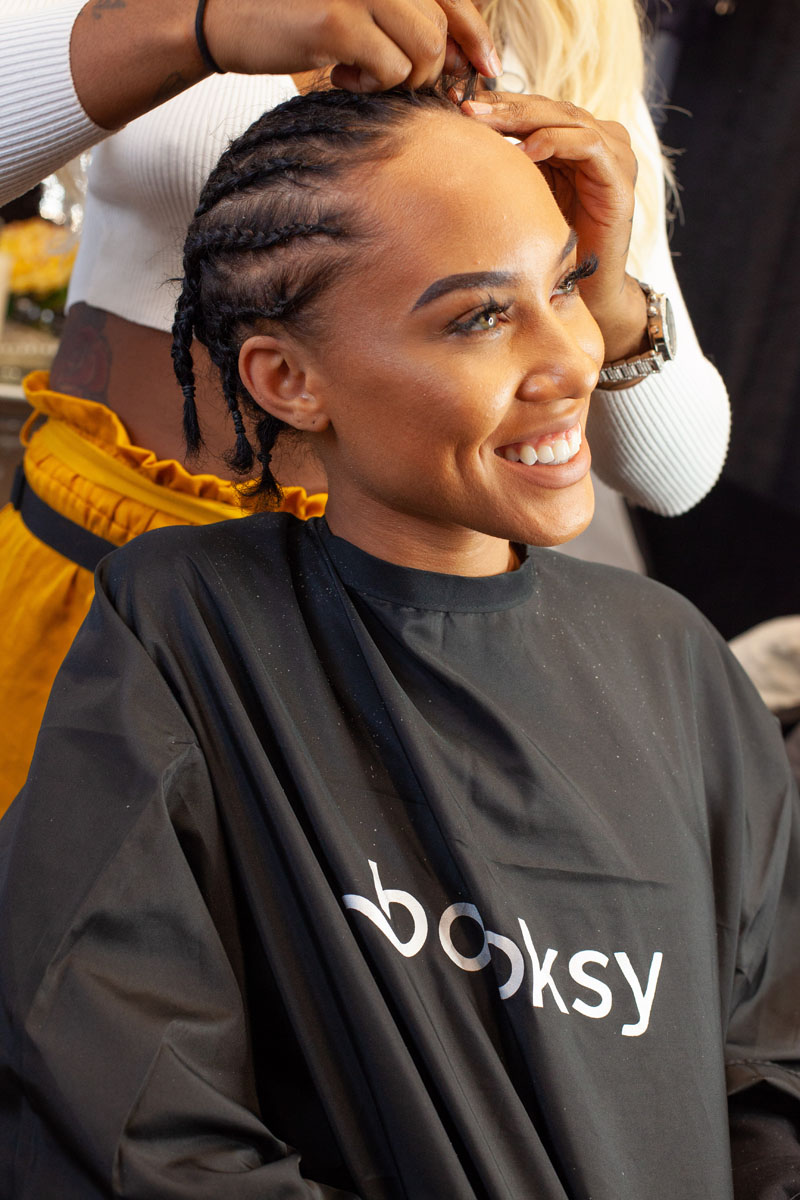 Keep out of the Kitchen
There's nothing wrong with trying to save money by maintaining your hair at home. But if you want healthy growth while rocking a weave, get out of the kitchen and go to a pro. "I make sure I maintain a person's hair, keeping it healthy and growing under the weave," Taije says. "You can look up some things online, but you don't know what works for your hair. I do. I can help you work out a system, then help you grow it."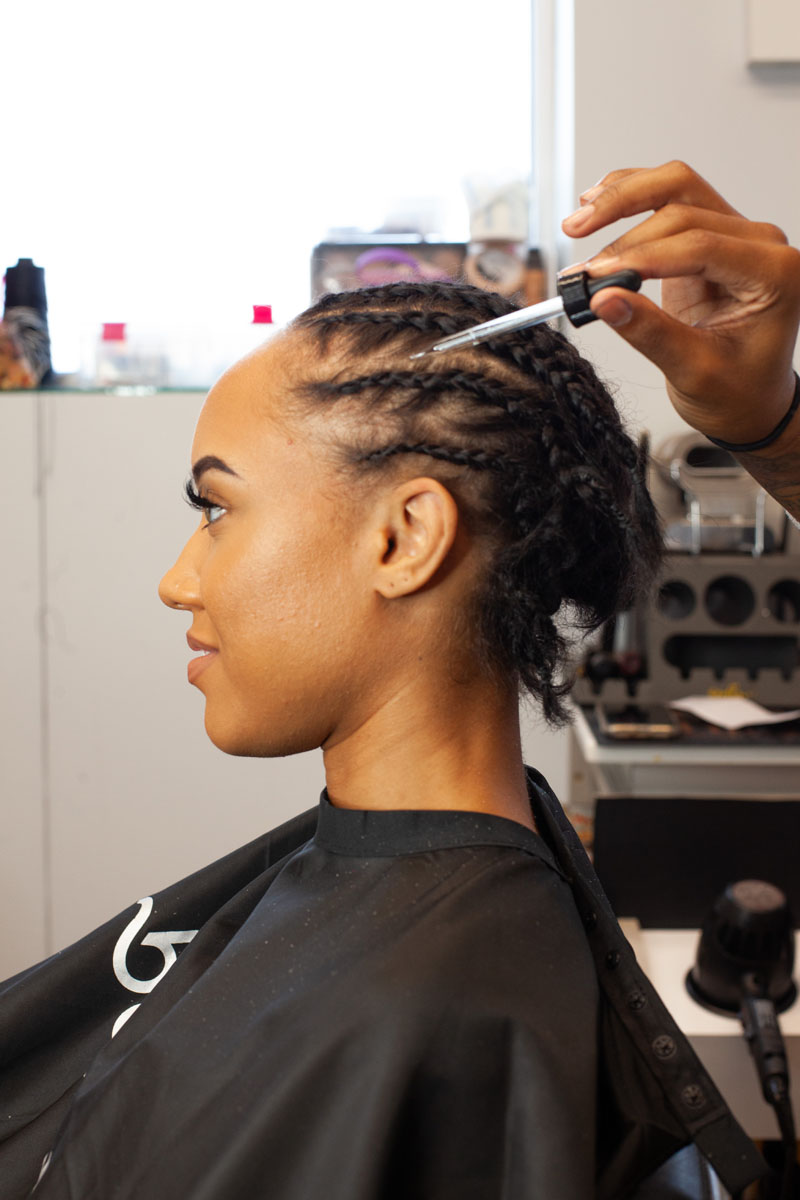 Taije has seen (and fixed) her fair share of messed up hairstyles. Clients have come to her feeling emotionally wrecked by the effects left on them by a janky Chicago weave. "I've literally had people sit here in my chair and cry," she says. "They've been scarred by stylists who didn't know what they were doing, or by a kitchen beautician. Then I do what I do and they get so excited. They'll be like "Oh my god, I look so good! I didn't expect I could look this good!" For Taije, getting that reaction means everything to her. "That's what I live for," she says. "To have that joy going on."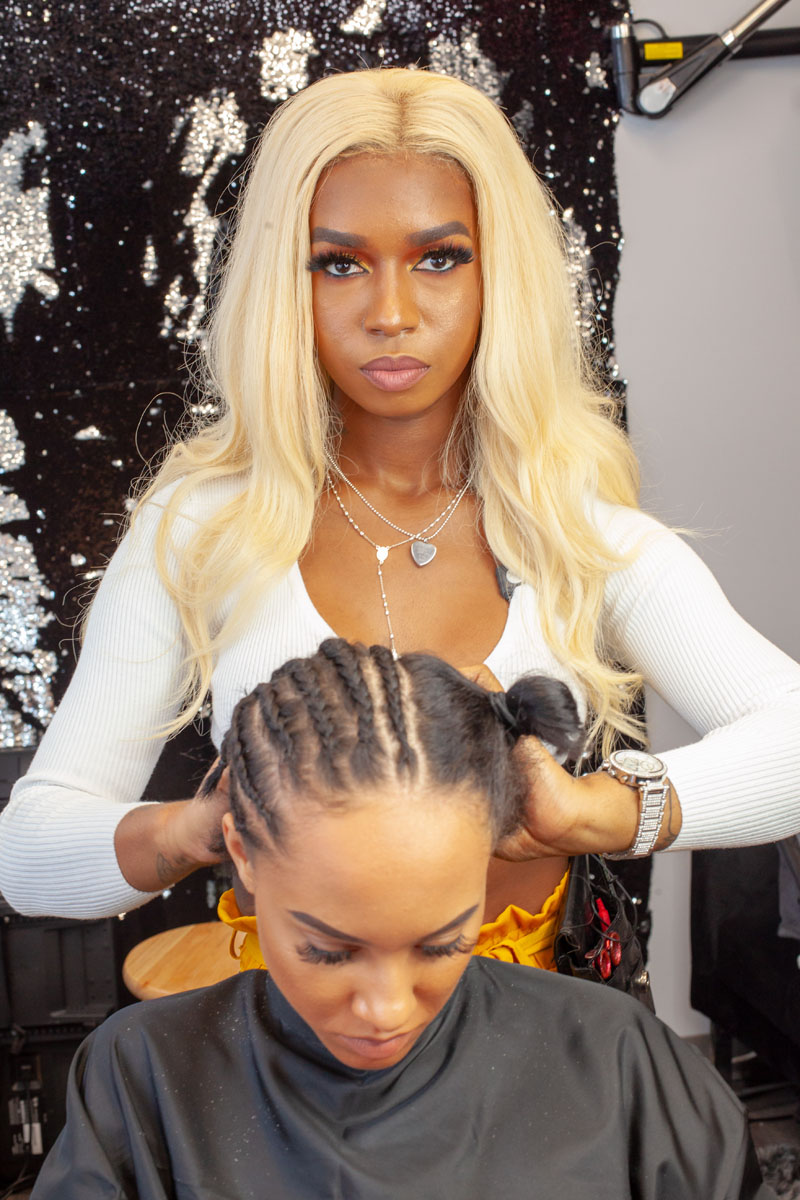 Wigging Out?
In Chicago weaves and wigs have come in and out of style over the years. "Wigs used to be taboo back in the day," says Taije. But the fact is that women have been wearing wigs since at least 2700 B.C., so they've never really gone out of style. These days, Love Taije tells us that women are embracing the freedom wigs give them: "Now it's like "Is that a new wig on? That's cool!"
The best thing about a wig is that it lets you express yourself with different looks that might not be possible with your own hair. "I think every woman should have a collection of hair," says Taije. "When you put a wig on, you can give yourself a totally different look. Different hair changes the vibe of a person."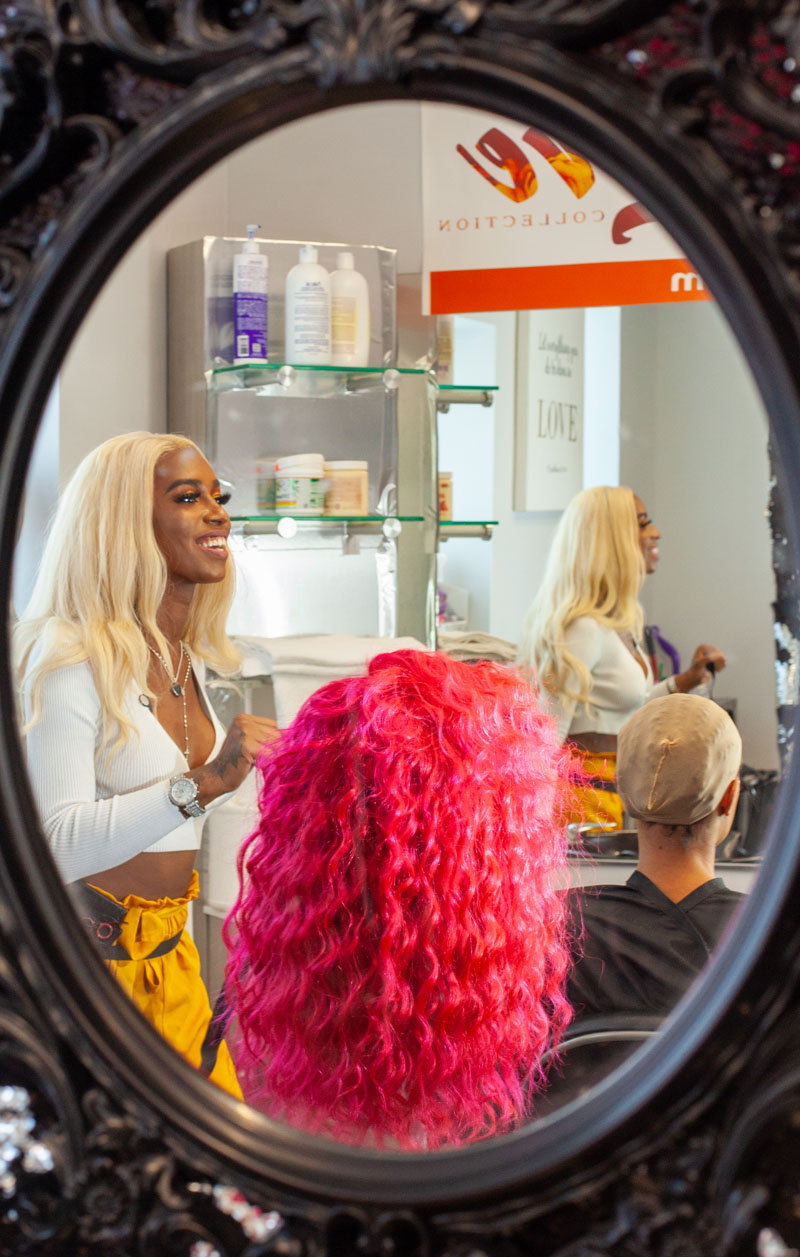 Chicago Weaves = More Options
For her clientele in Chicago weave options are limitless. "When it comes to wig consultations, I have different varieties," she says. "I can custom make you a wig from scratch, or offer you wigs from my own hair collection, called the Love Collection." No matter what the client chooses, Taije can hook them up with a hair piece in any cut, color or style they can think of.
(Hair Dress for) Success
Looking to the future, Love Taije plans on being even more than the Queen of Chicago Weaves and Wigs. "The ceiling for what I consider success is so high there's no stopping point," she says, "I want to be the Beyonce of hair."
Considering how loyal her clientele is (and how fast she's growing her business with Booksy), there's no limit to where Taije wants to go with her career. Along her journey, it's clear she's going to be spreading a lot of love. "When clients come to me, I give them a new look, a new vibe, and then send them out into the world. They leave here ready to experience life and to be happy. That's what the love effect is all about."