Orlando-based Mr. GCuts is an old-school, traditional barber who built his clientele over decades. Five years ago he discovered Booksy, gave up his paper calendar, and said goodbye to constant calls and texts. When he turned on Booksy Boost (Booksy's premium marketing toolkit), he booked 32 brand new clients in just 8 months. We sat down with Mr. GCuts to talk about the difference Booksy made in his business, and in his life.
Mr. GCuts loves the fact that he can say, "Don't call me, don't text me, Booksy me."
How did you find out about Booksy?
I was scrolling on Instagram when I came across a post from @barbersince98. He was promoting Booksy. I started to get curious about these booking systems because I was getting tired of the call sheets which actually started to affect my professionalism. I always stress professionalism. 

From the moment I started with Booksy, I noticed a shift in my relationship with my clients. I was able to reach so many people at once. I love the fact that I can just say, "Book me on Booksy." No calling, no texting. It has changed the interaction I have with my clients. 
How hard was it to get set up with Booksy?
Booksy is so user-friendly. I thought it would take at least two or three business days, but that same day they walk you through it. Honestly, I was skeptical of how easy it all was. I'm not a high-tech individual, but I can say with full certainty that this has simplified my life. 
What is Booksy Boost and how does it work?
Booksy Boost is a program that helps promote my business. It allows me to stand behind the chair and still be able to reach people that I never used to reach before. Boost lets me interact with people that I've never even seen before. My job then becomes easier, because now I can focus on keeping them in my chair once they're there. Booksy Boost is what got them here.
Boost has brought Mr. GCuts clients that otherwise would have never heard of him.
How many new clients has Boost brought you since you've been on it?
I've been on it for 8 months, and I've gotten 32 new clients. There's an additional $2,000 in my bank account and I didn't break a sweat. And everybody that has become my client through Boost is still my client to this day.
Why should other barbers try out Boost?
Other systems will help you manage your business, but Booksy Boost helps you manage and grow. It gives you additional features and more exposure. It also adds a level of professionalism you won't find with any system other than Booksy Boost. 
What's your favorite feature in Boost?
I love how easy it is to see exactly how much I've made. I can see which clients are coming back, and how much that specific client has brought me. It's awesome.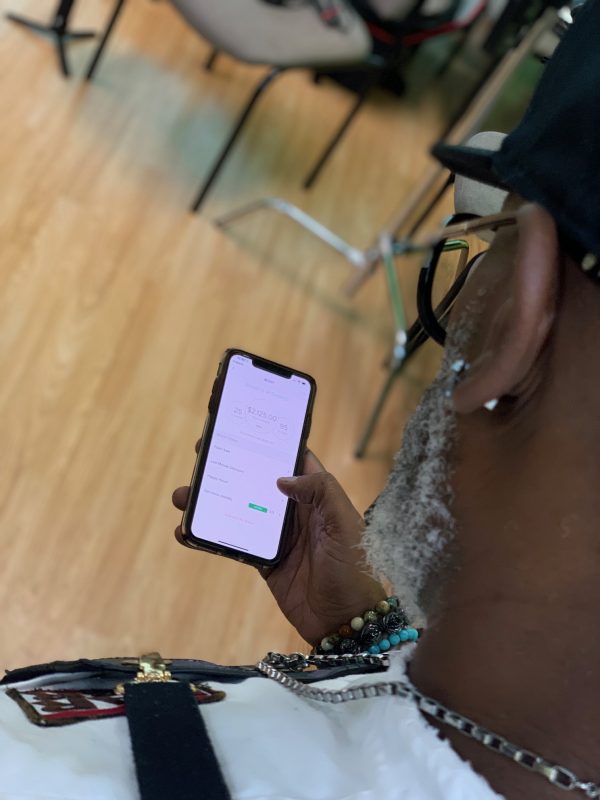 How does Booksy give you peace of mind?
Booksy gives me peace of mind by allowing me to be the professional that I am without the red tape. I get peace of mind knowing I don't have to worry about clients missing appointments or being late. It gives me the ability to concentrate on my skills, and on my passion. I love to keep pushing my passion and Booksy lets me do that.