For beauty professionals, attracting attention online via Instagram Repost Accounts is more than just good practice. Nowadays, it's an absolute necessity. And that's especially true because more Instagram followers and likes can easily translate into more repeat business. 
But don't wait for people to find your work. Take steps to get your portfolio pictures and images that showcase your creativity published onto an Instagram Repost Account. These accounts are designed to collect content about a specific topic and post it in one place. 
In the same way that a private group on Facebook allows its members to reshare content for thousands of like-minded viewers, an Instagram Repost Account means your content could be seen by followers across the globe who are already invested in learning about your technique. 
Start getting images of your haircuts, grooming services, or coloring treatments onto Instagram Repost Accounts today. And to help make sure that happens, here's a few tips for Booksy professionals who are ready for their work to be picked up by Instagram Repost Accounts:
Only Publish Quality Photos 
In general, uploading quality content to your social media page is always the best practice. And that's because great photos help make sure you're attracting the right kind of online attention. With regards to Instagram Repost Pages, posting quality pictures is pretty much a rule of thumb. 
It's important to remember that individuals who are considering featuring your work on their Instagram Repost Accounts will only respond to quality photos. So, it's always important to make certain that every high quality picture looks great and reflects your best work.
Start by making sure you always use modern camera equipment or an up to date camera phone. And always upload multiple pictures but don't ever repeat the exact same image. 
Also know that repost pages try to create a uniform esthetic, which is hard when resharing work from many different creators. So, keep your images simple for consideration. For more tips, keep researching taking pictures for social media. But here's a few more key takeaways:
Keep the light behind or above you, instead of behind your client

Make sure you always take pictures against a solid background

Stay away from busy backgrounds

Take close-up shots from the chest up

Always make sure the hair or make-up is the focal point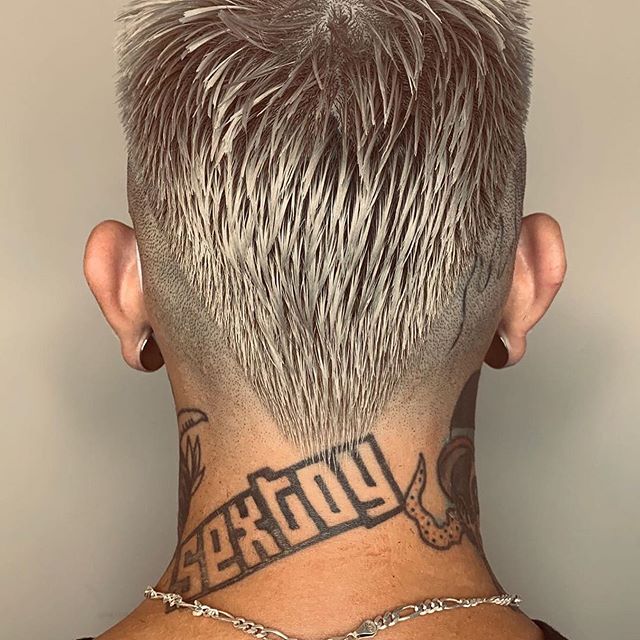 Avoid Over Editing and Minimize Using Filters
Not long ago, Instagram was more of a source of inspiration for beauty and grooming professionals. Now, it's a hotspot for discovery that can lead to more clientele. Keep that fact in mind while taking pictures of your work or if you decide to edit any images.
The goal in fine-tuning any image that you want to get published onto Instagram Repost Accounts is to make sure that it can be reshared on a page that artists and clients actually view. That said, less is actually more, which means don't overdue editing or filters.
Try downloading a free app like Snapseed to make subtle edits and touch ups that help your photos look just right. And if you shy away from serious editing, make sure you never crop out your work. Also avoid pasting text onto an image, which can take away from the picture. 
Know How to Use Hashtags
A hashtag is any word or phrase immediately preceded by the # symbol, which you can add to the caption or comments section of your Instagram post. When you click or tap on a hashtag, you'll see other social media posts containing the same keyword or topic. 
Hashtags make it easier to find posts with information on a theme or specific content. Many Instagram Repost Accounts use these tags to discover fresh new content to reshare on their feed. So, it shouldn't come as a surprise that the hashtags you choose should be taken seriously. 
When deciding which hashtags to use, know that it doesn't hurt to do a little bit of research. For example, try making a list of the hashtags that popular Instagram Repost Accounts use, especially if you want those accounts to showcase your work. 
Use the repost pages' hashtag, while uploading your content onto Instagram. And remember to keep in mind that people can also choose to follow hashtags, which means potential clients could see your hashtagged post in their feed even if they don't follow you. Spend a little time thinking about the right hashtag and reap the benefits. 
Keep Publishing Content and Consider Trends
One of the most important things to remember is to keep taking pictures and uploading that content. Regardless of whether or not Instagram Repost Accounts are publishing your work right away, it's important to continue adding content to your Instagram page.
If your work hasn't been reshared take a closer look at the work that has been published on popular Instagram Repost Accounts. Keep creating work and publishing images that are similar to content that's already been published to make sure that your work gets reposted in the future. But remember to keep using hashtags and stay patient. 
Consider reviewing statistical information and data that's compiled via Instagram analytics. This step should help you identify the specific times and days when your posts are most likely to be seen. Then publish content on Instagram, during the days and times when more people are viewing your posts.
Instagram analytics will help you learn about overall trends across your followers and how your content performs. It will provide insights for posts, stories, and IGTV videos. Taking this step doesn't guarantee you'll catch the eye of an Instagram Repost Account. But it should help you gain valuable insight on which of your posts work best, so you can repeat that success.