As owner of Chicago's Rockstar Barbershop, Ruel Rockstar knows how run a business as expertly as he gives a fade. With three barbershops, a tattoo parlor, and its own product line, Rockstar Barbershop isn't just a chain of shops anymore. It's a bona fide brand.

We caught up with Ruel to find out what it takes to make it in the barbering game. He shared what he loves about the business, what obstacles he's had to overcome, and how mastering his schedule gave him the time to enjoy his personal life—and still take care of business.
How did you first get into barbering?
When I was growing up, we didn't have a lot of money—but we all needed haircuts. So we would cut each other's hair.
What were the biggest challenges you faced the first year on the job?
The biggest thing I needed to learn was how to communicate with clients and understand what they really wanted. When I went to barber school, I already had a lot of experience cutting hair. But I didn't have experience cutting customers.
What motivated you to open your own shop?
I felt that the workers weren't treated right at the first barber shop where I worked. So I wanted to create an opportunity for barbers to actually feel at home and work as a team. That made me hustle to open my first Rockstar Barbershop.
What was the process like for opening your first Rockstar Barbershop?
I saved up, I hustled, and I made it happen. It was a big struggle, because I had to sacrifice a lot of time with my family. It took a lot of long hours in the shop to make it what I wanted. Then we went on to open to a second location. The second location was a lot rougher.
Why was the second location rougher?
The location itself was rougher because there was more competition nearby. Whenever we raised our prices, clients would run to the next barber shop. If it was cheaper, they'd just go there.
So we asked ourselves: what are we doing that those cheaper shops aren't doing? That's why we created a service that we call the "Rockstar Treatment." It just took off from there.

What's the Rockstar Treatment?
It's our signature treatment that makes you look and feel like a rockstar. It includes a full haircut, a full shave, and facial treatment.
What did guys think the first time they got a facial? How did you even get them to try it?
The first time we introduced facials into the barbershops, a lot of guys weren't into it. They thought it was just a female thing. We get men to try it out by giving them a free facial whenever they got a haircut. After that, they're hooked. It's been a huge success and our guys love it now.
Look—offering more services gives you more opportunities to make money. At one of our locations, we even offer tattooing. (That's done in a separate room, so everything is sanitary of course.) But it's a part of what we feel is the Rockstar industry.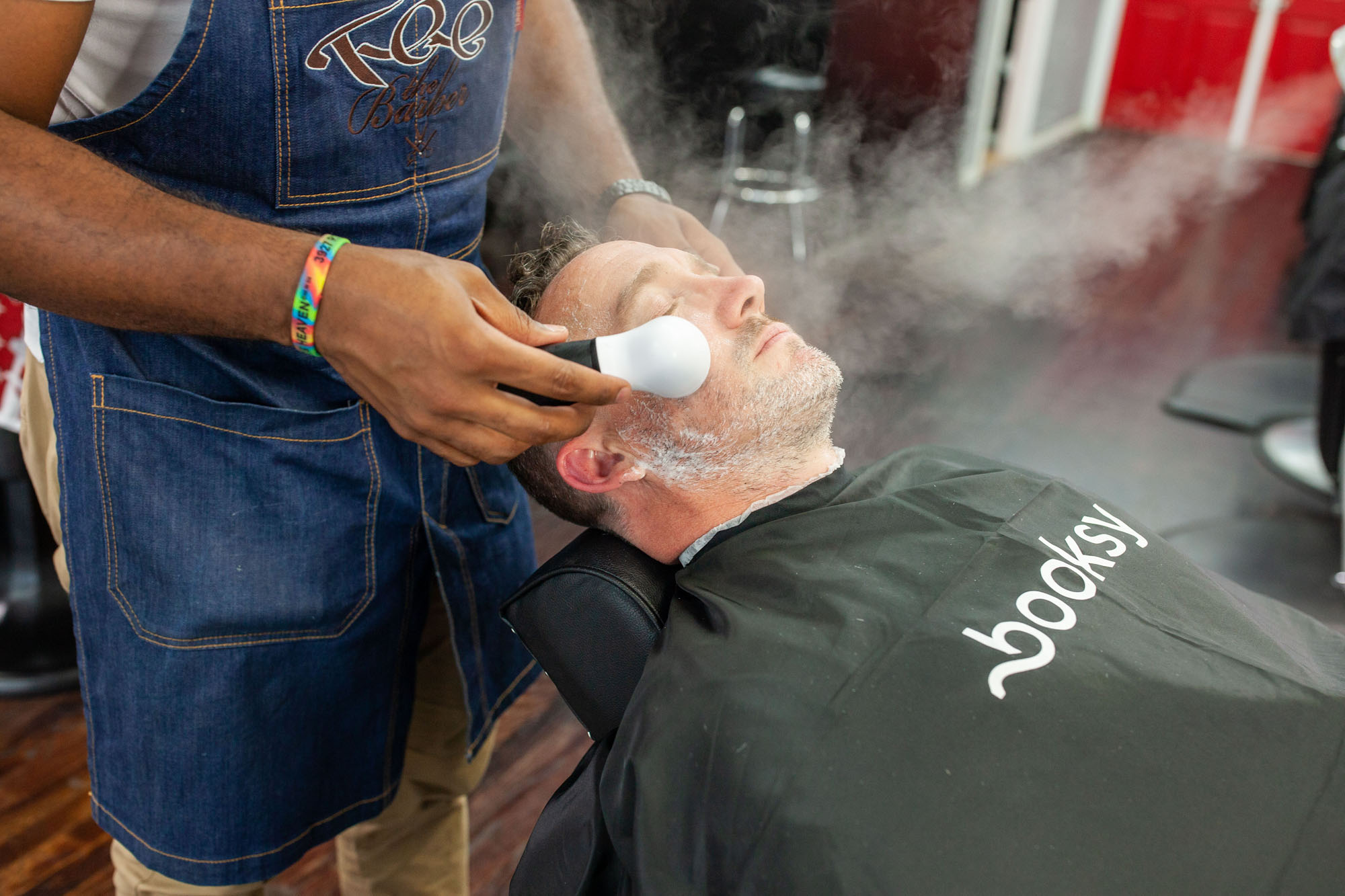 What do you mean by the "Rockstar industry"?
It's about growing the Rockstar Barbershop brand beyond just the barbershops. After I achieved my goal of opening a second location, I started changing the way I think. I want to create something bigger. So we started creating a line of razors, hair gel, and other products for all the Rockstar barbers in the world to use.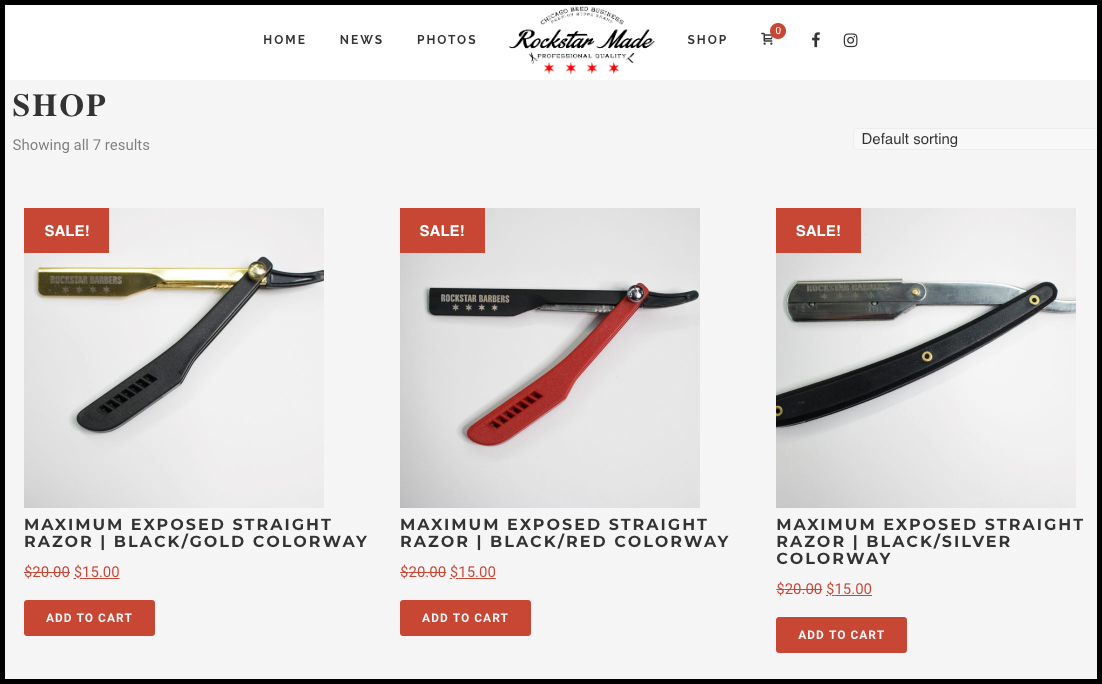 Why did you decide Rockstar Barbershop needed a scheduling and booking system?
To grow my business, I knew I had to manage my time better. I tried other booking apps but I never really liked them. Before that, I was just a traditional barber. I would get text messages and set up appointments through there. Neither way was really working for me. Then I heard about Booksy at a barber show from my man Oscar Torres (aka @barbersince98). Once I got introduced to Booksy, everything was easier.

How difficult was it to set up and start using the system?
The people at Booksy helped me set it up and made it really simple. The biggest fear I had was switching to a booking app and merging all my clients into Booksy. But it was actually really easy to do.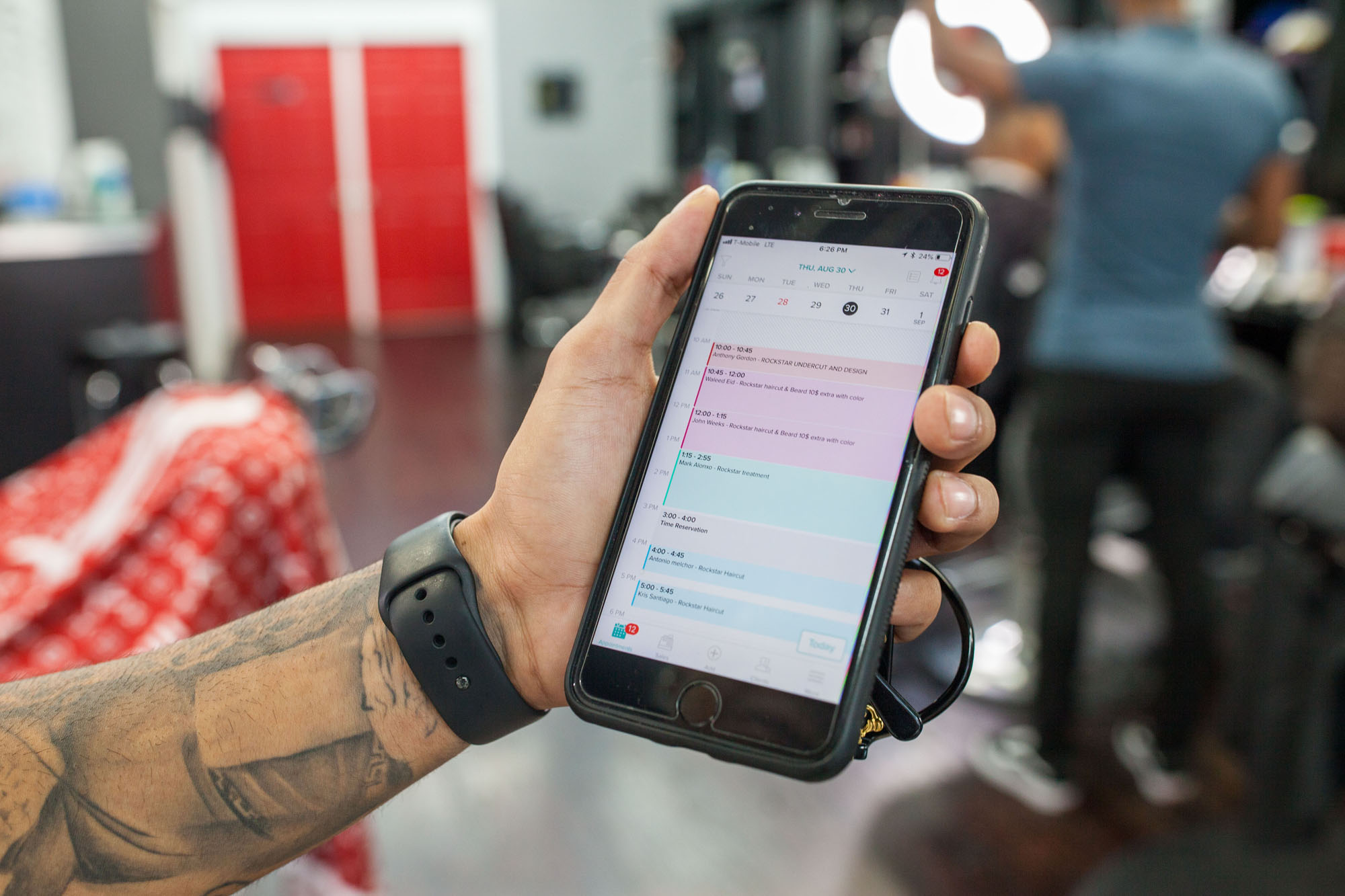 How has using Booksy helped you to run your business?
Now, we're able to set our own schedule. We know what time we are going to start and what time we're going to finish. We know what kind of haircut we are going to cut next, and what they're going to pay for.
As far as the barbers that don't use it, they're just waiting on whoever to walk ins. They don't have any freedom with their time because they don't know how busy they're going to be. With Booksy, you get your freedom.
What's your favorite feature in Booksy?
I like seeing how busy the barbers are. That makes me happy. Checking my availability is another feature I like. I like knowing if I'm booked the whole day, how much money I'm going to make, and how much freedom I'm going to have.
Why is time management so important to you?
Because you can't get time back. I need my time to achieve everything that I want to create. Knowing when I need to be in the shop also allows me to spend my time on all of the other stuff I have to do. Both in my business and my personal life. Booksy has helped me with that a lot.
How are you using Booksy to market your business?
It's been great for social media. I put my Booksy link on our social accounts. Clients just click the link and it lets them choose their barber, choose their service, and book their appointment.

Have you used Marketplace (Booksy's feature for new clients to discover merchants) at all?
I have, and it's been great. We see new faces in here daily that we got through Marketplace. It's helped us book a bunch of new clients we wouldn't have gotten otherwise.
What is your ultimate goal for the business?
I want to help the barbers who work here grow in life. To me, success means helping them open up their own shops, helping them get the apartment they want, the house they want, helping them take care of their family, and helping them get income.
What do you love most about your job?
To me, it's not a job—it's a passion. I get to meet new people, hear different stories, and give them my feedback of what I think. I just love it. And when you love what you do, you never work a day in your life.