Are you thinking about making a bold career move to leave your current job behind and work in the beauty and wellness industry as a hairstylist, colorist, or wellness provider? 
Or maybe you know someone who's asking themselves that same question but in regards to barbering because they need a fresh start, and crafting fresh cuts might be a good fit.
Well, that's what two of our more successful business owners were thinking before they took a huge leap of faith to find the autonomy and pride in their work that they had been seeking.
Read on to find out how a 9 to 5 number cruncher left corporate America to open a private barbershop that specializes in old school charm. And learn the steps that a determined single mother took to become a stylist, makeup artist, esthetician, and Booksy Brand Ambassador.

Making Three Times as Much
If you take a second to step inside Prohibition Barbershop Co., which is located in the Pilsen neighborhood of Chicago—you'd never guess that its owner, Josh Velazquez, 38, ever wanted to do anything but sculpt beards like a fine artist. 
His slightly cuffed sleeves reveal creative tattoos that express his artistic side. And yet, when he introduces himself, there's no doubt that a meticulous businessman is shaking your hand. 
For Josh, the call to become a barber actually came when he was a senior in high school, while he was cutting hair in his parents' backyard. Then, he was charging five bucks for a haircut and an extra three dollars for anyone who wanted a graphic design.
The long lines of high schoolers waiting to look clean before prom and homecoming was a good sign that this young man found the career that would be his life's passion. But Josh became a father around that time, so he decided that something stable would be the best bet. 
But after 13 years of working in the payables department at a respectable company, it was time to take that leap of faith, which meant dropping everything to enroll in a barber college. 
"I couldn't continue to live—like in a, in a box pretty much. In the corporate world, I know they're going to cap me off. Let me determine how much I can make a year. Let me determine my career," Josh said, who now makes three times what he made suffering inside a cubicle.
How to Make It Happen
Josh had a lot to consider before stepping out on a limb to become a barber. And for anyone who's facing that same decision, he recommends taking some of the following steps way before quitting your day job and enrolling in barber college or cosmetology school:
Practice your skills on family and friends, while keeping a list of potential clients

Master your trade by watching online tutorial videos

Consider a mentorship program or working as an apprentice 

Job shadow different barbers or stylists for a day or two to learn industry culture

Build industry contacts by networking at trade shows and industry conferences

Earn certifications or attend school without leaving your current job

Invest in all the proper tools and quality equipment, which can last for years

Ask people about their experiences with barbers or stylists and what they did or didn't like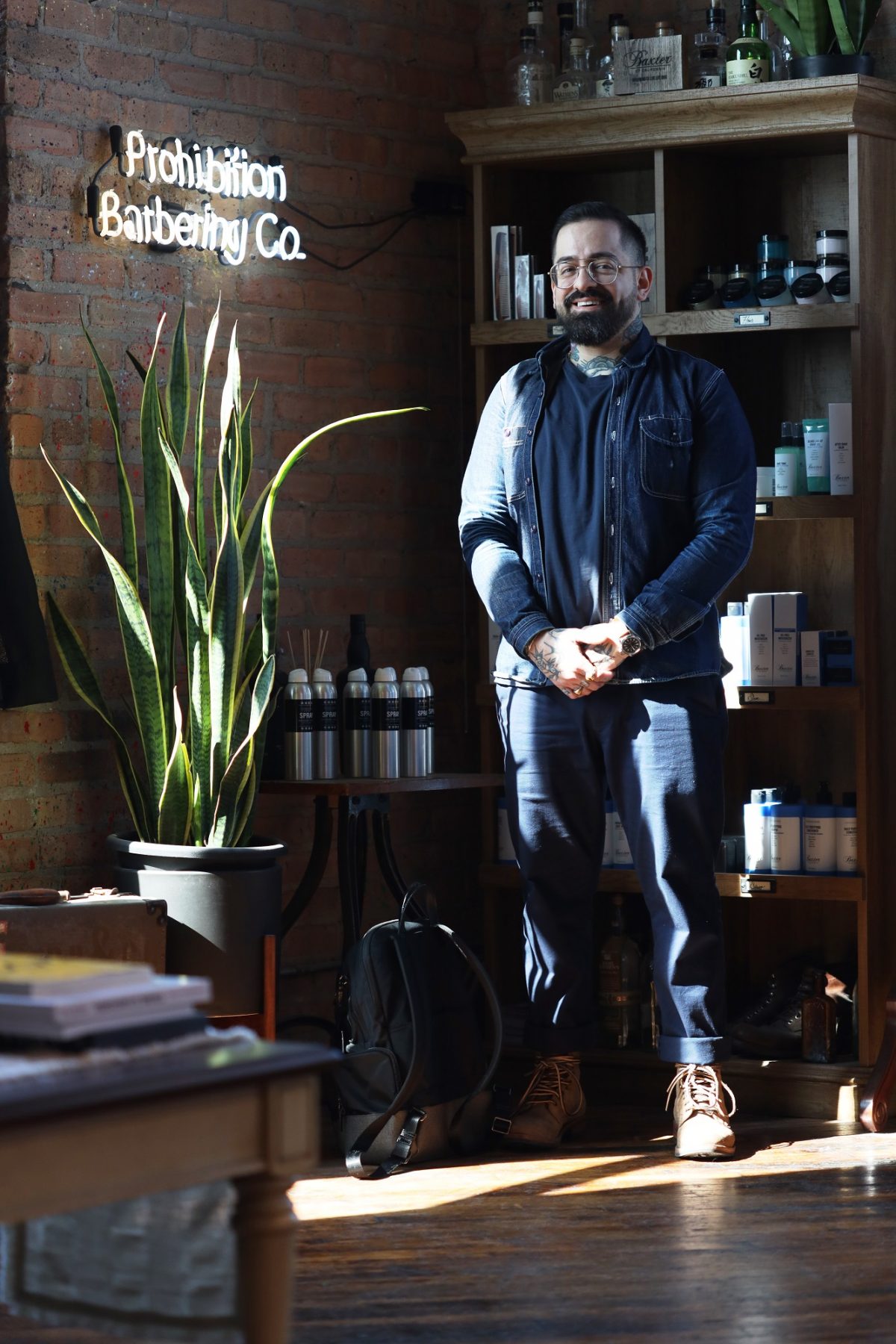 Josh also tells anyone who's thinking about becoming a barber or a stylist to be prepared to take untraditional routes. He attributes part of his success to the fact that he worked inside a salon for years after finishing barber school. 
That experience taught him the value of offering specialty grooming services, in addition to an upscale experience. Josh was also able to make connections and become a lead educator for Baxter of California, before teaching his own men's grooming class for L'Oréal. 
Above all, Josh said that it's important for any stylist, barber, or grooming expert to learn about the day-to-day life of being involved in this business, which is about putting other people first. 
"You're dealing with all types of different characters, all different types of emotions, attitudes—our job is to channel that and to bring them to a place that brings them peace. And that is the barbershop. That is the salon," he said.
Pro-Tips from a Stylist
That exact same point about being able to work well with people and appreciate a lot of different personalities was echoed by a stylist, esthetician, makeup artist, and Booksy Ambassador named Tiffany Lambert. At age 31, Tiffany runs her own business called Tiffany Paige Pro.
Despite her commitment to this industry today, when Tiffany was first invited to become a beauty and wellness provider, her response was a fiesty "absolutely not," she said, adding that she "had like three jobs at the time and was a single mom and was going to school online."
But after doing some research, Tiffany learned that this could really work for her because she would be able to ease into the career by attending training sessions on the weekends for a couple of hours, while learning the foundational steps of performing the perfect updo. 

She tells industry newcomers that technique is absolutely what you need to have in order to be a good professional, but communication, being able to style for the client, is an artform in itself.
"In the bridal industry, specifically, if you don't do somebody's makeup to their exact liking for the day of, it turns into a complete mental breakdown and then everything—[expletive] hits the fan," she said.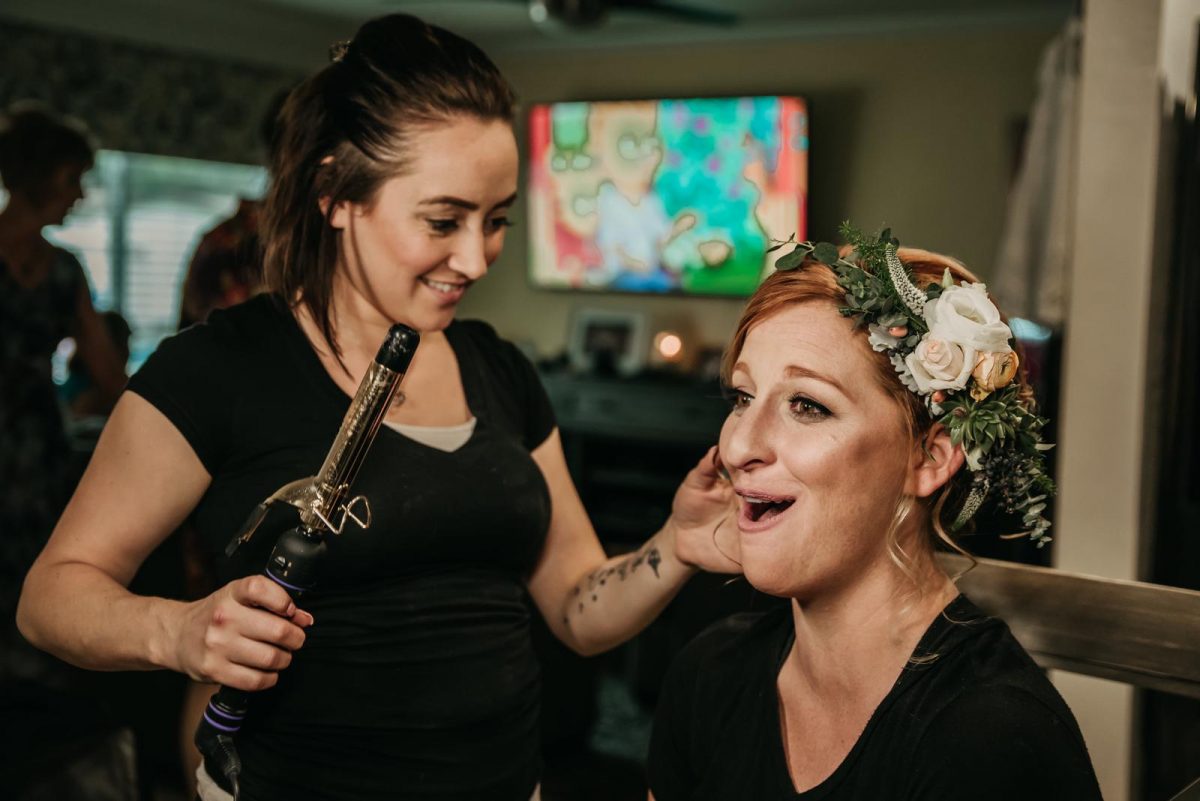 The Keys to Success
This colorful stylist who can pull off a host of totally different hair styles said it's important for any stylist or barber to plan out a career path before enrolling in school. Because just like a student at a university, it helps to know how your degree will advance your career. 
"You don't pay a school just to graduate—you pay because you've already invested in yourself and that's what you decided to do," Tiffany said.
Tiffany also believes that this business is about personal relationships, so it's important to keep developing your skill sets by staying up to date with advancements in the industry.
This will make sure that when people sit in your chair you can create the latest cut or trend, which will keep clients coming back for more.
On a final note, Tiffany offered a few more general but important tips that she believes every stylist or barber should consider before committing to this career path:
Make sure you have the ability to

offer constructive feedback

because you will have to look at someone and say, 'I don't think that style will suit you, but here, let me give you a better suggestion.' 

Always remember to

continue searching for the client base you want to attract

. You may have to go out and find clients, specifically through word of mouth and networking. But remember that search is never over. 

No matter what part of the beauty and wellness industry you choose, you're probably not going to be busy your first second or third day. So ask yourself,

do you have the tendency to stick it out

even when it's not perfect?