Chicagoans know that Humboldt Park is a neighborhood with a rich culture and a great vibe. 
The dominant Puerto Rican population feels it when they show out for a lively annual festival, marching proudly underneath their country's flags, which hang over a stretch of Division Street that's affectionately called little Puerto Rico.
This West Side neighborhood is home to hip bars with dim lighting, thrift stores that sit confidently next to expensive boutiques, and restaurants that stay packed until late at night.
But more than any of those things, this area has history and soul. And more than most people, Talia Torres knows that fact, because Humboldt Park is where she was raised. It's also where she chose to thrive, as one of the few female barbers in this windy city.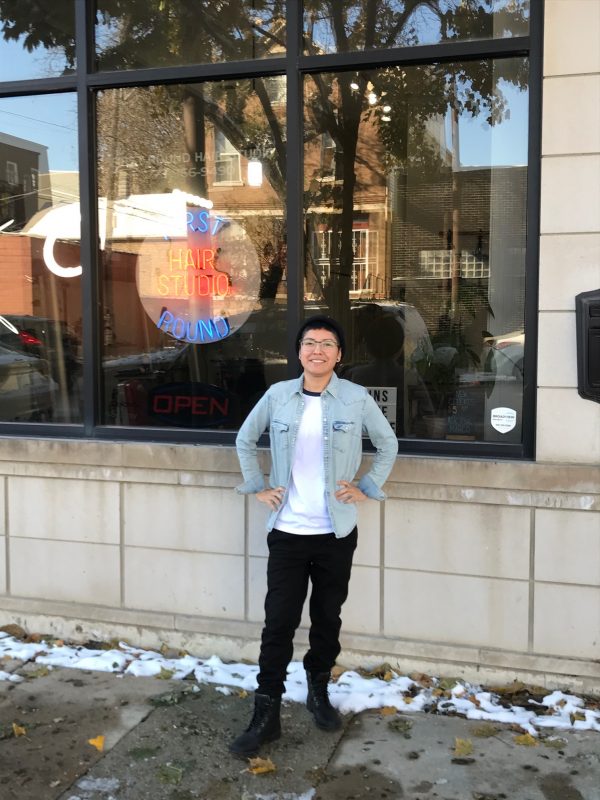 Channeling Support From Her Neighborhood 
Just like this always evolving neighborhood that's stayed true to itself, Talia refused to give up on her dream of being a barber. Though she admits that being a woman in such a male-dominated industry was difficult at first, working in the place where she grew up made things easier. 
Because here, there's enough people capable of looking past gender and focusing on talent. "I know that I have a really good skill for it. I know I'm pretty talented. But it's been a journey. It's been a good journey though," she said. "Everyone is pretty supportive, which is great. Although I would say the people that I surround myself with are people who are very supportive."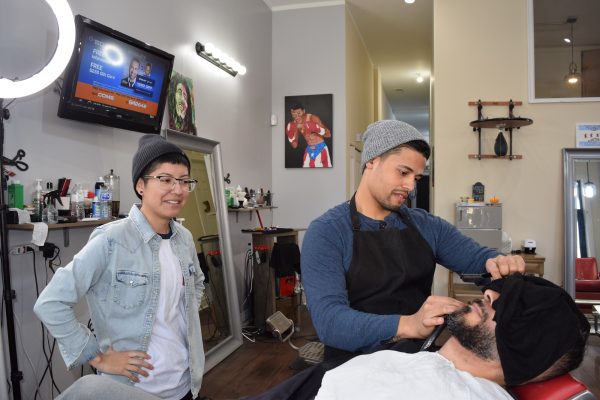 Talia cuts hair at First Round Hair Studio, which is located near the intersection of California Avenue and Chicago Avenue. She's been working there for almost two years, and choose to stay close to her roots to help her succeed as a female barber. "We're capable of it," she said. "It is a very male dominated industry, but that fact that we're able to even have a Booksy account and that people actually want to book with you is awesome. Having that option is pretty cool."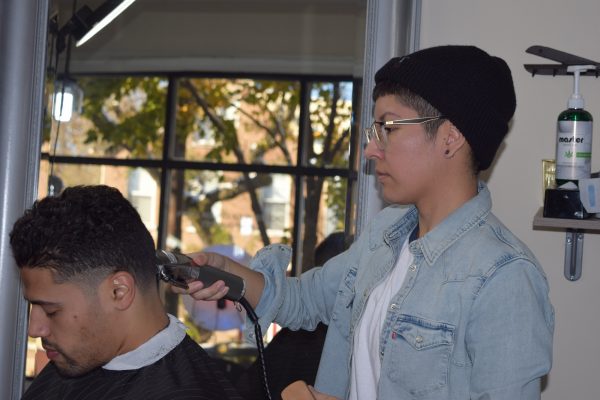 Influences From the People
Another reason that Talia loves Humboldt Park is that it lets her thrive artistically. And that's because its residents are becoming more diverse and their grooming requests more challenging. The regulars are "very friendly and very much open to trying new things too—new styles, which is very nice. Because it leaves room for creativity," Talia said.
Research shows that Humbolt Park really is an ethnically diverse place to live. Although it's still a predominantly Hispanic neighborhood, more affluent whites are slowly moving into the area. According to a recent study, Hispanics and Latinos make up about 50% of the population, while African Amercians and whites each make up about 23%.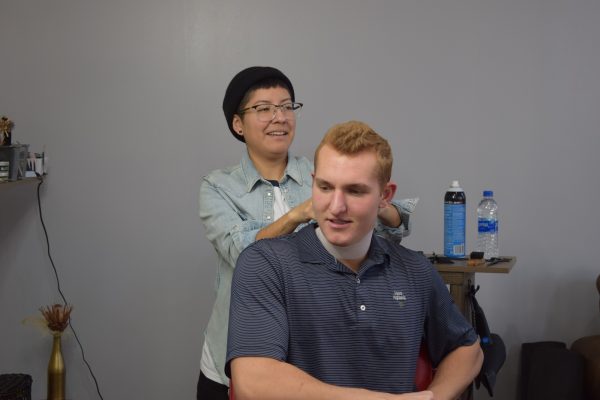 For Talia, this means just as many requests for detailed beard sculpting as for classic fades. Her youngest customers regularly ask for graphics depicting sharks or lightning bolts. But one of her favorite clients is a real "dad-type of guy," who only wants a simple combover and a light beard trim. "But the conversation is always awesome. And he loves getting pampered," she said.
Talia's Future in Humboldt Park 
Despite their different backgrounds, Talia's clients walk a similar path to get to her chair, which means crossing the same busy streets and seeing a host of new businesses sprouting up in the area. "There's a lot more stuff that's about to open up. It's just becoming more—more vibrant," she said.
Although the future can sometimes be uncertain, Humboldt Park's is looking bright. "I like the neighborhood and how it's changing," said Talia. And all these positive changes could have an equally positive effect on her business, which is also looking bright. "Like anything that you do in life, you have your lows and then you have your highs. And right now I feel like I'm doing pretty well," she said.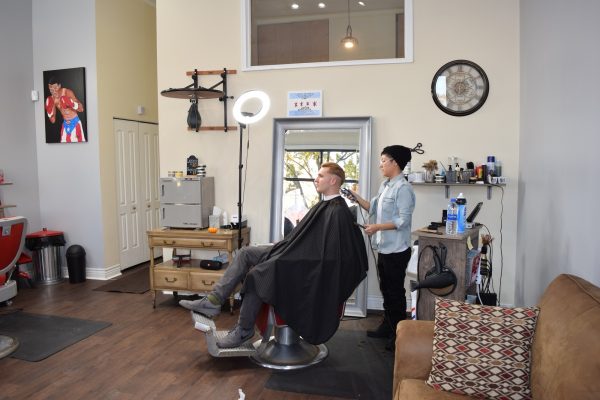 Booksy clients can schedule an appointment with Talia any time or day of the week. But she is available on Mondays through Saturdays at First Round Hair Studio, a private space with it's own charm, just like Talia and this neighborhood that she calls home.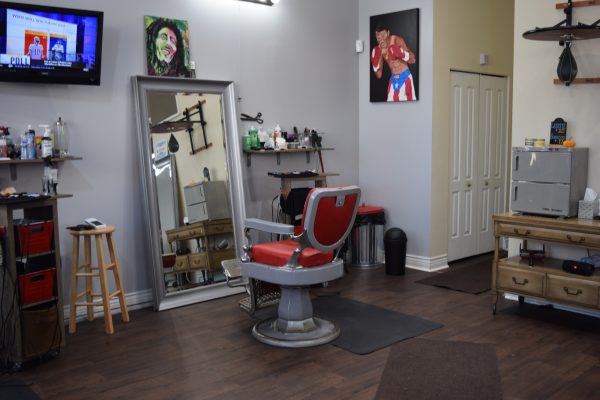 If you are a barber or a health and beauty professional with a personal story you would like to share please reach out to us at Booksy via email at keith.howard@booksy.com.