Yen's Nails and Beauty Beeliar
Shop 4/8 durnin ave, 6164, Beeliar
Yen's Nails and Beauty Beeliar
Shop 4/8 durnin ave, 6164, Beeliar
---
Popular Services

Refill acrylic+shellac (short and medium nails)

Take off old glossy top and lifted (if any) then filled in the growing part with new Babyboomer pink acrylic. ...

show more

Nail arts (simple)

Simple nail art: (Mermaid effect, rainbow, chameleon, glitter design, french design, simple hand painted desi...

show more

Nail arts (average designs)

Some more complexity nail art: (Striping tape, negative space, colour ombré, glitter design, crystals design, ...

show more

---

NEW Press-on nails using Gel or Acrylic

Fullset press-on using acrylic + shellac

---

Acrylic tips&overlay

Free style design (simple) acrylic set POPULAR

You would like to get a full-set with nail art, and you are not sure what designs. But you know your budget. O...

show more

Free style design (average) acrylic set POPULAR

You would like to get a full-set with nail art, and you are not sure what designs. But you know your budget. O...

show more

Free style design (complicated) acrylic set

You would like to get a full-set with nail art, and you are not sure what designs. But you know your budget. O...

show more

Free style design (extreme) acrylic set

You would like to get a full-set with nail art, and you are not sure what designs. But you know your budget. O...

show more

Fullset plain acrylic (short medium) POPULAR

Using natural tips to extend the lengths, overlay a natural pink acrylic on top then finished with customer fa...

show more

Fullset acrylic+shellac (short medium) POPULAR

Using natural tips to extend the lengths, overlay a natural pink acrylic on top then finished with customer fa...

show more

Fullset plain acrylic ( long nails) POPULAR

Using natural tips to extend the lengths, overlay a natural pink acrylic on top then finished with customer fa...

show more

Fullset acrylic+shellac (Long nails) POPULAR

Using natural tips to extend the lengths (such as: Long coffin, pointy, or stiletto long nails), overlay a nat...

show more

Full set acrylic + shellac (extra long)

Using natural tips to extend the lengths, overlay a natural pink acrylic on top then finished with customer fa...

show more

Fullset acrylic extreme length + shellac

Using natural tips to extend the lengths, overlay a natural pink acrylic on top then finished with customer fa...

show more

Fullset BabyBoomer (short, medium) POPULAR

Using natural tips to extend the lengths, overlay with faded pink and white acrylic then finished with custome...

show more

Fullset BabyBoomer (Long nails) POPULAR

Using natural tips to extend the lengths, overlay with faded pink and white acrylic then finished with custome...

show more

Full set French tips

Using white tips to extend the lengths, overlay a clear acrylic on top then finished with customer favourite l...

show more

Fullset glitter tips

Using natural tips to extend the lengths, sculptured a beautiful smile line with a nude pink and glitter of yo...

show more

Overlay Acrylic on natural nails

Overlay acrylic on customer natural nails. No tips, form or extensions of any kind to be used. Glossy top is ...

show more

Full set acrylic toenails + shellac

---

Refill Acrylic nails

Refill plain acrylic (Short and medium nails)

Take off old glossy top and lifted (if any) then filled in the growing part with new Babyboomer pink acrylic. ...

show more

Refill acrylic+shellac (short and medium nails)

Take off old glossy top and lifted (if any) then filled in the growing part with new Babyboomer pink acrylic. ...

show more

Refill plain acrylic (long nails)

Take off glossy top and lifting (if any) then fill in the growing part with new acrylic. Trim the length, re-s...

show more

Refill acrylic + shellac (long nails)

Refill plain acrylic (extreme length)

Refill acrylic+shellac (extreme length)

Take off glossy top and lifting (if any) then fill in the growing part with new acrylic. Trim the length, re-s...

show more

Refill Babyboomer(short $85,long $95,extreme $105)

Take off old glossy top and lifted (if any) then filled in the growing part with new pink and rebalance with w...

show more

Refill acrylic toenails + shellac

---

SNS (Acrylic Dipping system)

SNS on natural nails

Dipping powder on natural nails using Signature nail systems

Fullset SNS with tips

Tips and overlay dipping powder using signature nail systems

Soak off SNS+SNS back on natural nails

Soak off old SNS reapply SNS on natural nails.

Soak off SNS+SNS back on with tips

Soak off old SNS reapply with tips overlay SNS

SNS French (natural nails $75,tips $80)

French style using SNS dipping powder

SNS ombre (Natural nails $75, Tips $80)

---

Natural Spa

Polish finger nails

Cut and file your nail natural to your preference and paint a normal nail polish of your choice.

Acrylic Big Toe ($10 each)

Shellac on bare finger nails

Cut and file your nail natural to your preference and apply a shellac (gel colour) of your choice.

Shellac off and on finger nails

Buff old shellac and wrap in acetone-soak cotton wool and foil to remove the old shellac. Cut and file your na...

show more

Manicure

Cut and file your natural nail to your preference, cuticle care, and relaxing hand and arm massage. Finishing ...

show more

Manicure polish

Cut and file your natural nail to your preference, cuticle care, and relaxing hand and arm massage. Finishing ...

show more

Manicure shellac

Cut and file your natural nail to your preference and cuticle care. Then apply a shellac (gel polish) of your ...

show more

Manicure shellac off and on

Polish toe nails

Cut and file your nail natural to your preference and apply a normal nail polish of your choice.

Shellac toe nails

Cut and file your nail natural to your preference and apply a shellac (gel colour) of your choice.

Shellac off and on toe nails

Drill off old shellac (gel colour). Cut and file your nail natural to your preference and re-apply a shellac (...

show more

Pedicure no colour

Enjoy footspa with cut, buff, shape and foot scrub with massage. No colour included

Pedicure polish

Enjoy footspa with buff shape toe nails clean cuticle heal and painted 1 polish colour of your choice

Pedicure shellac POPULAR

Enjoy footspa with buff, shape, clean cuticle, heal and painted 1 shellac colours of your choice

Pedicure shellac off/on POPULAR

Take off shellac, pedicure with new shellac on.

---

Acrylic sculpture nails

Sculpture plain acrylic fullset (short & medium)

Using nail form (no tips) to extend the lengths, overlay a natural pink acrylic on top then remove the nail fo...

show more

Sculpture acrylic +shellac (short and medium)

Using nail form (no tips) to extend the lengths, overlay a natural pink acrylic on top then remove the nail fo...

show more

sculpture plain acrylic (long nails)

Using nail form (no tips) to extend the lengths (long extension) overlay a natural pink acrylic on top then re...

show more

Sculpture acrylic +shellac (long nails)

Using nail form (no tips) to extend the lengths (long sculpture nails), overlay a natural pink acrylic on top ...

show more

Sculpture plain acrylic (extreme length)

Using nail forms (no tips) to extend the length (extremely long such as stiles, pointy or coffin, almond with ...

show more

Sculpture Fullset+shellac (extreme length)

Using nail forms (no tips) to extend the length (extremely long such as stiles, pointy or coffin, almond with ...

show more

Sculpture Babyboomer (short and medium)

Using nail form (no tips) to extend the lengths, sculptured ombre French with a nude /frosted pink and gentle ...

show more

Sculpture Babyboomer (long nails)

Using nail form (no tips) to extend the lengths (long nails), sculptured ombre French with a nude /frosted pin...

show more

Sculpture Babyboomer (extremes length)

Using nail form (no tips) to extend the lengths (extreme long shape nails), sculptured ombre French with a nud...

show more

French sculpture(short $85,long $100,extreme $130)

Using nail form (no tips) to extend the lengths, sculptured French smile line with a nude pink and white acryl...

show more

---

Nail arts

Nail arts (simple)

Simple nail art: (Mermaid effect, rainbow, chameleon, glitter design, french design, simple hand painted desi...

show more

Nail arts (average designs)

Some more complexity nail art: (Striping tape, negative space, colour ombré, glitter design, crystals design, ...

show more

Nail arts (extreme designs)

Extreme complicate design: Design sculpture, 3D flowers sculpture, complex hand painted arts such as: animate...

show more

---

Waxing

Eyebrow waxing and tinting combo

---

Others

Soak Off SNS

Soak off SNS without putting anything back on.

Soak off acrylic

Soak of acrylic without putting anything back on.

---

Eyelash's

Classic Eyelash extensions New set

Hybrid eyelash extension new set

Hybrid eyelash extension 2 weeks refill

Hybrid eyelash extension 3 weeks refill

Natural Volume New set POPULAR

Natural Volume 2 weeks refill

Natural Volume 3 weeks refill

Glamorous Volume New set POPULAR

Glamorous Volume 2 weeks refill

Glamorous Volume 3 weeks refill

---
Reviews
Reviews are no joke! Booksy values authentic reviews and only verifies them if we know the reviewer has visited this business.
5

486

4

32

3

11

2

11

1

19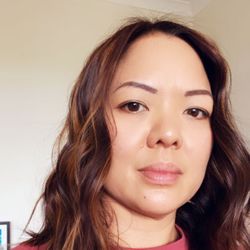 Hans is the best!...
Thanks again for the fabulous nails 😘...
Very friendly and welcoming place. Highly recommend....
Love when its time to get my nails done, kerry never disappoints, always walk out happy with my nails....
Love yen's nails! The girls always do an an awesome job. My boy wanted to get his nails done too. The girls were so kind to him when he was a bit shy at first and he loves his nails and is so happy....
Thank you Rose for taking your time to making sure you provide the best service. My nails look amazing thanks to your attention to detail x...
Love yen's nails they are the best and out of this world so professional warm and friendly...
Lovely ladies and did a brilliant job on my daughters nails! Thank you...
Kerry is absolutely the best nail technician i have ever been too her work is always perfect . I see Kerry in baldivis, and traveld to beelier to see her ....
Mai did such an amazing job today. My favourite set so far, in love!...
Excellent service, friendly staff highly recommended. My nails look fabulous....
Yens nails are amazing and i won't go anywhere else for my extreme length nails.. Rose does my nails perfect everytime so highly recommend her❤ they also give amazing pedicures as well...
Beautiful as alwAys!!!!!!!...
Great atmosphere lovely staff and love my nails 😍...
A beautiful job by Rose with impeccable attention to detail. 10/10 best nail shape i've ever had....
it has amazing service thank you so much ☺️ ☺️...
Friendly and chatty and lovely job done by Hana...
Friendly and quality service. Clean salon....
Yen's Nails and Beauty Beeliar