Yen's Nails and Beauty Beeliar
Shop 4/8 durnin ave, 6164, Beeliar
Yen's Nails and Beauty Beeliar
Shop 4/8 durnin ave, 6164, Beeliar
---
Popular Services

Refill acrylic+shellac (short and medium nails)

Take off old glossy top and lifted (if any) then f...

more

Nail arts (simple)

Simple nail art: (Mermaid effect, rainbow, chamel...

more

Fullset acrylic+shellac (short medium) POPULAR

Using natural tips to extend the lengths, overlay ...

more

---

NEW Press-on nails using Gel or Acrylic

Fullset press on using gel

Fullset press-on using acrylic + shellac

Fullset press- on using gel + shellac

---

Acrylic tips&overlay

Free style design (simple) acrylic set POPULAR

You would like to get a full-set with nail art, an...

more

Free style design (average) acrylic set POPULAR

You would like to get a full-set with nail art, an...

more

Free style design (complicated) acrylic set

You would like to get a full-set with nail art, an...

more

Free style design (extreme) acrylic set

You would like to get a full-set with nail art, an...

more

Fullset plain acrylic (short medium) POPULAR

Using natural tips to extend the lengths, overlay ...

more

Fullset acrylic+shellac (short medium) POPULAR

Using natural tips to extend the lengths, overlay ...

more

Fullset plain acrylic ( long nails) POPULAR

Using natural tips to extend the lengths, overlay ...

more

Fullset acrylic+shellac (Long nails) POPULAR

Using natural tips to extend the lengths (such as:...

more

Full set acrylic + shellac (extra long)

Using natural tips to extend the lengths, overlay ...

more

Fullset acrylic extreme length + shellac

Using natural tips to extend the lengths, overlay ...

more

Fullset BabyBoomer (short, medium) POPULAR

Using natural tips to extend the lengths, overlay ...

more

Fullset BabyBoomer (Long nails) POPULAR

Using natural tips to extend the lengths, overlay ...

more

Full set French tips

Using white tips to extend the lengths, overlay a ...

more

Fullset glitter tips

Using natural tips to extend the lengths, sculptur...

more

Overlay Acrylic on natural + shellac

Overlay acrylic on customer natural nails. No tips...

more

Full set acrylic toenails + shellac

---

Refill Acrylic nails

Refill plain acrylic (Short and medium nails)

Take off old glossy top and lifted (if any) then f...

more

Refill acrylic+shellac (short and medium nails)

Take off old glossy top and lifted (if any) then f...

more

Refill plain acrylic (long nails)

Take off glossy top and lifting (if any) then fill...

more

Refill acrylic + shellac (long nails)

Refill plain acrylic (extreme length)

Refill acrylic+shellac (extreme length)

Take off glossy top and lifting (if any) then fill...

more

Refill Babyboomer(short $85,long $95,extreme $105)

Take off old glossy top and lifted (if any) then f...

more

Refill acrylic toenails + shellac

---

Gel Nails (Using Gel system)

Fullset gel nails

Tips&overlay gel nails

more

Fullset gel nails with shellac

Fullset sculpture gel nails

Using nail form create lengths no tips. Using gel ...

more

Fullset glitter/french gel nails

Tips&overlay gel nails with glitter or french tips

more

---

SNS (Acrylic Dipping system)

SNS on natural nails

Dipping powder on natural nails using Signature na...

more

Fullset SNS with tips

Tips and overlay dipping powder using signature na...

more

Soak off SNS+SNS back on natural nails

Soak off old SNS reapply SNS on natural nails.

more

Soak off SNS+SNS back on with tips

Soak off old SNS reapply with tips overlay SNS

more

SNS French (natural nails $75,tips $80)

French style using SNS dipping powder

more

SNS ombre (Natural nails $75, Tips $80)

---

Natural Spa

Polish finger nails

Cut and file your nail natural to your preference ...

more

Acrylic Big Toe ($10 each)

Shellac on bare finger nails

Cut and file your nail natural to your preference ...

more

Shellac off and on finger nails

Buff old shellac and wrap in acetone-soak cotton w...

more

Manicure

Cut and file your natural nail to your preference,...

more

Manicure polish

Cut and file your natural nail to your preference,...

more

Manicure shellac

Cut and file your natural nail to your preference ...

more

Manicure shellac off and on

Polish toe nails

Cut and file your nail natural to your preference ...

more

Shellac toe nails

Cut and file your nail natural to your preference ...

more

Shellac off and on toe nails

Drill off old shellac (gel colour). Cut and file y...

more

Pedicure no colour

Enjoy footspa with cut, buff, shape and foot scrub...

more

Pedicure polish

Enjoy footspa with buff shape toe nails clean cuti...

more

Pedicure shellac POPULAR

Enjoy footspa with buff, shape, clean cuticle, hea...

more

Pedicure shellac off/on POPULAR

Take off shellac, pedicure with new shellac on.

more

---

Acrylic sculpture nails

Sculpture plain acrylic fullset (short & medium)

Using nail form (no tips) to extend the lengths, o...

more

Sculpture acrylic +shellac (short and medium)

Using nail form (no tips) to extend the lengths, o...

more

sculpture plain acrylic (long nails)

Using nail form (no tips) to extend the lengths (l...

more

Sculpture acrylic +shellac (long nails)

Using nail form (no tips) to extend the lengths (l...

more

Sculpture plain acrylic (extreme length)

Using nail forms (no tips) to extend the length (e...

more

Sculpture Fullset+shellac (extreme length)

Using nail forms (no tips) to extend the length (e...

more

Sculpture Babyboomer (short and medium)

Using nail form (no tips) to extend the lengths, s...

more

Sculpture Babyboomer (long nails)

Using nail form (no tips) to extend the lengths (l...

more

Sculpture Babyboomer (extremes length)

Using nail form (no tips) to extend the lengths (e...

more

French sculpture(short $85,long $100,extreme $130)

Using nail form (no tips) to extend the lengths, s...

more

---

Nail arts

Nail arts (simple)

Simple nail art: (Mermaid effect, rainbow, chamel...

more

Nail arts (average designs)

Some more complexity nail art: (Striping tape, neg...

more

Nail arts (extreme designs)

Extreme complicate design: Design sculpture, 3D f...

more

---

Waxing

Eyebrow waxing and styling

Eyebrow waxing and tinting combo

---

Others

Soak Off SNS

Soak off SNS without putting anything back on.

more

Soak off acrylic

Soak of acrylic without putting anything back on.

more

---

Eyelash's

Classic Eyelash extensions New set

Glamorous newset (SPECIAL OFFER~ AS ADVERTISED)

OFFER END 30/06/2021

more

Hybrid eyelash extension new set

Hybrid eyelash extension 2 weeks refill

Hybrid eyelash extension 3 weeks refill

Natural Volume New set POPULAR

Natural Volume 2 weeks refill

Natural Volume 3 weeks refill

Glamorous Volume New set POPULAR

Glamorous Volume 2 weeks refill

Glamorous Volume 3 weeks refill

---

For kids

Polish toe and finger package

---
Reviews
Reviews are no joke! Booksy values authentic reviews and only verifies them if we know the reviewer has visited this business.
5

496

4

32

3

11

2

11

1

19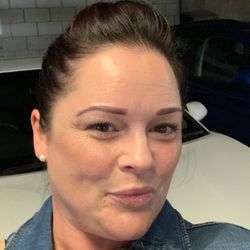 Thank you Yumi! Another fabulous set of nails! 💕 All of the staff at Yen's are friendly, welcoming and professional. Every single time, they remember my name, nail preference (design, length, shape & colour) and that I love my cuppa too! I always ...
I have been going to Yen's for a few years now and I always leave with nails or a pedi I love. My last experience with Nicky however has topped all others. She helped guide me with what I could/should do and she really listened to what I wanted with ...
I've attended Yen's Nails 3 times in a row now, and my experience has been excellent each time with my nail artist....
Had a great time with Nicky and Rose, I can't stop looking at my 'Rose's Baby Boomer' nails! I love them! Thank you ladies 🥂🍾...
Yumi is amazing always comes up with different designs...
Very friendly and did an amazing job...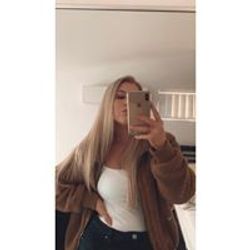 Hana did an amazing job! I am over the moon with my nails, received multiple compliments on them too. She was so lovely and she also kept checking that I was happy with the shape/length/style etc. I had an amazing experience with incredible nails an...
5 Star. I love Mai Beautiful Nails and Friendly...
Rose was incredible I was extremely happy with the service and so friendly!...
Hanna accommodated to my requests with no hesitation! I left the salon with the best set of nails I've ever had 😍...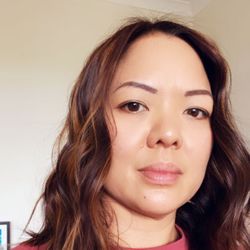 Hans is the best!...
Thanks again for the fabulous nails 😘...
Very friendly and welcoming place. Highly recommend....
Love when its time to get my nails done, kerry never disappoints, always walk out happy with my nails....
Love yen's nails! The girls always do an an awesome job. My boy wanted to get his nails done too. The girls were so kind to him when he was a bit shy at first and he loves his nails and is so happy....
Thank you Rose for taking your time to making sure you provide the best service. My nails look amazing thanks to your attention to detail x...
Love yen's nails they are the best and out of this world so professional warm and friendly...
Lovely ladies and did a brilliant job on my daughters nails! Thank you...
Kerry is absolutely the best nail technician i have ever been too her work is always perfect . I see Kerry in baldivis, and traveld to beelier to see her ....
Yen's Nails and Beauty Beeliar