Dickeybow Boutique Wakefield
4 Zetland street, WF1 1QG, Wakefield
Dickeybow Boutique Wakefield
4 Zetland street, WF1 1QG, Wakefield
---
Popular Services

Full Face Makeup

This does not include lashes! You can add our faux mink lashes for an extra £5 or any mink lashes for an extra...

show more

Hair Extension Consultation

PLEASE ENSURE YOU BOOK A FREE CONSULTATION IF YOU ARE A FIRST TIME CLIENT

Ladies Cut & Finish

Bank transfer or cash payment only.

---

Makeup

Full Face Makeup

This does not include lashes! You can add our faux mink lashes for an extra £5 or any mink lashes for an extra...

show more

Eyes, Brows & Lashes

30 minute eyes, brows, and lashes appointment includes standard or faux mink lashes. Lashes can be upgraded to...

show more

Occasional Makeup (PROM)

ONLY APPLIES FOR MAKEUP BOOKINGS FOR PROM! This includes our luxury faux mink lashes! **PLEASE NOTE** FRI...

show more

Bridal Makeup

Includes Luxury Dickeybow Lashes. ENQUIRE WITH ONE OF THE TEAM FOR MORE INFO!

Dickeybow Heavy Glam

Cut crease/ detailed eye looks. Includes faux mink lashes, additional £10 charge for mink and Tatti

---

Hair Extensions

Hair Extension Consultation

PLEASE ENSURE YOU BOOK A FREE CONSULTATION IF YOU ARE A FIRST TIME CLIENT

Wash & Blow Dry

Bank Transfer Payment Only

Weave Fix

FOR NEW CLIENTS PLEASE BOOK A FREE CONSULTATION BEFORE BOOKING THIS SERVICE

Weave Tightening

FOR NEW CLIENTS PLEASE BOOK A FREE CONSULTATION BEFORE BOOKING THIS SERVICE

Weave Removal

FOR NEW CLIENTS PLEASE BOOK A FREE CONSULTATION BEFORE BOOKING THIS SERVICE

Weave Fitting 1 Row (fitting only)

1 Row -Hair not included FOR NEW CLIENTS PLEASE BOOK A FREE CONSULTATION BEFORE BOOKING THIS SERVICE

Weave Fitting 2 Rows (fitting only)

2 Rows -Hair not included FOR NEW CLIENTS PLEASE BOOK A FREE CONSULTATION BEFORE BOOKING THIS SERVICE

Weave Fitting 3 Rows (fitting only)

3 Rows - Hair not included FOR NEW CLIENTS PLEASE BOOK A FREE CONSULTATION BEFORE BOOKING THIS SERVICE

Weave Fitting 4 Rows (fitting only)

4 rows - Hair not included FOR NEW CLIENTS PLEASE BOOK A FREE CONSULTATION BEFORE BOOKING THIS SERVICE

Weave Removal & Refit (3 rows)

3 rows - Hair not included FOR NEW CLIENTS PLEASE BOOK A FREE CONSULTATION BEFORE BOOKING THIS SERVICE

Weave Removal & Refit (4 rows)

4 rows - Hair not included FOR NEW CLIENTS PLEASE BOOK A FREE CONSULTATION BEFORE BOOKING THIS SERVICE

Stick Tip Bonds Removal (up to 100)

FOR NEW CLIENTS PLEASE BOOK A FREE CONSULTATION BEFORE BOOKING THIS SERVICE

Stick Tip Bonds Removal (up to 200)

FOR NEW CLIENTS PLEASE BOOK A FREE CONSULTATION BEFORE BOOKING THIS SERVICE

Stick Tip Bonds Fit only (1 Pack/70 bonds)

Individual Stick Tip Extension Fitting -HAIR NOT INCLUDED (If hair is required please book in for a consultati...

show more

Stick Tip Bonds Fit Only (2 Packs/140 bonds)

Individual Stick Tip Extension Fitting -HAIR NOT INCLUDED (If hair is required please book in for a consultati...

show more

Tapes Removal (1 pack)

FOR NEW CLIENTS PLEASE BOOK A FREE CONSULTATION BEFORE BOOKING THIS SERVICE

Tapes Removal (2 packs)

FOR NEW CLIENTS PLEASE BOOK A FREE CONSULTATION BEFORE BOOKING THIS SERVICE

Tapes Removal (3 Packs)

FOR NEW CLIENTS PLEASE BOOK A FREE CONSULTATION BEFORE BOOKING THIS SERVICE

Tapes Removal (4 packs)

FOR NEW CLIENTS PLEASE BOOK A FREE CONSULTATION BEFORE BOOKING THIS SERVICE

Tapes Refit (1 pack)

(Includes cutting in, retaping & straightening)

Tapes Refit (2 packs)

(Includes cutting in, retaping & straightening)

Tapes Refit (3 packs)

(Includes cutting in, retaping & straightening)

Tapes Refit (4 packs)

(Includes cutting in, retaping & straightening)

---

Hairdressing

Exclusive Dickeybow Luxury Hair Repair Treatment

Bank transfer or cash payment only. This indulgent service includes a hair cleanse, Pearl nourishing argan oil...

show more

Blow Dry

Bank transfer or cash payment only. This service includes a wash & blow dry (styling can be added afterwards f...

show more

Semi Permanent Gloss

Bank transfer or cash payment only. You must book a colour patch test at least 48 hours before your appointmen...

show more

Full Head Foils

Bank transfer or cash payment only. You must book a colour patch test at least 48 hours before your appointmen...

show more

Half Head Foils

Bank transfer or cash payment only. You must book a colour patch test at least 48 hours before your appointmen...

show more

Balayage Full Head

Bank transfer or cash payment only. You must book a colour patch test at least 48 hours before your appointmen...

show more

Hairline & Parting Highlights

Bank transfer or cash payment only. You must book a colour patch test at least 48 hours before your appointmen...

show more

Balayage Half Head

Bank transfer or cash payment only. You must book a colour patch test at least 48 hours before your appointmen...

show more

Bleach Roots & Tone

Bank transfer or cash payment only. You must book a colour patch test at least 48 hours before your appointmen...

show more

Full Head Permanent Colour

Bank transfer or cash payment only. You must book a colour patch test at least 48 hours before your appointmen...

show more

Regrowth

Bank transfer or cash payment only. You must book a colour patch test at least 48 hours before your appointmen...

show more

Toner & Blow Dry

Bank transfer or cash payment only. You must book a colour patch test at least 48 hours before your appointmen...

show more

Colour Correction

Bank transfer or cash payment only. You must book a colour patch test at least 48 hours before your appointmen...

show more

Olaplex Stand Alone Treatment

Bank transfer or cash payment only.

Olaplex in Colour & After

Bank transfer or cash payment only.

Ladies Cut & Finish

Bank transfer or cash payment only.

Blast Off After Colour

Bank transfer or cash payment only. This service is for those who do not want a blow dry.

---

Beauty by Ellie

Full Face of Make Up

*This service doesnt include lashes. These will be at an extra cost* All payments for beauty by ellie will be ...

show more

Make Up 1-1 Lesson (learn 1 look)

All payments for beauty by ellie will be cash or bank transfer only.

Bridal Make Up

*This service doesn't include lashes. These will be at an extra cost* All payments for beauty by ellie will be...

show more

Occasional Make Up (proms)

*This service doesn't include lashes. These will be at an extra cost* All payments for beauty by ellie will be...

show more

Eyes & Brows

*This service doesnt include lashes. These will be at an extra cost* All payments for beauty by ellie will be ...

show more

Russian Lashes

*any lashes needing infilling after the week period will be classed as a new set* All payments for beauty by e...

show more

Russian Infill (up to 3 weeks)

*any lashes needing infilling after the week period will be classed as a new set* All payments for beauty by e...

show more

Extra Full Russian Lashes

*any lashes needing infilling after the week period will be classed as a new set* All payments for beauty by e...

show more

Extra Full Russian Infill (up to 3 weeks)

*any lashes needing infilling after the week period will be classed as a new set* All payments for beauty by e...

show more

Hybrid Lashes

*any lashes needing infilling after the week period will be classed as a new set* All payments for beauty by e...

show more

Hybrid Infill (up to 3 weeks)

*any lashes needing infilling after the week period will be classed as a new set* All payments for beauty by e...

show more

Classic Lashes

*any lashes needing infilling after the week period will be classed as a new set* All payments for beauty by e...

show more

Classic Infill (up to 3 weeks)

*any lashes needing infilling after the week period will be classed as a new set* All payments for beauty by e...

show more

Eyelash Removal

*any lashes needing infilling after the week period will be classed as a new set* All payments for beauty by e...

show more

---

Hair Styling

Dry Down Hair Styling

(This includes any down styling curly or straight)

One Piece Clip In & Styling

This includes styling your natural hair and adding in one of our popular synthetic clip in hair extensions pie...

show more

Half Up Half Down Styling

Hairpiece can be added for an extra £20) please ask a member of staff prior to booking for a colour match!

Ponytail Styling

(Hairpiece can be added for an extra £20) please ask a member of staff prior to booking for a colour match!

---

Makeup Lessons

Make up Lesson 1 Look

This service is not available on Saturdays. This is a 1-1 lesson with one of our talented makeup artists wher...

show more

Make up Lesson 2 Looks

This service is not available on saturdays. This is a 1-1 lesson with one of our talented makeup artists wher...

show more

Makeup Lesson 3 Looks

This service is not available on Saturdays. This is a 1-1 lesson with one of our talented makeup artists wher...

show more

Learn Your Own Face

This service is not avilable on a saturday. This is a 1-1 lesson with one of our talented makeup artists wher...

show more

---
See Our Work
No Photos Yet...
This business has no portfolio photos yet.
Reviews
Reviews are no joke! Booksy values authentic reviews and only verifies them if we know the reviewer has visited this business.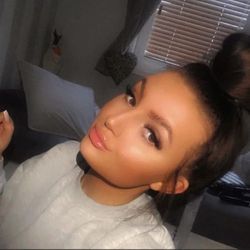 Lovely service, so polite and welcoming...
I suffer from anxiety amd jess was brilliant through out. Brill hair cut aswell...
I waited for 45 minutes for someone to tell me that the person who was suppose to be doing my consultation wasn't there, and everyone else that worked there just let me sit there without letting me know! Ridiculous customer services!...
Just found my new hair dresser!! Cannot thank Ana enough! She did a fantastic job. Love it! Knows what she's talking about and gives great advice. Thank you Ana xxx Thank you Ana xxx...
Chantelle made me feel really at ease as I usually don't get my makeup done. Would 100% recommend...
Absolutely love my hair she really listened to what I said...
Amazing service and really listened to what I wanted and made me feel comfortable...
Great customer service lovely lady the lashes are perfect and much better than anywhere else highly recommend thanks Ellie 💗...
Laura did the most unreal job on ym hair, I had a full head of nanos fitted and couldn't be happier...
Jess made me feel so welcome as soon as i arrived. Was so happy with how my hair turned out and Jess was asking me questions throughout to make sure i was happy with everything💖💖...
My 2nd appointment with Jess and she did a fab job! I always feel so welcome and comfortable with Jess, can't wait to book in again 🥰...
Cannot express how much I love my hair! Jess is so lovely thank you so much xxxx...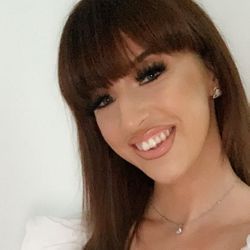 Had my first appointment with Jess today and I can safely say I am beyond happy!Super lovely and friendly girl who is easy to talk to.Jess has made me feel so much better,I have finally found the right hairdresser for me😊...
My hair looks amazing and Jess is so lovely!...
amazing! Jess is so so lovely and my hair looks amazing!!! made my hair look so much healthier and I'm obsessed with the color...
Fantastic service! Jess did my full head foils and blow dry absolutely love it! Very professional and very welcoming and friendly! Relaxed atmosphere. Definitely found my go too for my hair now. Fab!...
Had my hair done by Jess for the first time and I love it. Wasn't sure of what I wanted at first but I love it so so much. Can't wait to go back😊...
So lovely to be made to feel special again ... absolutely loved my lashes and blow dry and will definitely be making it a part of my weekly routine xx thank you x...
Dickeybow Boutique Wakefield