Flawless Beauty Penistone
90a High Street, S36 6BS, Sheffield
Flawless Beauty Penistone
90a High Street, S36 6BS, Sheffield
---
Popular Services

PATCH TESTS NEEDED FOR NEW CLIENTS

PATCH TESTING & REOPENING Patch Tests are essential for anyone wanting to book treatments such as brow lamina...

show more

Basic brows

Brows tinted, trimmed, and waxed into shape recommended every 3 weeks

---

Other Services

PATCH TESTS NEEDED FOR NEW CLIENTS

PATCH TESTING & REOPENING Patch Tests are essential for anyone wanting to book treatments such as brow lamina...

show more

Remote Consultation via Video Link

We now offer free remote consultations via video link for your safety. These can be used for discussing bookin...

show more

COMING SOON IPL LASER PERMANENT HAIR REMOVAL

---

RESTART OFFERS

Laserlipo Body Cavitation Taster Session

Cavitation is a new, non-surgical and non-invasive fat removal procedure. Cavitation destroys fat cells by usi...

show more

Introduction to Non Surg Facelift

Take at least 5 years off your age with this fabulous facial. Dermalift Non-Surgical Dermalift is a revolution...

show more

RF Skin Tightening Facial Taster Session

RF Energy transfers heat deep down to the dermis triggering collagen & elastin production. This in turn gives ...

show more

Introduction to Microdermabrasion

Is Microdermabrasion for you? A gentle method of resurfacing the skin, clearing out blocked pores and blackhea...

show more

---

SEMI PERMANENT MAKE UP

Consultation for Microblading

ASK ABOUT OUR MONTHLY PAYMENT OPTIONS Here you will be assessed to your suitability for microbladed brows. Wil...

show more

HAIRSTROKE FIRST IMPLANTATION

The first stage of your Microbladed Brows. Brows are measured out, final shape is discussed and shown to you b...

show more

OMBRE BROWS

Semi Permanent (manual method) of Brows using shading techniques not hairstrokes to achieve a slightly fuller ...

show more

HYBRID BROWS

Semi Permanent Brows (manual method) using a combination of both hairstrokes and shading techniques to combine...

show more

MICROBLADE SECOND IMPLANTATION

The final part of your Microbladed Brows. Involves reblading original hairstrokes and refining your shape/adju...

show more

---

FLAWLESS SKIN CLINIC

🔹️ The Hydra Facial 🔹️

WE CAN FINALLY REVEAL! We are so excited to introduce you to the amazing HydroFacial treatment! This fabulous ...

show more

Digital Microneedling & Stem Cell Therapy

CLINICAL TREATMENT Microneedling, also known as skin needling, is a procedure using a device covered with tiny...

show more

High Frequency Facial

The application of high frequency current to the skin also promotes a natural cleansing and antibacterial acti...

show more

RF Non Invasive Skin Tightening

40 Mins Express £45 1 Hour luxury facial using RF & Cellular Lifting Mask then LED Therapy £60 Radio-frequency...

show more

Dermalift Intense Non Surgical Facelift

Take at least 5 years off your age with this fabulous facial. Dermalift Non-Surgical Dermalift is a revolution...

show more

---

PLASMA SKIN TIGHTENING

Plasma Consultation

🤔 WHAT IS IT? By stimulating the fibroblast cell but applying heat (thermal energy to the treatment area) thi...

show more

Plasma Skin Tightening

🤔 WHAT IS IT? By stimulating the fibroblast cell but applying heat (thermal energy to the treatment area) thi...

show more

SECOND TREATMENT TOP UP

In cases where lines are extremely deep or skin is extremely loose or collagen levels arent high an additional...

show more

Skin Tag Removal

Skin Tag removal using Plasma Treatment. Using Spraying technique (includes numbing) Includes full consultatio...

show more

Stretchmark Treatment

Price is on assessment via consultation

---

LASHES SENIOR TECH (SAVE £5 WITH BROWS)

VOLUME SET (senior stylist)

Using pre made lightweight fans 3 to 4 in a fan for a fuller look

Hybrid Set (senior stylist)

A mix of pre made fans and single lash extensions

Classic Individual Lashes (senior stylist)

---

ELEEBANA LASH LIFT/TINT SAVE £ WITH BROWS

Eleebana Lash Lift & Tint (master tech)

Our new and improved lash lifting system lasting up to 12 weeks. Lashes are lifted from the root and curled an...

show more

---

BROWS SERVICES

NEW! HYBRID TINT! LONGER LASTING!

A longer lasting tinting service similar to Henna Brows without the lengthy development time or cost. Will sta...

show more

ELEEBANA HENNA BROWS

Get clearly defined brows even when yours are sparse with a longer lasting tint that also adheres to both skin...

show more

Brow Lamination

Brow Lamination will help give you a uniform, full eyebrow shape. This is the ultimate solution for eyebrows t...

show more

Full Eye package

Eyebrow and eyelash tint. Eyebrow wax and shape recommended every 3 weeks

Basic brows

Brows tinted, trimmed, and waxed into shape recommended every 3 weeks

---

LASH & BROW PACKAGES

Classic Lashes & Brow Lamination (save £8)

A natural lash set with fluffy laminated brows

Classic Lashes & Hybrid Brows SAVE £10

Lash Lift & Brow Lamination (save £5)

Includes brow & lash tint

Express Lashes & Brow Lamination (save £6)

Express Lashes & Hybrid Brows

---

LASHES MASTER TECH (SAVE £5 WITH BROWS)

MEGA VOLUME SET

A very full extreme dense lash look up to 12 ultra thin lash extensions per each of your lashes adhered create...

show more

RUSSIAN VOLUME LASHES

A more fuller fluffier type of lash style using hand made light lash fans full yet natural look

HYBRID 50/50 SET

A mixed set of half singles half 2D to 3D russian fans

Classic Individual Lashes (master stylist)

1D Lash on lash application a natural yet full look Please book your patch tests seperately through booksy

Lash Tint

Adds thickness and definition to natural lashes. Highly recommended for fair lashes when having lash extension...

show more

Express Lashes Single (2 to 3 weeks)

A quicker set. Not semi permanent. Adds length and fullness to natural lashes must be removed after around 3 w...

show more

Express Lashes Russian (2 to 3 weeks)

A quicker set. Not semi permanent. Adds length and fullness to natural lashes must be removed after around 3 w...

show more

LASH EXTENSION CLEANSE

Clean lashes are healthy lashes! This service shows you how to clean your lashes and includes FREE kit of a cu...

show more

Lash Extension Removal

This price does not include removal of other lash techs work just our own sets. Please contact salon to discus...

show more

---

LASH FILLS (BOOK WITH BROW SERVICE £5 OFF)

1 HOUR LASH FILL

1 hour classic or volume fill

Mini lash infill 30 minutes

A mini infill for that inbetween stage of your extensions. This is for classic sets please add £5 for volume s...

show more

---

NAIL SERVICES

ACRYLIC REBALANCE/INFILL

Complete file down of old product and reapplication creating new apex. Please note any longer than 3 weeks gro...

show more

Express Nail Extensions

A quicker set of nail extensions applied differently to regular extensions. These will last around 2 to 3 week...

show more

Acrylic overlays on natural nails

Includes gel polish colour

BUILDER GEL OVERLAYS

This is suitable if just shellac isnt quite thick enough for your nails and suffer from splitting issues. Incl...

show more

---

WAXING

Hollywood/Brazilian Wax 1st appointment

Using the best waxing product on the market peron rigot. Includes full hair removal including backside (not ch...

show more

EXTREME BIKINI

Not quite the full hollywood but more than your standard bikini wax! Includes backside, sides and top leaving ...

show more

Hollywood/Brazilian Wax Maintenance

This is a maintenance appointment for regular maintenance of your waxing normally around every 3 weeks. A wax ...

show more

Basic bikini wax (top and sides)

Nape of Neck Wax

Using hot wax methods which is really kind on skin this service includes a tidy up of the neck area behind ear...

show more

FULL FACE WAX

The Dermaplaning alternative!!! Using the best hot wax on the market by Peron Rigot which is really kind on sk...

show more

---

MALE GROOMING

Full back wax

Price is based on average thickness

Chest wax

Based on average thickness using mainly hot wax

Eyebrow Maintenance

Eyebrow trim, wax and neatened.

Nostril Hair Wax

A very quick and relatively pain free removal of nostril hairs with hot wax method.

---
Venue Health and Safety Rules
Reviews
Reviews are no joke! Booksy values authentic reviews and only verifies them if we know the reviewer has visited this business.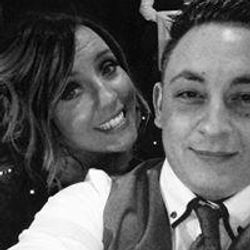 Beautiful natural looking lashes as always ❤️...
Flawless Beauty Penistone
thank you xx
I have been going to Lois for nearly two years now for my eyelashes, she does and amazing job every-time I love them! Both Lois and kellie make you feel so welcome in the salon 💗...
Flawless Beauty Penistone
thank you kelly xx
Not very good all my lashes came out and I went back again and after 2 days was the same wouldn't go again...
Flawless Beauty Penistone
Hi Holly we are sorry to hear you didnt have any better luck with your lash retention. There are lots of factors why lash retention can be poor its not always necessarily down to the technician and for it to happen after your second appointment suggests there may be other reasons why. Lois does carry out lots of lash treatments in salon its very rare for her to have complaints about her work. We are happy to offer you a free lash lift and tint which may be more suitable for you if you want to pop into the salon for a patch test.
Omg!!! My skin feels sooo soft and smooth, would highly recommend Kellie, so professional, makes you feel relaxed, can't wait for tomorrow for my nx treatment...
Flawless Beauty Penistone
hello janet so glad you liked the dermaplane facial see you tomorrow xx
So glad to be back in this place, 5 star treatment evey time . Thanks for been so amazing at your jobs , even though i have hardly any of my own lashes i always manage to leave with a full set 🙌 thanks girls xx...
Flawless Beauty Penistone
awwww thank you lovely xx
Excellent...
Flawless Beauty Penistone
hi stacy thank you
Really relaxing and comfortable as expected but, what really surprised me was how much Kellie actially knew about the treatments she was giving. I really liked how she explained the procedure (I had never had it before) and what to expect as a result...
Flawless Beauty Penistone
hi stephanie thank you
Very nice and friendly staff...
Flawless Beauty Penistone
hi janet thank you x
After missing my final sessions of Microneedling I was back on Wednesday and today my skin is already looking and feeling healthier 🙌 Kellie makes you feel relaxed and offers advice with wonderful products and devices. If you are worried I can conf...
Flawless Beauty Penistone
hi kathy was lovely to see you thank you x
Really happy with my lashes and my first experience felt really relax and and very lovely and calm environment...
Flawless Beauty Penistone
hi holly thank you! love your brows and lashes ❤❤
Fast and easy cant wait to get my treatment on Thursday !!...
Flawless Beauty Penistone
hi holly lovely to meet you see you soon x
My first visit was very comfortable and Kellie was lovely and easy to chat to. I had gel nails and overall I'm happy with them. A bit thicker than I am used to (but my nails were very short so probably harder to do) and I would prefer them to be hand...
Flawless Beauty Penistone
hi heidi thank you for your review the electric file is completely safe we are really experienced in using it and it preps nails more thoroughly especially if clients bite their nails. We used hard gel on yours as you mentioned you wanted to grow them so they can be infilled we can adjust the thickness on your next appointment xx
Past appointments and treatment s have been fabulous and Kellie is excellent at taming eyebrows & lashes. Unfortunately, Kellie was running late so I had to leave. I appreciate it is a challenging time with lockdown and it being first day of reopenin...
Flawless Beauty Penistone
Hi Roberta we are sorry we ran slightly over for your appointment we do pride ourselves on being on time and running over is a rairty here. It was over by ten minutes due to making sure our previous client was fully happy with her treatment, however, we feel you still would have been out from your appointment on the time scheduled. If you preferred more privacy we do have a lash station in the back or downstairs. The salon change around was so we could work more efficiently and within the safety guidelines the majority of lash salons are set out this way sorry to hear you preferred the previous setting. We are happy to refund you your prepayment we will get this processed for you this week. xx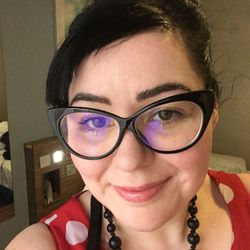 I had a wonderful facial and my nails doing today and I feel like a new woman. The facial had immediate lifting effects and gave me a healthy glow. The fabulous nails were certainly the cherry on top- just what I was after. I have always loved the a...
Flawless Beauty Penistone
thank you lovely xx
Popped in for a patch test. Was simple, quick & easy. Thanks...
Flawless Beauty Penistone
hi sam nice to meet you xx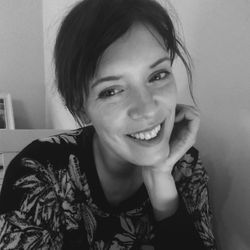 Fab service every time. Really friendly and professional staff. Wouldn't go anywhere else....
Flawless Beauty Penistone
hi fiona thank you see you soon x
A very lovely friendly atmosphere I'm very satisfied with the treatments I had Very professional...
Flawless Beauty Penistone
hi suzanne thank you x
I have been here twice now for my nails doing. Everyone is really friendly and chatty. My nails look lovely. Thank you....
Flawless Beauty Penistone
hi kay thank you x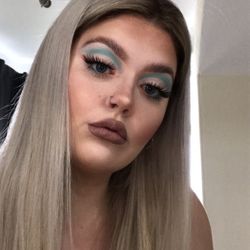 Absolutely lovely staff, amazing service, perfect all around!!! X...
Flawless Beauty Penistone
hi lydia lovely to meet you thank you for your lovely review xx
Fab as always...
Flawless Beauty Penistone
thank you shirley have a lovely christmas x
Flawless Beauty Penistone