Heat Tanning and Beauty
67 Halesowen Road, B62 9BB, Halesowen, England
Heat Tanning and Beauty
67 Halesowen Road, B62 9BB, Halesowen, England
---
Popular Services

Hand Gel Polish

reshape, cuticle care, gel polish removal NOT included, if required please book a gel polish removal in additi...

show more

Gel Luxury Pedicure

foot soak, reshape, cuticle care with cuticle massage cream, removal of hard skin, exfoliate, luxury foot mask...

show more

---

Gel Hand Treatments

Hand Gel Polish

reshape, cuticle care, gel polish removal NOT included, if required please book a gel polish removal in additi...

show more

Hand Gel Polish Removal & Re-apply

Gel Manicure

hand soak, reshape, cuticle care with cuticle massage cream, hand massage, gel polish removal NOT included, if...

show more

Gel Luxury Manicure

hand soak, reshape, cuticle care with cuticle massage cream, exfoliate, luxury hand mask, hand and arm massage...

show more

Gel Luxury Manicure with Wax

hand soak, reshape, cuticle care with cuticle massage cream, exfoliate, luxury hand mask, paraffin wax, hand a...

show more

---

Gel Toe Treatments

Toe Gel Polish

reshape, cuticle care, gel polish removal NOT included, if required please book a gel polish removal in additi...

show more

Toe Gel Polish Removal & Re-apply

Gel Pedicure

foot soak, reshape, cuticle care with cuticle massage cream, removal of hard skin, foot massage, gel polish r...

show more

Gel Luxury Pedicure

foot soak, reshape, cuticle care with cuticle massage cream, removal of hard skin, exfoliate, luxury foot mask...

show more

Gel Luxury Pedicure with Wax

foot soak, reshape, cuticle care with cuticle massage cream, removal of hard skin, exfoliate, luxury foot mask...

show more

---

Hard Gel Nail Treatments

Hard Gel With Gel Polish

removal NOT included, if required please book a gel polish removal in addition to this treatment

Hard Gel Removal & Re-apply

---

Dipping Powder

Full set on Acrylic Extensions (offer)

Full set on Natural Nails (offer)

---

Acrylic Nail Treatments

Acrylic Extensions with Gel Polish

nail art is at an additional cost

Acrylic Product Removal (Extensions)

Acrylic Removal & Re-apply Extensions

nail art is at an additional cost

Acrylic Infills

nail art is at an additional cost

Acrylic on Natural Nail with Gel Polish

Acrylic Product Removal (Natural Nails)

---

Nail Art

Nail Art - Per Nail

if required please book separately to your nail treatment,

---

Nail Specials

Hands & Toes Gel Polish Removal

Hands & Toes Gel Polish

removal NOT included, please book gel removal if required

Hands & Toes Gel Mani & Pedi

removal NOT included, please book gel removal if required

Hands & Toes Gel Luxury Mani & Pedi

removal NOT included, please book gel removal if required

Hands & Toes Gel Luxury Mani & Pedi with Wax

removal NOT included, please book gel removal if required

---

Individual Lash Extensions

Classics Infill (after 2 weeks)

Classics Infill (3+ weeks)

---

Tinting

Beard Tint

PATCH TEST REQUIRED AT LEAST 24 HOURS BEFORE TREATMENT

Eyelash Tint

PATCH TEST REQUIRED AT LEAST 24 HOURS BEFORE TREATMENT

Eyebrow Tint

PATCH TEST REQUIRED AT LEAST 24 HOURS BEFORE TREATMENT

Eyebrow & Eyelash Tint

PATCH TEST REQUIRED AT LEAST 24 HOURS BEFORE TREATMENT

---

Tinting & Waxing Specials

Eyebrow Wax, Eyebrow Tint & Eyelash Tint

PATCH TEST REQUIRED AT LEAST 24 HOURS BEFORE TREATMENT

Eyebrow Wax & Eyebrow Tint

PATCH TEST REQUIRED AT LEAST 24 HOURS BEFORE TREATMENT

---

Sunbed Specials (Tuesdays & Fridays)

30 Minutes Plus 3 Minutes Free

60 Minutes Plus 6 Minutes Free

90 Minutes Plus 9 Minutes Free

120 Minutes Plus 12 Minutes Free

150 Minutes Plus 15 Minutes Free

---

Sunbed Prices - Pay as You Go

---

Children's Nail Treatments

---
Reviews
Reviews are no joke! Booksy values authentic reviews and only verifies them if we know the reviewer has visited this business.
Heat always come through ever since I've been introduced to them. Sam is lovely and always great to catch up with. Makes the whole Tanning experience all the more enjoyable!...
Fantastic service as always....
Friendly atmosphere and loved the fact you explained everything you was doing and why. Have already booked my next appointment....
Fantastic salon, super friendly staff and great service. Very happy with my treatments and pricing....
I love Heat, i go here for all my beauty needs! I went yesterday to get a Gel Manicure for Christmas and Sam did not disappoint, as per usual. I highly recommend her and the salon,you will not regret it ❤...
Went in for a beard tint, first time customer. Great results and great services, very nice to talk to and they make you feel really welcome. Would recommend!...
Excellent prompt service....
Had my nails soaked off and a new set back on. Look absolutely fabulous. Sam takes time & care. And more than anything. I feel safe in these uncertain times...
Extremely friendly and professional. Came out feeling feeling great...
Excellent service, great value for money and as always lovely chat!! Couldn't recommend more...
Very good as usual! Excellent service too...
Would defiantly recommend nice friendly helpful staff great value for money have been a couple of times now to have gel on my nails love them have to travel a bit to get there but well worth it will definitely be going back again...
Great service and really pleased with my gel nails...
Amazing nails and friendly staff! Won't go anywhere else!...
Great service from both girls at the salon, always happy, helpful and polite and prices are amazing too xxx...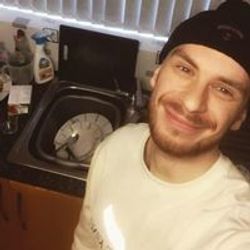 Such a great place, always clean and tidy. Sam is always polite and welcoming and there is an ongoing list of services at the highest standard. Highly recommend....
Love this little salon and it's fabulous owner, Sam. Great service and ambience 🙂...
Have been attendimg this salon for manicures and gel mails for over year and wouldn't go anywhere else. Even whilst having medical treatment which meant my nails were in a bad shape Sam looked after my nails and gave advice on how to look after them....
Fantastic service, very friendly staff...