Faith Beauty Salon
The Creedy Centre, 117 High Street, Unit 10, 11 & 14, EX17 3LG, Crediton
Faith Beauty Salon
The Creedy Centre, 117 High Street, Unit 10, 11 & 14, EX17 3LG, Crediton
---
Popular Services

SUNBED 3, 6, 9 or 12 minutes

CollaTan Sunbed - * 3mins £2.50 * 6mins £5.00 * 9mins £7.50 * 12mins £10.00 * 60mins £50.00, Buy Block and ge...

show more

Hot Stones Massage

Back Neck Shoulder Massage 30mins or 45 mins Full Body 60mins

---

Other Services

Beauty / Holistic Treatment

---

Facial Treatments

Environ Essential Facial

Environ Essential Electro-Sonic Facial - 60mins £60.00 or 90mins £80.00 Youth Reset, Radiance Reveal, Mo...

show more

Environ Cool Peels Facial

Environ Cool Peels Facial - 60mins, £65.00 ...

show more

Environ Focus on Facial

Environ Focus on Electro-Sonic Treatments - 30mins, £35.00 Focus on Frown, Focus on Eyes, Focus on Texture,...

show more

Neal's Yard Mindful Facial

---

Massage & Holistic Therapies

Deep Tissue Massage

Back, Neck, Shoulder Massage 30mins, 45mins or 60mins Or Full Body Massage 60mins

Hot Stones Massage

Back Neck Shoulder Massage 30mins or 45 mins Full Body 60mins

Swedish Massage

Back, Neck, Shoulder Massage 30mins, or 45mins Full Body Massage 60mins

Aromatherapy Massage

Back, Neck, Shoulder Massage 30mins, or 45mins Full Body Massage 60mins

Prenatal Massage (Pregnancy/Mum's to be)

30mins or 45mins is Back Neck Shoulder Massage 60mins is Full Body

---

Waxing Outback Organics

Half Leg, Hollywood & Underarm

Back or Chest Wax

Full Thick hair Coverage 50mins £28 Light hair Coverage 30mins £20

---

Eye Treatments

Eyelash Tint

RefectoCil Eyelash Tint All Eye Treatments require a tint skin test 24 hours prior to treatment

Eyebrow Tint

RefectoCil Eyebrow Tint All Eye Treatments require a tint skin test 24 hours prior to treatment

Eyebrow Wax & Tint

RefectoCil Eyebrow Tint All Eye Tinting Treatments require a tint skin test 24 hours prior to treatment

Eyelash & Eyebrow Tint with Wax

RefectoCil Tint All Eye Treatments require a tint skin test 24 hours prior to treatment

Eyelash Lift with Tint

LashBase Eyelash Lift and RefectoCil Tint All Eye Treatments require a tint skin test 24 hours prior to treat...

show more

Eyelash Lift

LashBase Lift (No Tint) £35.00 All eyelash and brow treatments require product and/or tint testing 24 hours p...

show more

Henna Brows (BrowXenna)

BrowXenna Henna Brows & Wax All Eye Treatments require a tint skin test 48 hours prior to treatment

Classic Lashes Infills 60-75mins

Classic Lashes Infills 45-60mins

Eye Treatment Product Test

---

Nail Treatments

OPI Luxury Hot Oil Manicure

OPI Luxury Hot Oil Pedicure

Shellac CND Manicure

Shellac Polish application

Shellac Manicure with Hot Oil Massage

Luxury CND Shellac Manicure with a Hot Oil hand Massage to finish of the Manicure

Shellac CND Pedicure

Shellac Polish application

Shellac Pedicure with Hot Oil Massage

Luxury CND Shellac Pedicure with a Hot Oil foot Massage to finish of the Pedicure

Shellac CND Manicure & Pedicure

Shellac Polich Application

CND Shellac Manicure Soak Off & Re-Polish

CND Shellac Pedicure Soak Off & Re-Polish

CND Acrylic Nail Extensions

---

Reiki, Crystal & Charka Healing

Intuitive Atlantan Chakra Reading & Healing

---

Ear Piercing

Ear Piercing

Ear Piercing - * £18.00 (Studs are included)

---

Jane Iredale Skin Care Make-up

Bridal Make-Up

* Bridal Make-up Trial & Day in Salon £75.00 * Bridal Make-up Trial & Day at Venue £100.00 (within crediton a...

show more

Mother of Bride/Groom Make-up

* Mother of Bride/Groom Make-up Trial & Day in Salon £35.00 * Mother of Bride/Groom Make-up Trial & Day at Ve...

show more

Make-up (In salon)

Make up at Salon. Additional charges for treatment at venue

---

ColliTan Sunbed

SUNBED 3, 6, 9 or 12 minutes

CollaTan Sunbed - * 3mins £2.50 * 6mins £5.00 * 9mins £7.50 * 12mins £10.00 * 60mins £50.00, Buy Block and ge...

show more

---
Venue Health and Safety Rules
Reviews
Reviews are no joke! Booksy values authentic reviews and only verifies them if we know the reviewer has visited this business.
Loved the whole experience!! Gem is lovely and makes you feel very welcome and relaxed from the start. Wish I'd found her sooner!...
Always a pleasure to come here!...
Always brilliant- attentive, friendly and professional....
Faith Beauty Salon
Thank you so much sweetie x
Absolutely fantastic!! I love my brows, so happy I found Kerry at Faith 🥰...
Really enjoyed my recent visit to Faith Beauty. Staff welcoming and friendly. Service completed in a professional manner, very relaxing would recommend to anyone....
Staff warm, welcoming and friendly....
Went to Kerry with an incredibly painful, stiff upper back. She worked at it for half an hour which helped ease the tension straight away. Kerry recommended a treatment plan to help long term. Highly recommend!!...
Lovely atmosphere...
Faith Beauty Salon
Thank you
Excellent service. Lovely relaxed and friendly atmosphere. I don't always feel at ease, but I do always feel at ease here :) x...
Faith Beauty Salon
Thank you so much sweetie, rest up x
Kerry was absolutely lovely! Kerry took the time to talk to us & made this mother & daughter time special. Her calming manor made the experience relaxing & stress free. I will definitely be coming back..... actually the next day for a massage & facia...
Very professional very attentive explained what they were doing. Really pleased with my eyebrow tint a shape. I have eyebrows again yeh. Eyelash lift and curl was great amazing result . Thankyou so much Kerry and Gemma . Looking forward to my facial ...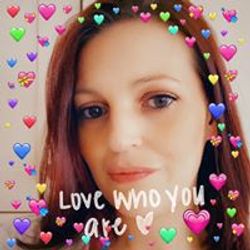 Great experience and she done an amazing job also very friendly...
My experience was the perfect combination of professional and enjoyable. Kerry quickly put me at ease but also made sure that she followed all of the COVID19 processes and explained everything to me as we went along. The waxing was so much less painf...
So easy to book my treatment, Kerry was lovely, really happy with results. Already booked for next time! Thank you....
Amazing, welcoming and ready to receive you. Great treatment given all time needed.would recommend to anyone....
I have had a couple back neck & shoulder deep tissue massages with Kerry and my back is feeling a lot better. Very professional and a nice experience. Will be regularly attending :) Thanks :)...
Kerry made me feel comfortable with all the safety changes in place re. COVID19 & gave me a great full body massage. I asked her for a good pressure as I knew I had a lot of knots & she did not disappoint, giving me great aftercare advice too....
Very professional. Excellent massage. Downside is you can hear nearby businesses...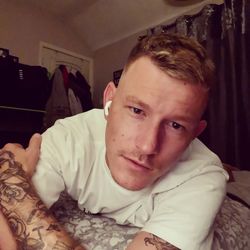 Amazing massage highly rate...
Superb wax treatment and great tinting too. Will definitely book again....