Reb3l Studios
355/359 George Street, AB25 1EQ, Aberdeen, Scotland
Reb3l Studios
355/359 George Street, AB25 1EQ, Aberdeen, Scotland
---
Popular Services

Jewellery Downsize / Change ( 1 - 3 months old)

Jewellery Downsize or Change from initial jewellery around 1 - 3 months into the healing process. EXCLUDING N...

show more

Jewellery Change (Healed Piercing 6 months+)

Jewellery Change for a healed or almost healed piercing (6 months+) EXCLUDING NASAL AND ORAL PIERCINGS

1 x Helix Piercing (14 years+)

Single Helix Piercing - Your piercing price includes basic titanium jewellery. From there you have the option ...

show more

---

Jewellery Change

Jewellery Downsize / Change ( 1 - 3 months old)

Jewellery Downsize or Change from initial jewellery around 1 - 3 months into the healing process. EXCLUDING N...

show more

Jewellery Change (Healed Piercing 6 months+)

Jewellery Change for a healed or almost healed piercing (6 months+) EXCLUDING NASAL AND ORAL PIERCINGS

Jewellery re-fit

Re-Fitting jewellery that has fallen out in the past couple of days EXCLUDING NASAL AND ORAL PIERCINGS

---

Body Piercing

1 x Lobe Piercing (from 7+ with consent)

Single Lobe Piercing - Your piercing price includes basic titanium jewellery. From there you have the option t...

show more

Paired Ear Lobe Piercing (7+ with consent)

Pair of lobe piercings - Your piercing price includes basic titanium jewellery. From there you have the option...

show more

1 x Helix Piercing (14 years+)

Single Helix Piercing - Your piercing price includes basic titanium jewellery. From there you have the option ...

show more

1 x Forward Helix Piercing (14 years+)

1 x Forward Helix Piercing - Your piercing price includes basic titanium jewellery. From there you have the op...

show more

1 x Tragus Piercing (14 years+)

Single Tragus Piercing - Your piercing price includes basic titanium jewellery. From there you have the option...

show more

1 x Rook Piercing (14 years+)

Single Rook Piercing - Your piercing price includes basic titanium jewellery. From there you have the option t...

show more

1 x Conch Piercing (14 years+)

Single Conch Piercing - Your piercing price includes basic titanium jewellery. From there you have the option ...

show more

1 x Snug Piercing (16 years+)

1 x Snug Piercing - Your piercing price includes basic titanium jewellery. From there you have the option to u...

show more

1 x Daith piercing (14 years+)

Single Daith piercing - Your piercing price includes basic titanium jewellery. From there you have the option ...

show more

1 x Industrial (Scaffold) Piercing (14 years+)

Industrial (Scaffold Piercing) - Your piercing price includes basic titanium jewellery. From there you have th...

show more

Navel Piercing (14 years+)

Navel Piercing - Your piercing price includes basic titanium jewellery. From there you have the option to upgr...

show more

Eyebrow Piercing (14 years+)

Eyebrow Piercing - Your piercing price includes basic titanium jewellery. From there you have the option to up...

show more

Bridge/Earl Piercing (16 years+)

Septum Piercing - Your piercing price includes basic titanium jewellery. From there you have the option to upg...

show more

1 x Nipple Piercing (18 years+)

1 x Nipple Piercing - Your piercing price includes basic titanium jewellery. From there you have the option to...

show more

2 x Nipple Piercing (18 years+)

Nipple Piercing Pair - Your piercing price includes basic titanium jewellery. From there you have the option t...

show more

1 x Micro Dermal Anchor (16 years+)

1 x Micro Dermal Anchor - Your piercing price includes basic titanium jewellery. From there you have the optio...

show more

Surface Piercing (16 years+)

1 x Surface Piercing - Your piercing price includes basic titanium jewellery. From there you have the option t...

show more

Double Helix Piercing (14 years+)

2 x Helix Piercing (same ear) - Your piercing price includes basic titanium jewellery. From there you have th...

show more

Double Forward Helix Piercing (14 years+)

2 x Forward Helix Piercings - Your piercing price includes basic titanium jewellery. From there you have the o...

show more

Double Tragus Piercing (14 years+)

2 x Tragus Piercing (same ear) - Your piercing price includes basic titanium jewellery. From there you have th...

show more

Double Conch Piercings (14 years+)

2 x Conch Piercings (same ear) - Your piercing price includes basic titanium jewellery. From there you have th...

show more

2 x Micro Dermal Anchor (16 years+)

2 x Micro Dermal Anchor - Your piercing price includes basic titanium jewellery. From there you have the optio...

show more

Triple Helix Piercing (14 years+)

3 x Helix Piercings (same ear) - Your piercing price includes basic titanium jewellery. From there you have th...

show more

Triple Forward Helix (14 years+)

3 x Forward Helix Piercings - Your piercing price includes basic titanium jewellery. From there you have the o...

show more

Triple Conch Piercing (14 years+)

3 x Conch Piercings (same ear) - Your piercing price includes basic titanium jewellery. From there you have th...

show more

3 x Micro Dermal Anchor (16 years+)

3 x Micro Dermal Anchors - Your piercing price includes basic titanium jewellery. From there you have the opti...

show more

Female Genital Piercing Consultation (18 years+)

This will be a consultation and to check to make sure you have the anatomy to do the piercing. Please note you...

show more

Male Genital Piercing Consultation (18 years+)

This will be a consultation and to check to make sure you have the anatomy to do the piercing. Please note you...

show more

---
Venue Health and Safety Rules
Reviews
Reviews are no joke! Booksy values authentic reviews and only verifies them if we know the reviewer has visited this business.
Lovely piercer and Beth made me feel very comfortable. Extremely high hygiene standards also! Thank you :)...
Seb was so lovely, couldn't have been nicer and explained everything from start to finish. The piercing looks perfect and Seb ensured I was happy with his work. Absolutely recommend!...
Really lovely atmosphere and great staff...
Amazingly high standard of care and attention. Everything explained impeccably, great choice of jewellery. Great experience...
Everyone exceptionally friendly, helpful and reassuring. The premises is immaculate and they are following all safety measures. Seb thoroughly cleaned down the room after he was finished. Although he was busy he did not rush me and took time to expla...
Beth was amazing, she walked me through the process and aftercare and was super chill and friendly which helped with my nerves (and the pain!). I will definitely be back soon!...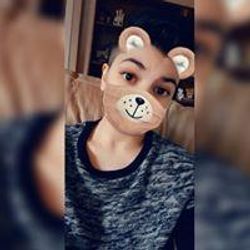 As smooth as it could've been, Seb (my piercer) is probably the best person I've had at a studio. He welcomes you in with a smile, does what you want and creates conversation so you don't get anxious. It stressed me out prior to getting my nose bridg...
Great experience, got a thorough talk about the after care and the jewellery to choose from was all quite nice. Overall happy with the piercing....
Very professional and friendly....
Really lovely place and amazing, friendly staff. Super professional job, very happy with the the whole experience....
I thoroughly enjoyed getting pierced at Rebel Studios by Beth! She was amazing! Everything was so clean and sterile! No awkwardness at all and she calms your nerves as soon as you get in there! Loveliest piercer I've been to! I had my nipples done an...
The atmosphere was fantastic! All employees were so lovely, chatty and friendly! I was getting quite a personal piercing and Beth couldn't have been more friendly, approachable and professional! 10/10 !!!...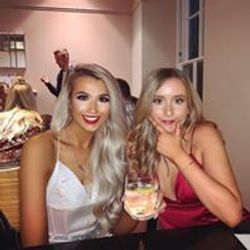 Really lovely, made my experience amazing!!...
Great experience, very professional too ! Would recommend to anyone wanting a new piercing....
Felt so comfortable and spoke everything through will definitely be back!...
amazing, very professional and friendly...
Beth was professional and very knowledgeable. Super happy eith my double helix...
Very kind and considerate staff. Great experience....
Very friendly, me feel at ease, understood and knew my disabilities...