Men's Haircut near you
Is your hair a bit too shaggy for your liking? Does the back of your neck feel overgrown by it? Then you're in need of a men's haircut! If you're the type of guy that needs a buzz cut, fade and a shave, then you should hit up a barbershop, however, if you're looking for something a bit more sophisticated, then it's time to visit a hair salon. Either way, it's time to take care of that bushy mop on top of your head. The good news is that you can use Booksy to find and schedule an appointment for a men's haircut in minutes. Instantly compare the prices, services, and reviews of local providers!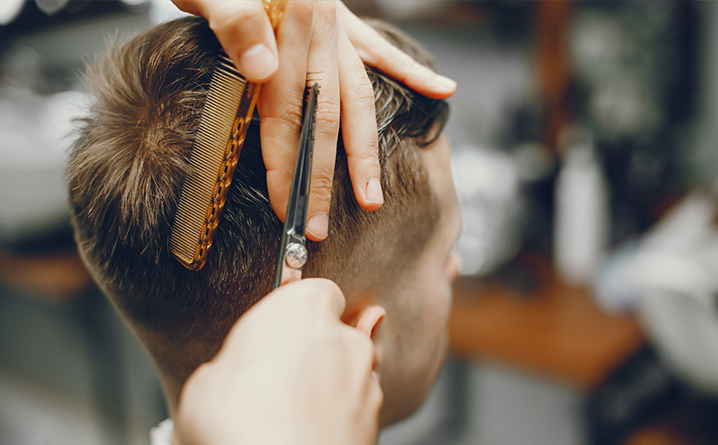 Mens haircut - customer reviews
Booking an appointment was straightforward. Eloise is friendly ,chatty and a great hairdresser a really enjoyable experience
Alex R… 09/08/2022
---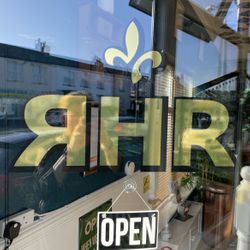 RHR male Grooming
Upper Aughton Road, 25, PR8 5NA Southport
Only been here twice since my regular barbers closed down and i have to say the service and cut have been superb both times. Highly recommend Adam and Eve Hairdressers !
Adam T… 08/08/2022
---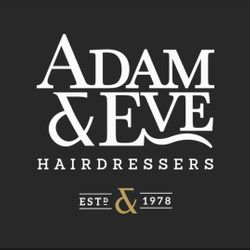 Adam & Eve Hairdressers Gents
Adam and Eve Hairdressers 71-73 Bramford Road, IP1 2LT Ipswich
Always fantastic service and hair cuts, the boys won't go to anyone else now! Welcoming atmosphere in the barbers, easy parking too. Knows her stuff 😃
Layla C… 07/08/2022
---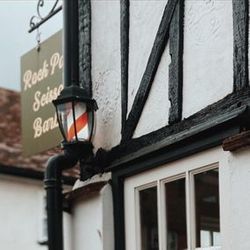 Rock Paper Scissors Barbers
Eyhorne Street, 42, ME17 1TR Maidstone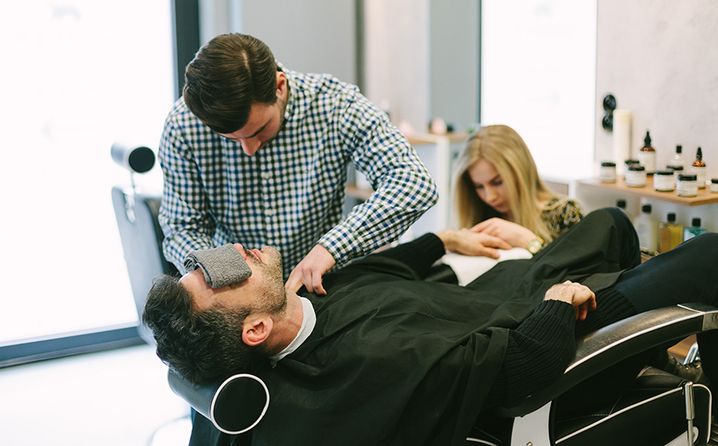 Haircuts for Men
Men need haircuts, too, even if they aren't too thrilled about getting them. Booksy can put an end to your haircut woes with its excellent features. If you're not satisfied with your current barber, you can use Booksy to find a local salon. Not only that, but you can find the cheapest haircuts in town by comparing prices. If you don't want to go broke from getting a simple haircut, then Booksy is your new best friend. How Do You Prepare For a Men's Haircut? The prep is pretty simple, honestly. All you need to do is show up and be reasonably clean. Your barber or stylist will certainly appreciate you being hygienic. There's no need to shampoo that day if you're visiting a salon, as they'll do that for you.  Barber or Hairdresser? Time to answer the classic question once and for all! Should a man visit a barber or a hairdresser? The answer is it depends! Anticlimactic, I know. It's true though, it all comes down to what you want out of your haircut. If you need a simple cut, trim, or shave, a barbershop is ideal. If you want a stylist to replicate a complicated cut that you saw on TV, head over to a salon. Use Booksy to find the best salons and barbers close to your home! How to Get the Best Men's Haircut? You don't want to end up getting your haircut from an amateur, do you? Then it would help if you used Booksy to find the most talented stylists in your area. That's why we made a point to include user reviews and average user review scores in our app. The top results of your search will be the locations with the highest average review score. Check out individual reviews to get the scoop on barbers' shops and salons! What's the Easiest Way to Book an Appointment For a Men's Haircut? Walking into a salon or barber's shop isn't a good idea. They could be swamped, and you might have to wait for hours. Not only that, but businesses prefer it if you make appointments, as it makes things easier for everyone involved. If you want to avoid making a phone call, Booksy lets you schedule an appointment online! In seconds, you can find an open time slot that fits your needs perfectly. You can also request a stylist or barber by name. How Much Does a Men's Haircut Cost? As with any service, prices are going to vary. That's why Booksy is such an invaluable tool. You're able to compare the prices of all your local barbers' shops and salons. Try to find the most affordable price! Also, it would be best if you considered the reputation of each business. The ideal location will have affordable rates AND great user reviews. On average, a men's haircut can cost anywhere from £20 to £80.