BxdGxrl Beauty
703 north 13th st, St Louis, 63103
BxdGxrl Beauty
703 north 13th st, St Louis, 63103
---
Popular Services

Two week volume lash fill

Must have at least 50% of your lashes left. If you don't you will be charged a $10 fee.

Volume eyelash extensions

Messy wispy 2 week volume fill

---

Other Services

Eyelash extension removal

---

Eyelash extension full sets

Classic eyelash extension

Volume eyelash extensions

Mega volume eyelash extensions

Mermaid eyelash extensions

---

Two week lash fills

Two week classic eyelash fill

Must have at least 50% of your lashes left. If you don't you will be charged a $10 fee.

Two week volume lash fill

Must have at least 50% of your lashes left. If you don't you will be charged a $10 fee.

Messy wispy 2 week volume fill

Two week mega volume lash fill

Must have at least 50% of your lashes left. If you don't you will be charged a $10 fee.

Two week Russian volume fill

Must have at least 50% of the lashes left. If you don't there will be a $10 fee.

Two week mermaid lash fill

Must have at least 50% of your lashes left. If you don't you will be charged a $10 fee.

Two week bottom lash fill

---

Three week lash fills

Three week classic lash fill

Must have at least 30% of your lashes left or you will be charged a $15 fee.

Three week volume lash fill

Must have at least 30% of your lashes left or you will be charged a $15 fee.

Messy wispy volume 3 week fill

Three week mega volume fill

Must have at least 30% of your lashes left or you will be charged a $15 fee.

Three week russian volume fill

Must have at least 30% of the lashes left. If you don't there will be a $15 fee.

Three week mermaid lash fill

Must have at least 30% of your lashes left or you will be charged a $15 fee.

---
Reviews
Reviews are no joke! Booksy values authentic reviews and only verifies them if we know the reviewer has visited this business.
Alexis does a great job, I love how my lashes turned out! Full and fluffy....
Alexis is great! Her spot is super cute and clean! She works quickly, we had great convo and my lashes are bomb! Will be rebooking!...
First time getting lashes done by Alexis and they look SO GOOD 😭 the sweetest girl and the cutest place, will definitely be coming back ❤️ thanks girly!...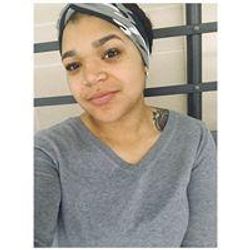 Booked an appt via text for Wednesday 23rd at 6:15 pm and she stated she had already booked the appt in Booksy for me, no need to worry. Got there at 6:15 pm on the dot & never heard from her 🙂. I called and text her but never heard. I've tried to s...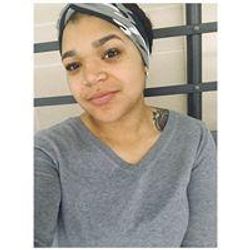 Loved her! She was so sweet, made me comfy, went extremelyyyy quick, and was cost friendly. Will definitely go back....
I love my lashes.. very pretty & neat....
Alexis is really great , very professional. We talked my the whole time & my lashes look amazing thank you ....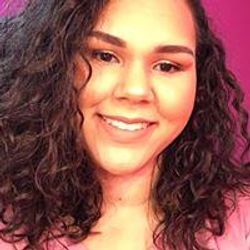 I love my lashes! Alexis was very nice....
I've been wearing strip lashes for 20 years and wanted to treat myself to eyelash extensions so I could wake up ready for the day. I'm blown away at how gorgeous they are! I love them so much and Alexis was super friendly and helpful. Can't wait to g...
I love Lexi she was fast and professional 😘😘...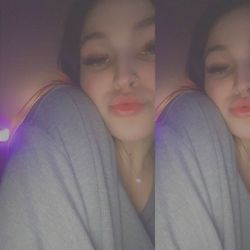 first time experience was so easy and comfortable. can't wait to come back!...
Her place is so comfortable and she is so easy to talk to! She does a great job and I have been to a lot of lash artists. Shes definitely the best!! Would recommend!!!...
Alexis is amazing! She's personable, professional and provides a clean, comfortable environment. My lashes always look bomb! 🥰...
LOVED my lashes, super quick, good price!!...
She is the best at lashes!...
Alexis made me feel so comfortable for my first time getting my lashes done! Her set up is so awesome and she talks to you like you've been friends for years, I love it. I had no problems what so ever with my lashes and everyone loves them too! So I ...
I've been getting my lashes done from Alexis for over a year now: I wouldn't go to any one else! She's fast and they come out absolutely beautiful every time!...
She was so professional and nice, and the environment was so calm and relaxing, she gained herself a new client...
love going to her for lashes...