Kingbeautiful
1251 South Sherman, Suite 108, Richardson, 75081
Kingbeautiful
1251 South Sherman, Suite 108, Richardson, 75081
---
Popular Services

Sew In w/ Closure

Please come shampooed and conditioned If you want to be shampoo choose the add-on service If you need your cl...

show more

Sew In with Frontal

Please come shampooed and conditioned If you want to be shampoo choose the add-on service If you need your ha...

show more

---

Other Services

Silk Press

Includes :shampoo and condition Ends trim

Partial Sew-In

Please come shampooed and conditioned If u want to be shampood choose the add-on service

NATURAL PART Sew In

Sew in with minimum hair out Please come shampooed and conditioned If u want to be shampooed choose the add-o...

show more

Full Sew In

No hair out Please come shampooed and conditioned If u want to be shampoo choose the add-on service

Sew In w/ Closure

Please come shampooed and conditioned If you want to be shampoo choose the add-on service If you need your cl...

show more

Sew In with Frontal

Please come shampooed and conditioned If you want to be shampoo choose the add-on service If you need your ha...

show more

Closure sew in /w frontal effects

Half up half down SEW-IN

+25 and up with braids in the front depending on the design

Quick weave w/ invisible part

Half up half down quick weave

Natural Styles: Straw Set

1 on 1 braid classes

this One on one is for 3 hrs I will teach u my Technics How to stretch hair How to distribute the hair How...

show more

1 on 1 faux lox /goddess lox class

One on one is 550 for 3 hrs I will teach u my Technics Wat products I use How to do the finishing touches U...

show more

Start dreads braid method

Custom made sewn unit

Hair not included Prices will change if u want U-part Closure Frontal Color etc

Small braids w/ extended ponytail

Bundles custom color

1 closure 3 bundles (+10 for a frontal) (+5 for an additional bundle)

---

Braids

Knotless box braids (medium)

Please come shampooed and conditioned If u want to be shampoo choose the add-on service Medium size Refer t...

show more

Knotless braids triangle parts

Small knotless box braids

50+ for waist length Please come shampooed and conditioned And blow dried If u want to be shampoo choose th...

show more

Simple Corn Rows no weave (men)

Simple Corn Rows w/ weave ( men)

Braided MAN BUN without weave

2 fishbone braids with weave

If u want to add mor fish bones it's 10$ a braid

Tribal braids with individuals

Price and time depends on length and Please come shampooed and conditioned If u want to be shampoo choose th...

show more

2 LayerTribal braids

Price and time depends on length and size Please come shampooed and conditioned If u want to be shampoo choo...

show more

3 Layer Tribal Braids (time varies)

Price and time depends on length and size Please come shampooed and conditioned If u want to be shampoo choo...

show more

Free Style Design Corn Rows no weave

Box Braids (price and varies depending Sz&Lngth)

Price and time depends on length and size Please come shampooed and conditioned If u want to be shampoo ch...

show more

Free Style Design Corn Rows w/ weave

Jumbo Pony Tail Braids (w/ small braids between)

Price and time depends on length and size Please come shampooed and conditioned If u want to be shampoo choo...

show more

2feed in ponytails

Please come shampooed and conditioned If u want to be shampoo choose the add-on service Refer to the photos...

show more

Feed Ins (1-2 braids)

Refer to the photos for type of hair I prefer

Feed Ins(1-2 w/small in between)

Please come shampooed and conditioned If u want to be shampoo choose the add-on service Refer to the photos...

show more

Feed Ins (3-4 braids)

Please come shampooed and conditioned If u want to be shampoo choose the add-on service Refer to the photos...

show more

Ghana Feeds Ins(3-4 w/ small in between)

Please come shampooed and conditioned If u want to be shampoo choose the add-on service Refer to the photos...

show more

Ghana Feed Ins(5-6 braids)

Please come shampooed and conditioned If u want to be shampoo choose the add-on service Refer to the photos...

show more

Ghana Feed Ins(5-6 w/ small in between)

Please come shampooed and conditioned If u want to be shampoo choose the add-on service Refer to the photos...

show more

Ghana Braid Ins(7-8 braids)

Please come shampooed and conditioned If u want to be shampoo choose the add-on service Refer to the photos...

show more

Ghana Feed Ins(7-8 w/ small in between)

Please come shampooed and conditioned If u want to be shampoo choose the add-on service Refer to the photos...

show more

Jumbo Pony Tail Braids(Time Varies)

Price and time depends on length and size This style requires 3 packs of expressions hair Please come shamp...

show more

Medium Pony Tail braids (Time Varies)

Price and time depends on length and size Please come shampooed and conditioned If u want to be shampoo choo...

show more

Small Pony Tail Braids (Time Varies)

Price and time depends on length and size This style requires 3 packs of expressions hair Please come shamp...

show more

Jumbo Lemonade Braids(w/ small braids between)

Please come shampooed and conditioned If u want to be shampoo choose the add-on service Refer to the photos...

show more

Jumbo Lemonade Braids( Time Varies)

Price and time depends on length and size This style requires 3 packs of expressions hair Please come shamp...

show more

Medium Lemonade Braids(Time Varies)

Price and time depends on length and size This style requires 3 packs of expressions hair Please come shamp...

show more

Small Lemonade Braids (Time Varies)

Price and time depends on length and size This style requires 3 packs of expressions hair Please come shamp...

show more

Small straight back feedin

Please come shampooed and conditioned If u want to be shampoo choose the add-on service Refer to the photos...

show more

Man bun with weave

Please come shampooed and conditioned If u want to be shampoo choose the add-on service Refer to the photos...

show more

Braid touch up

Please come shampooed and conditioned If u want to be shampoo choose the add-on service Refer to the photos...

show more

---
Reviews
Reviews are no joke! Booksy values authentic reviews and only verifies them if we know the reviewer has visited this business.
King beautiful did a great job on my hair. I love it! He took his time on my hair, and it's so neat and will be coming back. I will definitely recommend coming to him!...
Absolutely gorgeous!! Much appreciated . I love my hair!...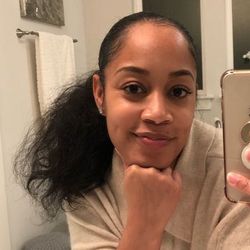 Both of my appointments fell through the day of and I'm still waiting for my deposit to be refunded....
Kingbeautiful
Definitely refunded I will never keep any ones 35$
Absolutely loved my install...
Loved my hair ... it was beautiful . Thank you !...
i been waiting to get my hair done by dior he was super professional and personable if you havent tried him or looking for a stylist the is a great start...
He never fails me . He's the best in Dallas & will forever have my clientele...
LOVE My Hair ❤️❤️❤️ Very Professional, On Time & Great Customer Service 😃😃😃...
Dior created the exact look I wanted. The feedback from family and friends has been amazing! I must add he is a kind spirited and considerate person....
Gifted Hands! Love the new location!!...
He does an amazing job very neat and fast . Will be returning ....
sooo much fun . very pretty very quick....
Stunning work! Not to mention he works very quickly. I love my hair!!...
This is my second time utilizing his service and I love my braids I received many compliments while in Puerto Rico....
He did my grand sons hair 😍 it was the best someone's did on his hair im sure kingbeautiful knows my daughter...
The best ever! My new Stylist🥰...
Great service will be booking again soon...
i have to give him 100% satisfaction...