Kingbeautiful
1251 South Sherman, Suite 108, Richardson, 75081
Kingbeautiful
1251 South Sherman, Suite 108, Richardson, 75081
---
Popular Services

Sew In with Frontal

Please come shampooed and conditioned If you want...

more

Small straight back feedin

Please come shampooed and conditioned If u want t...

more

---

Other Services

Silk Press

Includes :shampoo and condition ...

more

Partial Sew-In

Please come shampooed and conditioned If u want t...

more

NATURAL PART Sew In

Sew in with minimum hair out Please come shampooed...

more

Full Sew In

No hair out Please come shampooed and conditioned...

more

Sew In w/ Closure

Please come shampooed and conditioned If you want...

more

Sew In with Frontal

Please come shampooed and conditioned If you want...

more

Closure sew in /w frontal effects

Half up half down SEW-IN

+25 and up with braids in the front depending on t...

more

Quick weave w/ invisible part

Half up half down quick weave

1 on 1 braid classes

this One on one is for 3 hrs I will teach u my T...

more

1 on 1 faux lox /goddess lox class

One on one is 550 for 3 hrs I will teach u my Tec...

more

Start dreads braid method

Custom made sewn unit

Hair not included Prices will change if u want U...

more

Small braids w/ extended ponytail

Bundles custom color

1 closure 3 bundles (+10 for a frontal) (+5 for a...

more

---

Braids

Knotless box braids (medium)

Please come shampooed and conditioned If u want t...

more

Knotless braids triangle parts

+50 For waist length

more

Small knotless box braids

50+ for waist length Please come shampooed and co...

more

Simple Corn Rows no weave (men)

Simple Corn Rows w/ weave ( men)

Braided MAN BUN without weave

2 fishbone braids with weave

If u want to add mor fish bones it's 10$ a braid

more

Tribal braids with individuals

Price and time depends on length and Please come ...

more

2 LayerTribal braids

Price and time depends on length and size Please ...

more

3 Layer Tribal Braids (time varies)

Price and time depends on length and size Please ...

more

Free Style Design Corn Rows no weave

Box Braids (price and varies depending Sz&Lngth)

Price and time depends on length and size Pleas...

more

Free Style Design Corn Rows w/ weave

Jumbo Pony Tail Braids (w/ small braids between)

Price and time depends on length and size Please ...

more

2feed in ponytails

Please come shampooed and conditioned If u want t...

more

Feed Ins (1-2 braids)

Refer to the photos for type of hair I prefer

more

Feed Ins(1-2 w/small in between)

Please come shampooed and conditioned If u want t...

more

Feed Ins (3-4 braids)

Please come shampooed and conditioned If u want t...

more

Ghana Feeds Ins(3-4 w/ small in between)

Please come shampooed and conditioned If u want t...

more

Ghana Feed Ins(5-6 braids)

Please come shampooed and conditioned If u want t...

more

Ghana Feed Ins(5-6 w/ small in between)

Please come shampooed and conditioned If u want t...

more

Ghana Braid Ins(7-8 braids)

Please come shampooed and conditioned If u want t...

more

Ghana Feed Ins(7-8 w/ small in between)

Please come shampooed and conditioned If u want t...

more

Jumbo Pony Tail Braids(Time Varies)

Price and time depends on length and size This st...

more

Medium Pony Tail braids (Time Varies)

Price and time depends on length and size Please ...

more

Small Pony Tail Braids (Time Varies)

Price and time depends on length and size This st...

more

Jumbo Lemonade Braids(w/ small braids between)

Please come shampooed and conditioned If u want t...

more

Jumbo Lemonade Braids( Time Varies)

Price and time depends on length and size This st...

more

Medium Lemonade Braids(Time Varies)

Price and time depends on length and size This st...

more

Small Lemonade Braids (Time Varies)

Price and time depends on length and size This st...

more

Small straight back feedin

Please come shampooed and conditioned If u want t...

more

Man bun with weave

Please come shampooed and conditioned If u want t...

more

Braid touch up

Please come shampooed and conditioned If u want t...

more

---
Reviews
Reviews are no joke! Booksy values authentic reviews and only verifies them if we know the reviewer has visited this business.
My experience was pretty unpleasant. He canceled on me after confirmation of the appointment. He rescheduled that appointment for another date but didn't show. It's very upsetting. Us girls know we are looking forward to getting out hair done especia...
When I say he ATEEEE & left no crumbs 😍...
I Nerve have to look in the mirror after Dior finish styling my hair, I leave his chair gorgeous & update with the latest trend!...
Babyyyy Dior got me right on together!!! Highly recommend and I will be back!! Plus he famous a bit too 🥰😂...
Always professional and fast. Hes a true MASTER.....
Hunnnyyyy. Dior laid this wig effortlessly. Love love LOVE my hair 💙💙💙💙💙...
I had a great time very nice and friendly and cant wait to post a pic after im done getting crowned by the KING...
Yessss yessss yessssss...
Great service! Very professional and 100% will be returning!...
Very professional, kind, patient, take time(does not rush good work). I will definitely be returning......
King did such an amazing job ❤️ !! I'll definitely be booking again !!...
I am extremely satisfied with my hair. Dior is very professional and he makes sure his clients are comfortable the entire time. The atmosphere is professional and laid back. I would most definitely recommend him. You won't be disappointed....
King beautiful did a great job on my hair. I love it! He took his time on my hair, and it's so neat and will be coming back. I will definitely recommend coming to him!...
Absolutely gorgeous!! Much appreciated . I love my hair!...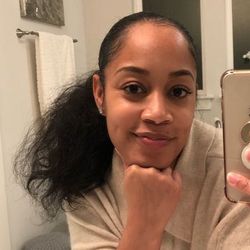 Both of my appointments fell through the day of and I'm still waiting for my deposit to be refunded....
Kingbeautiful
Definitely refunded I will never keep any ones 35$
Absolutely loved my install...
Loved my hair ... it was beautiful . Thank you !...
i been waiting to get my hair done by dior he was super professional and personable if you havent tried him or looking for a stylist the is a great start...