Wilmary's Beauty Studio
1491 E Irlo Bronson Memorial Hwy, (Confirmen si su cita es en kissimmee o st. Cloud), St Cloud, 34771
Wilmary's Beauty Studio
1491 E Irlo Bronson Memorial Hwy, (Confirmen si su cita es en kissimmee o st. Cloud), St Cloud, 34771
---
Popular Services

Fill with gel color (short nails)

POLITICA DE RESERVACIÓN NO REEMBOLSABLE

Fullset regular (short nails)

POLITICA DE RESERVACIÓN NO REEMBOLSABLE

Micropigmentacion (Eyebrows) nuevas

POLITICA DE RESERVACIÓN NO REEMBOLSABLE

---

Facial y corporal

Facial profundo

POLITICA DE RESERVACIÓN NO REEMBOLSABLE

Dermaplaning

POLITICA DE RESERVACIÓN NO REEMBOLSABLE

Microdermabrasion

POLITICA DE RESERVACIÓN NO REEMBOLSABLE

Tratamientos reductores

POLITICA DE RESERVACIÓN NO REEMBOLSABLE

Post-Operatorio

POLITICA DE RESERVACIÓN NO REEMBOLSABLE

Tratamiento moldeador

POLITICA DE RESERVACIÓN NO REEMBOLSABLE

Blanquimiento DENTAL

POLITICA DE RESERVACIÓN NO REEMBOLSABLE

Ear wax

POLITICA DE RESERVACIÓN NO REEMBOLSABLE

Blanqueamiento zonas íntimas

POLITICA DE RESERVACIÓN NO REEMBOLSABLE

Facial piel joven

POLITICA DE RESERVACIÓN NO REEMBOLSABLE

Facial VIP

POLITICA DE RESERVACIÓN NO REEMBOLSABLE

BbGlow

POLÍTICA DE RESERVACIÓN NO REEMBOLSABLE

---

Cabello

💈 Barber

POLITICA DE RESERVACIÓN NO REEMBOLSABLE

Full hair color

POLITICA DE RESERVACIÓN NO REEMBOLSABLE

---

Wax

Full Brazilian wax

POLITICA DE RESERVACIÓN NO REEMBOLSABLE

Brazilian wax

POLITICA DE RESERVACIÓN NO REEMBOLSABLE

Wax axilas

POLITICA DE RESERVACIÓN NO REEMBOLSABLE

---

Cejas , pestañas y labios

Lash lift

POLITICA DE RESERVACIÓN NO REEMBOLSABLE

Eyelashes fantasy

POLITICA DE RESERVACIÓN NO REEMBOLSABLE

Pestañas clásicas

POLITICA DE RESERVACIÓN NO REEMBOLSABLE

Pestañas Hybridas

POLITICA DE RESERVACIÓN NO REEMBOLSABLE

Pestañas Volumen.

POLITICA DE RESERVACIÓN NO REEMBOLSABLE

Retoque pestañas clásicas

POLITICA DE RESERVACIÓN NO REEMBOLSABLE

Retoque pestañas volume

POLITICA DE RESERVACIÓN NO REEMBOLSABLE

Remoción de pestañas

POLITICA DE RESERVACIÓN NO REEMBOLSABLE

Diseño y tinte de cejas

Duración de tinte de 8 a 10 días

Micropigmentacion (Eyebrows) nuevas

POLITICA DE RESERVACIÓN NO REEMBOLSABLE

Liner permanente

POLITICA DE RESERVACIÓN NO REEMBOLSABLE

Retoque de liner

POLITICA DE RESERVACIÓN NO REEMBOLSABLE

Maquillaje permanente cejas

POLITICA DE RESERVACIÓN NO REEMBOLSABLE

Retoque basico cejas micropigmentacion

POLITICA DE RESERVACIÓN NO REEMBOLSABLE

Micropigmentacion Retoque basico de 6 semanas

POLITICA DE RESERVACIÓN NO REEMBOLSABLE

Micropigmentacion retoque de 6 meses

POLITICA DE RESERVACIÓN NO REEMBOLSABLE

Micropigmentacion retoque anual

POLITICA DE RESERVACIÓN NO REEMBOLSABLE

Retoque de cejas micropigmentacion

POLITICA DE RESERVACIÓN NO REEMBOLSABLE

Cejas ombre

POLITICA DE RESERVACIÓN NO REEMBOLSABLE

Cejas para hombre

POLITICA DE RESERVACIÓN NO REEMBOLSABLE

Pigmentación de labios

POLITICA DE RESERVACIÓN NO REEMBOLSABLE

Retoque pigmentación labios

POLITICA DE RESERVACIÓN NO REEMBOLSABLE

Aumento de labios Hyaluron pen

POLITICA DE RESERVACIÓN NO REEMBOLSABLE

---

Fibroblast & remoción de verruga

Eliminacion de verrugas (enviar foto)

POLITICA DE RESERVACIÓN NO REEMBOLSABLE

Fibroblast rostro completo y papada

POLITICA DE RESERVACIÓN NO REEMBOLSABLE

Fibroblast parpados

POLITICA DE RESERVACIÓN NO REEMBOLSABLE

Fibroblast lineas de exprecion

POLITICA DE RESERVACIÓN NO REEMBOLSABLE

Fibroblast papada

POLITICA DE RESERVACIÓN NO REEMBOLSABLE

Fibroblast cuello

POLITICA DE RESERVACIÓN NO REEMBOLSABLE

Tommy fibroblast

POLITICA DE RESERVACIÓN NO REEMBOLSABLE

---

Uńas

Fullset regular (short nails)

POLITICA DE RESERVACIÓN NO REEMBOLSABLE

Fullset french and ombré

POLITICA DE RESERVACIÓN NO REEMBOLSABLE

Fullset (with design)

POLITICA DE RESERVACIÓN NO REEMBOLSABLE

Full Set Acrilic Color or Change Color

POLITICA DE RESERVACIÓN NO REEMBOLSABLE

Fullset with Gel

POLITICA DE RESERVACIÓN NO REEMBOLSABLE

Fill regular nail polish (short nails)

POLITICA DE RESERVACIÓN NO REEMBOLSABLE

Fill with gel color (short nails)

POLITICA DE RESERVACIÓN NO REEMBOLSABLE

Fill and design (long nails)

POLITICA DE RESERVACIÓN NO REEMBOLSABLE

Regular Nail polish Manicure

POLITICA DE RESERVACIÓN NO REEMBOLSABLE

Only Gel

POLITICA DE RESERVACIÓN NO REEMBOLSABLE

Gel with Manicure

POLITICA DE RESERVACIÓN NO REEMBOLSABLE

SNS nails

POLITICA DE RESERVACIÓN NO REEMBOLSABLE

Pedicure Regular Nail Polish

POLITICA DE RESERVACIÓN NO REEMBOLSABLE

Pedicure with Gel Polish

POLITICA DE RESERVACIÓN NO REEMBOLSABLE

Full set (feet)

POLITICA DE RESERVACIÓN NO REEMBOLSABLE

Pintura pies/ nail polish toes

POLITICA DE RESERVACIÓN NO REEMBOLSABLE

Remoción de Gel, Acrílico Dipping u otro material

POLITICA DE RESERVACIÓN NO REEMBOLSABLE

---
Venue Health and Safety Rules
Reviews
Reviews are no joke! Booksy values authentic reviews and only verifies them if we know the reviewer has visited this business.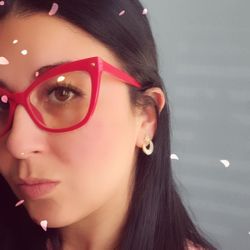 👌excelente...
Excelente trabajo! Súper talentosa! Enamorada de mis uñas❤️...
I loved Uriel's work and attention, 100% recommended...
Wilmary's Beauty Studio
Gracias un placer
Recomendado 100% enamorada de mis cejas 😍😍😍 y mi color de labios ... Gracias !!! Dios bendiga sus manos y su negocio...
Beautiful studio, extremely professional staff and more importantly, I walked out with beautiful brows! Thank you Jei!! Loved the experience and I will be back without a doubt! I traveled from Saint Augustine to Kissimmee because they were highly r...
Me encanta el lugar y las chicas son excelentes!...
Excelente trabajo y atención al cliente. Gracias!...
Jay was awesome. She took her time to explain all my questions and even new services on the way!!! Definitely will be back to her. Front desk (didn't get her name) friendly and very professional. Place is clean, neat and organized!!! Can't share a pi...
Muy buena experiencia y el trato ni se diga...
Great team work love my second experience with her very nice and patient wouldn't go to anybody else for sure !!!...
The nail tech did an amazing job on my nails but because the business doesn't own a nail dryer my nail polish chipped...
Siempre excelente trabajo. Enamorada con mi color de cabello...
Love my nails. Mani & Pedi. Super nice & friendly - will be back....
Gabby was so sweet and did such a good job on my nails 🤍...
I haven't gotten acrylic nails in years because of the last experience I had elsewhere. Gabby (St Cloud location) made me feel so comfortable, she was so kind and did an amazing job on my nails! Would definitely recommend this nail salon and Gabby if...
Best Nails Technicians in St Cloud and Kissimmee....
Wilmary's Beauty Studio
Gracias por confiar en mi trabajo 🙏🏽❤️ Bendiciones!
Excelente el personal muy profesional y me encantó el trabajo que me hicieron....
Excelente el servicio, llegue súper antes me atendieron y el cariño que puso la joven para hacerme las cejas fue especial, encantada...