DoneByDeeDee
2518 S. Rimpau blvd, Los Angeles, 90016
DoneByDeeDee
2518 S. Rimpau blvd, Los Angeles, 90016
---
Popular Services

Lace wig installation

PLEASE MAKE ARRANGEMENTS TO DROP OFF UNIT ASAP at ...

more

Closure Install

PLEASE MAKE ARRANGEMENTS TO DROP OFF YOUR LACE ASA...

more

Traditional Install

Full weave with minimal leave out for parting and ...

more

---

Make up and Esthetics

Eyebrow arch

Razor or tweezers and (clipping if necessary) w/ P...

more

Eyelashes (Strips)

(100% Remy lashes) Included with service $5.00 i...

more

Eyelashes (Individual)

Short, Medium or Long Cluster individual lashes ...

more

Mini Beat

Eyebrows (Arch, fill and conceal), Eyelashes & Eye...

more

---

Natural styling

Press n' Curl

Hot comb press and flat iron (actual curls are opt...

more

Braid down

Braids only to go underneath your wig or weave

more

---

Weaving and Extensions ‼️ HAIR NOT INCLUDED ‼️

Weave/Braid takedown

This service is to remove any weaving style includ...

more

Lace wig installation

PLEASE MAKE ARRANGEMENTS TO DROP OFF UNIT ASAP at ...

more

Closure Install

PLEASE MAKE ARRANGEMENTS TO DROP OFF YOUR LACE ASA...

more

Frontal install

PLEASE MAKE ARRANGEMENTS TO DROP OFF YOUR LACE ASA...

more

360 wig install

PLEASE MAKE ARRANGEMENTS TO DROP OFF YOUR LACE ASA...

more

---

Weave and Extension RETOUCH

Wig Maintenance Drop off

Includes Shampoo, deep conditioning and ion dry, a...

more

Retouch shampoo

Can be added to any retouch service if you'd like ...

more

Wig Retouch

Application of Detached, Clean unit previously cus...

more

Closure Retouch

Removal of closure to cleanse and reinstall/ tight...

more

Frontal Retouch

Removal of frontal to cleanse and reinstall, tight...

more

---

Coloring & Custom services

Custom unit (Request)

This pricing is for construction only hair is not ...

more

Custom Unit (Measurements appointment)

BOOK THIS TO COME IN AND HAVE YOUR MEASUREMENTS TA...

more

Closure drop off

This pricing is for a solid color additional color...

more

Frontal drop off

This pricing is for a solid color additional color...

more

Bundle drop off

This pricing is PER BUNDLE for a solid color addit...

more

---

Add on services

Curling or Crimping /Styling

Styling ONLY this does not come with shampoo and b...

more

Flat iron

Starting price with shoulder length hair. ‼️ PRICE...

more

Press

Starting price with shoulder length hair. ‼️ PRICE...

more

Scientific Brushing

This is for clients with mild to severe Dandruff, ...

more

Protein/Deep Conditioning

Special blend of oils, hydrating conditioner, with...

more

---

Traveling Services

Hair only

50% Deposit REQUIRED ‼️ This is for one model/pers...

more

Hair and Makeup

50% Deposit REQUIRED ‼️ This is for one model/pers...

more

---
Reviews
Reviews are no joke! Booksy values authentic reviews and only verifies them if we know the reviewer has visited this business.
Thank you DeeDee. I love my hair see you soon. 🙏🏾🙏🏾🌹🌹🌹...
My first visit and I am more than satisfied. My hair is amazing. DeeDee is a phenomenal stylist and more importantly, an awesome person....
Thanks girl! Great service and my hair was great. I'll be back :)...
My visit with MS.DEEDEE was pleasant I like her alot she is a very kind young lady and she takes her time she doesn't rush on ur head to get to the next client , she is very informative., But what I like about her the most is that she's very straigh...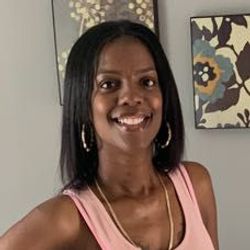 Dee Dee is wonderful. I'll definitely continue to book with her. Great conversationalist and I love my look...
Sis slayed my hair!!! This is the absolute best install I've ever had!! Her technique is flawless! She customized my 28 inch wig perfectly! I really appreciated how professional she was. Her place was very clean, had a great vibe, and she focused on ...
Listen this woman right here is the truth! She was only suppose to do my mini beat but another hair stylist flaked on me. And guess who rescued me..yeap Dee! She fixed the wig installation I tried to do. Thanks to her my 50th birthday celebration was...
I really enjoyed my experience from the beginning to the end. She slayed my hair and I love it....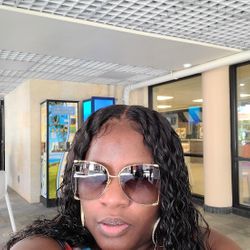 Very professional young lady..Unlike a lot of these beauticians , she really caring , and understanding when it comes to certain things regarding a appointment.....Never has been rude...A true sweetheart.......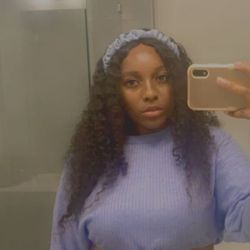 Very nice she did a good job as well. Definitely coming back!...
Love love love her work! A beautiful woman who loves to make you feel sexy! Beautiful spirit!...
Love the service and accuracy. Made me feel reall comfortable about trying an new color. Thanks 😊🤗...
She's the bomb.com very professional nice make you feel comfortable I will be back and my hair is bomb will most definitely book her again...
DeeDee she is the real MVP, she knows how to slayyyyy some hair....
She is perfect ❤️❤️❤️❤️❤️ in fact no words can describe her work...
Always an amazing experience...
I RECENTLY GOT A SEW IN WITH A CLOSURE & LOVED THE OUT COME DEEDEE WAS VERY PROFESSIONAL PLAYED GREAT MUSIC & WAS ON TIME I DIDNT HAVE TO WAIT AT ALL... IM DEFINITELY BOOKING FOR MY TOUCH UP...
Thank you so much! I really love my hair. I'll be back again!...