All Jazzed Up Hair Salon
6325 N Orange Blossom Tr., Orlando, FL, 32810
All Jazzed Up Hair Salon
6325 N Orange Blossom Tr., Orlando, FL, 32810
---
Popular Services

Children Natural Cornrows

✅Natural Cornrows with clients natural hair- No ex...

more

Knotless Box Braids ( Smedium)

✅$250.00 for Med back length 38 inches ✅$300.00 f...

more

Children Cornrows Extension Price Varies

✅Hairstyles- Mohawk, ponytail, half up, half down....

more

---

Other Services

🚨READ Details/ Cancellation/LATE FEE Tab🚨

Orlando Location Monday to Wednesday Only

Monday to Wednesday = Orlando Location Thursday t...

more

Braiding Class

Technique class on (choose one) Box Braids, Rope T...

more

Consultation -FREE

One on one session with client to verify hair text...

more

---

Cornrows

Men Braids

✅Natural Cornrows for men $50+ ✅Box Braids $60+ ✅...

more

Natural Cornrows

Cornrows for a Braid down- or Cornrows with Natura...

more

Feedin Braids / Gahanna Braids

✅Please bring 1 bundled per each Feedin-of pre- st...

more

Cornrow (Straight back, Bun, Ponytail)

( bring 3 bags of pre- stretched Xpression hair) ...

more

Fish Bone Braids with Extensions

✅2 Fishbone braids with Feedin braids on the ends....

more

Lemonade Braids Large

✅$85 for Med back length (38 inches) ✅$150 for lo...

more

Half Sew- In/ Half Cornrows

Sew- in for the Back and Feedin Cornrows for the T...

more

Lemonade Braids Medium

✅$160 for Med back length ( 38 inches) ✅$225 for ...

more

Lemonade Braids Small

✅$250 for Med back length (38 inches) ✅$300 for l...

more

---

Croceht Styles

Croceht Braids/ Twist

✅Hair Not Included- Please bring 4 to 6 bag of Cro...

more

Croceht with Freetress Curly hair

Please bring 5 to 7 bags of Freetress hair of your...

more

---

Extra Services

Hair available for purchase

✅2X Xpression hair= $7.00 (2 bundles- per bag) ✅3X...

more

Beads Accessories (add on)

Braid Take Down

✅$20.00 for 30 minutes or less. ✅$40.00 per hour.

more

Customize hair stretched. Wron Length

Goddess Curls

Please bring 2 bags of Freetress water Wave or hum...

more

Triangle Parts

Jumbo to Medium $20.00 Smedium to Small $30.00

more

Extra Length

Extra Length Varies from $20.00 to $60.00

more

Non- Xpression/ kanekalon hair/Non-pre stretch

🚫No Spectra Hair 🚫No EZ Hair Only Xpression or ...

more

Box braids touch up.

Touching up box braids for longer lasting braids. ...

more

Shampo and Conditioning and Detangling

Wash and Deep Conditioning

---

Children Braids

Children Shampo and Conditioning

Children Natural Cornrows

✅Natural Cornrows with clients natural hair- No ex...

more

Children Fishbone Braids (2)

✅2 Fishbone braids with Extensions add to the larg...

more

Children Cornrows Extension Price Varies

✅Hairstyles- Mohawk, ponytail, half up, half down....

more

Children Tribal/ Box Braids Price Varies

✅Top portion is Cornrows and the bottom is Box Bra...

more

Children Box Braids(Small Kids)

✅Large- $130 ✅Medium-$150 ✅Smedium-$185 ✅Small- $2...

more

Children Knotless Braids (Small Kids)

✅Large- $130.00 ✅Medium-$150.00 ✅Smedium-$185. ✅Sm...

more

---

Loc's

Loc Maintenance

✅Complementary wash ( basic shampoo) ✅ReTwist Drea...

more

---

Box Braids

Box Braids (Large)

✅$150.00 for Med back length 38 inches ✅$180.00 f...

more

Box Braids (Medium)

✅$200.00 for Med back length 38 inches ✅$250.00 f...

more

Box Braids Smedium

✅$250.00 for Med back length 38 inches ✅$290.00 f...

more

Box Braids (Small)

✅$290.00for Med back length 38 inches ✅$330.00 fo...

more

Jumbo Braids

✅$130.00 for Med back length 38 inches ✅$150.00 f...

more

Spider Braids

✅$220.00 for Large ✅$300.00 for Medium ✅$400.00 f...

more

Cleopatra Egyptian braid Bob

✅$150.00 for Large ✅$175.00 for Medium ✅$260.00 f...

more

---

Tribal Braids

Tribal Braids/ Box Braids Large

✅$200.00 for Med back length 38 inches ✅$240.00 ...

more

Tribal Braids/Box Braids (Medium)

✅$240.00 for Med back length 38 inches ✅$300.00 ...

more

Tribal Braids/ Box Braids (Small)

✅300.00 for Med back length 38 inches ✅$380.00 fo...

more

Tribal Braids Cornrows ✌🏽2 rows (Small)

✅$300 for Med back length 38 inches ✅$350.00 for ...

more

Tribal Braids Cornrows ✌🏽2 rows (Medium)

✅$200.00 for Med back length 38 inches ✅$250.00 f...

more

Tribal Braids Cornrows ✌🏽2 Rows (Large)

✅$170.00 for Med back length 38 inches ✅$200.00 f...

more

---

Knotless Braids

4X Knotless Braids ( Knee Length)

✅$250.00 for Large (+$30 ankle length) ✅$450.00 fo...

more

Knotless Box Braids (Large)

✅$150.00 for Med back length 38 inches ✅$180.00 f...

more

Knotless Box Braids (Medium)

✅$200.00 for Med back length 38 inches ✅$250.00 f...

more

Knotless Box Braids ( Smedium)

✅$250.00 for Med back length 38 inches ✅$300.00 f...

more

Knotless Box Braids (Small)

✅$300.00 for Med back length 38 inches ✅$350.00 f...

more

Gypsy Braids

✅LARGE= $200.00 to $240.00 ✅MEDIUM =$280.00 to $3...

more

---

Twist

Natural Rope Twist/ Braids or Plaits

Natural rope twist with clients natural hair- No e...

more

Passion Twist (Large)

✅$130.00 for Short length ✅$175.00 for Long lengt...

more

Passion Twist (Medium)

✅$175.00 For Short Length ✅$250.00 For Long Lengt...

more

Passion Twist (Smedium)

✅$220.00 for Short length ✅$320.00 for Long lengt...

more

Passion Twist (Small)

✅ $250.00 for Short length ✅$350.00 for Long leng...

more

---
Venue Health and Safety Rules
Reviews
Reviews are no joke! Booksy values authentic reviews and only verifies them if we know the reviewer has visited this business.
Very professional and skilled ! Okkk...
Absolutely amazing I took my son for the first time and he had the best experience, he's 1 and never had a professional style done before. Naomi was super gentle and fast with her work. We were done in 30 min ! I will def be coming back ❤️...
Naomi is very sweet and even though I was late and had to leave early she still got me right I love my braids 😍. She was very professional and I will highly recommend her to anyone I know....
Naomi did my hair exactly how I pictured it. I'm very pleased with the outcome and I will definitely be back!! ❤️...
Naomie is truly talented! She was pleasant explained how her process works and was quick! Just moving to Florida and traveling an hour and a half to my appointment, I couldn't be more satisfied!!...
Comfortable friendly environment. Fast service and excellent job....
Great customer service ‼️My daughter hair looks 😍❤️GREAT‼️My daughter said she was SUPER NICE😂‼️planning on being a returning client! Thanks Naomie!...
Naomie was amazing. Super professional and was very efficient! I had got knotless braids done for the first time, no tension and they were very neat. I will be coming back to her again! I've received so many compliments on my hair! Couldn't be more ...
Amazing job as always!!!! Super excited about my nee braids!!! Thank you again, Naomi!...
All jazzed up did an awesome job with my daughter hair! and she is so sweet! Thank you...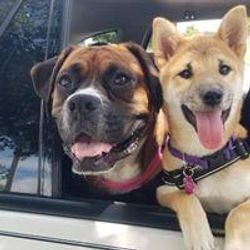 I can always depend on Naomie braiding my hair and she does an amazing job. I have been going to Naomie over 2 years and never been disappointed. Excellent atmosphere and very clean salon....
I decided to get a wash, deep conditioning and detangling. My (4c) hair was under a unit for a little and went unwashed for a while. I entered the salon where temperatures were immediately taken and Naomie was just finishing up a client. The salon wa...
Very professional, awesome service, and I love my braids....
She always does and amazing job and this time was not an exception. I have a reaction to the coating on synthetic hair so I was able to drop it off with her and have her soak it in apple cider vinager a few days before (mind you this was right before...
Excellent,my daughter has been going since she was 2yr,she's 5yrs old and that's the only place she wants to go....
Professional, punctual, they set a great atmosphere at the Orlando location and inside is Clean. Great conversation starters. Procedures were put in place per the covid pandemic- mask and temperature checks for everyone who walks in. Love their attit...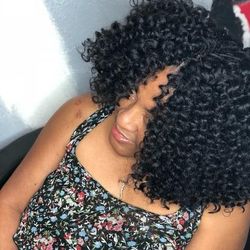 Very professional The staff is very friendly and knowledgable a very neat and clean salon. Naomie The Owner/manager Takes great Protective caution for the Covit-19 felt very safe in comfortable in the salon Masks are worn at all time The salon wa...
Always does an amazing job! Thank you!...